The Next Big Things in Road Trips, RVs, and Travel
RV Owners
January 12th, 2019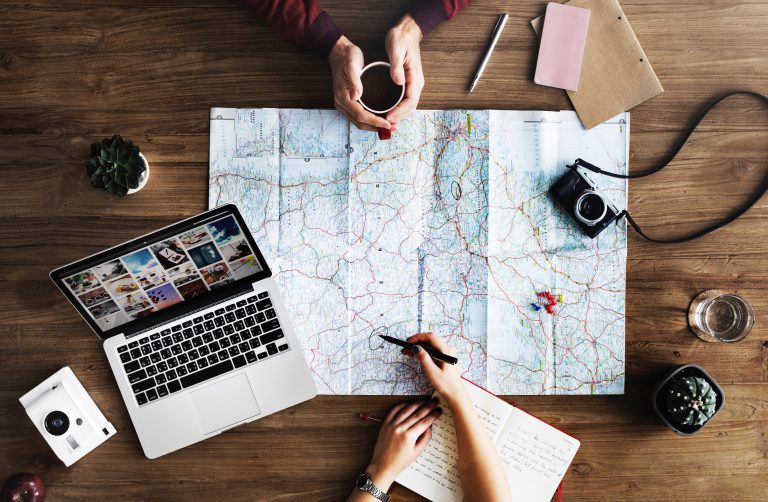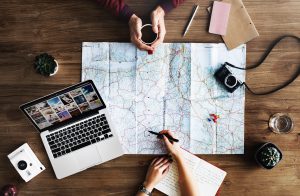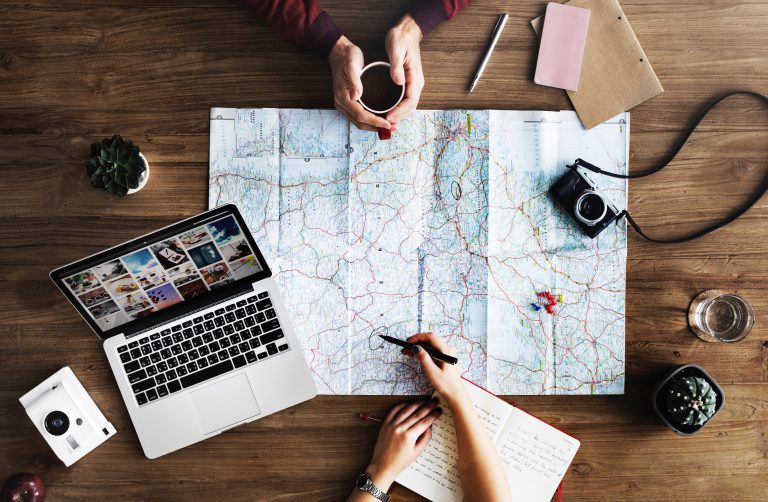 Travel is nothing new. But thanks to ever-shifting trends and ever-evolving technology, there's always tons of travel news to keep up with — and that's especially true in the world of road tripping and RVing.
Think about it. Although it might not seem as new-fangled and futuristic as flying in a jet, RVing has only been around for about a century, making it one of the newest ways to get around on the planet. And that means inventors and manufacturers are still figuring out how to make this uniquely comfortable and convenient way of seeing the world even better.
And aside from making the rigs themselves lighter, stronger, and better able to take on the road, there's also some exciting RV news from a user perspective. For example, the advent of remote work has made long-term travel more appealing and accessible to a younger and younger community, which has expanded the number of resources and events geared toward full timers. It also means you're more likely to meet a diverse group of adventurers on your next camping trip, encountering all sorts of different backgrounds, ways of life, stories, and suggestions.
In this post, we'll talk about some of the latest happenings in the travel world, from RV-specific news to overarching travel trends around the globe. We'll also dive into some helpful hints, tips, and tricks for those of you planning on taking some journeys of your own this year, whether your hop on the bandwagon or buck the trends to do your own thing!
Here's the Latest Travel News
While there are a vast number of travel industry trends to consider, including hot destinations, new types of travel, and technological upgrades to our existing modes of transportation, there's one statistic that has almost every globetrotter atwitter: as a whole, we're traveling more now than we did before!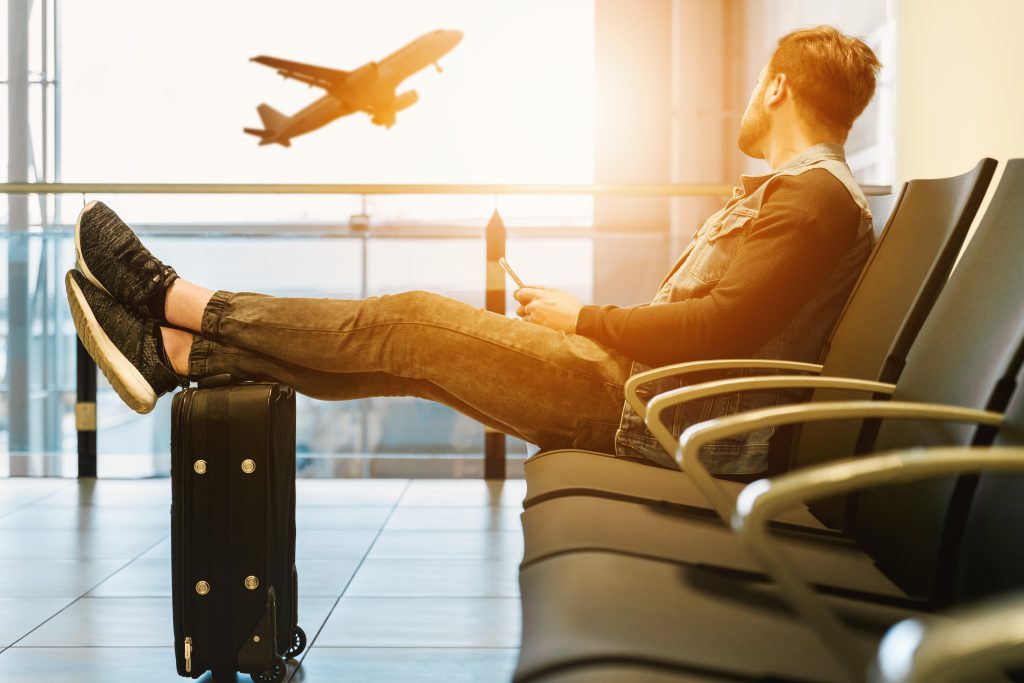 For example, the World Tourism Organization performed research showing a 46-million-person increase in overnight international visitors between 2015 and 2016, and Champion Traveler reports that U.S. outbound tourism has increased 170% over the last 20 years.
That means that people are more excited than ever to experience new things and learn about cultures outside of their own. And although AARP reports that air travel remains the first choice, especially amongst the generation of Boomers, the American road trip is a time-honored tradition for a reason. Traveling by highway is a close second to taking to the skies, with 60% of AARP's respondents anticipating taking a road trip in the coming travel season. And more people will travel domestically here in the U.S. than will take on a big international journey — both because it's simpler to move within one's own country and, we suspect, because there's so much amazing stuff to see and do right here in the first place.
Reifying AARP's findings, travel news and research company Skift says that "road trips in the United States are statistically on the rise due to both economic and cultural factors." One of these factors, they suggest, is the unparalleled customizability of the road trip: whether you've got a great big travel budget or are trying to make it work on shoestrings, it's possible to see the world from the comfort of your private vehicle without paying exorbitant airline prices. The other costs, like accommodations and gas, are much more flexible; you might choose to tent camp or set up in a five-star hotel, or adjust your destination based on how much cash you have on hand to pump into your fuel tank. Plus,, you'll never have to submit yourself to a tiresome TSA security line!
Although the majority of domestic road travel takes place in traditional, privately-owned vehicles, RVing has been on the rise over the past several years. For instance, the RV Industry Association reported a 17.2% increase in wholesale RV shipments between 2016 and 2017. Because RVing costs less than many other forms of travel, according to a study conducted by the CBRE Hotels Advisory Group, more and more families are drawn to this not-so-new, upgraded form of road tripping. Plus, with more and more Millennials and other younger travelers being able to work remotely, the fantasy of taking to the road and exploring full time has become much more achievable. Case in point, the Annual Bash held by Xscapers, one of the largest groups of full-time RV-based nomads in North America, has been increasingly well-attended every year since its inception.
Travel Trends for 2019
There's no denying it: a whole lot of people are ready to get out of dodge and see some new parts of the world, whether they take a plane, train, or automobile to get there.
But what do the tourism trends and news outlets have to say about where they're all going, anyway? And what kinds of fun, new fads can we expect to see showing up in travel guies and luxury travel websites?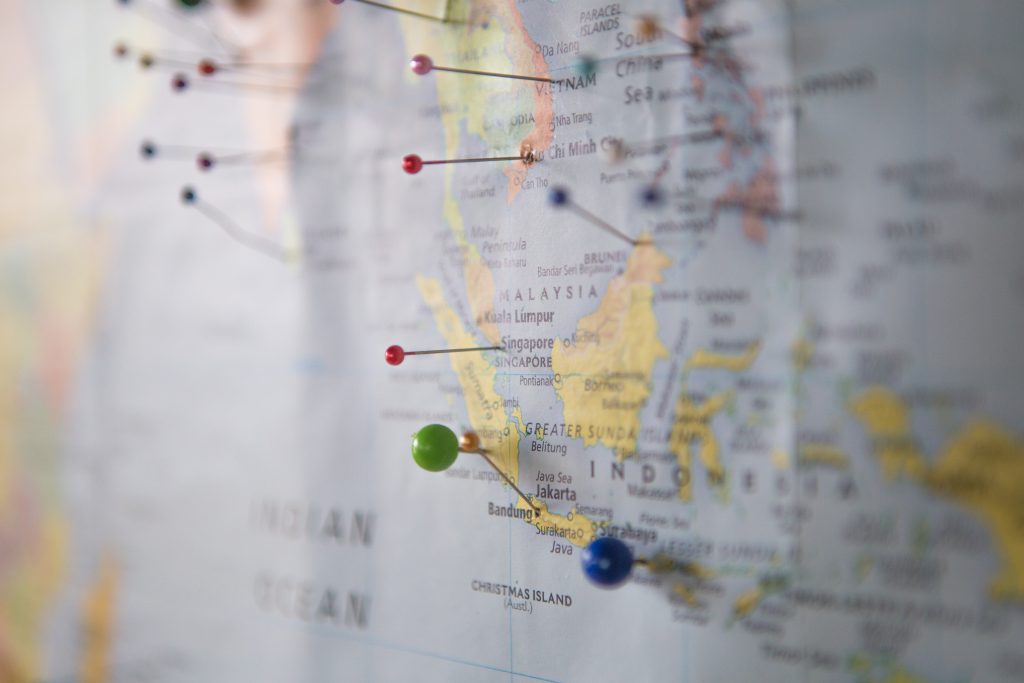 According to TrekkSoft, an all-in-one tour booking company, more travelers than ever are prioritizing new destinations — and requesting novel experiences once they get there. Ecological and educational tours are especially well-represented in visitors' requests, and they're also looking for to-dos and to-eats focused on an authentic experience of the local cuisine, history, and culture.
So maybe more travelers will try their hand — or foot? — at rock climbing or SCUBA diving, while sourcing their meals from farm-to-table restaurants (or making their own with ingredients from local farmer's markets). Emerging hyper-local tour options, like Airbnb's new "Experiences" feature, make it easier than ever to experience a new place with a bona fide local as a guide.
There are also some interesting travel trends as far as specific destinations are concerned. Intrepid Travel predicts that central Asia will become a new hot spot for international globe trotters, and U.S. cities like Miami and Seattle showed up on Lonely Planet's list of top travel destinations for 2019. (They also predict that dark skies, heritage-based tours, and off-the-beaten-path locations will rule the day in the coming year.)
Forbes suggests that luxurious resorts in far-flung lands like Bali, Morocco, and Egypt will factor strongly in 2019's travel guides, and that even big families might take on a more adventurous trip given the new affordability of air travel thanks to discount flyers like Wow and Spirit. And to hear it from the travelers themselves (at least the ones who take the time to leave reviews on TripAdvisor), some of the best up-and-coming spots are right here in America, including not-so-famous cities like Waco, Texas and Greenville, South Carolina.
Future Travel: What Will We Come Up With Next?
So we know that lots of us are traveling, and that we're going to a whole host of brand-new destinations to take on some super-exciting, once-in-a-lifetime adventures.
But what can we expect a few more years down the road? What's percolating in the world of future travel advancements?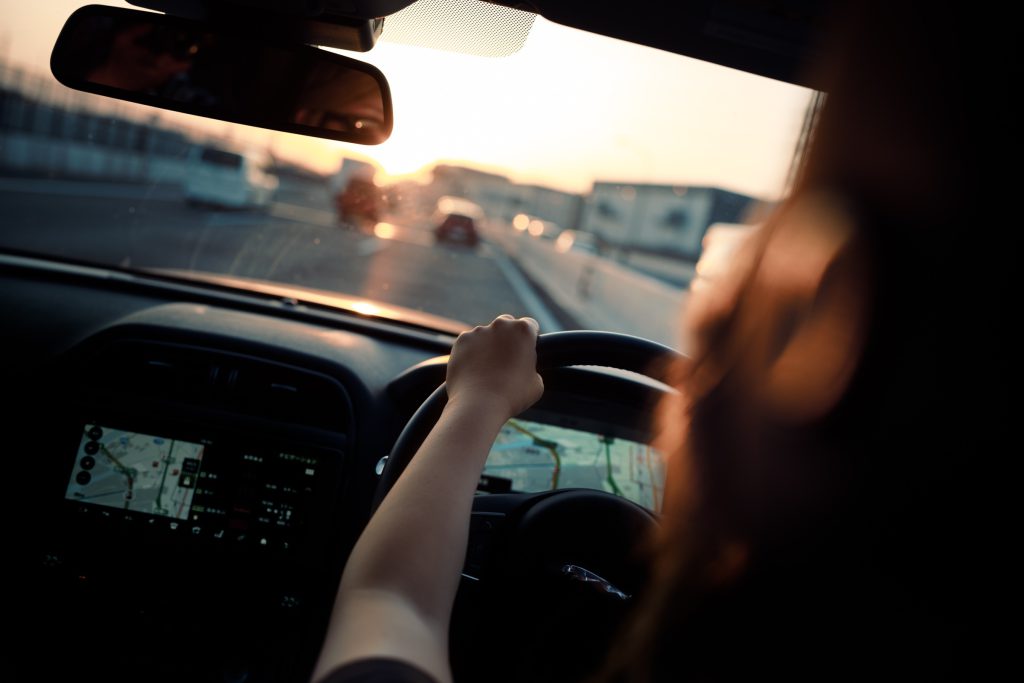 Self-driving cars have been in travel news — and the regular news, for that matter — for years now. In fact, the history of self-driving cars dates all the way back to the 1920s! Who knew?
Although lots of research still needs to be done (and a few tragic accidents have happened), four U.S. states have already passed laws allowing self-driving, or autonomous, cars, including Florida, Nevada, California, and Michigan. It doesn't seem like a stretch to postulate that self-driving RVs might be next in line. Can you imagine how decadent and convenient that would be? You could lounge on the couch or even use the bathroom and cook meals as your rig powered itself autonomously to your next destination!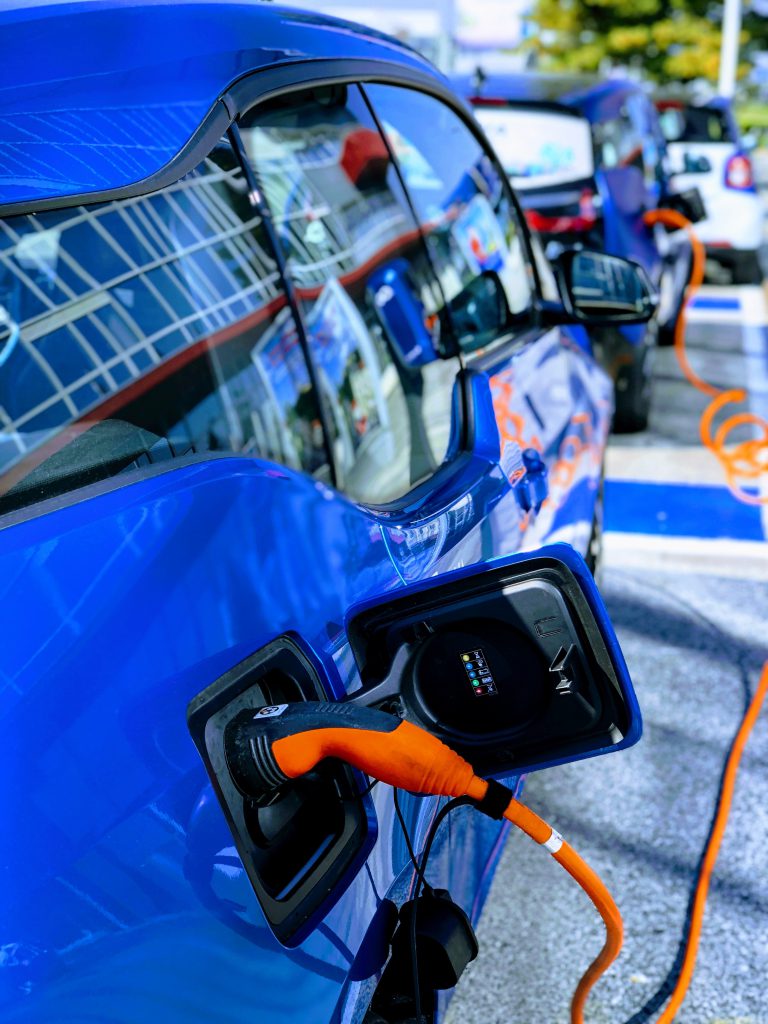 Electric vehicles might not be as exciting from a user perspective as self-driving ones, but they're vitally important to keeping our planet healthy and green for years to come. And as RV campers, we're all about living an eco-friendly lifestyle — after all, that's how we'll protect this planet of ours for future generations to enjoy as we are.
As hybrids are becoming more and more common, there are also an increasing number of totally-electric vehicles being tested and manufactured, which run off rechargeable batteries. And although an electric RV isn't yet a reality, Winnebago has made strides toward creating one, launching an all-electric RV platform earlier this year. That's one small plug for man, and one giant, life-saving leap for Mother Earth!
Speaking of which…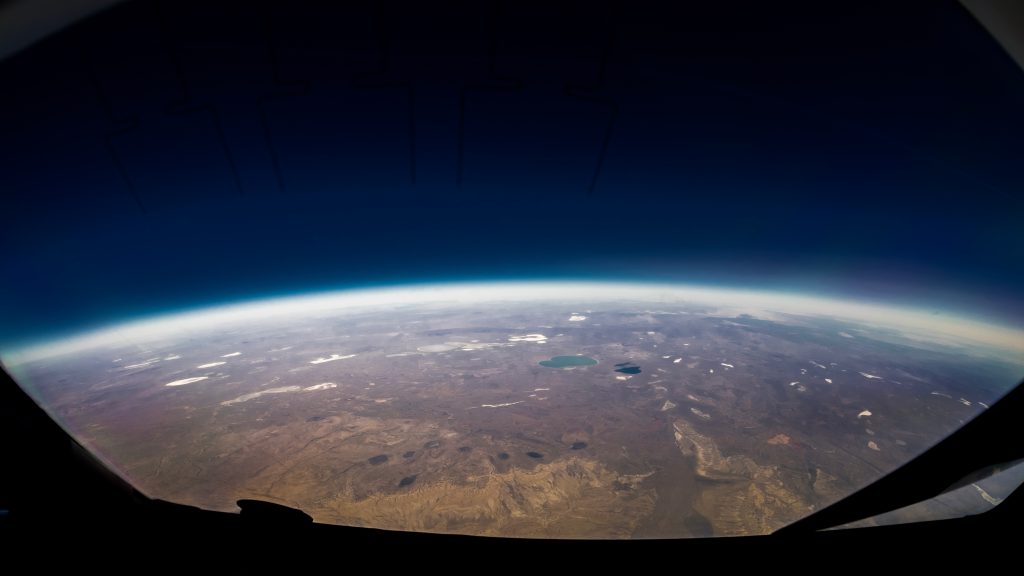 Space travel might sound surreal, but with brains like Elon Musk's at work, it might not be quite as far-fetched as we think. And after all, 2019 will mark 50 years since we put a man on the moon. We're definitely overdue for commercially-available space travel!
Musk's SpaceX and other private engineering and pioneering companies, like Blue Origin, are working hard to put people in space — as soon as this year, according to some outlets. Of course, a trip away from our mother planet will be pretty pricey by any standard, with fares purportedly starting around $200,000 or $300,000 for a trip that'll last you less than an hour.
Travel Sites to See By RV
As fun as futuristic types of travel may sound, let's bring ourselves back down to earth for a second. Because despite being an old classic in comparison to taking to the stratosphere, hitting the highway in an RV is still one of the very best ways to travel — especially if you're looking to take on an epic tour of the American road system.
RV camping has a few unique advantages over other types of road travel, including both tent camping and shuttling yourself from hotel to hotel in your car. You'll get all the flexibility of those types of road trips with the added convenience of having your very own accommodations along for the ride. That means you'll only have to unpack your suitcase once… and you won't have to worry about when the sheets were last changed or using public toilets. You've got all your own private stuff right there with you!
When it comes to playing RV road trip planner, however, there are a few different types of trips to consider that really shine when seen from the big, beautiful windshield of a motorhome or trailer camper. Here are some ideas for you to add to your travel bucket list this year.
Get patriotic with our national parks.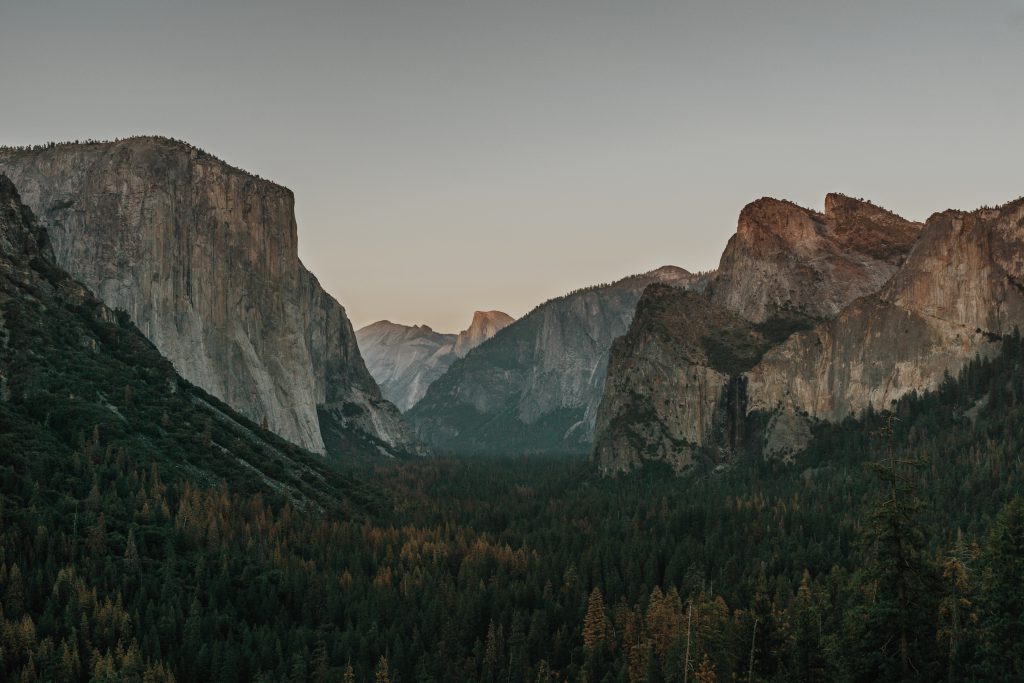 America was the site of the very first National Park on earth, a posterity-improving policy which other companies quickly emulated. (Yellowstone was the first place that inspired us to consecrate part of our landscape specifically for future generations, if you're curious.)
Today, America is home to more than 60 designated national parks and literally thousands of federal recreation areas, most of which are easily accessed and explored in an RV or camper. With campgrounds on-site at each location, touring our national parks in a motorhome or travel trailer is a really convenient way to make sure you have a front-row seat to all the action — not to mention a boatload cheaper than renting rooms in the hotels that dot the gateway cities or park properties.
By taking an RV, you'll also be able to customize your national park itinerary, taking as much time as you need to travel between them and explore them fully. For more details on all things national parks, check out the following RVshare blog posts:
Learn about your roots on a historical tour.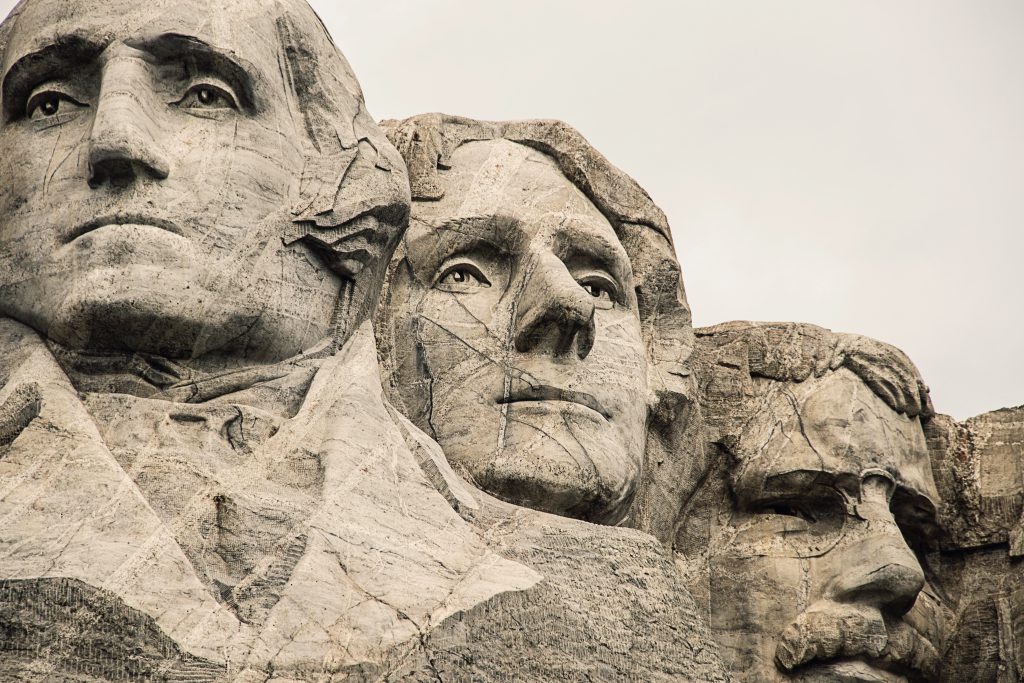 What better reason to take a traditional American road trip than to get a better understanding of American traditions? From the historic battlegrounds of the south to the relics and artifacts in our northeastern cities, you'll have a lot more fun getting a handle on American history from behind the wheel of a motorhome than behind a textbook — we guarantee it.
Head up to Boston to see the site of the original Tea Party, or swing through Philly to get a peek at the Liberty Bell. And although it's newer territory, there's still plenty of history to explore west of the Mississippi, from Custer's old stomping grounds in the Black Hills of South Dakota to the remains of California gold rush towns. And don't forget the Alamo!
Check out this RVshare post for even more ideas on crafting a history-centric U.S. travel tour.
If you're feeling really adventurous, go cross-country.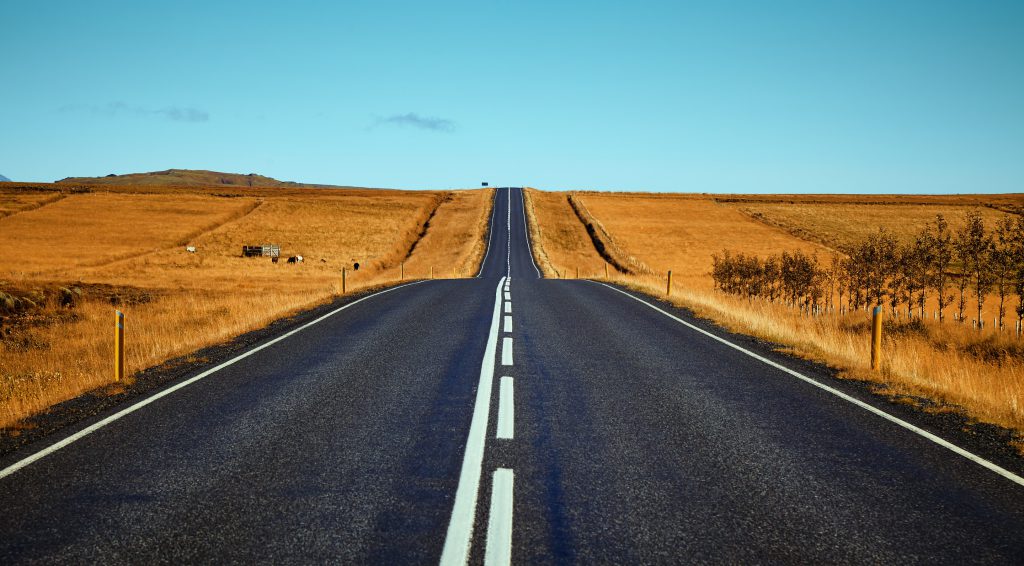 When it comes to cross-country travel, there's no rivaling a road trip to take full advantage of the experience. Sure, a jet can get you from Florida to California in the space of six hours, but think of all the beauty and adventure you're missing as you fly by!
And if you want to seriously up your cross-country game, the very best way to do so is to take an RV. After all, even the comfiest passenger vehicle gets cramped when you're talking about literally thousands of miles. And besides, how are you going to fit all the adventure gear you need to take on the mountains, streams, and deserts you'll encounter if you're driving a dinky sedan?
RVing gives you the opportunity to spread out, both at your campsites and along the way, and not have to worry so much about super-carefully packing. Although overpacking in an RV is definitely possible (hint: read this to avoid it), you'll have a lot more room than you would in even a large SUV or pickup truck — and you won't have to worry about unpacking and repacking your suitcase sixteen times, either. No string of anonymous, overpriced hotel rooms for you. Just stash your stuff, stick the key in the ignition, and get ready for an adventure the whole family is sure to remember for a lifetime!
Even in a motorhome, a cross-country road trip is no easy feat — especially if you're traveling with a big family. To make sure you've got your ducks in a row before you put the key in the ignition, check out the following RVshare blog posts:
Bringing the kids? Try this spot for family fun.
If you're gonna go camping, you might as well do it right — no matter which destination you're headed towards. And when you've got the family along, doing it "right" means making sure there's something to keep everybody occupied and entertained, whether it's an epic three-week stay or just a quick weekend getaway.
Our favorite family of privately-owned RV resorts is Jellystone Parks, a company that specifically caters to camping families looking for a wide variety of all-ages fun. Think of it as a cross between a campground and a theme park: your kids can bounce themselves to oblivion on the jumping pillows or have a full day of fun in the sun in the swimming pool or splash zone, all without ever needing to leave your RV campground!
And don't worry, there's tons for mom and dad to do, too — especially since Junior's going to sleep so well after all that adventuring. With pre-organized activities and themed weekends, you'll find fun fit for the entire family. And did we mention the parks are situated in some of the most sought-after U.S. destinations? Click here to see if one of the 80+ parks is near the next stop on your itinerary.
Still wracking your brains for ideas? There are plenty of other ways to go about organizing an epic RV road trip. Here are a few more posts to help you brainstorm.
Affordable RV Rentals Near You
If you're ready to take on the road in a recreational vehicle of your own, you may find yourself in a bit of a pickle. That is, if you don't already own a travel trailer or motorhome, it's a pretty significant investment to buy one — particularly if you're not totally sure you'll be a repeat camper. (Of course, we're pretty sure you will. Like, pretty, pretty sure. But you know, better safe than sorry. 😉 )
Anyone who's so much as Googled "RV rental near me" knows that renting isn't always as affordable an alternative as you might imagine. At the large, commercial dealerships, rigs frequently go for as much as $250 per night, or even more once you add in the non-negotiable, fine-print "extras," like mileage fees or additional insurance plans.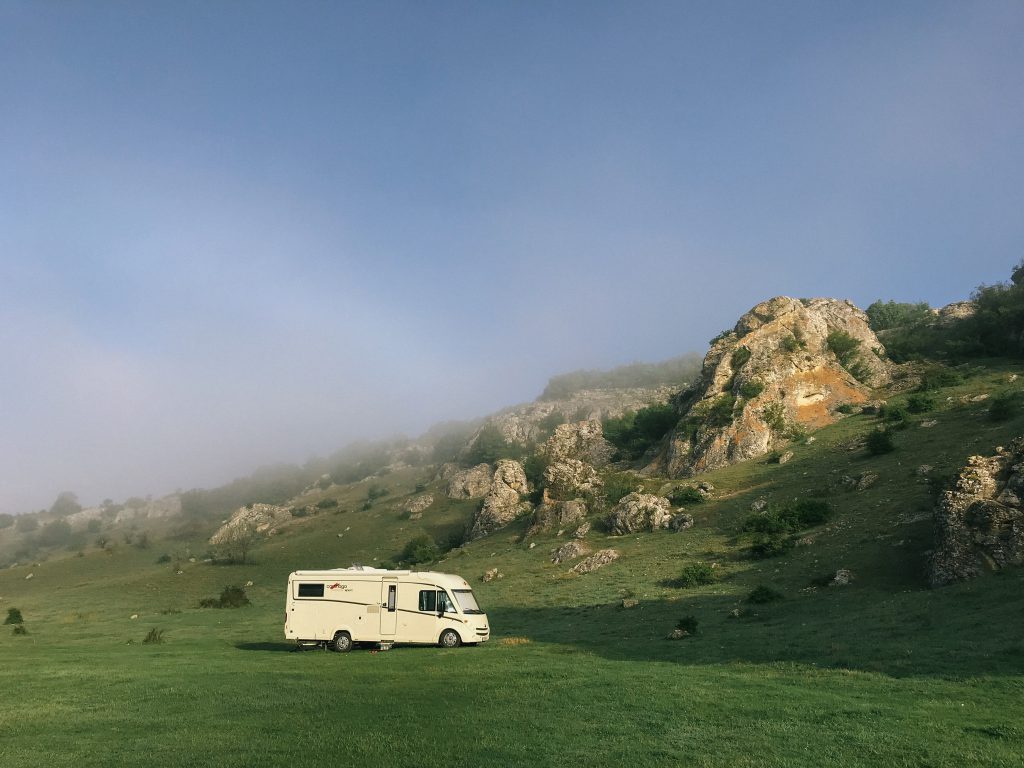 That's why one of the biggest things in RV news today — and one of the best travel deals available anywhere — is the opportunity to rent your rig from a private owner of the peer-to-peer market, just like the one here at RVshare. Since RV owners are regular people like you and me, they don't have to worry about footing the overhead expenses of running a business, like keeping the lights on in a huge dealership or hiring a team of customer service agents. In many cases, they're just looking to offset the price of owning a vacation vehicle of their own — or perhaps to help pay it off so they can keep on enjoying their own adventures.
Aside from getting a much lower per-night rate than you might from a franchise, renting an RV from a regular person comes with a host of other benefits, too, particularly when RVshare is your platform. For one thing, the rigs available on the peer-to-peer market are actually loved and lived in, making them much more comfortable and homey than the characterless, straight-off-the-lot vehicles you'll find at most commercial rental agencies. You'll also get to thoroughly vet the vehicle before you ever put down a penny, thanks to RVshare's clear, photo-heavy listings and easy-to-understand renter rating system. You'll have all the information you need to make an informed rental decision, all from the comfort of your personal computer. (Yes, that means you can shop for your RV rental from your couch, in your pajamas!)
As far as security is concerned, we've got you covered there, too. RVshare vehicles are each backed by an A-rated insurance policy, including both comprehensive and collision insurance, for the full duration of your rental period. Roadside assistance is also available, should anything unexpected come up while you're on the road. Finally, all communication and financial transactions are performed through our secure platform, so your vital information stays safe and sound every step of the way. Want to learn more about what kinds of rental options are available in your area? Check out the RVshare listings near you today!
RV Travel Tips for the Savvy Sojourner
Whether you're brand new to the lifestyle or looking to bring your favorite travel tradition into the future, a little bit of planning and know-how can go a long way toward improving your RV camping experience. For example, many travelers cite sticking to their budget as the number one concern when making travel plans — and although RVing can be super expensive, it can just as easily be incredible frugal if you know how to approach it.
Let's start with one of the biggest and least negotiable expenses related to RVing: campground fees. Sure, you can boondock in the wilderness part of the time… but chances are, eventually, you're going to want the amenities and conveniences of shore power and a developed RV campground. But depending on where you are (and how much amperage your rig draws), those spots can go for as much as $75 per night, or even more! And you thought camping was going to be frugal!
Fortunately, there's a super simple way to shave a full 50% off your campsite accommodation fees every single time. All you have to do is sign up for a Passport America membership, and you'll get half off campsites at almost 1900 campgrounds across North America, including locations in Mexico and Canada. (And no, that 1900 is not a typo.)
Passport America costs less than $50 for a full year's membership, which means this discount club easily pays for itself in a single weekend's stay. For more details on how to save money on your next RV rental road trip, check out this post on RVshare.
But chances are once you've gone on an RV trip or two, you'll find yourself in the market for a rig of your very own. (Hey, it happens to the best of us!)
From whether or not it's worth buying new motorhomes to how to learn which are the best RV manufacturers, we've got you covered when it comes time to make a big buying decision. Click here to learn more about RV makes and models, and click here for some questions to ask when you're talking to your RV dealer. We've also got a great guide on buying new versus buying used. Finally, check out our archive of RV trade shows by state to find a fun and informative RV event near you. Who knows? Maybe we'll see you there!
This post may contain affiliate links.