Travel Inspiration
Last updated on June 20th, 2023. Originally published on March 7th, 2018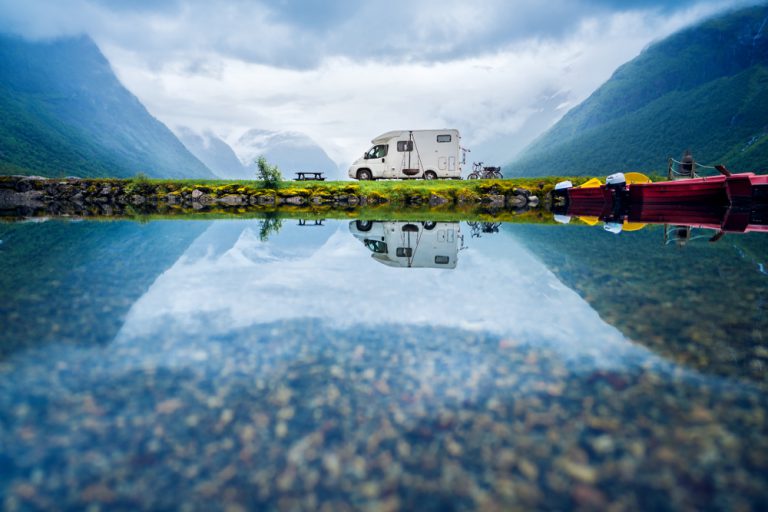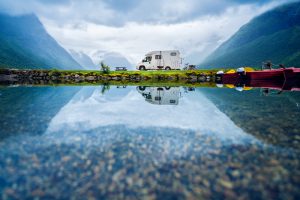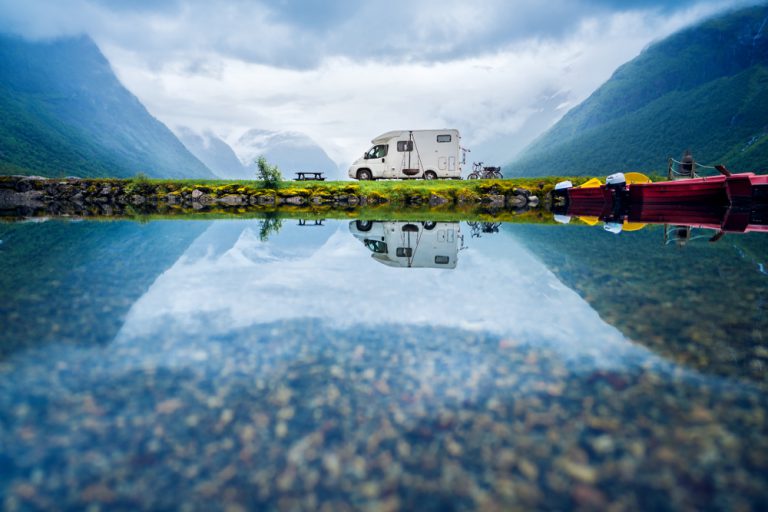 Why do we love RVing so much?
Well, that's easy: it makes the world into your oyster. You can go anywhere in the country you like, so long as there's a road that leads there. Just flip open your trusty Rand McNally Road Atlas and start routing your itinerary!
Of course, that exact same sense of freedom can be as overwhelming as it is exciting. From stunning national parks to history-laden cities and cultural centers, how do you decide where in the world to go?
Choosing RV vacation destinations should be a thrill, not a chore. So fear not: We're here to help you come up with picture-perfect RV vacation ideas without stressing out or getting hit with a case of FOMO.
Here's our best advice for mindfully choosing road trip destinations for your next big RV trip, as well as a few specific suggestions to get you started!
Family RV Destinations
One of the first things you need to do to plan a great road trip is to consider who's coming along for the ride. If you've got kids on board, for instance, your itinerary and to-do list might be a lot different than if you're a couple traveling alone in search of a romantic getaway.
Depending on your children's ages, you might choose a family-oriented destination like Disney World or another theme park, which offers excitement and entertainment for the whole family. Or, if you'd like to turn your RV trip into an education away from the classroom, why not head out on a historically-significant route?
For example, you could retrace the path of the dust bowl migrants along the famous Route 66, or maybe visit some battlegrounds, fortresses, and other historically significant areas. If you're interested in the Civil War, for example, you might take a trip to Gettysburg or Charleston. (Check out The Complete Civil War Road Trip Guide by Michael Weeks for more ideas.)
You could also plan a trip to Washington, D.C. to teach your kids about our nation's history and government; the famous Smithsonian complex of museums and attractions is free to enter. And don't forget about the simple power of seeing the stark beauty of the landscapes we've preserved in our national parks, preserves, and monuments, which will do more to teach your kids about the importance of staying green and eco-conscious than any science class they might encounter. Just don't forget your National Parks Passport!
Most Popular RV Destinations
Another important factor to keep in mind when considering different RV trip destinations is more logistical. In short, where are you starting from — and how far are you willing to go? How much time you can spend away from work and other responsibilities may limit your vacation options, not to mention budget considerations and constraints.
(Psst — want to save money on your RV trip no matter where you're headed? Grab a Passport America membership before you go. It's the only discount camping club that instantly gets you 50% off your campsite accommodation fees at almost 1900 campgrounds across the country, and at less than $50 for an annual membership, it easily pays for itself on your very first trip!)
Summer RV Destinations
Fortunately, no matter what part of the country you call home, there's sure to be several unforgettable RV destinations within reach. We're fortunate to live in such a large and diverse nation with so much to see and do!
Some of the most popular spots along the east coast include quaint northeastern beach towns like Ogunquit, Maine or Mystic, Connecticut. The east is also home to a number of intriguing geological sites, like the rocky shoreline in Maine's Acadia National Park or the mysterious depths of Kentucky's Mammoth Cave National Park. Fancy heading south? Bask in the sunshine in charming cities like Savannah and St. Augustine, or go even further down and see the unique swampland creatures that make their home in Florida's Everglades. 
Of course, the west coast has some of the most famous RV destinations and wilderness sites out there, from the Grand Canyon to Yosemite. And don't forget about its spread of world-class cities filled with culture and fine dining, like San Francisco, Portland, and Las Vegas.
Most Scenic RV Destinations
Another way to organize your trip is to choose the most scenic route between your different destinations, which can make for a romantic, relaxing RV trip whether you're headed out for a weekend getaway or a longer journey. Maybe you have a photographer along for the ride and you're looking to maximize your chances to get the very best travel photographs, or maybe you just want to enjoy the drive as much as the campsite. Either way, here are a few excellent books to help you find some of the best scenic road trip routes in America:
RV Destinations in Winter
Just because it's chilly out doesn't mean you have to put a kibosh on your travel plans. There are plenty of great places to camp in fall and winter, especially for RVers!
In fact, autumn is one of our favorite times to travel, since you get to see all the trees turning all their fiery colors. Here are some great fall RV destinations, from "leaf peeping," as it's commonly called, in the midwest, to a few spots with RV parks on the beach if you're looking for a warm weather getaway.
Even in the snow and ice of deep winter, you can still use your RV — as long as you make the right preparations. In fact, several ski lodges actually allow RVers to park overnight free of charge!
As you can see, there are plenty of wonderful RV destinations to choose, no matter when or where you're traveling. And if all those options become overwhelming, don't worry. You can't see everything at once… which means you'll just have to take another vacation. 🙂
This post may contain affiliate links.