Travel Inspiration
Last updated on December 20th, 2022. Originally published on March 17th, 2018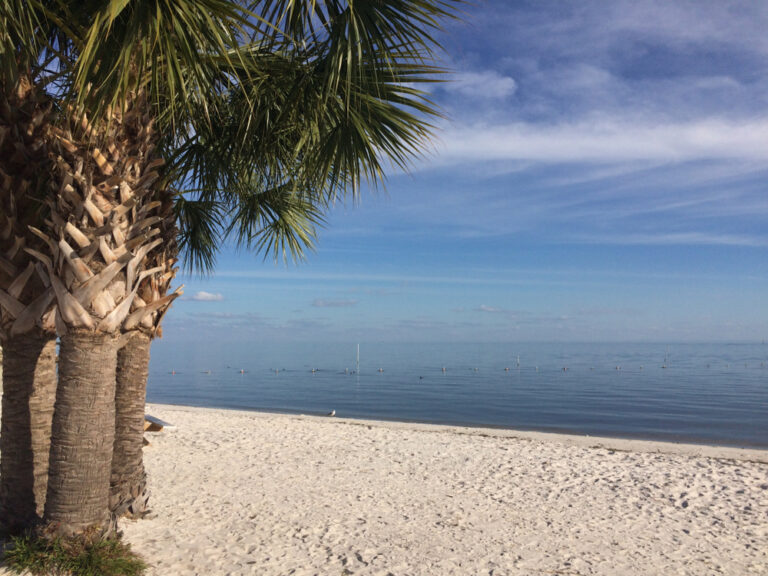 The birds are chirping, the snow is melting, and the days are finally getting long and light.
Spring has sprung — as of March 20th, it's official. And that means one important thing. Okay, maybe two.)
It's time to start planning your spring vacation! And, if you're like this pale, allergy-ridden writer, stocking up on sunblock and Benadryl. (Hey, not everything in life can be sunshine and rainbows, even on the first day of spring.)
All jokes aside, spring getaways are some of our favorites here at RVshare. It's such a versatile time to travel. Depending on which way you head, you can get all the sunshine and sandy beaches of summer or experience slightly cooler weather further inland — which is absolutely perfect for hiking, biking, and exploring. If you're into exploring nature and visiting the national parks, spring has an arguable edge over summer; the landscapes will be less crowded and, in many cases, covered over in a stunning wildflower bloom.
But enough about why spring travel is so awesome — let's get planning some actual trips! Here are our best spring travel ideas and destinations for 2018.
Spring Travel Destinations
Luckily for us RV campers, the USA is home to an abundance of fantastic spring travel destinations. Psst — want to save some cash, no matter where in the world you're headed? A Passport America membership will get you 50% off your campsite accommodation fees at almost 1900 campgrounds across the country, including locations in Canada and Mexico. At less than $50 per year, it'll easily pay for itself in just one trip.
1. Great Smoky Mountains National Park, Tennessee/North Carolina
This stunning national park is a great spot to visit any time of the year — which is probably why it's the most popular one in America.
But come springtime, the Smokies are extra special: all covered over in a flood of newly-bloomed wildflowers, from rhododendrons to black-eyed susans and lots of others in between. In fact, over 1,500 types of flowering plants call the park their home, which naturalists celebrate by hosting the annual Spring Wildflower Pilgrimage at the end of April. Just make sure you reserve your campsite early! As with all national parks, sites have a tendency to fill up fast when the weather's lovely.
2. Florida Caverns State Park, Florida
Think beaches are the only landscape Florida has to offer? Or that you have to go all the way to Kentucky or New Mexico to experience a mysterious cave system?
Think again. Situated in the middle of Florida's panhandle close by to Georgia and Alabama, Florida Caverns State Park shows you a different side of the sunshine state — and has 35 RV-friendly campsites with full hookups.
Spring Vacation Ideas
Here are a few more of our favorite places to celebrate the thaw.
3. Cedar Key, Florida
Don't worry, we promise not every destination on the list will be in Florida — but it's undeniably one of the best places to travel in spring. March and April bring some of the best weather the state sees all year; the full, stifling tilt of Florida's summer heat and humidity has not arrived quite yet. Even better, the beaches and springs are just a little less crowded than they will be in July and August.
While any spot along Florida's endless shoreline will be a winner, we love this west-coast island, which is home to miles of hiking trails and unique wildlife. It's especially popular amongst the bird-watching crowd.
4. White Sands National Monument, New Mexico
If you ask us, the entire southwest is something of a hidden gem. And if you're alright with separating the sand from the sea, it's basically a spring break classic: warm, sunny, and perfect for kicking back.
If you haven't paid a visit to the White Sands National Monument in New Mexico, this spring is the perfect opportunity. The largest field of gypsum sand dunes in the world, you'll oscillate between feeling like you've stepped onto an alien landscape and wondering where the crashing ocean waves might be — all while enjoying the simple fun of sledding down the steep slopes all around you.
Spring Vacation Ideas for Couples
Spring break isn't just for rowdy teenagers and college students. If you're looking for a romantic getaway this year, we have a few great ideas.
5. Point Mugu State Park, California
Want a Southern California experience without paying the premium for a southern California hotel room?
Nestled in the Santa Monica Mountains, Point Mugu State Park offers affordable camping accommodations for moderately-sized motorhomes and travel trailers (up to 31 feet). It also boasts five miles of stunning ocean shoreline beaches, bluffs, and sand dunes, not to mention two river canyons. When you're done with a long day of hiking, go ahead and heed the beckoning water, whether you simply go wading or copy the locals and try out the surf.
6. Isla Blanca State Park, Texas
Even if you're far from either coast, a romantic, beachy spring trip is possible — deep in the heart of Texas. Just about as far south as you can get before Mexico, this Gulf coast island offers campsites with both full and partial hook-ups, as well as cabanas and dry camping spots.
Spring Break Travel Deals
These are just a few destination ideas in a country jam-packed with beautiful sites to see this spring. But no matter where your road atlas takes you, you may be wondering: when is the best time to book spring travel?
Although spontaneity is one of the biggest draws of the RVing lifestyle, during popular travel seasons, planning early can help you save money — especially if you're hoping to use your Passport America membership. You want to ensure there's a campsite open at a participating campground before you arrive!
Also, keep in mind that campsite fees will vary depending on where you're traveling and the extent of the campground's amenities. You can save a ton of dough by opting for less-luxurious sites with only partial hookups, or even by boondocking in a totally undeveloped site. No, you may not have unlimited air conditioning… but the whole point of spring break is to get outside, right? And who needs A/C when you have that beautiful spring breeze blowing back your hair?
This post may contain affiliate links.