RV Owners
Last updated on June 6th, 2023. Originally published on August 13th, 2015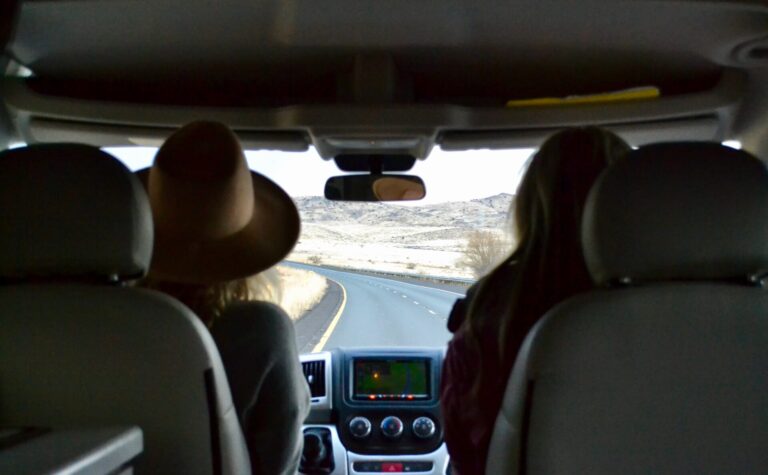 How Much to Rent an RV – The COMPLETE Guide
From tiny homes on wheels to the van life movement and motorhome living, Americans are rethinking the way we live and travel. The RV industry is seeing a huge boost and has been growing rapidly over the last decade. By next year, the industry will hit record levels, achieving unprecedented numbers of RV shipments across the U.S.
One of the reasons for this remarkable growth is the flexibility RV owners have, and we don't just mean the freedom to travel wherever their hearts desire. Because of RV rental sites like ours, RV owners can now rent out their rigs. It's great news for the renter – those wishing to take an RV vacation no longer have to buy or rent from a dealership. So, you're probably wondering how much it all costs, right?
Let's Crunch Some Numbers – How Much to Rent an RV
Peer-to-peer networking sites let owners set their prices, meaning you'll see rates all over the board, for every type of budget. Generally, rates are lower than those of commercial rental services. Rates also vary depending on the class and age of the rig. Here's a look at what you can expect:
Class A: $150-$250/night (10+ years or older); $350-$450/night (newer)
Class B: $100-$200/night (10+ years or older); $200-$350/night (newer)
Class C: $100-$200/night (10+ years or older); $225-$400/night (newer)
Travel Trailer: $50-$125/night (10+ years or older); $125-$200/night (newer)
Fifth Wheel: $60-$150/night (10+ years or older); $150-$300/night (newer)
As you can imagine, figuring out how much it will cost to rent a camper or motorhome takes a little bit of math. Aside from the base rate, you'll also need to calculate the duration of your trip, which affects the price. For example, most RV owners offer discounts when you rent for a week or more.
Take Out Your Calculator – Figuring Out Trip Costs
Just kidding, we'll do the calculations for you. Since RV rates depend not just on class and age, but also location and duration, It's tough to get a pinpoint average. For this example, we'll find out how much it costs to rent an RV in California. The most expensive option in California can run you around $800 per night, while the least expensive will only cost $9.47. Here, we'll use the lower average rate for a Class A:
One Day – The average rate per night across the state will cost you around $150. About the same price as a hotel room, while also having the luxury of taking it everywhere you want to go.
Weekend – For two days, expect to pay about $300. For four it'll be around $600.
Five Days to a Week – $750 to $1,000
One Month – Almost $5,000 in total including the prep fee.
Three Months – Less than $15,000 including the prep fee.
More Math! The Extra Costs of Renting an RV
On top of your calculations for the daily base rate and the length of your trip, you'll need to budget for a few additional costs. Some of these are associated costs of renting an RV, while others are vacation costs, like gas and food. Let's look at some variables:
You'll need to put down some sort of damage deposit to rent the RV. You can expect to pay between $500 to $1000.
Most rentals don't include taxes, if applicable in your state. You'll have to pay those, too.
Like with commercial RV rentals, P2P rentals usually have limits on mileage and generator use (though they tend to be much more lenient). You'll have to pay the fees if you go over the limits, and fees vary by owner.
You'll need some insurance. You can either use your own auto insurance or, in some cases, get insurance through the RV owner. Allstate has a good article on how RV rental insurance works.
You'll also need to budget for food costs, which vary widely depending on your eating habits. Obviously, if you make most of your food, you'll greatly cut down on costs. Most people use their daily budget for how they eat when at home, as people tend to stick to their normal eating patterns.
Likewise, your activity and entertainment costs will vary as well. We mention a few resources to help you save on entertainment later in this article.
Now let's check out a more tangible equation; fuel costs. Usually, you'll get between 100-150 miles per night included with your rental. Let's assume you travel 150 miles each day. We'll use the national gas average, which is $3.68 as of this writing. Now, we need to look at the average mpg for each RV class to find the daily cost of traveling 150 miles per day:
Class A Gas (6-10mpg): Daily cost of at least $55.20
Class C (8-12mpg): Daily cost of at least $46
Class B (18-25mpg): Daily cost of at least $22.08
Towing a trailer or fifth wheel (8-12mpg): Daily cost of at least $46
But Wait, There's More!
You were probably hoping math class was over. Sorry, we're still not done yet. One of the best parts about RV travel is getting to explore different states and stay in different places! Unfortunately, that means you have to shell out some cash. Whether you're staying in a luxury RV resort or a national park, you'll have to pay something. Here are some averages for each type of camping experience:
Overnight campsites with RV parking and hookups: $20-$50 per night.
Luxury RV resort: $60-$100+ per night.
State Parks: anywhere from $5 to $50, depending on the park and whether there are hookups. Wandrly has an excellent guide to parks in each state, with daily average costs for each.
This brings us to our next option, dry camping (also known as boondocking). For those of you who want to save money, it's the way to go. But it can be a challenge – you'll be camping without hookups. It takes careful planning, conservation, and adaptability to pull off a successful dry camping session. If you can master the art of dry camping, you'll see some amazing places, usually for free.
Ready to Rent? Here's How it Works
So now that you've been primed on the costs associated with renting an RV, you're probably wondering how you go about renting one! Peer-to-peer RV rental networks like RVshare connect owners and renters directly. That means you won't have to go through a rental agent or salesperson to book your reservation. Simply find the RV you want, request a booking online, and start chatting with the owner. You'll be able to read reviews and ask questions directly through the website. So if you want to know how much it is to rent an RV for a month, just send them a message.
Budgeting Tips for Your Trip
One of the most important aspects of RV travel is planning. While it's important to embrace what each day throws at you, it's imperative that you have a good foundation plan. Failing to plan your route or campground stays ahead of time will leave you lost and using up gas with nowhere to stay. We've gathered a few resources to help you plan your trip and save money:
Use a route planner like Roadtripper to map your routes and destinations. It also shows you places to stop, like weird attractions and natural wonders along the way.
The GasBuddy app should be your best friend while you're on the road. It shows you the cheapest gas nearby – super helpful when you're driving a gas-guzzling RV.
Allstays is a handy app that helps you find campgrounds anywhere in the U.S. You can filter by type and amenities. It has information on free camping and park camping, too.
Check out membership clubs, like Good Sam Club and Passport America. They offer discounts on campgrounds and gas, coupons for activities, and more.
Set up a spreadsheet for your vacation budget, broken down into daily expenditures. Sky Above Us has a good article on budgeting for RV travel, along with a sample spreadsheet.
If you're going to be traveling for a while (like a few months or more), you might want to check out Workamper News. It's a resource for RVers to find work. Jobs are usually seasonal or temporary, and can be anything from park management to working at a carnival! It's a great way to earn some money and see new places.
Traveling in an RV is a wonderful way to see the country and is a highly personal experience. Now, with peer-to-peer sites like RVshare, renting an RV is easy and affordable. You can do it on virtually any budget, whether you want to splurge on a luxury RV and stay in the best resorts or save money dry camping in free campsites. Either way, remember to plan your budget and your trip ahead of time!
For a practical account of how much RVing costs, check out this testimonial from full-time, adventurous RVer Heath Padgett!
How Much Does It Cost to Drive An RV Across the Country?
If you told me a year and a half ago that I would ever live full-time in an RV, I'd have thought you were crazy. Then, I would have listed several reasons why I couldn't live and travel full-time in an RV.
I don't even know how much an RV costs.

The only people I know who RV are my grandparents. I don't know any other 23-year-old full-time travelers, except maybe some hippies traveling in VW vans

. N

ot that there's anything wrong with VW vans. Or being a hippy.

I work in software sales and don't have any way to make money on the road.

I have a bunch of student debt.
I probably could list more reasons if I tried, but the point is, a year and a half ago living full-time on the road sounded crazy. But as of the past 14 months, my wife and I have been doing exactly that.
We live, work, and travel full-time in our 1994 Coachmen Leprechaun. Not only have we been living in an RV for over a year, but we've now traveled to all 50 states.
One of the biggest surprises I've found while full-time traveling is just how cheaply you can make it happen. If you cut out excessive costs like eating out all the time and spending tons of money on entertainment and clothes, you can travel on a small budget.
Budget travel isn't really a sexy topic. But the fact is, most people can't afford to up and travel for extended periods of time — it's just not feasible. However, in today's landscape of work and remote income, it's more possible than ever to travel full-time or go on extended trips while working. If you're really crazy, you can even work a different job in every state like I did in 2014.
Before we started RVing, I was really intimidated about how much it was going to cost to travel to every state. I had no idea what it would cost to drive our rig that far. I also didn't feel like there was enough information out there about the price of long-term travel. 
So if you're someone who would love to travel full-time or travel to all 50 states, I think the numbers I share in this post will be helpful while you are planning your trip. Since my wife is an awesome accountant, she did a stellar job of keeping track of every dime we spent on the road in the past year. Below you can see the exact price it cost us to travel to every state.
How much it cost us to travel to 50 states:
Gas: $6,593.57

Lodging: $2,710.84

Groceries: $2,053.05

Gym Membership: $344.84

Phone Bill: $1,311.22
Eating Out: $512.88

Giving: $210

Maintenance: $1,955.72

Miscellaneous & Entertainment: $3,432.60

Alaska and Hawaii costs were $4,602.38
Total Cost – $23,727.10
We did work along our trip as well, which I plan on sharing more detail about in upcoming blog posts. If you want to learn more about how we were able to fund our initial 50 states of traveling or create a remote income stream, sign up for my free course "How to see America on $2k/month" and join my community of full-time RVers who make money on the road.
But in the meantime, here are the numbers for how much we were able to earn during our 200 days on the road.
Sponsorship:

$13,171.35 (

read here

about how we found a sponsor)

Freelance work and writing

:

$3,175.37

Selling 2004 Mercury Milan: $4,000

Total Income:

$24,521.72
Other statistics:
Our average nightly cost for lodging was

$13.55

.

Our average daily cost for food for two people was

$12.82

.

The number of miles we covered to RV to 49 states was approximately

21,000 miles.
I no longer think it's "crazy" to travel and live full-time in an RV on the road. Our initial 50 states of travel have now turned into a lifestyle of moving around the country and living in our RV (that we call Franklin). As it turns out, it doesn't have to be the most expensive thing in the world to travel to all 50 states. While the total cost of $23,000 might sound intimidating, we really spent around $2k/month while traveling. If you're interested in learning more about how we saved AND earned money while on the road, you can download my free course here on how to see America on $2k/month.
Thanks for reading and don't forget to comment and share below!