8 Amazing, RV-Able Adventures for the Outdoor Enthusiast
Travel Inspiration
February 3rd, 2018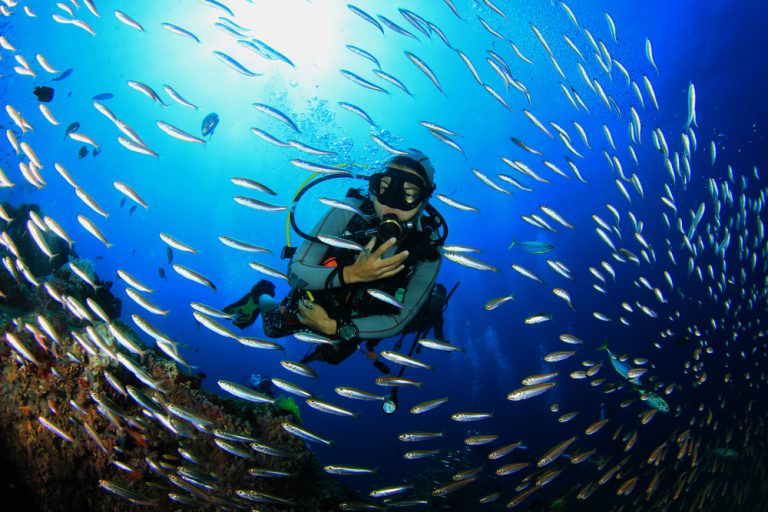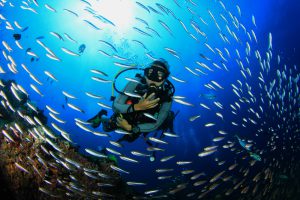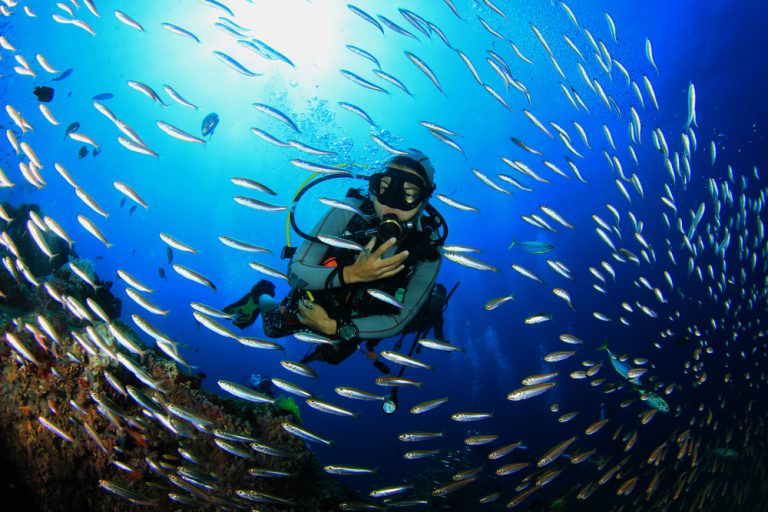 RVing isn't just about driving around the country in your own personal private resort — although that certainly is an added benefit.
But it's called "camping" for a reason. RVing is a great way to get reconnected with nature and take on all the wild, wonderful adventures the outdoor world has to offer.
Maybe that means grabbing your ski poles or snowshoes and hitting the powder for an invigorating, chilly day of fun, or maybe you'd rather bring along your kayak or stand up paddleboard to explore the water in a warmer climate. No matter where you are, you can always strap on your hiking boots to get an up-close and personal view of the landscape!
But just in case you're feeling a bit uninspired or could use some new ways to get out there, don't worry. We've put together this list of some of the best outdoor adventures just waiting for RVers to come and find them.
Ideas for Outdoor Adventures
While the exact kinds of outdoor adventures you'll have the most access to depends on where in the country you're traveling, one glance at your Rand McNally Road Atlas should tell you what you need to know — which is that there's plenty to see and do all across this beautiful country of ours! Whether you're rock climbing in the west or making snow angels in the States' northeastern reaches, this diverse and delightful landscape of ours has so very much to offer.
RVers, in particular, are in luck, because there's one special family of RV campgrounds that's all about wholesome, healthy outdoor fun — and with 81 locations across the country, there's sure to be one no matter where you're headed! Yogi Bear's Jellystone Park Resorts offer campers of all ages heaps of fun outdoor activities, from cooling off in their splash zones to bouncing out that excess vacation energy on their jumping pillows. Plus, many of them are located in close proximity to beautiful natural parks and reserves that offer even more outdoor adventure opportunities. There are even indoor options and easy organized events if someone in the party needs a break from all the outdoor action. You can't go wrong!
Outdoor Adventures for Families
So, ready for some specific suggestions on what to do with yourselves during your upcoming camping trip? Here are just a few!
1. Whitewater rafting
With rushing rivers electrifying the land in multiple places between our two coasts, it's no wonder that white water rafting is one of the top outdoor adventures in the United States. Not looking to get jostled around quite so much? There's also ample opportunity for quieter watersports, too, like canoeing, kayaking, stand-up paddleboarding, or even just a good, old-fashioned swim.
2. Snorkeling and scuba diving
No matter how much of an area you've explored, you might be missing more than half of it if you don't check out the parts that are underwater!
Obviously, you'll need a scuba certification if you want to go diving, which can be time-consuming and costly if you don't already have one (though well worth the investment for avid adventurers who like to travel close to coasts of all sorts). But it doesn't take much money or skill to go snorkeling — you just need a mask, snorkel, and maybe a set of fins. Oh, and if it's chilly at your destination, don't forget your wetsuit!
3. Skiing and snowboarding
Don't let the cold keep you from fun! As far as must-do winter outdoor adventures, skiing and snowshoeing top our list — check out these ski resorts that allow RV camping overnight!
4. Hiking and mountain climbing
Depending on your strength and skill level, you can just strap on a pair of sturdy shoes and find a flat trail… or grab some ropes and belaying equipment to scale some of the world's most famous rock faces in the American west. Heck, Alex Honnold doesn't even use ropes — not that we necessarily recommend that approach. 😉
5. Horseback riding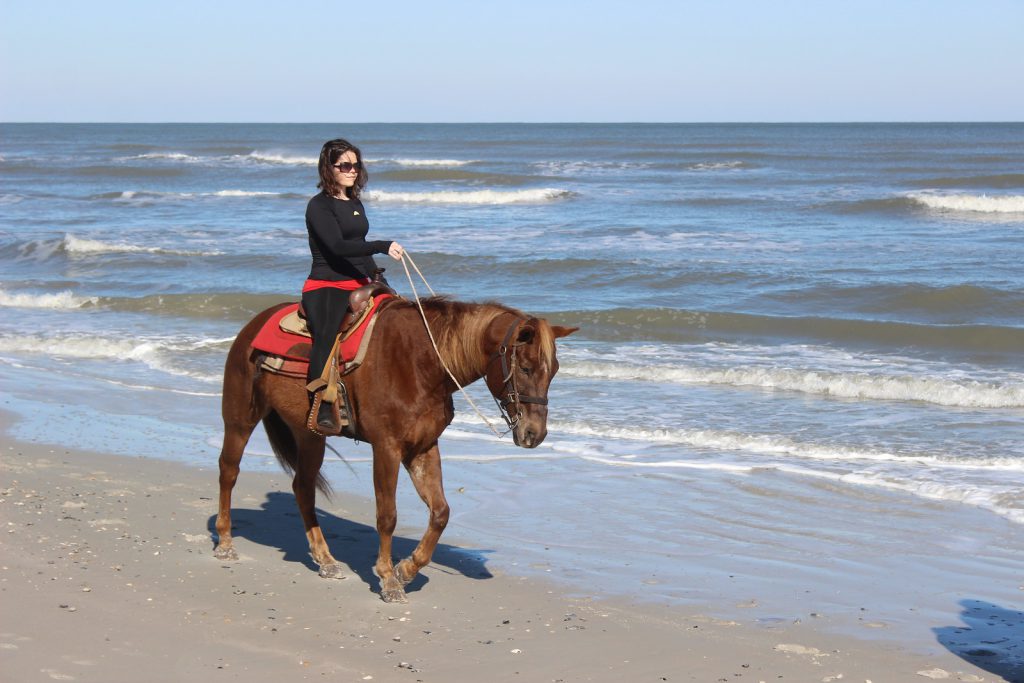 One of the very best places for outdoor adventures is on the back of a horse. Whether it's a leisurely ride along the beach or a more aggressive sojourn into the woods for a horse-based camping trip, you'll thank yourself for revisiting one of humanity's original modes of transportation!
Outdoor Adventures for Seniors
Not all outdoor adventures have to be intense. Here are some that seniors can enjoy at their leisure.
6. Hot air balloon rides
Want to see the world from way up high? A hot air balloon ride is a breathtaking, unforgettable way to do it, not to mention one of the most romantic activities you might ever get to experience in your life. Albuquerque is well known for offering hot air tours over the stunning expanse of the New Mexico landscape, as is Napa Valley, California — and there's a Jellystone Park situated right nearby in Lodi!
7. Hay wagons and carriage tours
Sit back, relax, and let someone with four legs do the work — or maybe even two someones. Especially in fall, hay wagons and carriage rides are a popular way to see the way the season's changed the landscape. Many Jellystone Parks even offer them on their own properties as part of their autumn celebrations!
8. Agate or sea glass hunting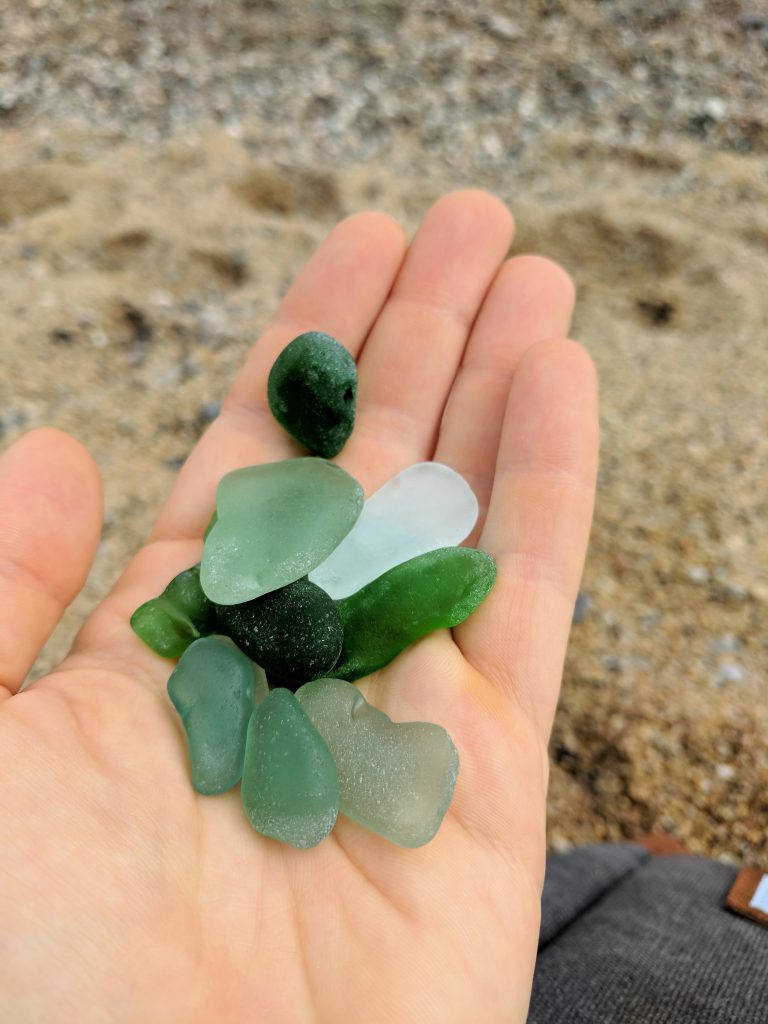 Whether it's the multicolored rocks that speckle the coasts of northern California and Oregon or glass polished smooth and clean by untold years in the Atlantic ocean, there's nothing that hits the same combination of relaxing and exhilarating quite like scanning the seaside for shiny treasure. Plus, it's a beautiful free souvenir to take home with you from your destination!
Benefits of Outdoor Recreation
Whether you're headed out on a camping trip or just looking for something to do this weekend, getting outside and taking on outdoor recreational activities is good for both the body and the soul — and it doesn't have to be difficult or expensive. You can even take on an outdoor adventure right now, without even having to ask Google for something like "outdoor adventures near me"!
How, you ask? By simply turning off your computer, opening your door, and taking a walk. Enjoy it!
This post may contain affiliate links.