Travel Inspiration
September 7th, 2017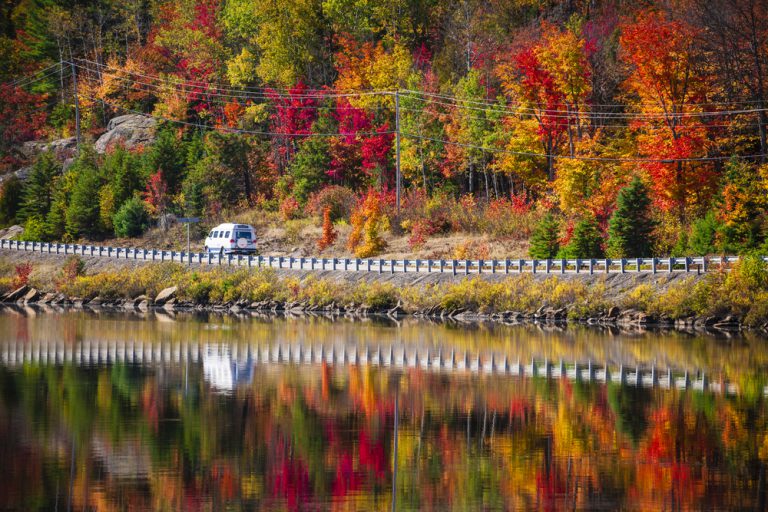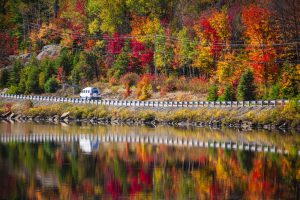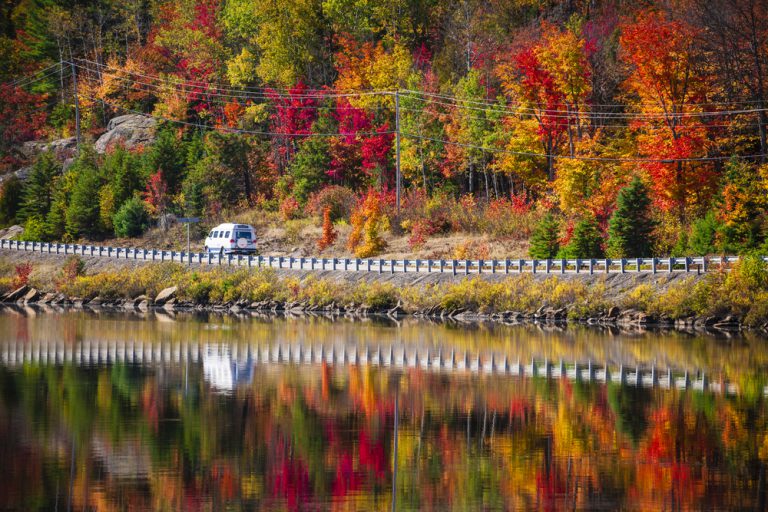 Oh, fall. How do I love thee? Let me count the ways.
When you arrive, it's once again acceptable to wear leggings as pants under a long, cozy sweater. School's back in session, which means my daytime errands are that much less noisy and crowded. The holidays are quickly approaching, and pies of all varieties are finally back on the menu. And soon, pumpkins will be here — along with pumpkin bread, pumpkin spiced lattes, and all the other wonderful ways our love of that gourd manifests itself.
Fall, there are a whole lot of reasons to love you. But we still haven't touched on my favorite one: what a perfect time you are for traveling.
Fall Travel Ideas
When you think of the great American road trip, fall might not be the first season to come to mind. That honor belongs to summer, when the long break from school and consistently warm weather bring families onto the highway in droves.
But fall travel is actually super underrated, both in the United States and internationally. For one thing, it's a "shoulder season" in most areas, which means you're likely to find many of your travel expenses will be priced more affordably, from restaurant meals to accommodation fees.
Furthermore, the very fact that summer is so much more popular than fall for travelers does the latter season a favor: even popular destinations will be much less crowded come September and October.
Of course, if you've got kids, fall travel can be a little bit complicated. You'll have to either find a sitter who can bring them to and from school, or possibly take them out of school for a few days. (Hey, traveling is educational!)
But if you're child-free and have some time to spare this autumn, here are some incredible fall travel destinations that are perfect for an RV road trip.
Fall Camping Destinations
So, where are the must-see stops this fall? Here are some of our favorites.
1. Destin, Florida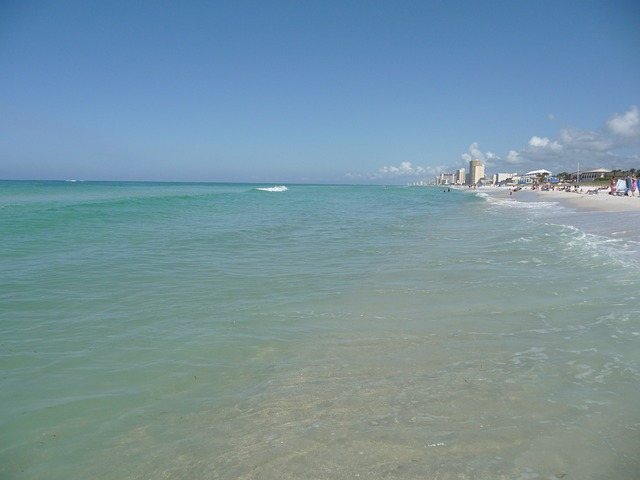 "What?" you may be thinking. Floridian beach destinations just scream summer, right?
But when you think about it, fall beach vacations actually make a lot of sense. Some of the very best beaches will be blissfully devoid of crowds, meaning you'll actually get to relax in the sunshine and enjoy the crashing waves without the un-asked-for addition of someone's boom box. Plus, it won't be quite as hot and humid as it is in a Floridian July, when just existing can feel exhausting. (But if you're looking for warm places to visit in October, Florida's going to be one of your best bets in the USA)!
This northeastern beach town is perfect: it's got sot sand, emerald waters, and a great balance of city perks and quaint beachside quietude. It's also far enough north that it's fairly easy to get to over a long weekend or short fall break… as opposed to the six-hour drive south to the Keys!
2. Savannah, Georgia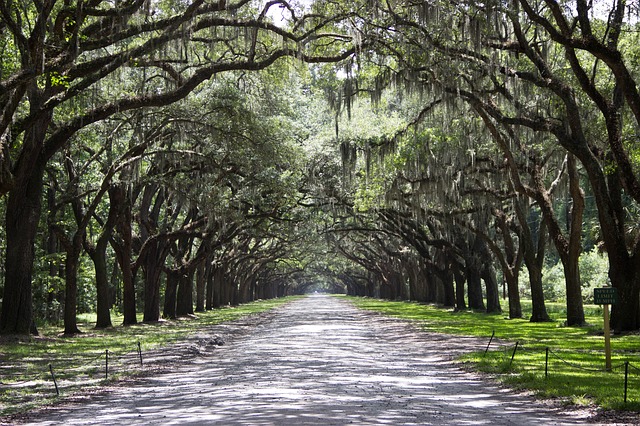 Whether you're looking to fill your fall travel roster with family destinations or romantic getaways, Savannah fits the bill. It's full of history, so it's definitely educational if you're bringing the kids along… but the Spanish-moss-swathed oaks make a fantastic backdrop for a just-the-two-of-us weekend.
While you won't see quite as much in the way of changing leaves, you'll get to enjoy this city's southern charm, walking from square to square without sweating through your clothes.
Besides, who doesn't want a helping of comfort food as temperatures start to dip? From fried chicken to sweet tea to delicious southern barbecue, Savannah's definitely got you covered! They're even home to one of the most famous ice cream parlors in the world, Leopold's.
Fall Foliage Destinations
For some of us, fall is all about the leaves. We totally get it! Here are a few fall getaway destinations if you're looking to do some foliage travel.
3. White Mountain National Forest, New Hampshire
Everyone knows the northeast is one of the best September and October vacation destinations if you're looking for fall foliage. The leaf change there is second to none.
Your destionation? Kancamagus Highway. Known by locals as "the Kanc," this scenic route stretches 34 miles from Lincoln to Conway — and in late September and early October, it'll be crowded with drivers taking fall vacations. Seeing as it cuts directly through the White Mountain National Forest, one of the most famous fall foliage zones on the planet, driving the Kanc is just about as good as leaf-peeping gets.
The byway is business-free, so you won't have any distractions from the surrounding beauty. And luckily for you RV travelers, there are six developed campgrounds along the road that do accept RVs and large vehicles. (Hookups and other amenities vary by location; check out this page for full details.)
Staying at either end works, too; check out Lincoln's inventive sips at Seven Birches Winery or treat the kids to a fun afternoon at Story Land, only a few minutes outside of Conway.
Click here to see RVshare rentals near Lincoln, New Hampshire.
4. Denver, Colorado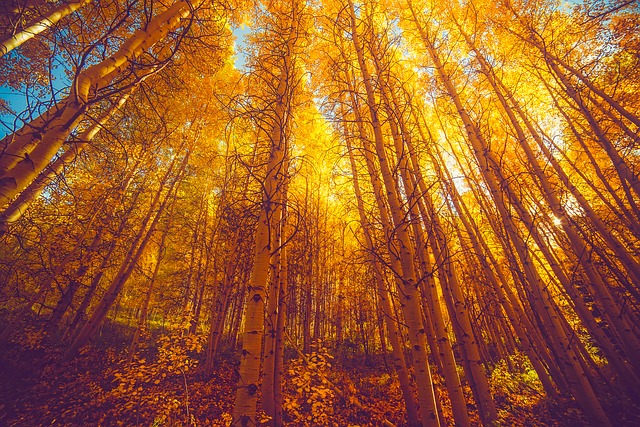 Denver is rumored to have more sunny days per year than many areas of Florida, so if you're looking for a fall destination that combines temperate weather with stunning fall scenery, you can't do much better than the Mile High City.
Plus, you've got lots of time to enjoy the beautiful foliage changes in Denver — according to Denver.org, the city "has one of the longest periods of fall colors of any city in the country."
"That's because there are five different climate zones within a two-hour drive of downtown Denver," the site goes on. "Pick your elevation and you can find yourself at the height of fall colors from mid-September to mid-November."
Best Places for Fall Travel
Some of the best fall vacations in the US might not be what you think.
5. Your Favorite National Park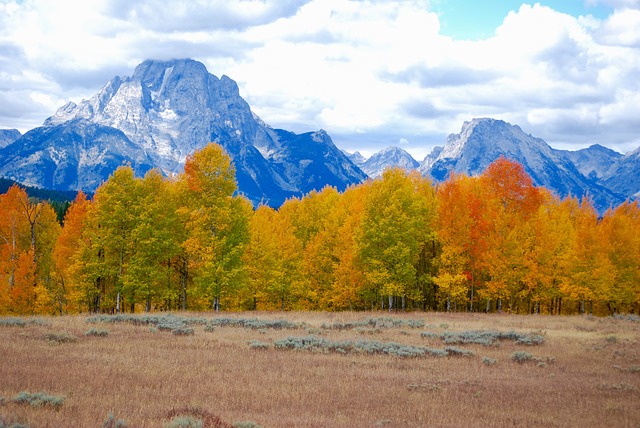 Think about it. The summer crowds are gone, the weather is still temperate, and you'll even get to see whichever park you choose all decked out in fall splendor.
Really, visiting the National Parks in fall is a total travel life hack. Whether you go for Yellowstone, Yosemite, Glacier, or any of the others (there are almost 60 to choose from!), you're sure to have just as great a time as you would have had over the summer… if not better.
Just be sure to check the weather and campground openings before you hit the road. Some National Parks have seasonal closures in anticipation of foul weather… but even many northerly climes usually don't see snow until well into October!
Our fall recommendation would be Acadia National Park. Head there just a little bit later for prime leaf-peeping: its fall foliage peaks around the second or third week of October, making that the perfect time for fall vacations to the area.
But before you go, we have a few more fall ideas to share!
Celebrate the Season with Fall Festivals
Summer break may be over, but that doesn't mean the kids can't get a long weekend away from school once in a while. And if you're looking for fun fall family vacations, there's nothing better than a good, old-fashioned harvest festival.
From cranberries to pumpkins and everything in between, autumn is a time to celebrate the earth's bounty — and there's no better way than to partake in the goodness in person! It doesn't get any fresher than right off the vine — and when you try some, we bet you'll be bidding a fond farewell to summer in no time.
Even if you're not much for fresh produce, there are plenty of other celebrations to enjoy during the fall season and plan your fall vacations around. Stargazers gather on Maine's stunning coast for the annual Acadia Night Sky Festival in September, and Idahoans preserve their shepherding history each October during the Trailing of the Sheep. (We'll point out some more fall festival destinations below, and have also written about some other options on the RVshare blog in the past — check out this post to see even more fun autumn celebrations to attend!)
Romantic Autumn Getaways
There's something about layering up in cozy sweaters and tromping around in big piles of leaves that makes everything feel just a little bit more romantic. Plus, with the kids back in school, mom and dad can finally find some time for themselves.
Whether you venture into some top-of-the-line fall foliage, hit a fall festival celebration, or even take a beach vacation to escape the rapidly-cooling weather at home, there's plenty of romance to be made during your fall vacations. (After all, you'd better start cuddling now: winter is coming!)
From Halloween to Thanksgiving: Holidays on the Road
Traveling during fall holidays can be a fun way to mix up your regular traditions, and to explore new ways to celebrate the season. If you're after spooky ghost stories rooted in real-life history, ancient towns like Saint Augustine, Florida and Santa Fe, New Mexico might top your Halloween travel list. Or you might venture to pop-cultural creep zones, like Estes Park — home of the famous Stanley Hotel, which inspired Stephen King's "The Shining." (It's also the gateway town for Rocky Mountain National Park, so you can't go wrong even if you're not hugely into hauntings.)
November travelers can take advantage of their RV's kitchen facilities to host a fabulous Thanksgiving meal on the road. Yes, it's possible even if you plan to have a lot of guests — here's our guide to motorhome-based entertaining! You might also just enjoy the ability to travel to a distant relative's neck of the woods without worrying about couch-crashing or shelling out for expensive hotel rooms. In our experience, nothing makes a family gathering better than just a little bit of added privacy… so long as you don't pull a Cousin Eddie and dump your holding tanks into the street sewer in front of your loved one's home. 
Lastly, here are a few more location worthy of a shoutout:
Breckenridge, Colorado
If you are checking out Denver for the foliage you are going to want to add this little mountain town to your list.
For one thing, the town's Oktoberfest actually hits the streets in early September… but you'll soon be having so much fun, the apparent misnomer won't bother you.
Just a few days later, the Breckenridge Wine Classic brings a touch of elegance (and deliciousness) to the city. Good timing, too; with the weather cooling and the days shortening, there's no better time to find your go-to Cab or Merlot for winter.
Click here to see RVshare rentals near Breckenridge, Colorado.
Salem, Massachusetts + Saint Augustine, Florida
Two spooky destionations for October for all you ghost hunters.
Salem is a classic for a reason. The site of the famous witch trials (and all the witchy activities that led up to them), there's no better spot for the steadfast soul looking for some nail-chewing October holidays.
Click here to see RVshare rentals near Salem, Massachusetts.
Its name might not have the same spine-chilling power as Salem's, but given that St. Augustine is the oldest city in the country, it probably should. From the Old Jail to the Castillo de San Marcos, many of St. Augustine's buildings have been featured on a variety of ghost-hunting programs. (The verdict: they are, indeed, very haunted.)
Click here to see RVshare rentals near St. Augustine, Florida.
So, where will you travel this fall? Which must-see fall destinations did we miss? Let us know! We're always on the lookout for more beautiful, colorful destinations.