Travel Inspiration
June 6th, 2018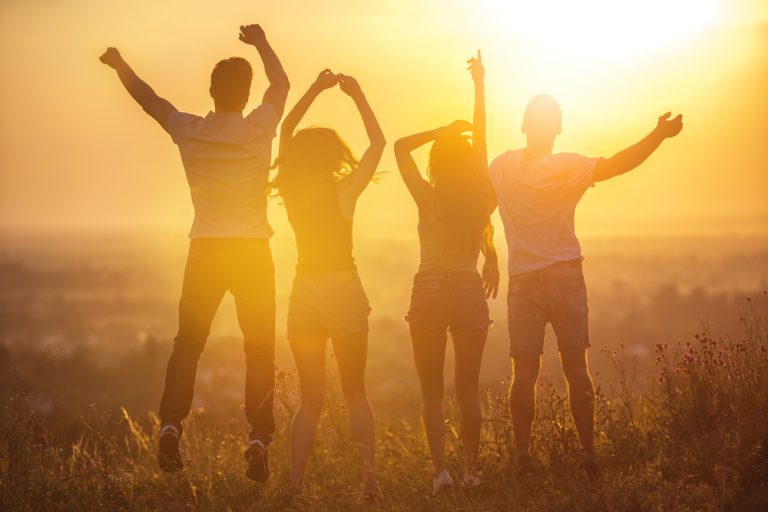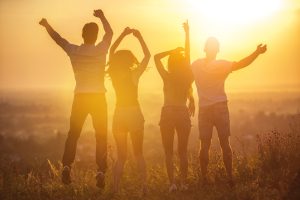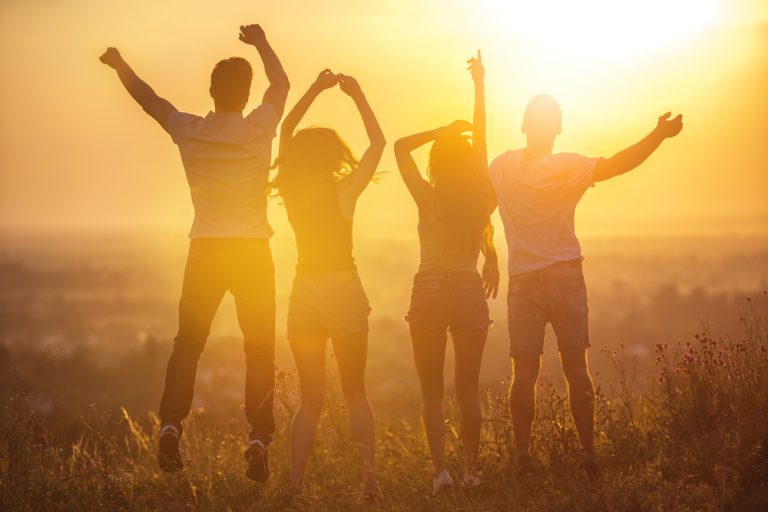 It may have been a long, hard winter, but summer's here — or it will be, officially, on June 21st — which means the time is right… for RVing! (And dancing in the street, too, if that's your style.)
Planning an epic summer vacation is one of the most exciting parts of the RV life. But no matter how many travel guidebooks and road maps you have at your disposal, it can be an overwhelming project. Let's face it; everything looks more lovely in the summer weather. How are you supposed to decide where to go?
Not to fear. Ruminating on the best places to go in the summer is one of our favorite pastimes here at RVshare. So we put together this dreamy post of places we can't wait to visit this year. It should definitely help get your travel ideas flowing!
Summer Road Trip
If you've never taken your yearly summer road trip in an RV rental, get ready to have your travel lifestyle changed forever. RVing makes seeing the country so much easier and more convenient — after all, what other mode of transportation lets you actually bring along the kitchen sink?
To make the most of your summer getaway this year, check out Passport America. It's a discount camping club that'll get you 50% off your campsite accommodation fees at almost 1900 campgrounds across the country, including locations in Mexico and Canada. And we're talking full-hookup sites in campgrounds filled with plush amenities — an incredible value for less than $50 per year! Click here to learn more and sign up today.
Best Summer Vacation Spots
Here are some of the best summer travel destinations we know of.
Alaska
If Alaska's on your RV travel bucket list, the summer is the right time to do it. In fact, it may not even be possible to traverse the Alaska Highway through the Yukon if you wait too late in the year.
For best results, we suggest you leave well ahead of the official start of summer; April may still be cold and damp, but May will give you plenty of time to enjoy the long hours of sunshine in the state itself. It's definitely not a cheap summer vacation… but an Alaskan sojourn is sure to be 100% unforgettable.
Click here to find RVshare rentals in Seattle for the drive up — or click here to find RVshare rentals in Alaska if you'd rather fly in and set up camp once you get there!
Any of the National Parks
Honestly, we could just fill this whole list with all the beautiful national parks our country has to offer, but that would basically be cheating. You can't go wrong at any of these destinations — which is exactly why they're so popular!
That said, it's important to make reservations ahead of time if you want to get a campsite inside the park proper. You could also consider checking out privately-owned, developed campgrounds nearby if you find everything's sold out… or try out boondocking on some of the surrounding publicly-owned BLM land.
Stringing together a few of the national parks is one of the most classic summer road trip ideas, especially if you're traveling with kids. Get them even more amped up on the great outdoors by participating in the Junior Ranger Program's fun and educational activities, or purchasing a National Parks Passport for them to fill with stamps. And don't forget a National Park guidebook to help you organize your journey!
Click here to find RVshare rentals near the Grand Canyon.
The Florida Keys
Nothing says summer quite like the Florida Keys — although to be fair, it's pretty summery down there year-round.
If you can't quite make the whole long drive down to Key West, that's understandable. After all, Florida itself takes about seven hours to get through, depending on where you cross the border, and then the keys go on for another couple hours' drive themselves!
Maybe that's why Cedar Key, which hangs off the west coast about a hundred miles north of Tampa, is such a popular RV destination. Not only is it relatively easy to get to (and close to lots of other fun central Florida outdoorsiness, like snorkeling in springs and floating down rivers), but it's also unbelievably scenic in its own right.
Click here to find RVshare rentals in the central Florida area.
Summer Vacation Bucket List
Some of the best summer vacations are right around the corner!
The Outer Banks (North Carolina)
Think all the best coastlines in the country are south of Georgia? Think again.
Although it may be chilly and gray in the winter, summertime brings out the stunning beauty of North Carolina's beaches — and since they're on barrier islands, you actually get not one, but two waterfront views. Don't forget to tour one of the area's many lighthouses while you're there!
Click here to find RVshare rentals near the Outer Banks.
The Pacific Coast Highway
There's a reason Big Sur has been memorialized in poems, books, and songs for more than a century. With crashing ocean waves on one side of your rig and majestic, imposing redwoods on the other, you'll quickly understand exactly why so many people believe this part of the country is pure magic.
If you decide to venture further inland during your California vacation, check out the Jellystone Camp-Resort in Tower Park, just a few miles west of San Francisco. It's central to some of the best wine tourism in the country, and it's also got a ton of kid-friendly activities available right there on park property. In fact, no matter where you're headed this summer, it's worth looking to see if there's a Jellystone nearby — they're consistently some of our favorite family-friendly, all-inclusive camping experiences!
Click here to find RVshare rentals along the central coast of California.
Summer Events
Still need help deciding where to head this summer?
You might consider organizing your trip around one of the many fun summer events that takes place each year. For example, head to Tennessee to check out Bonnaroo, or if you're looking for an early fall destination, consider Burning Man.
There are plenty of other events to bring your camper to, both during the summer and all year long. Check out our post on can't-miss camping events and festivals here.
Happy summer, ya'll — enjoy it!
This post may contain affiliate links.