Travel Inspiration
Last updated on January 6th, 2023. Originally published on May 28th, 2018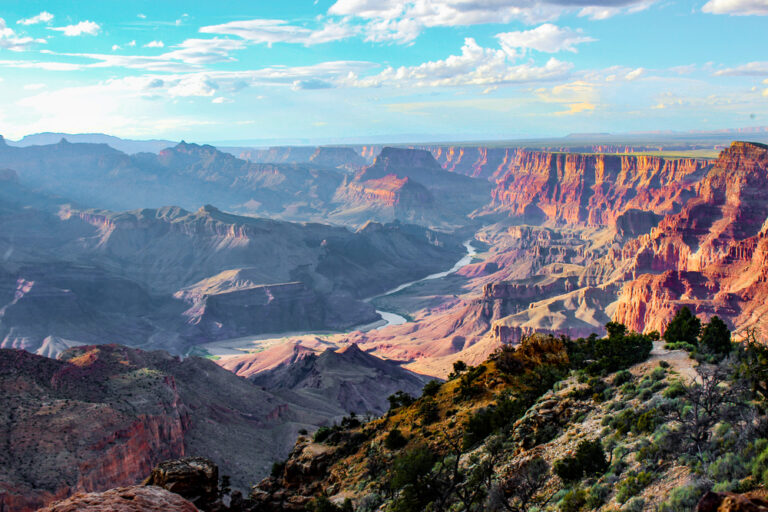 It happens to the best of us.
You may have been dreaming of an epic US national park camping trip since Christmas, or even last summer. You've got your road maps, a guidebook to the parks themselves, and even a National Parks passport just waiting to be filled up with all those stamps.
But then you get busy with life: working every day, taking the kids to school, figuring out dinner, and finding time along the way to sleep once in a while. Then you check the calendar one day and it's already May, or even June, and you've yet to make any concrete arrangements. Everyone knows the parks book up months in advance, with no hope of last-minute arrangements… so it looks like you're going to have to wait yet another year.
Not so fast, campers! We're here to tell you that you don't have to give up on your national park camping extravaganza or wait through yet another winter. In many cases, last-minute campsites actually are available… and if not, we've got some other ideas to help you out.
Last Minute RV Camping
When it comes to RV camping in the summertime, it's not just the national parks that fill up fast. What with the ample sunshine, lengthy days, and the kids being off school for weeks on end, summer is pretty much the perfect time to take a luxurious RV camping trip — which is why so many RV parks are so crowded in June, July, and August.
But you might be surprised to find that last-minute campsites are available in even some of the most attractive destinations. Whether simply left over after everyone made their destinations or the result of a cancellation, it's worth checking out each national park's reservation webpage to see if there might be a site available during your target travel dates.
National Parks with RV Camping
Making camping reservations at the national parks is quite simple — if reservations are available. In certain instances, the campgrounds are operated on a first-come, first-served basis, which means you'll have to arrive with your fingers crossed and gamble on whether or not a campsite will be available.
But if you want to try to book last-minute camping, just head to the national park's website and check out the various campgrounds they have listed. (Usually, this information is under the "Plan Your Visit" tab.) If any of the sites are reservable, there will be a link to an online system and also a phone number for you to call to make your arrangements.
For an example, here's a link to Yellowstone's campground page, which lists all the different campgrounds as well as their nightly fees, opening dates, and elevations, among other details. You can see that the Park Service updates the site with which first-come, first-served campgrounds have filled and have spaces, and also have easy links for you to make reservations at those campgrounds where the option is available.
National Park Camping Rules
Now, if you do check the reservations page and find there's nothing available for the foreseeable future — and all the first-come, first-served areas are full — don't despair. There are other ways around the problem!
For instance, instead of booking dedicated national park camping sites, you could also look into the rules about boondocking, or dispersed camping, either within the national park proper or its surrounding areas.
Now, since the Park Service does rely on campground fees to help fill the coffers it uses on park maintenance, many parks that offer paid campsites do not allow boondocking, or dispersed camping without hookups, within the park boundaries. Plus, even careful campers can end up impacting the delicate ecosystems the parks preserve when they park their RVs on the landscape.
However, this rule varies depending on which park you're attending, and some campers have found last-minute accommodations simply by boondocking — if not within the actual park, then in BLM-owned public lands in the general vicinity. In fact, some of the best national park RV camping is boondocking… you can find incredibly beautiful spots completely devoid of noisy neighbors and other human influence. Just make sure you always check with the park service or BLM officials before setting up camp; there are sometimes specific rules you'll need to abide by, such as campfire limitations, to help protect the wildlife and flora. Plus, you don't want to find yourself facing down an angry knock at the door early in the morning!
National Park RV Camping Near Me
So. You've double-checked the park you want to visit, called the BLM to see what public lands are available in the area, and still: no dice.
Well, you can still check out privately owned, developed RV parks and camping sites in the national park's area.
Private campgrounds are a lot different from parking in the wilderness, that's for sure… but there is something nice about having all those cushy amenities. For instance, if you're facing a rainy day stuck inside, it can be a relief to let the kids go hang out in the game room for a while, and there's nothing better than a long soak in the pool or hot tub after a strenuous day of hiking. (Just don't forget your sunscreen and beach towel!)
Since they're such popular destinations, most of the national parks have a variety of different RV parks nearby to choose from — though you'll still need to check ahead to make sure that camping reservations are available. Keep in mind, too, that some of these campgrounds can be quite expensive, thanks both to their proximity to the parks and all those amenities we were talking about… although there is a great way to get around this expense, too!
You've probably heard us mention it before, but there's an amazing discount camping club called Passport America that gets you 50% off your campsite accommodation fees at all participating campgrounds. With almost 1900 of them spread across the country, you're bound to find a few convenient to your national park destination, which means you get the best of both worlds: resort-style camping at public-lands prices! Plus, the membership costs less than $50 for a full year, which means it'll easily pay for itself the very first time you use it.
See, campers? Anything is possible — so get out there and enjoy our one-of-a-kind national parks system!
This post may contain affiliate links.