Travel Inspiration
Last updated on December 19th, 2022. Originally published on February 11th, 2018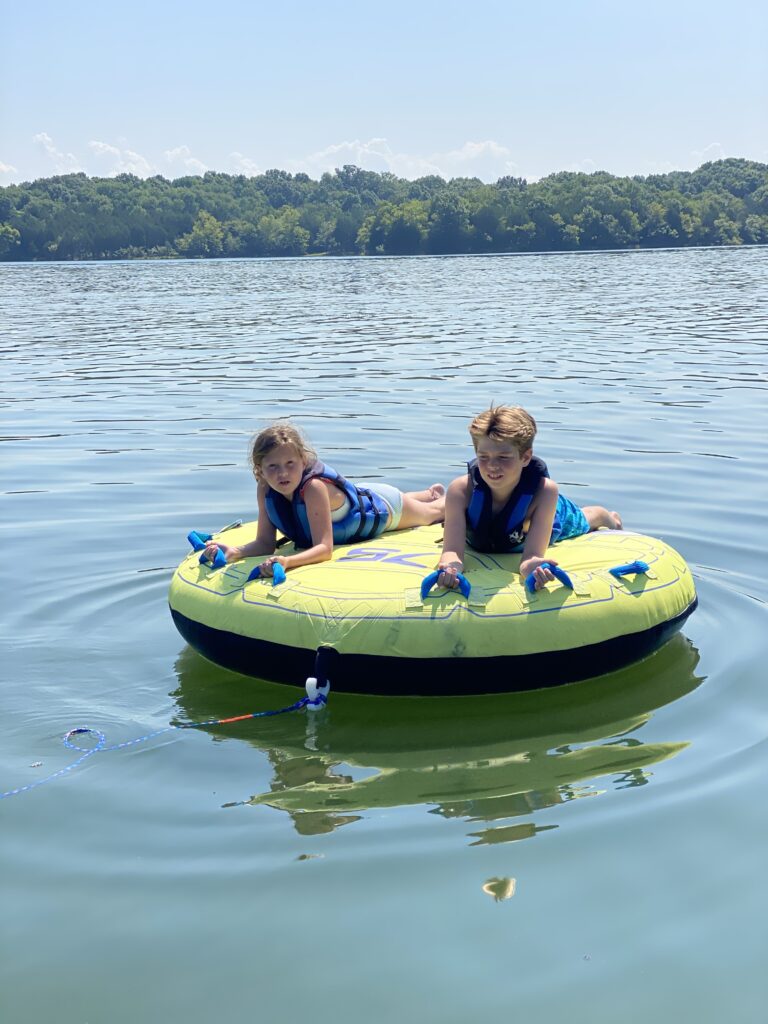 Planning to get your kicks on Route 66 this summer, or maybe to take a southern cross via I-10?
No matter which of our wild and wonderful transnational highways you plan to utilize (psst, don't forget your maps!), a cross-country sojourn is one of the very best road trip ideas out there, and a great way to spend your summer. From experiencing the diverse culture of America's major cities to exploring the beautiful landscapes enshrined in its National Parks, there's enough wonder to last you and your family a lifetime.
Of course, part of what makes summertime the right time for such an epic journey is the fact that the kids are out of school — and therefore free to come along for the ride. And make no mistake about it, seeing the country from the comfort of a camper is more than just an exciting break from school . It can be an incredible (non-boring!) educational opportunity for your kids, too… no classroom necessary.
Checklist for Cross Country Road Trip
To help maximize your family's once-in-a-lifetime summer road trip adventure, we put together this post, filled with kid-friendly destinations and activities that'll keep them entertained, engaged, and smiling.
No matter how big your family or how old (or young) its many members, here are some cross country road trip essentials to make your vacation even better.
Cross Country Road Trip Hacks
Obviously, we here at RVshare think a motorhome or travel trailer is the best cross country road trip vehicle out there. It combines all the freedom of the open road with the comforts and conveniences of home. Plus, it can be a lot more affordable than weeks of hotel stays!
If you're planning on taking an extended cross country road trip on a budget, you'll definitely want to sign up for a Passport America membership. There are lots of discount clubs for RVers out there, but Passport America is the only one that gets you 50% off your campsite accommodation fees every single time you camp at a participating campground — and with almost 1900 locations spread across the country, you're sure to find them all along your itinerary. A one-year membership costs less than $50, which means it'll likely pay for itself in the first couple of days of your road trip. It's hard to argue with a deal like that!
Cross Country Road Trip: RVing Across America
Ready to load up the rig and hit the road already? Here are some of the best cross country road trip activities for campers of all ages.
1. Get outdoorsy
Even though traveling by RV is, at least in part, about creature comforts, take advantage of your proximity to the outdoors whenever you can.
Maybe for mom and dad that just means cooking over an open fire or relaxing under your awning in a folding camp chair — but for the kids, you might also consider bringing a tent and sleeping bags. That way, they can experience a night under the stars even if you and your partner stay snuggled up inside. (The privacy is a nice bonus, too!)
2. Take a hike (or kayak trip, or horseback ride, or…)
The best way to get your kids excited about the great outdoors is to show them how much fun it can be to explore it! Whether you strap on your hiking shoes, paddle along in a kayak, or decide to take a trail ride and let the horse do the work, fun outdoor activities are a relaxing and lovely way to bring joy and even some exercise into your summer vacation.
Cross Country Road Trip Stops
Which are the best cross country road trip routes? Well, that part's up to you and your atlas — but here are some cool things to see that you don't want to miss.
3. Explore our nation's stunning National Parks
You're likely already planning to incorporate at least one or two of America's dozens of National Parks into your itinerary. After all, we set aside these special places for a reason — they're utterly breathtaking.
But along with being some of the best places to see on a cross country road trip, National Parks also offer a host of interactive, educational opportunities for youngsters, which can help them learn to appreciate our world's natural splendor even more.
For example, young campers can participate in the National Park Service's Junior Ranger Program, which invites them to "explore, learn, and protect!" all they can in our public lands. They'll participate in fun activities at each park and share their findings with a grown-up park ranger.
You can also pick up a National Parks Passport, which is not only a great way to record and remember your journey, but also offers fun insider tips for many favorite National Park visits. It's a great investment and keepsake for campers of all ages!
4. Introduce your kids to new cuisines and cultures
Jambalaya and beignets in New Orleans, fresh maple syrup in Vermont — and obviously, all the barbecue you can eat while you're in Austin. Eating your way across the country is more than just a fun way to feed your family; the perfect avenue to introduce your kids to all the diversity and literal spice our wide nation of immigrants has to offer.
You can also scope out local cultural activities and goings-on to round out your experience. For example, the midwest is well-known for its late-summer Sweet Corn Festival, which combines delicious, nutritious eats with a lesson on economics, farming, and sustainability. Your family will get to learn first hand where their food comes from and exactly how rewarding hard work can be.
5. Don't skip museums
Psst… not all museums are boring! In fact, some museums have the potential to be the highlight of your trip!
Whether it's a kid-friendly science museum (like Albuquerque's bilingual ¡Explora!, which features an interactive "experiment bar" that puts scientific discovery directly into your kids' hands) or a weird and wacky collection of artifacts (like any of the Ripley's Believe it or Not! locations across the country), bringing your kids to museums can help encourage their sense of wonder and awe. And it never hurts to have a daytime activity option with the comfort of climate control, especially in July or August!
This post may contain affiliate links.