National Parks
Last updated on August 21st, 2023. Originally published on December 14th, 2020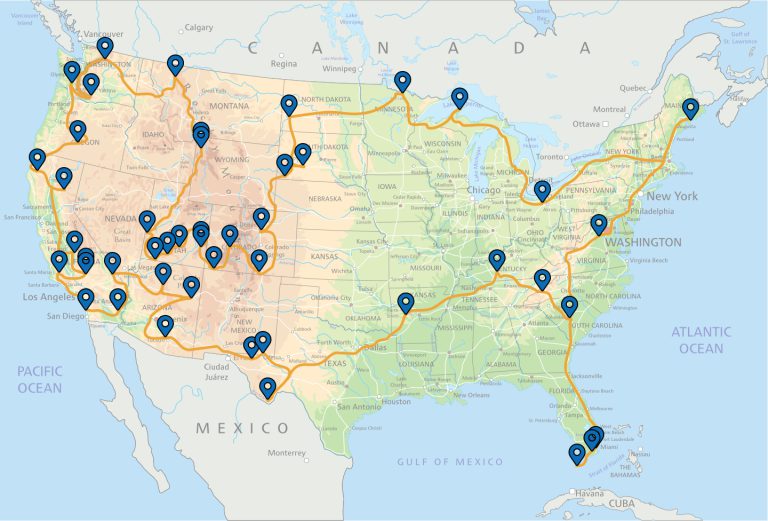 In honor of the National Park Service's 100th year of managing the country's system of amazing national parks – sometimes called "America's Best Idea" – Randy Olson came up with the ultimate national parks road trip. Randy studies computer science and engineering and optimizes road trips on his blog for fun. So it only makes sense that he set up a road trip to see every park in the contiguous 48 states.
There are, as of 2022, 63 national parks in the United States and its territories. There are also 423 national park sites. For the purposes of this trip, we only looked at national parks, but there are enough national monuments, national historic parks, national sea-and-lakeshores, and other nationally designated places that you could probably spend several years trying to visit them all. Who knows? By the time you finish, there could be even more!
When Randy designed his trip, there were only 47 national parks in the contiguous U.S. Since then, a few more have been added, which we highlight at the end, along with the parks that are not on the mainland but are certainly worth a visit.
The optimal driving route to see some of the most popular US national parks, mapped
The route is designed as a loop, so you can pick it up from anywhere along the way and still be able to get to all the parks. It's also predicted to take about two months "traveling at a breakneck pace." But that's really no way to see some of the most spectacular scenery in the world. To properly see the parks, there are many of them you may want to take days, or even a week, to explore and appreciate. You could easily take half a year to drive this road trip, making leisurely stops at the national parks and at other interesting towns and attractions along the way.
How many national parks are in the lower 48?
There are now 51 national parks in the lower 48 states, plus 12 national parks in Alaska, Hawaii, and other U.S. territories.
As you're planning your ultimate national parks road trip, you'll want to consider how much time you want to spend at each of those 51 national parks. Sure, you could pull into each and spend a few minutes oohing and ahhing and then get on the road to the next one so you can cross them all off your bucket list. But to truly experience the environment and majesty of places like Yosemite, the Grand Canyon, or Acadia, you're going to want to plan on several days in many of these places. Others like Capitol Reef and Shenandoah can be appreciated as you drive through them and perhaps make shorter stops on your way to other destinations.
Here is a list of how to visit the national parks on our map, in order:
Grand Canyon National Park, Arizona
Petrified Forest National Park, Arizona
Saguaro National Park, Arizona
Guadalupe Mountains National Park, Texas
Carlsbad Caverns National Park, New Mexico
Big Bend National Park, Texas
Hot Springs National Park, Arkansas
Mammoth Cave National Park, Kentucky
Great Smoky Mountains National Park, Tennessee
Everglades National Park, Florida
Dry Tortugas National Park, Florida
Biscayne National Park, Florida
Congaree National Park, South Carolina
Shenandoah National Park, Virginia
Acadia National Park, Maine
Cuyahoga Valley National Park, Ohio
Isle Royale National Park, Michigan
Voyageurs National Park, Minnesota
Theodore Roosevelt National Park, North Dakota
Badlands National Park, South Dakota
Wind Cave National Park, South Dakota
Rocky Mountain National Park, Colorado
Great Sand Dunes National Park and Preserve, Colorado
Black Canyon of the Gunnison National Park, Colorado
Mesa Verde National Park, Colorado
Canyonlands National Park, Utah
Arches National Park, Utah
Capitol Reef National Park, Utah
Bryce Canyon National Park, Utah
Zion National Park, Utah
Great Basin National Park, Nevada
Grand Teton National Park, Wyoming
Yellowstone National Park, Wyoming
Glacier National Park, Montana
North Cascades National Park, Washington
Mount Rainier National Park, Washington
Olympic National Park, Washington
Crater Lake National Park, Oregon
Redwood National and State Parks, California
Lassen Volcanic National Park, California
Yosemite National Park, California
Kings Canyon National Park, California
Sequoia National Park, California
Pinnacles National Park, California
Channel Islands National Park, California
Joshua Tree National Park, California
Death Valley National Park, California
If you want to pick up somewhere along the way, simply find your park on the list, continue from there, then start at the top and keep going until you reach the park where you began. Consult our guide to road trip planning for more tips.
Since this list was created, Indiana Sand Dunes, White Sands, Gateway Arch, and New River Gorge have all been designated national parks. They would be easy to add to your itinerary as you travel through the Midwest, and through New Mexico on your trip.
Make sure to check out our guide to U.S. National Parks for ideas on what to do and see at each of the parks, and to give you an idea of how long to plan at each park. Here are a few parks where you may want to stop for several more days while on your trip: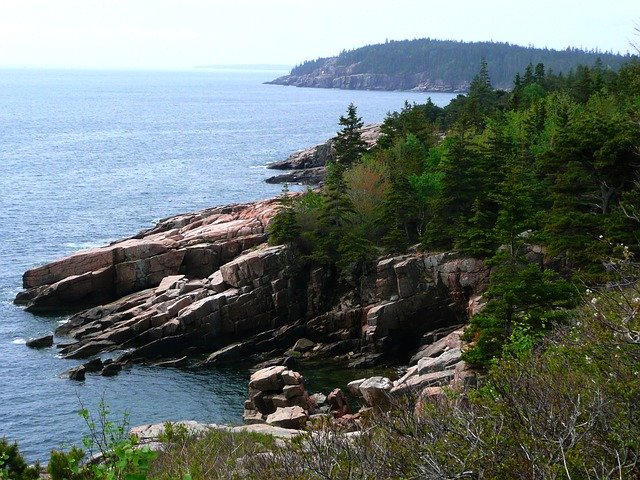 Acadia National Park in Main is home to Cadillac Mountain, the tallest mountain along the Atlantic coast of the U.S. The park has 158 miles of hiking trails, and you'll want some time to explore Acadia's rugged coast and to admire the beauty of this easternmost national park. You may also want to spend some time in the nearby villages…and you'll definitely want to make room for a lobster roll or two!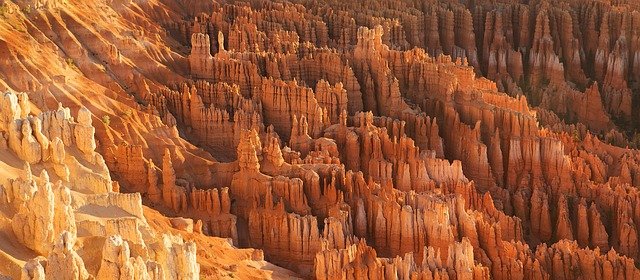 Bryce Canyon National Park's strange-looking hoodoos can be admired from a viewing area at the top, but if you're able to, it's worth it to spend a day hiking down and among the hoodoos so you can see them up close. The park's visitor center has lots more information on the formations, and there are several other hikes to waterfalls and other beautiful areas of the park.
Carlsbad is not a simple vista where you can pull over at an outlook, admire the view, and move on. To truly experience Carlsbad Caverns, you'll want to tour the underground caves and see stalactites and other limestone formations far under the earth.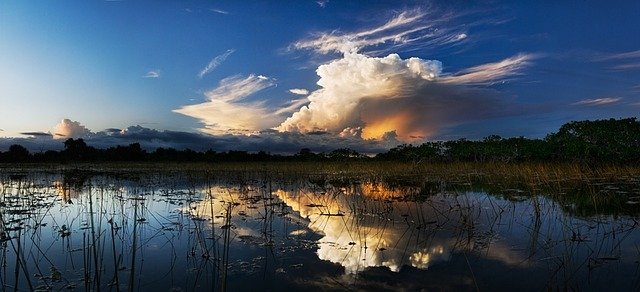 The Everglades are so unlike almost anywhere else in the country, and the drive to get there is out-of-the-way enough that you'll definitely want to spend some time there when you arrive! The park is home to a wide range of animals – many of them endangered – like manatees, crocodiles, and Florida panthers. Taking the time for an airboat tour is also worth it because it's an experience you can't get most places.
Rather than having one main focal point, like the Grand Canyon, Glacier National Park covers over one million acres of land in Montana and Canada, including more than 130 lakes and 734 miles of trails. A drive through the park is the best way to experience the majesty of the mountains, but you'll want time to stop and admire the lakes and perhaps take some time to kayak, hike, or take a boat tour in one of the larger lakes.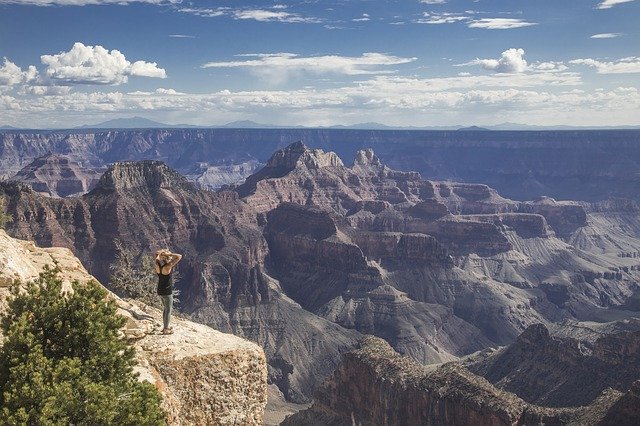 The Grand Canyon, as we mentioned above, does have one main focal point – a canyon. However, there are so many vantages from which to see the canyon that each one holds something new, and you could spend a full day, or several, driving to each of the visitor centers and observation points and learning more about the area. If you want to hike to the bottom of the canyon and back, you'll definitely want to plan a few days at the park.
You could visit Hot Springs just to look at the panoramic view of the area and learn a little about its history, but if you truly want to experience the park, set aside some time to indulge and relax in the hot springs themselves.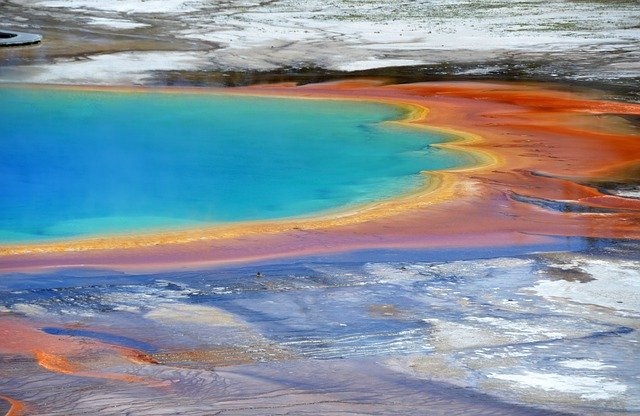 It is possible to drive through Yellowstone, stopping at Old Faithful, and continuing on your way. But to truly experience the park, to explore the geothermal activity, and to learn about the animals who live there including bison and bears and the history of the people who lived there, you'll want to take your time.
There's a lot to explore at Yosemite. You can start with visiting Yosemite Falls and El Capitan along the valley floor, and there are great outlooks for viewing Half Dome. There are also many hikes in Yosemite, to waterfalls and meadows and up Half Dome itself if you're feeling ambitious. You could definitely find enough to do for many days at the park.
What is the newest National Park?
Late 2020, New River Gorge in West Virginia was designated as the newest National Park after being upgraded from National River status. It's located about an hour from Charleston, WV. Contrary to its name, the New River is one of the oldest rivers on the continent. This park is a must-visit for water activities, climbing, and more. The closest neighboring National parks to New River Gorge are Shenandoah National Park in Virginia (2.5 hours), Cuyahoga Valley National Park in Ohio (4.5 hours), and Mammoth Cave National Park in Kentucky (6 hours).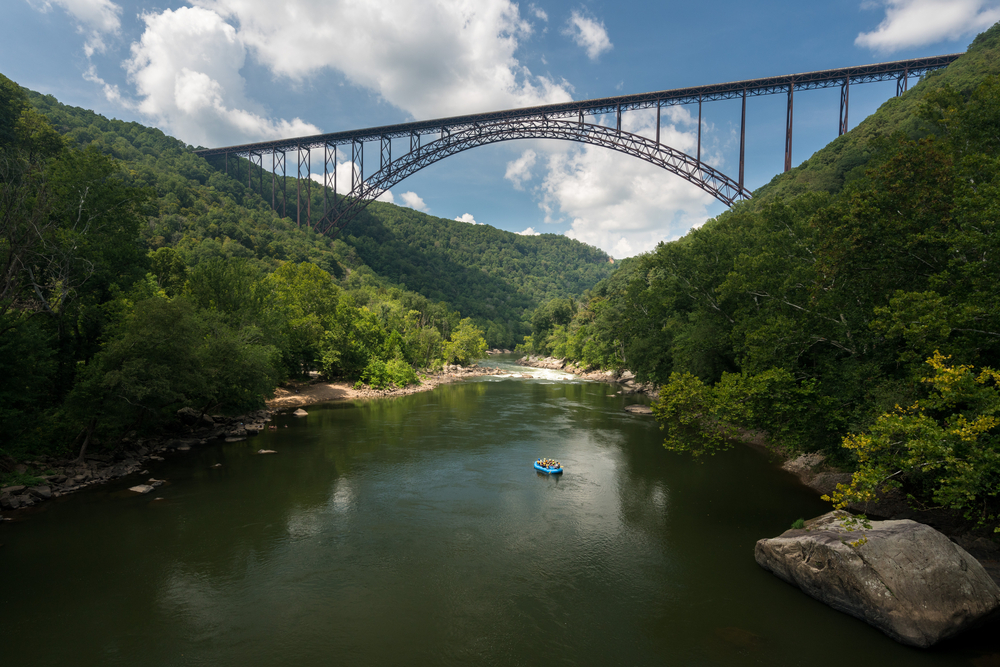 How do you visit all the National Parks?
An RV or travel trailer is the perfect vehicle for a road trip to see all of the national parks in the mainland U.S.! With an RV, you don't have to worry about finding lodging at each park while making separate eating and driving arrangements along the way. Everything you need is right with you! If you want to stay a little longer or stop for the night before you reach your planned destination, all you need to worry about is finding a campsite.
Other National Parks to visit
The following parks are not in the contiguous United States, but they are definitely worth visiting! In fact, because they're not as easy to drive to for most of us, they tend to be less crowded and some include virtually untouched wilderness. A trip to one of these national parks is sure to be the experience of a lifetime.
Alaska
Alaska is home to eight national parks, but only three of them are accessible by road. Those three parks are Denali, Kenai Fjords, and Wrangell-St. Elias. Ironically, the most visited national park in the state is not one of those – it's Glacier Bay, thanks to the cruise ships that stop to allow visits to the park. The eight parks in Alaska are:
Denali National Park
Gates of the Arctic National Park
Glacier Bay National Park
Katmai National Park
Kenai Fjords National Park
Kobuk Valley National Park
Lake Clark National Park
Wrangell-St. Elias National Park

Denali National Park boasts the highest mountain in North America, the Denali peak which tops out at 20,310 feet above sea level. The park itself is 6 million acres of mountains, forest, and glaciers and is larger than the state of New Hampshire. Most visitors head to Denali in the summer, but it is open year-round and many intrepid adventurers do visit in the frigid winter months.
Hawaii
Hawaii boasts two national parks – Haleakala and Hawaii Volcanoes. Haleakala is popular among bikers – you can find many outfitters who will rent bikes, then drive the bikes and riders to the top of the volcano for a spectacular ride down the mountain. If biking isn't your thing, there's is much more to do including hiking and horseback riding in the park.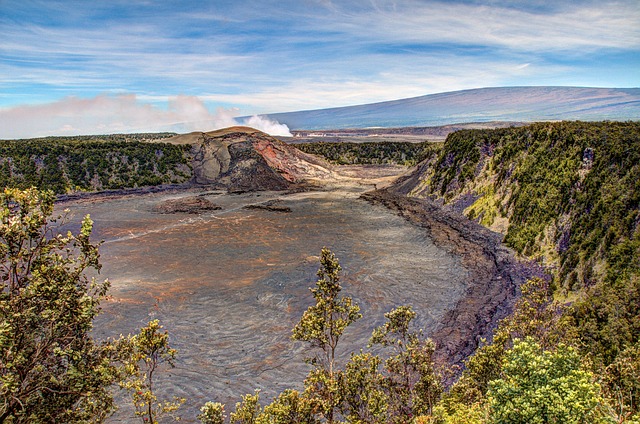 Hawaii Volcanoes National Park is home to an active volcano, and the world was reminded of that in May of 2018 when Kilauea erupted and destroyed more than 700 homes nearby. The park has reopened and a visit to the park is a stark reminder of the force and wild beauty of nature.
U.S. Territories
There are two national parks in U.S. territories as well. Virgin Islands National Park encompasses two-thirds of the island of St. John, and the turquoise waters and tropical flora and fauna make it a natural paradise. The park is home to more than 750 species of plants, as well as birds, fish, coral, and other marine life.
The National Park of American Samoa is another tropical paradise, located in the South Pacific and teeming with wildlife and gorgeous plants. The culture on the island is one of the oldest and richest in all of Polynesia.
If you're traveling to one of the national parks in the contiguous U.S. – or even if you're flying to some of the more remote national parks and want to rent an RV to drive around when you get there – look for the perfect RV to rent for your trip at RVshare. They have a variety of classes and sizes of RVs and trailers to rent. If you are interested in a months-long road trip, many RV owners will also give you a break on the price of your rental.
Looking for more tips for your next RV excursion? Take a look at these helpful articles: