10 Best RV Destinations in the United States
Travel Inspiration
December 16th, 2019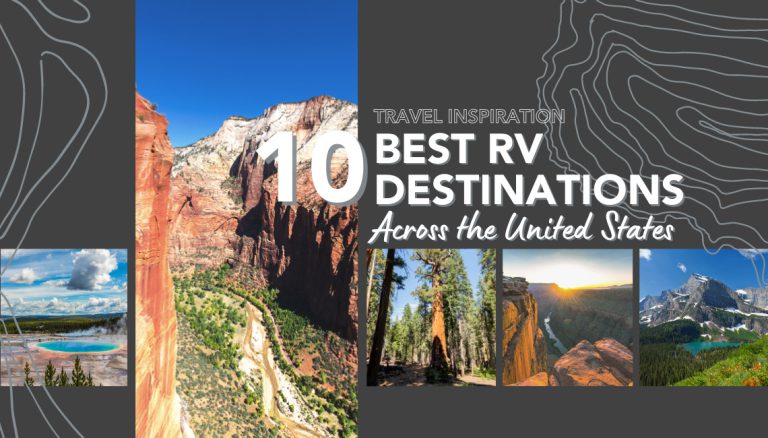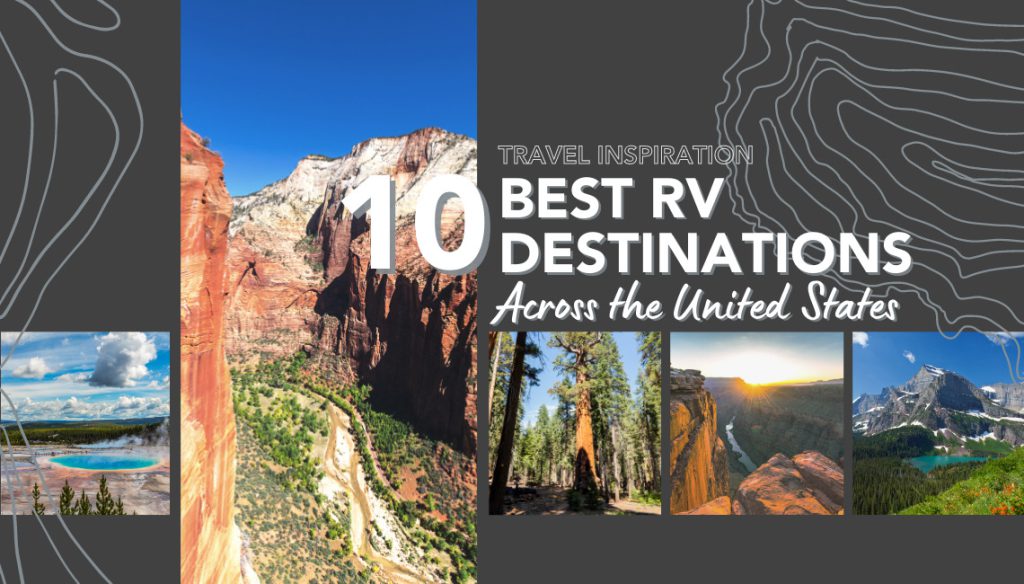 One of the most overwhelming parts of planning an RV getaway is deciding where to go. After all, you have an entire country full of amazing RV destinations to choose from, and picking just one may feel a bit like finding a needle in a haystack.
Lucky for you, we've done a bit of research of our own. We've visited some of the best RV destinations in the country and created a list of the 10 top RV destinations. Visiting any of the amazing places on this list is guaranteed to be an amazing experience!
Must-Visit National Parks
Some of the best places to RV in the US are the incredible national parks. Our country has some seriously amazing landscapes, and many of these landscapes are found preserved in our national parks. We recommend visiting as many of these as possible.
Yellowstone National Park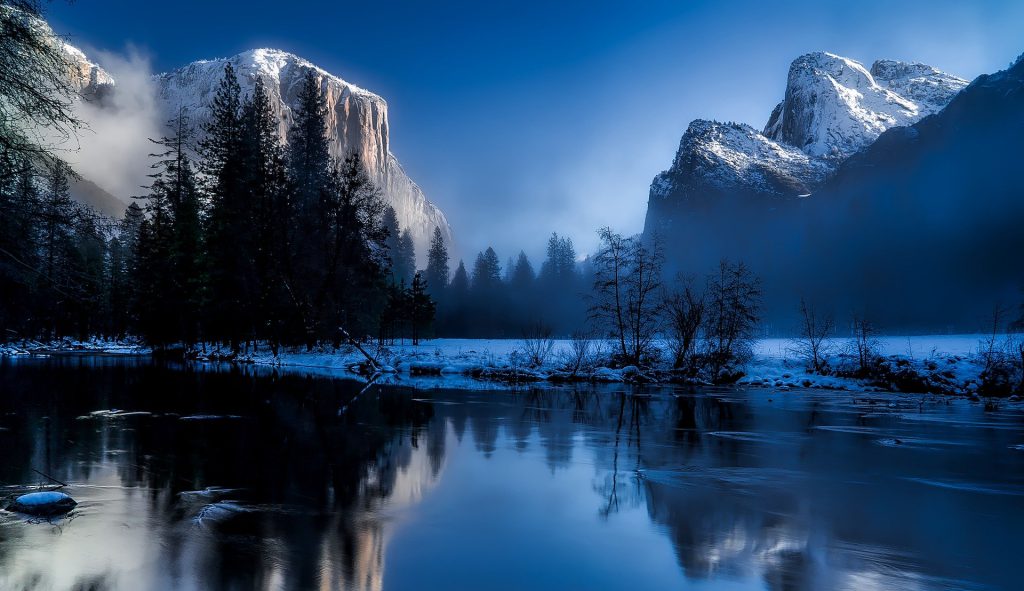 The oldest national park in the country—and one of the most popular RV destinations in the world—Yellowstone National Park is one everyone should see at least once.
This park is unique thanks to a collection of hydrothermal wonders. These hot waters allow life to continue to thrive even under a thick layer of snow in the middle of winter.
The mountainous landscapes and crystal clear waters are absolutely gorgeous as well, and the variety of animals found in the park is amazing.
Zion National Park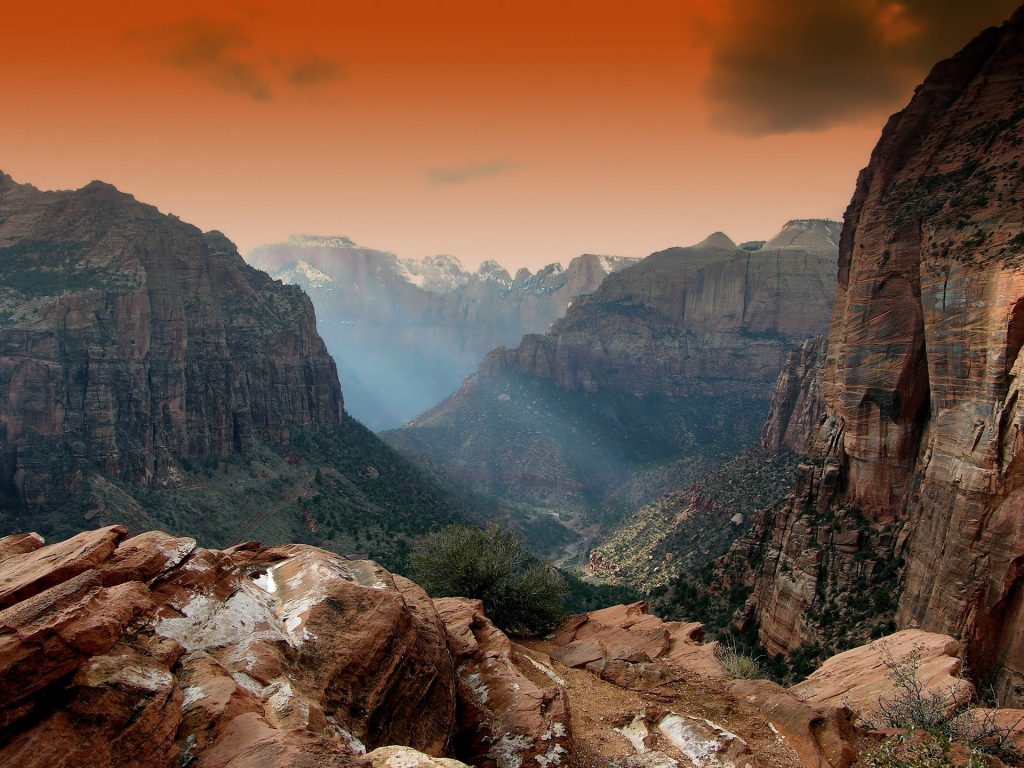 Like Yellowstone, Zion is one of those incredibly popular parks that you need to see once in your lifetime. The pretty cream, pink, and red colors featured throughout the park are lovely, and the enormous sandstone cliffs that tower above remind you just how big nature is.
We highly recommend exploring the slot canyons during your time here. Taking a kayak river trip is a great use of time as well.
Blue Ridge Parkway National Park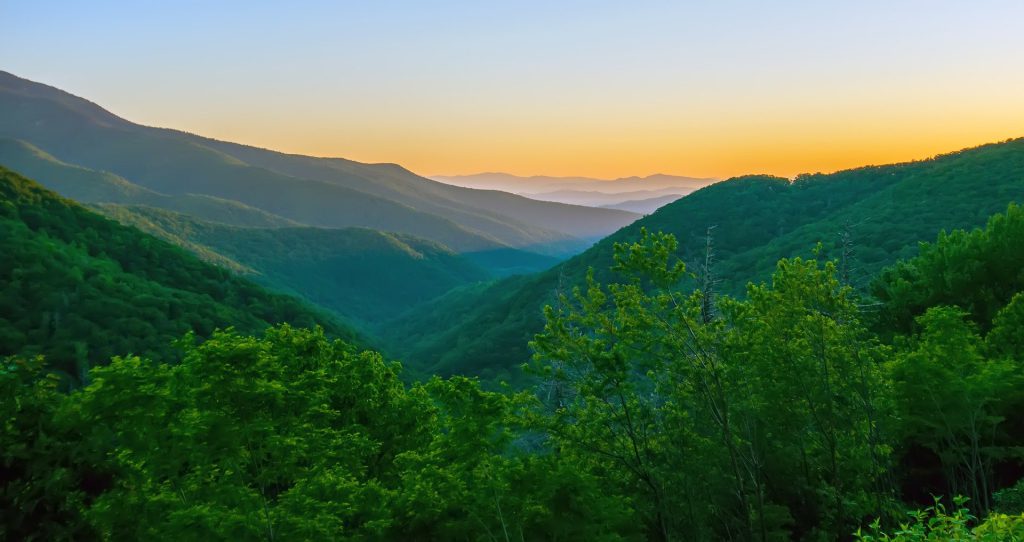 An absolutely gorgeous 469-mile drive between North Carolina and Virginia, the Blue Ridge Parkway is the perfect opportunity to take the road trip of a lifetime.
During your drive you'll get to see a huge array of plants, as well as some gorgeous, sweeping mountain views. Bears and other local animals are often spotted along the parkway, and music festivals and other events happen throughout the year.
Of course, the fact that the parkway has plenty of campgrounds available makes this one of the best places to go in an RV.
Grand Canyon National Park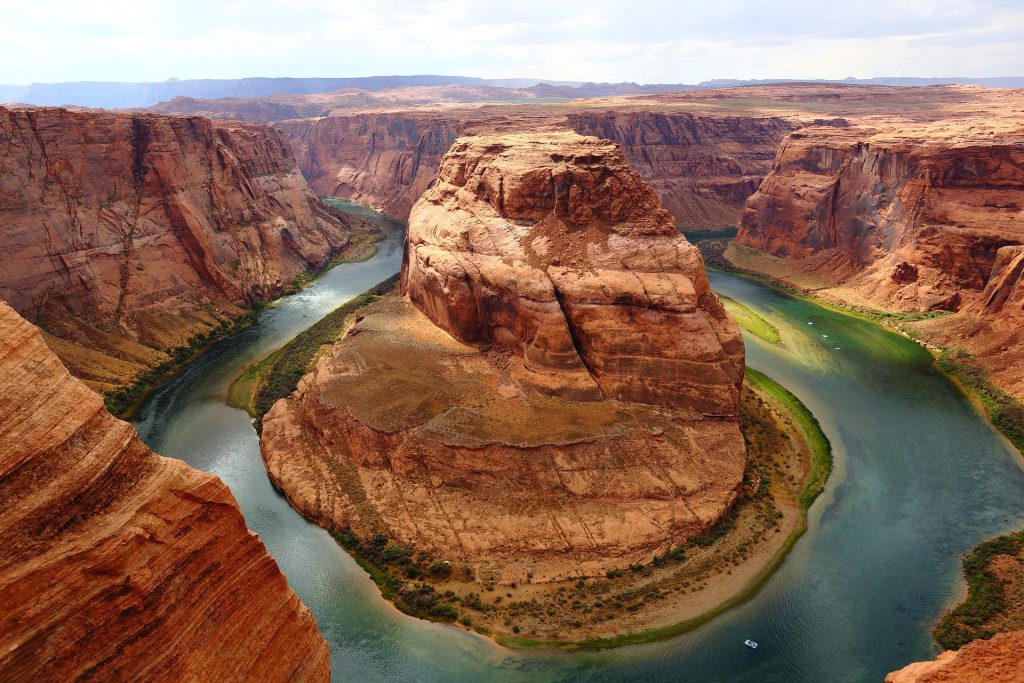 If you've never seen the Grand Canyon, it's high time you did. This national park is easily one of the most breathtaking of them all, and the vastness and beauty of the canyon simply cannot be put into words.
You will want to enjoy at least one hike while checking out the Grand Canyon. We also recommend the ranger-led activities, especially if you have kids in tow.
Sequoia National Park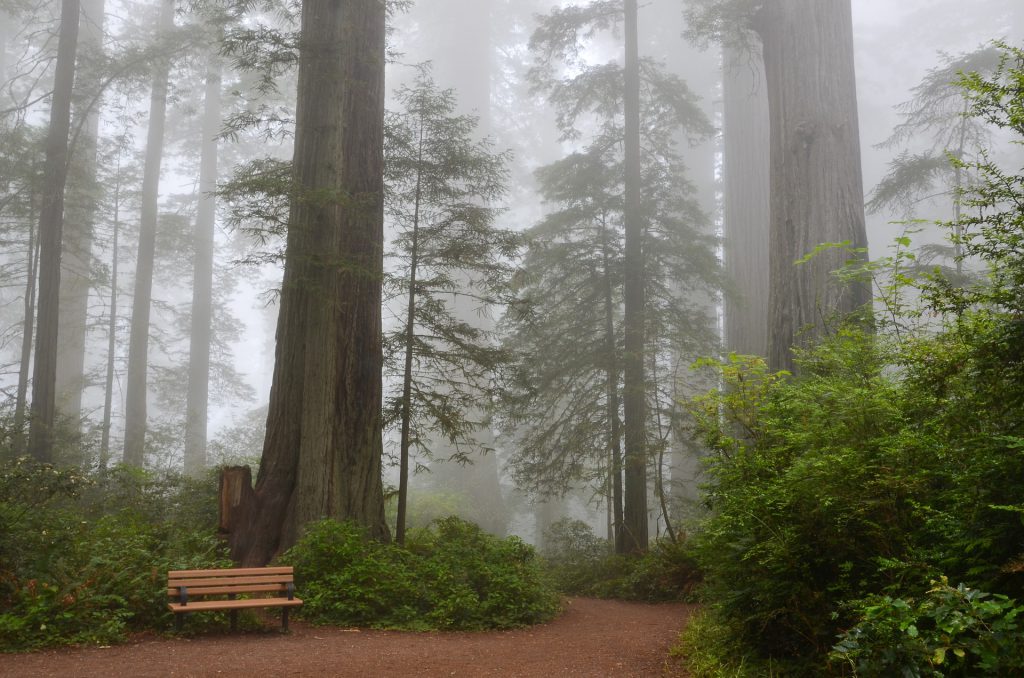 Another one of those breathtaking parks that just can't be described in text is Sequoia National Park. The views here are incredible, and the sequoia trees are mind-blowingly big.
(Imagine a tree that is big enough around to serve as a small cabin, and you'll have a good idea of the size of these giant beauties.)
We especially love that, for a large chunk of the year, there is snow on the top of the mountains in this park, meaning snow play can happen even in the late spring and early fall.
For even more nature fun during your visit to Sequoia National Park, be sure to visit Kings Canyon National Park next door.
Acadia National Park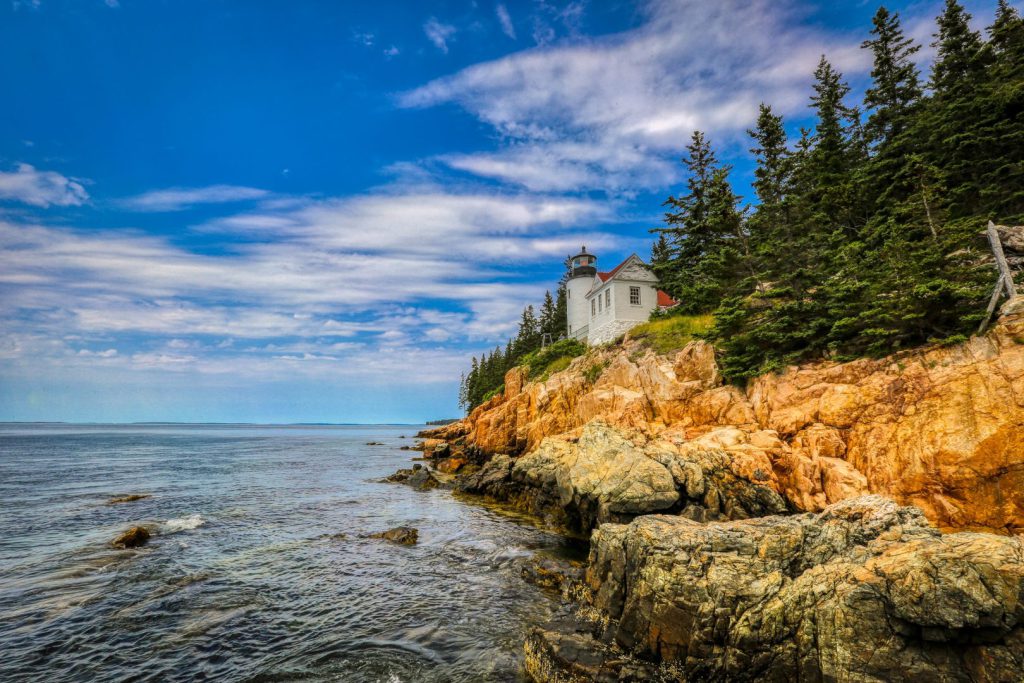 Heading northeast, you'll eventually come to Acadia National Park. This park is sometimes referred to as the Crown Jewel of the North Atlantic Coast. It's also one of the most popular RV destinations out there, and as soon as you see it, you'll understand why.
Acadia NP is home to the highest rocky headlands along the Atlantic coastline of the US, providing guests with some amazing views. Additionally, the park has a number of different habitats, meaning plenty of plants and animals to see.
Of course, the rich heritage of the park (and its surrounding areas) adds another layer of beauty to the place, making it even more intriguing.
Glacier National Park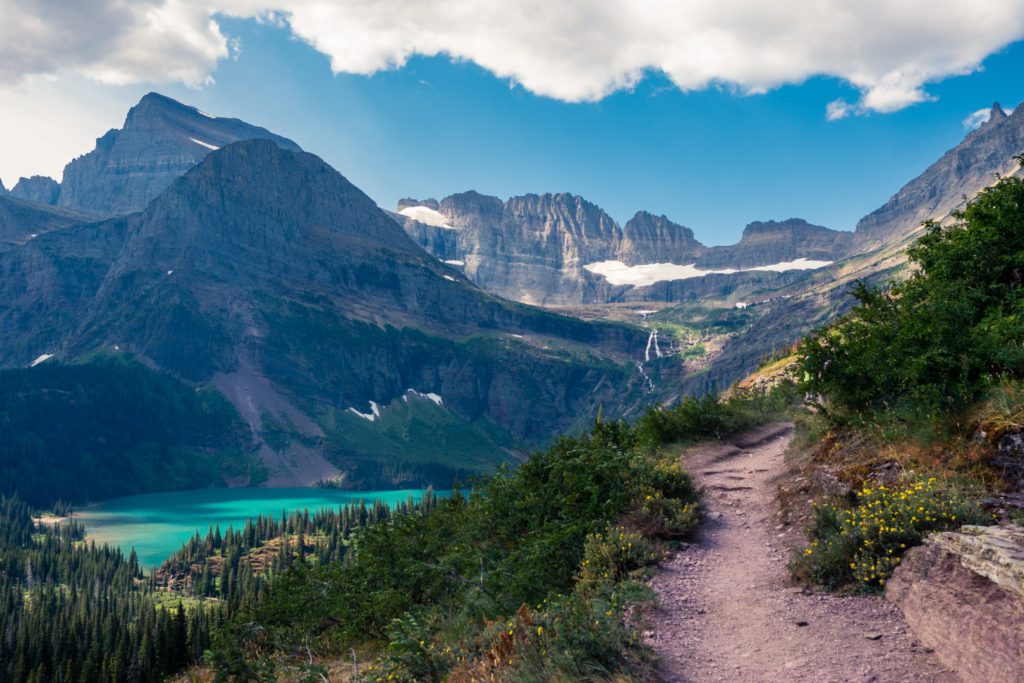 The final national park on our list of the best RV vacation destinations is Glacier National Park. This park is so far north that it's even chilly in the summer months! The mountains in this park are topped with snow year-round, making for some awesome photo opportunities.
We love the pristine waters found throughout Glacier, and completely love the pretty drive down the Going-to-the-Sun road. Of course, the 734 miles of hiking trails are also lovely, and everyone should do a bit of hiking when they visit.
Other Areas You Need to See
While most of the best RV trips in the US are to national parks, there are some other things we recommend checking out as well. Check out the three areas below, all of which we consider some of the best RV vacation spots around.
Williamsburg, VA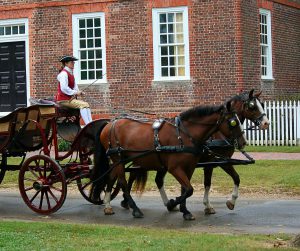 History buffs will adore Williamsburg, VA. This little town is so full of historical sites and attractions that one could easily spend a week here and still not see it all.
The Colonial Williamsburg living history museum is there, as are counterparts like Jamestown Settlement, Historic Jamestowne, the American Revolution Museum at Yorktown, and Yorktown Battlefield. All of them are fascinating, and the abundance of nearby campgrounds makes it easy to stay and spend time at each one.
Moab, UT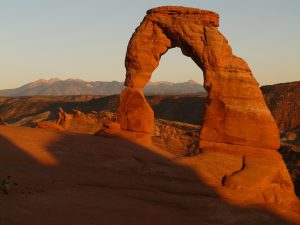 Many people have never even heard of Moab (pronounced moh-ab), Utah. That said, this little town is easily one of the best places to go in an RV.
The area offers numerous boondocking opportunities, and the town is very accommodating to RVers, with businesses going so far as to offer free drinking water and even free dump stations.
As is the case with many of the places we've listed here, the views in Moab are incredible. Additionally, the town is home to the fabulous Arches National Park and is very near Canyonlands National Park. We also really appreciate the many hiking trails, biking opportunities, and rock climbing opportunities right outside of town.
Lastly, the free performances and other artsy events found in town are pretty fabulous as well.
The Florida Keys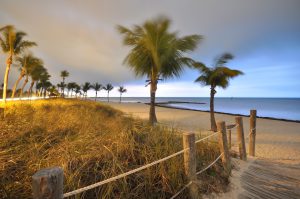 Last but not least, we simply must mention the Florida Keys. The Keys are the place to be during the winter months. This is one of the few places in the country that offer warmth and sunshine year-round, and the tropical beauty of the place certainly doesn't escape us.
The Keys give guests opportunities to snorkel, boat, swim, and kayak. There are also countless attractions in the area, and a few national parks—namely, Everglades National Park, Dry Tortugas National Park, and Biscayne National Park—are all nearby.
You won't have trouble finding a campground you like in the Keys, but you might have trouble getting in (what can we say, it's a popular place), so be sure to make reservations well in advance.
Hopefully this guide helps you decide where to take your next RV adventure. Ready to hit the road? You can find great rental RV options right here. Need help planning? Check out this guide. New to RVing? For some inspiration on road trips for newbie RVers check out these 7 Easy (But Exciting!) Road Trips for the First Time RVer!
Looking for more tips for your next RV excursion? Take a look at these helpful articles: