Travel Inspiration
June 25th, 2020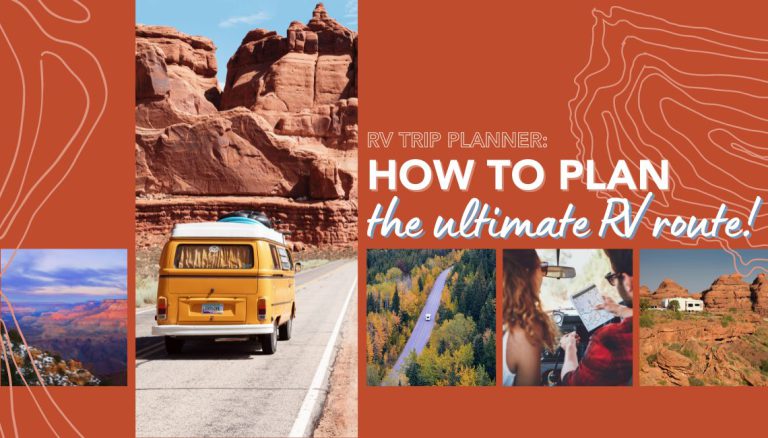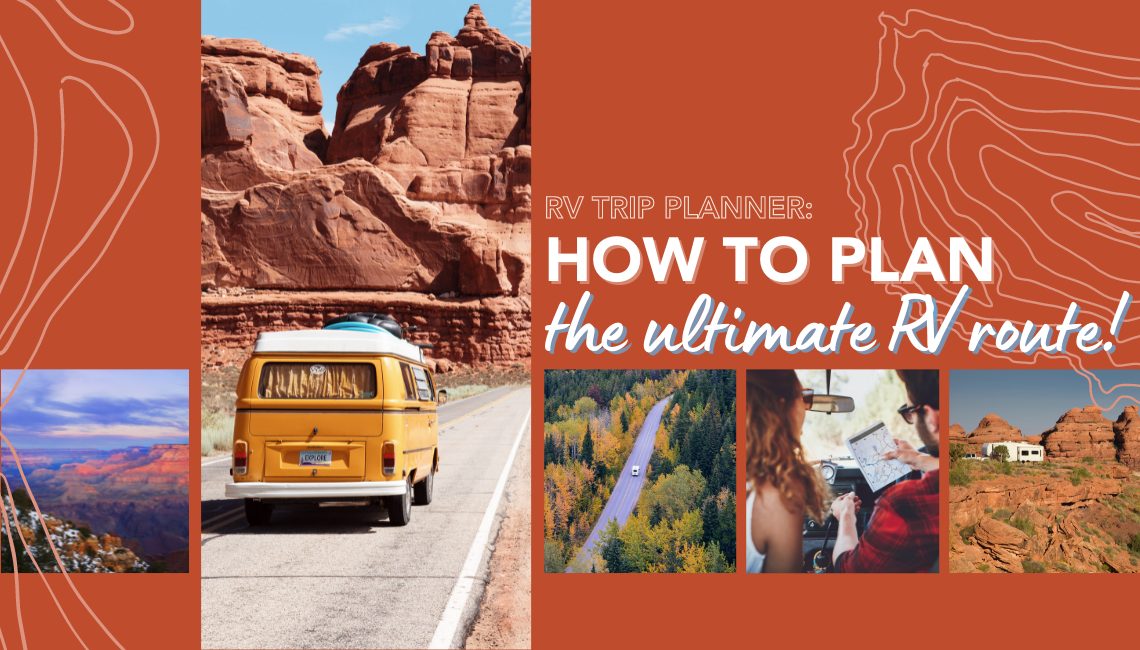 RV Trip Planner
Maybe you're a resolute, Type-A trip planner with color coded agendas and personalized itineraries for everyone in the family. Or maybe the very word planning makes your eyes glaze over in boredom or widen with anxiety.
But at either end of the extreme, one thing's for sure: figuring out how to plan an RV road trip is a bit of an art as well as a science. It just takes one look into your Nat Geo road atlas to feel overwhelmed with how many options you have for your next RV vacation.
Fortunately, being a fantastic RV trip planner doesn't mean you have to go full-on spreadsheet crazy. In fact, one of the things people like most about RVing is the ability to fly (er, ride?) by the seat of your pants to some extent. When you have your house along for the ride,  you can leave a lot open to chance and possibility… and enjoy those unforgettable spontaneous moments that result.
So grab those maps and let's get to it! We're going to show you how to become an effective, yet relaxed, RV route planner — which means you'll have plenty of time to sit back and kick your feet up by the campfire, no matter along the road you light it!
Finding the Best RV Rental
Let's start with the barest basics. To be the best RV road trip planner, you first need access to the best RV — and if you don't already have a rig of your own, that could present a bit of a challenge. After all, even modest motorhomes and travel trailers are serious investments, and you don't want to rush into a purchase just to enjoy a quick getaway.
That's exactly where RVshare excels. Our network of privately-owned rigs, offered by trusted owners, allows you to sample the authentic RV lifestyle in a safe, reliable, and fun way. Our rigs come in every shape, size, and footprint imaginable, and they're often considerably more affordable than the ones you'd find at the big box store rental agencies!
Many RVshare owners also allow pets on board their vehicles, and some even offer delivery and setup. No matter where your trip-planning takes you, renting an RV from RVshare is a convenient, relaxing, affordable way to get there — and we've got rigs for rent in every corner of the U.S. (Check out what's available in your area now!)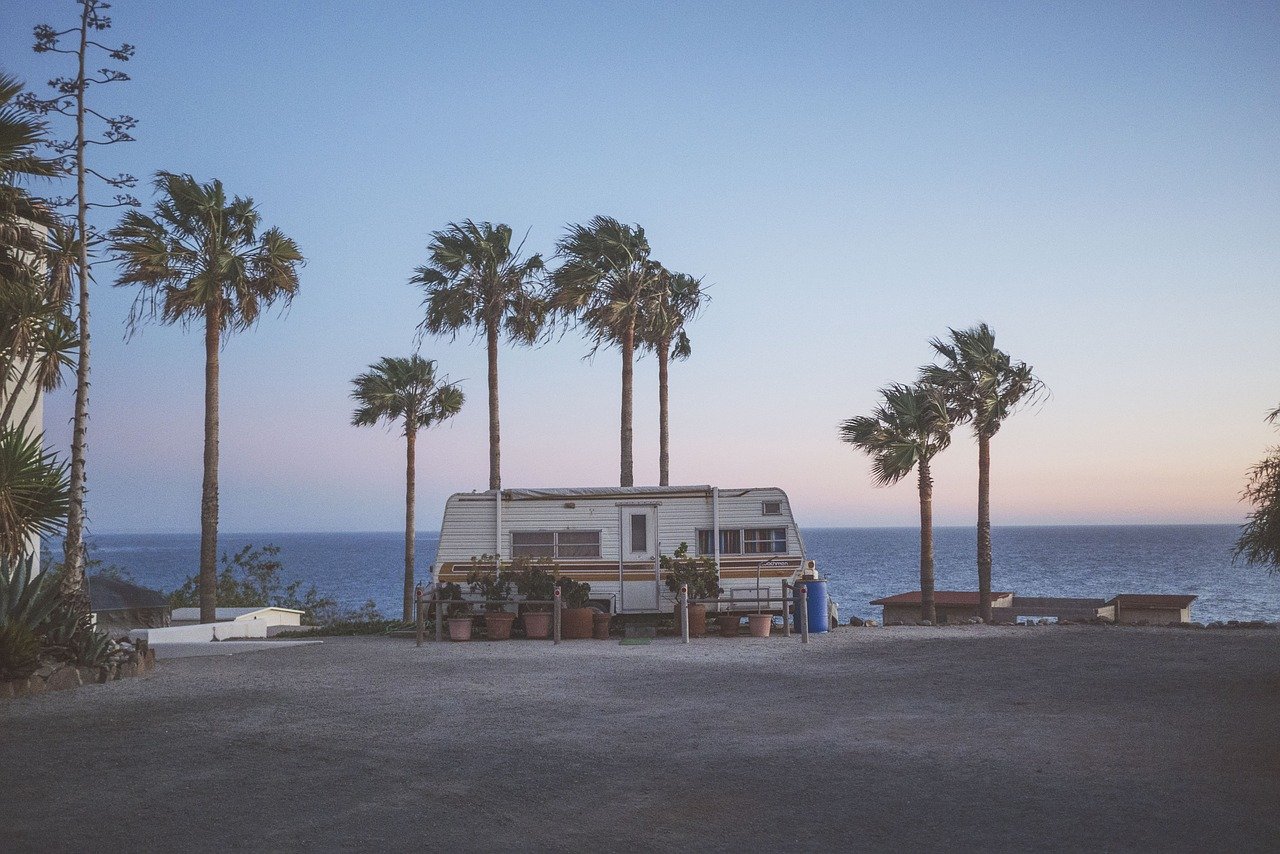 Planning the Ultimate RV Route
One thing's for sure: this great big USA of ours is chock-full of fantastic destinations. And while you might not be able to see everything in an RV, you can see a whole lot.
But that same open-ended potential can make RV trip planning a little difficult, and sometimes even stressful. How on Earth do you pick a spot with so many wonderful options out there? How do you know the destinations you do pick are the best? And what's the best way to get from Point A to Point B, hitting all the most exciting sites and stops along the way?
If you're the designated family RV road trip planner, here are some of the best RV trip planner tips and resources to help you make your next planning session feel more like making your travel dreams come true — and less like a logistical nightmare!
Pick timely events and go from there
Consult your destination bucket list
Consider activities – and the season
Chat with the family
Choose a great campground
Leave lots of wiggle room
Don't be afraid to go one-way
Use tech to your advantage
1.) Pick timely events and go from there
Maybe Burning Man has always been on your bucket list, or you promised hubby you'd finally make it to Bonnaroo this year.
Or maybe you're looking for something a little bit slower paced, like attending an annual fall harvest festival.
Either way, organizing your vacation around a specifically-timed event can help make all the other pieces fall into place effortlessly. After all, you don't have to pick a destination — the event's location is already chosen for you. Same goes for the specific dates. Then, you're free to explore the towns and countrysides along the way at your leisure, depending on how much time you can devote to the trip.
2. Consult your destination bucket list.
Daydreaming of Santa Fe? Got Georgia on your mind? An RV trip is a great way to start checking some of those dreamed up destinations off your bucket list. No matter what part of the country you call home, there's a road that can take you there, so go for it. And be sure to stop at all the neat little towns and roadside attractions along the way!
We've written a ton of posts about great destinations to add to your travel bucket list here on the blog- Here are some of our favorite summer spots and a few for fall, too. You can also check out the following road trip route books, available on Amazon:
3. Consider activities – and the season.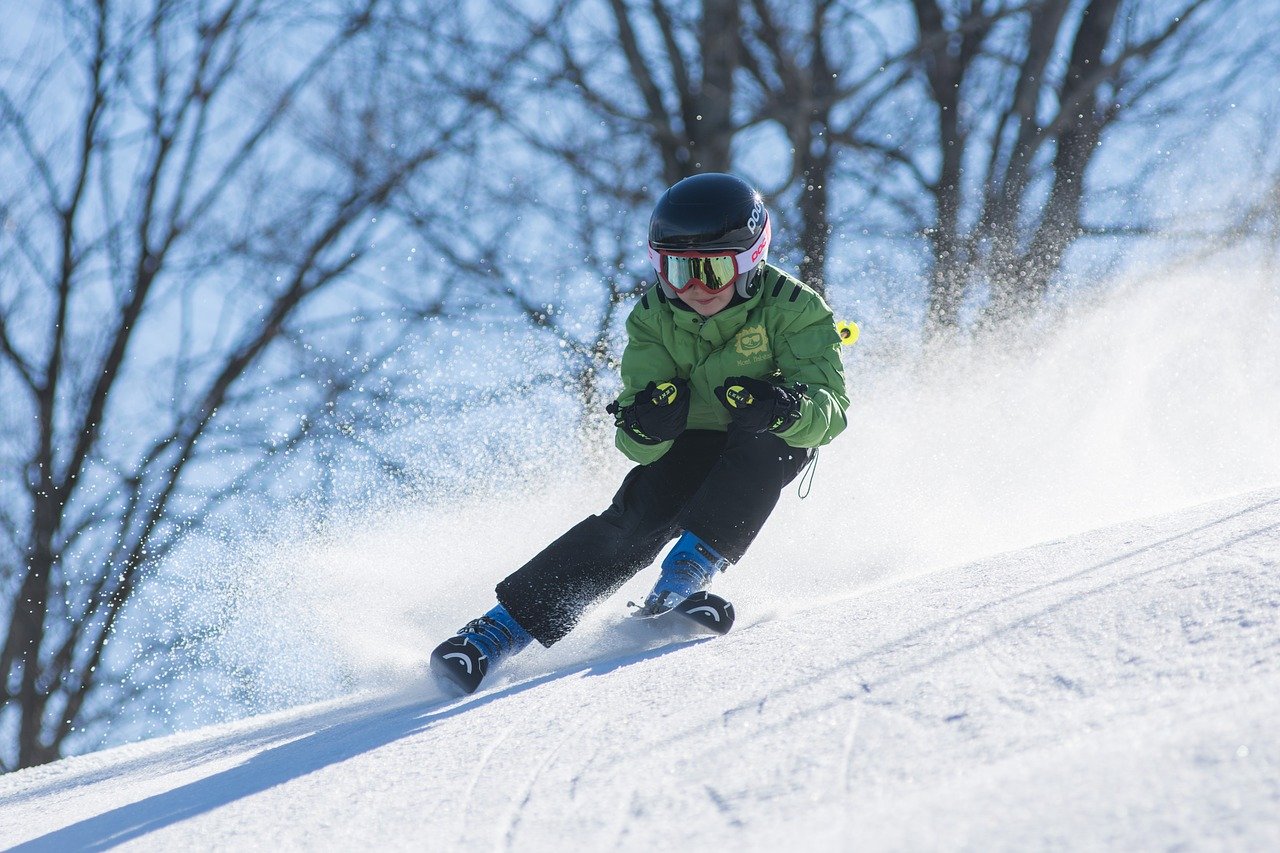 If you don't have a well-populated travel bucket list yet, start by thinking about what kinds of activities you enjoy, and when you might enjoy doing them. For instance, if you've always wanted to try SCUBA diving or surfing, you're probably going to want a beachy location during the spring or summer, whereas ski bunnies will want a location close to the slopes during the winter. Have a more urban adventure in mind? Whether it's museum-hopping, shopping, or kicking back at a lovely little cafe with a good book, there are plenty of cities to choose from, with so much to do anytime of the year.
No matter what activities you're interested in doing, always keep the seasonal weather in mind — traveling to a tropical destination during hurricane season probably won't make for the most ideal trip!
4. Chat with the family.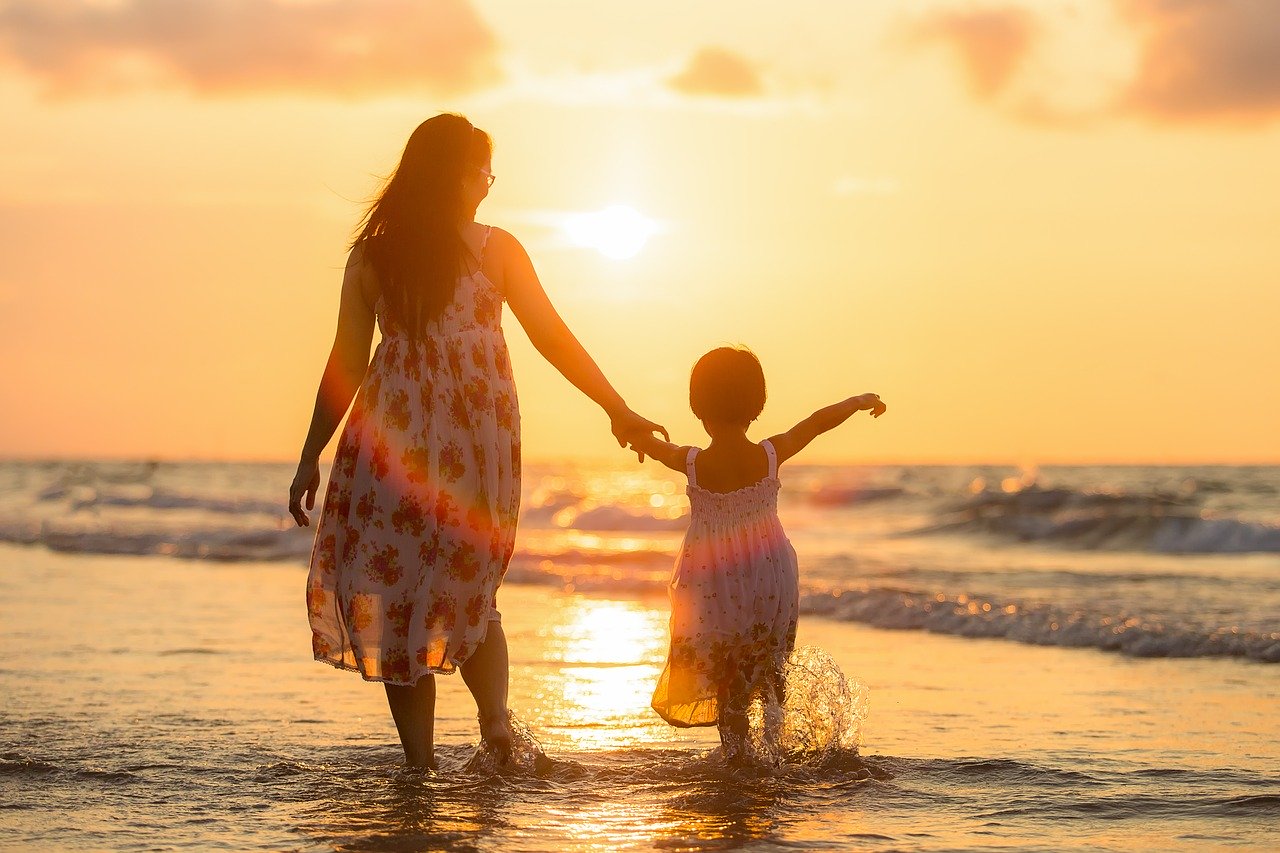 Remember that it's not just you who's taking this road trip. The other members of your camping party probably have things to say about the matter… and they might just have some great ideas.
Letting your kids, significant other, or friends have a hand in the plan is a great way to get them involved and come up with a cohesive itinerary that works for everyone! Ideally, the planning process should be a group effort to ensure everyone gets something out of their vacation — even the little ones 🙂
5. Choose a great campground.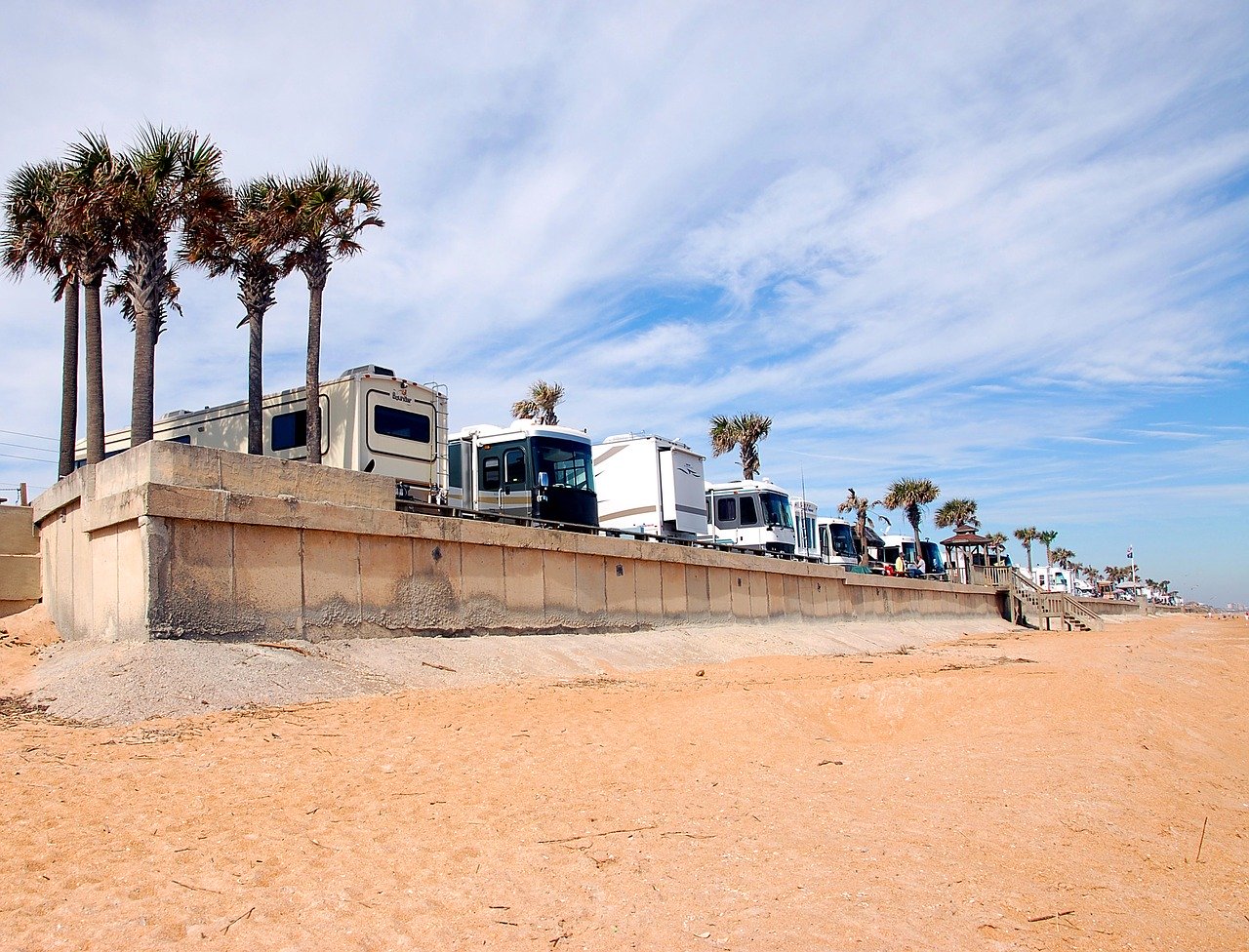 Almost any RV roadtrip can quickly turn into a disaster by choosing a bad campground. It's hard to relax if you don't have access to basic amenities like a water hookup or clean shower, or if your neighbors keep you up all night with noise. Taking the time to look for a campground that fulfills your needs and meets your budget, is key to a successful RV trip. 
And if you're looking for a way to save money while still staying in luxurious, resort-style RV campgrounds with all the amenities, be sure to check out Passport America. It's a network of almost 1900 campgrounds nationwide that provide members with premium sites at a 50% discount — and at less than $50 per year to join, it pays for itself in a jiffy. Click here to get your membership now! 
 Also be sure to check out Freecampsites.net, Hip Camp, Campendium, and Ultimate Campgrounds; some of these also feature RV road trip planner apps to download for your Android or IOS devices. Campground Reviews is a great resource for trusted campground reviews.
6. Leave lots of wiggle room.
Alright, this piece of advice might drive you hardcore planner types a bit batty…but one of the best parts of RVing is having the option to turn down that strange-looking road or decide to stay an extra day (or leave a day early!) at the last minute. If you make all your reservations ahead of time, you won't have as much flexibility to do that — at least not without wasting lots of cash.
That said, during the summer and other busy travel seasons, foregoing reservations can sometimes leave you in a bit of a lurch. If you're planning to travel to a popular destination like a National Park, you'll most likely want to book in advance, as sites fill up quickly during peak times.
It's all about finding a happy medium that keeps you moving, happy, stress-free, and still enjoying lots of roadside serendipity. 
7. Don't be afraid to go one-way.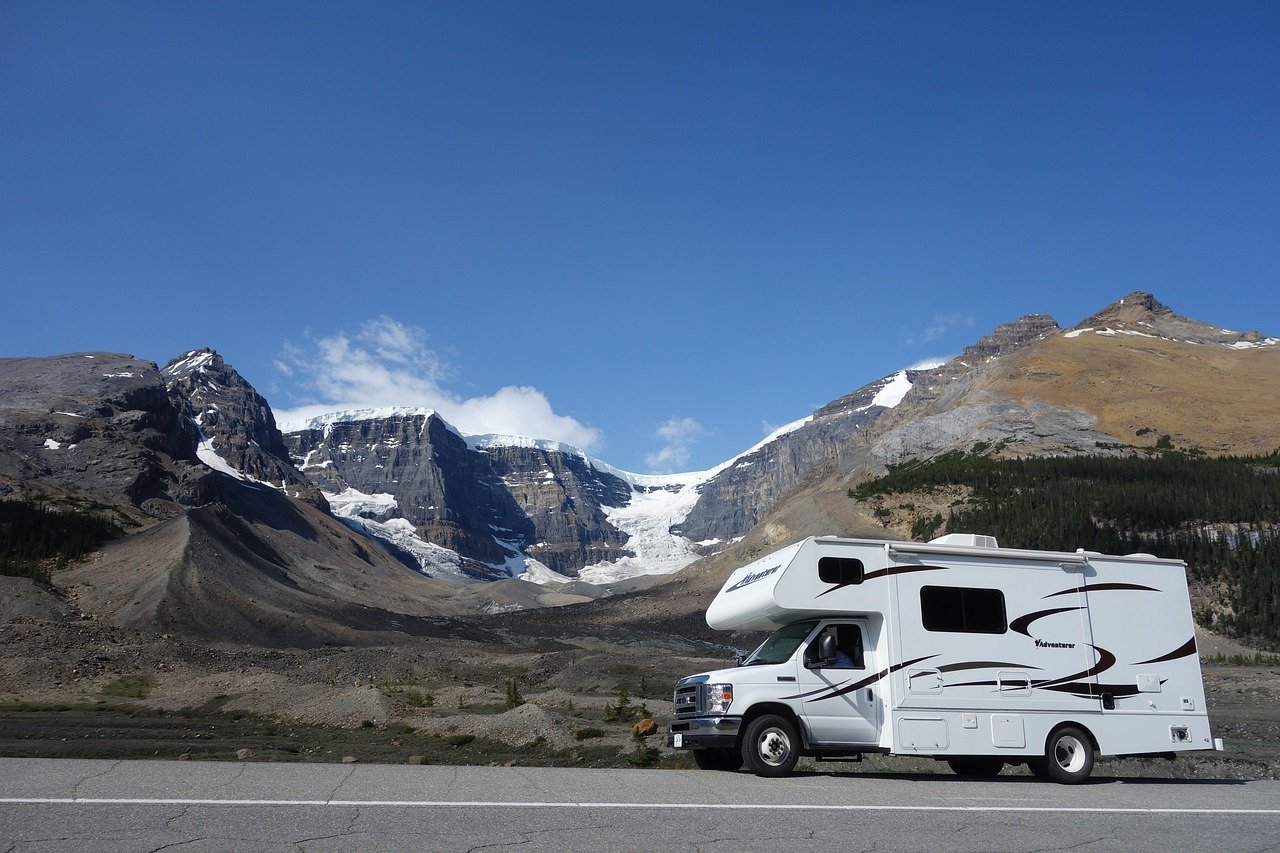 One of the biggest bummers of camper trip planning is realizing that you've created this epic, cross-country adventure…but that you have to budget enough time to turn around and drive right back.
One-way RV rentals make it easy to spend every second of your vacation time enjoying and exploring; you can drop the rig off in a different location and fly back to save time! RVshare now offers one-way rentals, an unprecedented development in the peer-to-peer rental space. Click here to learn more.
8. Use tech to your advantage.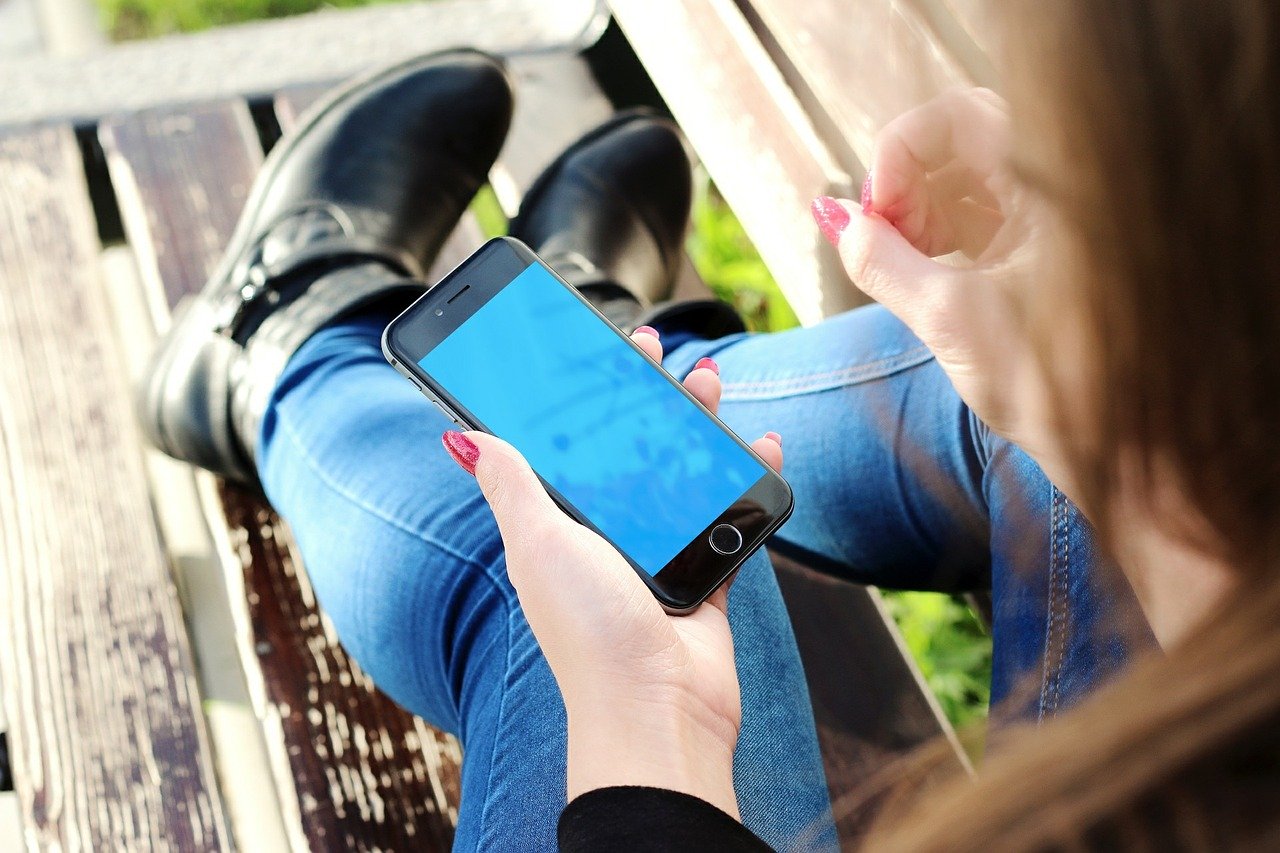 Fortunately, road trip planning doesn't have to mean slaving away over a paper map with a ruler and a notebook… unless, of course, you want to do it analog style. But for the lazier amongst us, there are easier ways to go about it, thanks to apps and programs like Google Maps and TripIt.
Here are some other amazing apps that'll help you plan (and execute) a killer trip in no time!
RV Road Trip Stops
Once you have a better handle on your basic itinerary and route, you can delve into the nitty gritty (or not) to your heart's desire. That said, there are a few resources that can be really helpful for exploring everything an area has to offer, whether you use them at the last minute or weeks in advance.
Want to hit the trails for an epic hike? The AllTrails app provides you with the area's top hiking, biking, and running trails to explore, as well as reviews and photos from other outdoor enthusiasts. Are you a foodie looking for local cuisine? Dine with local hosts right in their own home using Eat With, for a personal and unforgettable experience! Rather check out some local events, museums, or live music? Visit a City has you covered!
RV Road Trip Itinerary Ideas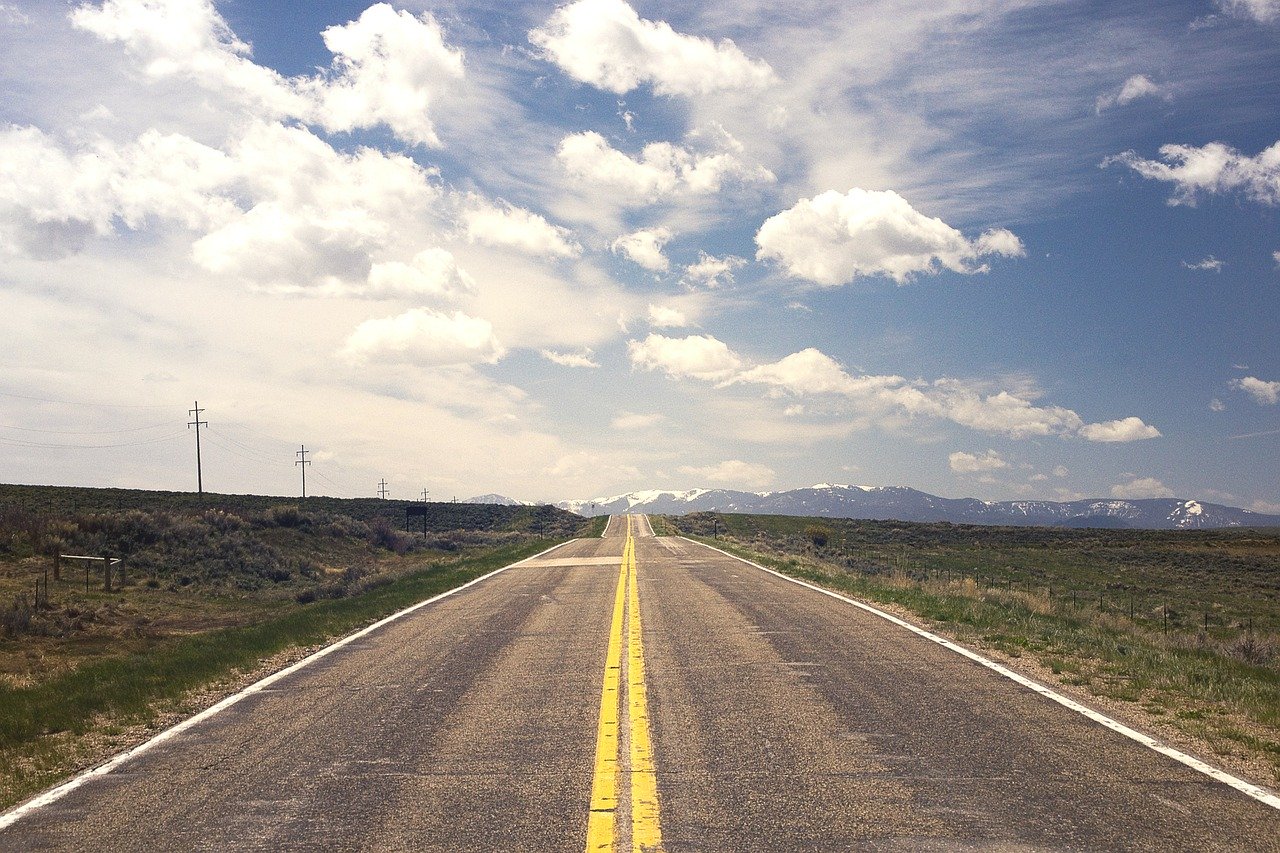 Still strapped for ideas? Here are some really cool road trip itineraries and themed camping options to check out — these could make your motorhome planning project a whole lot simpler!
You could also consider making a trip to explore your home state — after all, there may be some wonderful gems right in your own backyard. For instance, if you call Texas, Florida, or California home, chances are you've barely seen the tip of the iceberg… though even if you live in Rhode Island, we're sure there's something new and wonderful to discover!
Final Thoughts
Whether you're looking to take on an epic cross-country road trip or just travel around your region exploring local campgrounds, being a great trip planner is all about maintaining flexibility and open-mindedness, while putting in just enough effort to get yourself excited and on the road. As we said above, don't forget that we're a great resource, too! Whether you're camping out at a national park or looking for the best RV campgrounds in your chosen destination state, always turn to RVshare for quality reference content to help you make your vacation great.
We've also got some great suggestions for figuring out your itinerary in a flash…or setting down the concrete details once you have a general idea. For instance, we offer in-depth guides to each of the nation's national parks as well as the most popular state parks. We've also got a whole archive of top-10 campgrounds lists to ensure you're staying in the very best campsite no matter what your destination! And be sure to check out our Ultimate RV Trips Guide for even more inspiration to get your planning wheels churning.
The good thing is, you can't lose no matter where you go, especially if you've brought great company. It may be cliche, but it's true — when you're RVing, it's really all about the journey. Enjoy it!
This post contains affiliate links. RVshare may receive compensation if you make a purchase after clicking on a product link.