Wrangell St Elias National Park
Alaska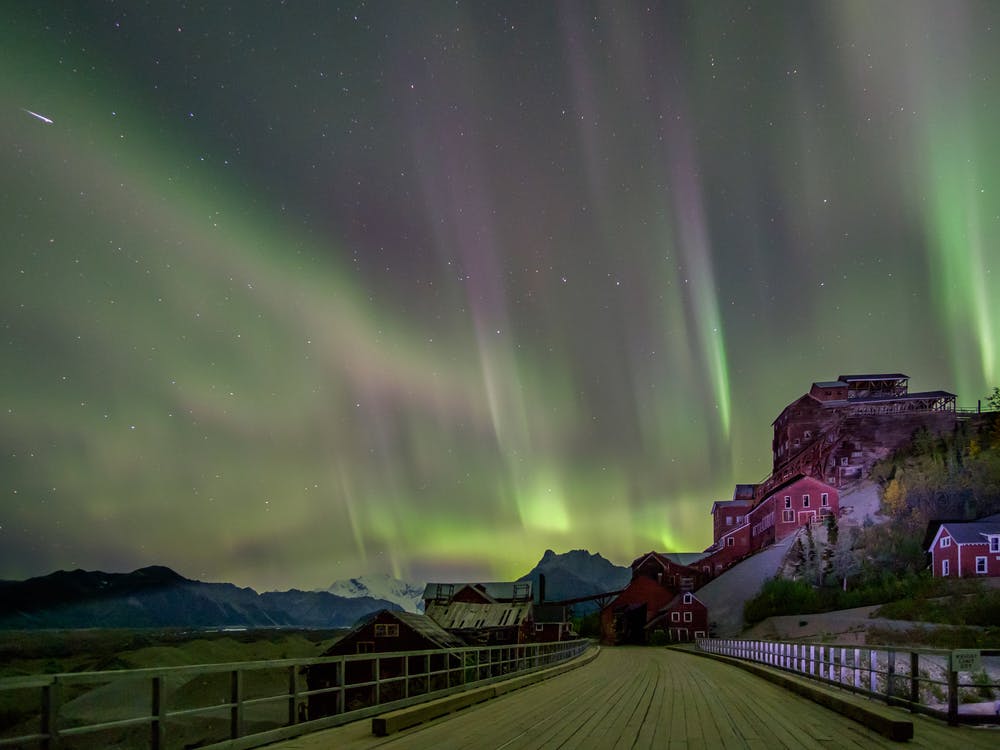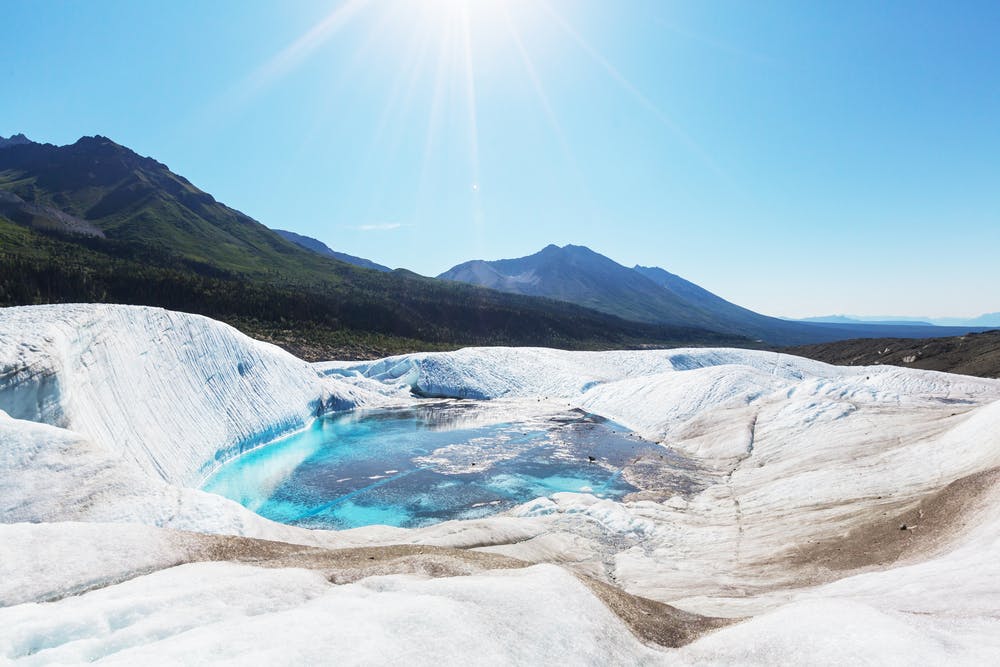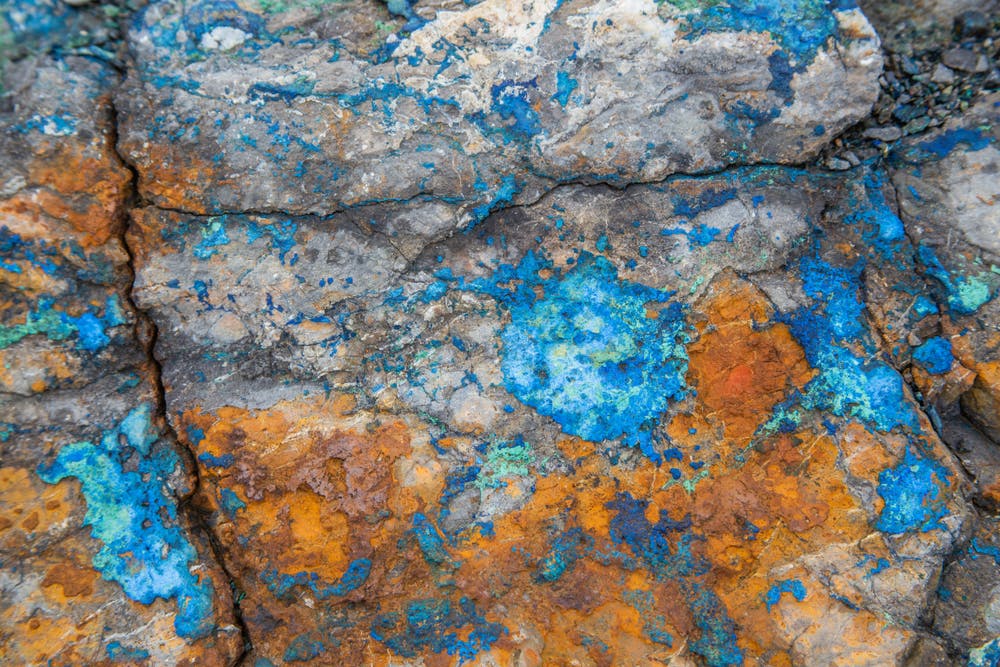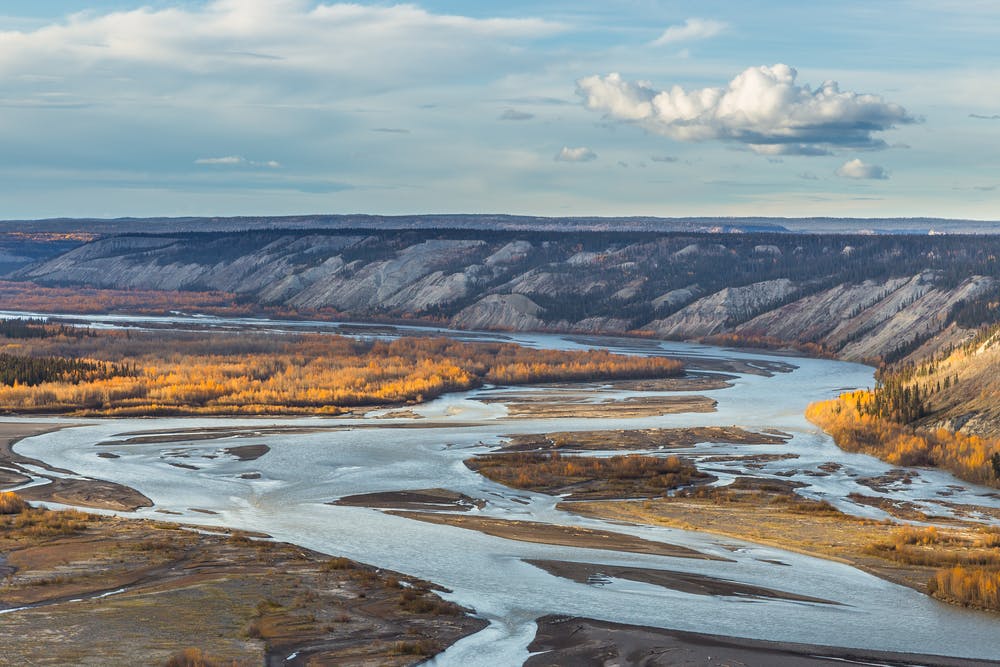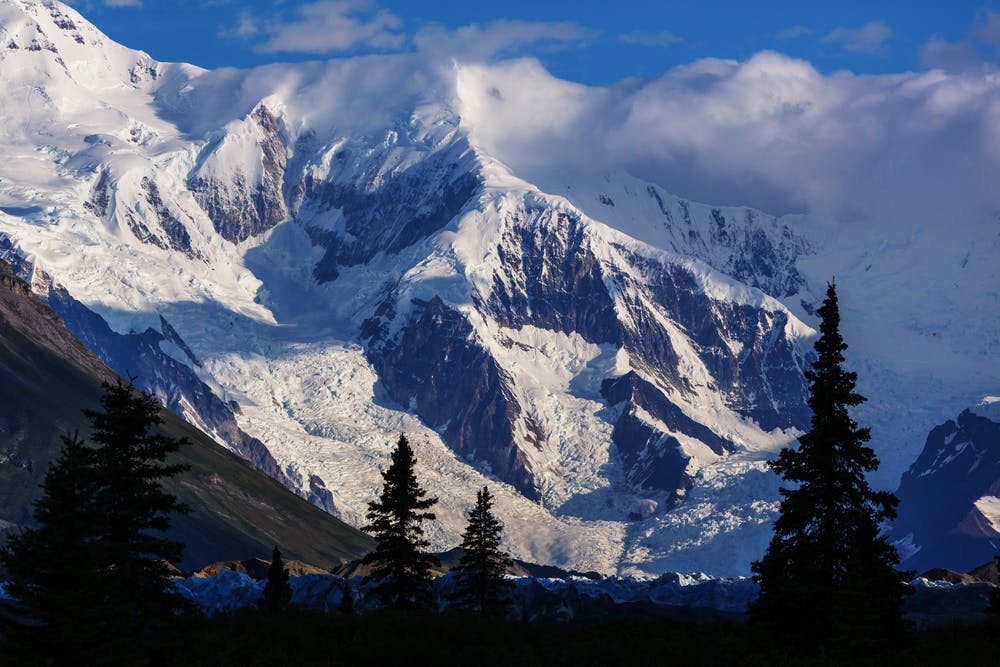 Located in Alaska, Wrangell-St. Elias National Park is America's largest national park! It has elevations all the way from the ocean up to 18,008 feet, and is 13.2 million acres – the same size as Yellowstone National Park, Yosemite National Park, and Switzerland combined.
Visiting Wrangell-St. Alias National Park is a bit different than visiting other parks. It's a true wilderness experience, as the park is filled with several living cultures, historic sites, mountains, glaciers, volcanoes, and wildlife. Visitor services at the park can be limited, access throughout the park can sometimes be challenging and the weather varies. But, the visit is worth the reward! The National Park is rugged, beautiful and filled with opportunity for true adventure.
Weather in Wrangell-St. Elias can change quickly in any season, so when it comes time to pack, it's all about layering! With the exception of the Yakutat part of the park, which is located along the coast, Wrangell-St. Elias National Park has long, extremely cold winters, and short, warm, relatively dry summers.
In general, it can snow any month of the year in the high country of the park. June and July are the warmest months, with highs reaching near 80 on some days. In general, rainfall increases in August and September, especially along the coast.
Autumn arrives early at the Wrangell-St. Elias National Park and the beautiful colors of fall start to appear by mid-August. The fall is short, however, as the first snows often begin in September. Winter at the park is long, dark and extremely cold. The highs are typically between 5-7 degrees F and lows dip all the way down to -50 degrees F. In the springtime, average highs are between 40-50 degrees F and the days begin to get longer.
In the coastal Yakutat area, weather can vary from other parts of the park. Storms with high winds typically occur during the spring, fall and winter, with the area receiving about 151 inches of rain a year. To avoid the rain, visit in June when the average precipitation is around 7 inches of rain. During the winter, the average low is around 26 degrees F, although you can expect plenty of snow, as Yakutat receives an average of over 200 inches of snow each winter.
The primary time to visit the park is between early June through mid-September. Because winter arrives early to this part of Alaska, by mid-September, many services and facilities have shut down for the season. There are two main roads into the park, Nabesna Road and McCarthy Road, both open year-round, but they are not maintained regularly during the winter.
Because the park is so large, there are plenty of things to see and do throughout the park itself and within some of the towns and communities located nearby. If you're looking for in-park activities, view a full calendar here.
Some of the activities you can do in Wrangell-St. Elias National Park include backpacking, hiking, mountain biking, boating, fishing, wildlife viewing, winter activities and much more. For a full list and more information about the park activities, click here. The National Park also created suggested trip itineraries for park trips ranging in length from one day to one week, which can be found here.  
Weather
Spring
Summer
Fall
Winter
Nearby Cities
Copper Center, AK
Fun Facts
Trip Planner
Use our FREE RV trip planner to begin customizing the perfect RV trip.
Continue
RV Resorts & Campsites in Wrangell St Elias National Park
There are a wide variety of camping experiences and locations within and nearby the Wrangell-St. Elias National Park. Here are some of our favorites.
Wrangell St Elias National Park Public Campgrounds
RV Rentals Near Wrangell St Elias National Park
Nearby RV Rentals
Hit the Trails
With over 13 million acres in the Wrangell-St. Elias National Park, there are plenty of opportunities for hiking, whether it's along the coast, backpacking over mountains and glaciers or day hikes through the forest. For a full list of backpacking trails and more information on backpacking within the park, click here, and for more information on day hiking, click here.
Here are some of our favorite hiking trails worth checking out.
Copper Center Area Trails
Boreal Forest
Distance: .5 mile loop
Terrain: An easy, ½ mile loop that overlooks the Wrangell Mountains.
Copper River Bluff
Distance: .5 mile loop
Terrain: This moderately strenuous ½ mile loop that takes hikers to an overlook of the Copper River.
McCarthy Road and Kennecott Trails
Jumbo Mine
Distance: 10 miles, round trip
Terrain: Strenuous trail, this route follows a trail until last ½ mile, which is a rocky slope. 3,400 feet elevation gain, with spectacular mountain scenery and historical artifacts.
McCarthy Creek
Distance: 10 miles, round trip
Terrain: Moderate trail with scenery leading through the McCarthy Creek creekbed.
Root Glacier/Erie Mine
Distance: 8 miles, round trip
Terrain: Easy to moderate trail with a relatively level terrain and moderate elevation loss and gain. Hike highlights include glacier viewing and views of Mt. Blackburn, Regal Mountain, and Donaho Peak.
Nabesna Road Trails
Caribou Creek
Distance: 6 miles, round trip
Terrain: Easy to moderate hike with an 800 ft. elevation gain. Roadside access with solicitude and spectacular scenery.
Rambler Mine
Distance: 1.5 miles, round trip
Terrain: Moderate hike but short distance. Steep hike with 400-foot elevation gain in ½ mile. Great scenery with historic mine buildings, artifacts and Dall sheep viewing.
Skookum Volcano
Distance: 2.5 miles to a high pass
Terrain: Moderate hike. Once hikers reach the high pass, they can continue over the pass and complete a loop which requires difficult walking through a steep, rocky streambed. The trail offers wildlife viewing and spectacular scenery. Trail rises to an elevation of 5,800 feet from 3,000 feet.
What to Do at
Wrangell St Elias National Park
When you've exhausted all the trails, experienced wildlife up close and are ready to relax, there are plenty of options nearby the park! Whether it's enjoying a delicious meal cooked with local ingredients, doing some shopping or hitting the local museums, there is something for everyone nearby Wrangell-St. Elias National Park.
Restaurants
All that outdoor fun is sure to work up an appetite! Whether you're looking for rustic cooking with local Alaskan ingredients, a restaurant with a view or a comforting dish, you can find it nearby the National Park. Here are local restaurants some worth checking out.
Old Town Copper Center Inn and Restaurant
Type: Comfort Food
Location: Copper Center
Copper River Grille
Type: American
Location: Copper Center
Two Rivers Restaurant
Type: American
Location: Copper Center
The Meatza Wagon
Type: Rustic cooking, Vegetarian-Friendly
Location: Kennicott
McCarthy Lodge Bistro
Type: American, Contemporary
Location: McCarthy
The Golden Saloon
Type: American, Casual
Location: McCarthy
Shopping
Hoping to bring home a great souvenir, or pick up an item you forgot? Many of the lodges have shopping within their centers, but there are some great local art shops and much more in the area of the park. Here are some worth checking out.
Caribou Gift Shop
Located within the Caribou Hotel, the Caribou Gift Shop contains a wide range of gift items, from fine jewelry to postcards and apparel. This shop is open seasonally from May 15th through September 15th, and the building itself is a sight to see! Made of local timber, it's an authentic Alaskan log cabin.
Location: Copper Center
Jean Rene Studio Gallery
Artist Jean Rene has lived in Alaska since 1973, and much of her beautiful artwork are products of her own personal experiences and adventures in the Alaskan outdoors. Stop by gallery and studio to browse her work and maybe even purchase the perfect, lasting souvenir.   
Location: Copper Center
Kennecott Trading Company
Stop by this store for high quality and local gifts, art, jewelry, and even snacks, clothing and sundries. The store also offers coffee, espresso and a beautiful view of the Kennecott Glacier!
Location: Copper Center
Copper Center Visitor Complex Bookstore
Stopping by the Copper Center Visitor Complex doesn't just give you all the information you want about the park, trails and more – it gives you a chance to shop at the bookstore!
Location: Copper Center
Learn more about the local community surrounding the National Park by visiting the Wrangell Museum. There are a variety of interesting and unique items and collections to see, including the oldest known house posts still in existence, spruce root and cedar bark baskets from the turn of the century and over 3,000 photographs from the heyday of the Gold Rush.
This museum even sits inside a piece of history – the building that once was a railway depot during the copper rush. The area is home to a copper rush that occurred between 1900 and 1938, and the museum showcases photos and artifacts to give visitors an idea of what life was like for the pioneers who came during the rush.
This museum is a bit of a drive away from the National Park, just over 4 hours, but it's worth it! It's the only research and teaching museum in the state and has over 1.5 million artifacts and specimens that represent millions of years of biological diversity and thousands of years of cultural traditions.  
The Anchorage Museum is also about a 4-hour drive from the park. It features a combination of art and design, history, science, and culture, creating a rich, deep understanding of the human experience in Alaska.
Located about 4 hours from the Wrangell-St. Elias National Park, the Alaska Native Heritage Center is an educational and cultural institution that provides programs in both an academic and informal settings. Visitors can participate in workshops, demonstrations and guided tours of both indoor exhibits and outdoor village sites.
Sightseeing
While the park provides plenty of sightseeing and activities, stepping outside the park offers plenty of fun and sights as well! Here are some of our favorites, both inside and outside of the National Park, worth adding to your itinerary.
Kennecott Mine & Ghost Town Walking Tour
Have some spooky fun by taking in a Kennecott Mine & Ghost Town Walking Tour, through an abandoned copper mining camp. The old mill town is a National Historic Landmark and a popular tourist attraction. The iconic view worth checking out is the giant red mill building, which stands 14 stories above the glacier. A guide is needed to explore inside the building.
Stargazing
Between September and April late at night, between midnight and 2 am, you can turn your gaze upward in the park to the sky and you may be able to see an auroral display.
Volcanoes
The Wrangell Mountains within the park cover over 2,000 square miles and are made up of thousands of lava flows as well as some of the highest peaks in North America. This includes Mount Wrangell, one of the largest (by volume) active volcanoes in the world.
Chitistone Canyon
Within the park sits the Chitistone Canyon, a remote canyon that offers dramatic sightseeing, including mountains, glaciers and an actual shift in the terrain from limestone to volcanic rock.
Toe Kennicott Gl
Also known as "The Toe," because it's the toe of the glacier, this is a relatively hidden, large open space. It offers visitors a lake that has been formed below the ice, spectacular scenery of rocks falling off of the ice and into the water.
McCarthy Swimming Hole
A classic swimming hole that is favored by locals, especially on a hot summer day, you can lounge on the beach or even swim! It also is nearby the toe of Kennicott Glacier, making a great area for exploring, and you can find a terminal glacier lake, ice cliffs, and glacial silt beaches.
How to Get to
Wrangell St Elias National Park
Getting into the park can be slightly difficult, but the effort is worth it! There are two roads that lead into the park, Nabesna Road and McCarthy Road, both dirt roads that are maintained by the State of Alaska. They are open year-round, but not always maintained during the winter. For more information on driving park roads, click here.
Be sure to keep in mind when driving to and through the park that there are no fuel options inside the National Park and no gas stations along Nabesna or McCarthy Roads, so be sure to fuel up before you depart.
There are several visitor centers, but the Wrangell-St. Elias Visitor Center is the main center. It's located along the Richardson Highway (Hwy 4), which is a paved road that runs through Copper Center. The Visitor Center is located 10 miles south of Glennallen, approximately 200 miles east of Anchorage and 250 miles south of Fairbanks.
The Nabesna area of the park is the northern portion, and can be accessed near Slana, about 75 miles northeast of Copper Center. Kennecott District is the southern portion of the park, which can be accessed near Chitina, about 50 miles southeast of Copper Center. Along the coast, you can find the Yakutat District, which cannot be reached by vehicle, unless you take a ferry.
To reach Kennecott from Anchorage, visitors should travel east on the Glenn Highway (Hwy 1), then travel south on the Richardson Highway (Hwy 4), then east on Edgerton Highway (Hwy 10) and finally continue east on McCarthy Road. This road is a narrow gravel road that is 59 miles long. Visitors must park their vehicles at the Kennicott River footbridge. During winter, the only access to Kennecott is by hiking or skiing.
To fly into Alaska and the National Park, fly into either Anchorage or Fairbanks airports. From either airport, you'll want to rent a car, rent an RV or utilize a shuttle service. If you'd prefer to fly your own plane to the park, there are public airstrips available. For more information on those, click here.
Another option for traveling to Wrangell-St. Elias National Park is to rent an RV. With an RV, you'll be able to travel throughout the state at your own pace and in the ultimate comfort. Even if you don't own an RV,  RV rentals are available across the country. The best area of the park for RV camping is the Nabesna Road area. Whether you want to start at your location and drive the whole way, or fly in and pick up an RV closer to the park, there's a perfect option available to you.
Entering Wrangell St Elias National Park
There is no fee to enter Wrangell-St. Elias National Park.
We hope you have all the information needed to make your trip to Wrangell-St. Elias National Park a fun and exciting one! At RVshare, our passion is helping others to get outdoors and see all the beauty there is to offer in nature, making memories along the way with loved ones! RVing is a great way to experience it all, in a truly unique and comfortable way.
Whether you visit the park in an RV rental from us, or simply drive in and tent camp, we'd love to hear all about your trip! Send us photos at [email protected], tag us on social media, share amazing details, and anything else you want others to know about your experience for a chance to be featured on our blog or social media channels.