Top RVs Nearby
RVshare RV Rentals - The Ultimate RV Experience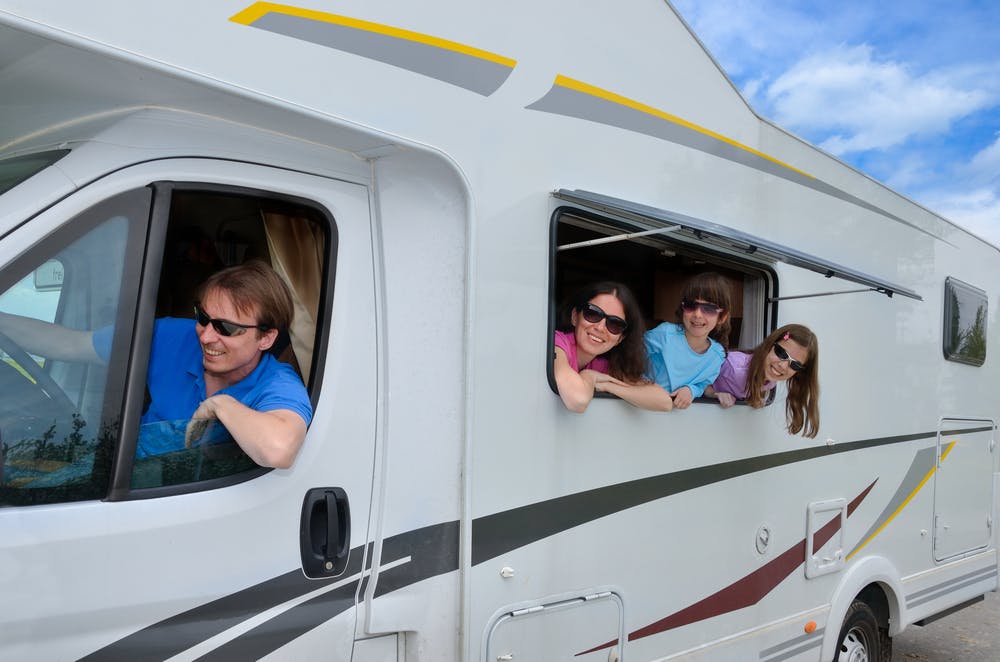 If you love the taste of the open road and the freedom that RVing gives travelers, but don't own your own RV, did you know that there is a much better alternative? Renting a motorhome provides all of the benefits of owning an RV without the pesky strings attached.
With so many motorhome rental dealerships popping up all over the place, how do you know which company you should go with?
RVshare is the world's largest peer-to-peer RV rental marketplace and using the power of the sharing economy, we provide more options, better experiences, and lower prices than anyone else in the RV rental industry.
In this post we're going to learn why renting beats owning, why RVshare is becoming the go-to place for anyone who needs an RV rental, and how can you make money renting your RV.
RVshare RV Rentals USA
First and foremost, let's learn why you should actually consider yourself lucky if have to rent an RV. Renting provides more flexibility as far as options, time, and price.
When you purchase your very own rig, there are other expenses that come with it. For example, monthly payments are still a thing, you've got to cover maintenance costs, and of course, you'll need to figure out (and pay for) where you're going to put it while it's not in use.
The average RV owner, in fact, spends about $700 between all the costs. It's understandable that the run of the mill American family doesn't quite have that kind of money to pour every month, into a vehicle that is only in use a few weeks of the year.
An RV rental saves families thousands of dollars a year because you're only paying for the time you're actually using. No worries about maintaining a rig, paying for storage, or any other continual expenses.
A motorhome rental allows a lot more flexibility than owning as well. The RV you own is the only RV you're traveling in, no matter what the occasion. If you own a small basic camper van but want to travel a far distance with a larger group, you're out of luck. You'll need to rent another RV anyway (or make new plans).
If you're taking a short couple's camping trip and your Recreational Vehicle is way too big for the occasion, you'll have to deal with it. Renting gives you the option of choosing which kind of RV best fits your needs.
RVshare RV Rentals by Owner
Now you know why many travelers are opting to rent an RV rather than own one. But there are dozens of dealerships where you can go and pick an RV up, which one should you choose? Let us introduce you to a popular way to do RV rentals - the sharing economy.
The same business model that brought success to companies such as Airbnb and Uber, is doing wonders for the RV rental industry. The sharing economy is providing folks a better, faster, and cheaper way to travel by renting directly from RV owners.
RVshare is the world's largest peer-to-peer RV rental marketplace. Whether your trip requires a small camper van, mid-sized travel trailer, or luxury RV rental, you'll find a high-quality option no matter where you live in the USA.
The process for booking an RVshare rental is actually very simple:
First, right from your screen, enter your travel dates and the location where you can pick up an RV. Look through hundreds of unique options available exactly where and when you need them. Customize your results using our detailed search filter. You can narrow the search based on the type of RV, the number of travelers, and price.
When you see an RV you like, click on it to view images, read a description, check out RVshare RV rental reviews left by previous renters, and of course, to find out your total price after the number of nights, taxes, and any fees.
When you find a winner, message the owner with request to book after you agree to terms, you'll meet, get a quick demo, and then you'll be on your way! Just remember to dump the tanks and replace whatever fuel you used.
RVshare Rental Information
RVshare doesn't only make it as easy as ever to book an RV, we also make sure every customer has a great experience by posting educational material on our blog, full of tips and tricks to get the most out of your family vacations.
On top of that, we provide every rental booked a $10,000 peace of mind guarantee, we supply free 24/7 roadside assistance on every RV in case anything should go wrong, and we offer unmatched insurance options for both owners and renters.
RVshare Rental Rates
The best part of RVshare is the industry low rental prices. Our rates start as low as $10 per night and average at $100 to $200 per night. Save even more money implementing these tips to your search:
Be flexible with dates
Avoid holidays and peak seasons
Find an RV with unlimited mileage and generator use
Negotiate with owners on rates
Rent longer for cheaper nightly rates
Don't get a bigger RV than you need
RVshare Owners
As we covered earlier, RVs sit in storage for months at a time. In fact, the average RV stays in storage for roughly 90% of the year. If you're an owner who's interested in turning your RV into a real asset, you should consider listing it on our platform.
It's absolutely free for you and you'll always be in complete control over pricing, who rents, and when. Create a profile, upload images, write a summary of your RV, and let us provide you leads of interested people.
RVshare RV Rental Conclusion
Clearly, if you're not already an RV owner, you should really think about renting, as those benefits far outweigh the benefits of purchasing one. With RVshare, it's simple to find the best RV rental available at the lowest prices possible. Find exactly what you're looking for within minutes!
If you're an owner who's making monthly payments on an RV, consider listing your rig to help other families dreams come true.