Motorhome, Camper and RV Rentals Connecticut
Connecticut
Connecticut is a New England state closely associated with New York and Massachusetts. A small state dotted with rural communities and urban centers, Connecticut is one state that has everything you desire in a vacation. You can take a plunge in one of its beaches, take hikes in it numerous nature trails, be awed by its natural wonders, and savor gastronomical delights! Its beauty and splendor is magnified when you drive your RV rental to Connecticut!

Connecticut Attractions
Gillette Castle
This real life castle overlooks the Connecticut River, attracting visitors each year to its fantastical site. Built in 1914, this castle was once a private estate, but has since been converted to a historical landmark. Meander through the castles halls, explore the hidden mirror surveillance system or just explore the beautiful grounds that the Gillette Castle sits upon. It is a great afternoon activity and a great opportunity to see an authentic American Castle during your RV rental Connecticut.

Rocky Neck
This beach on Long Island Sound is truly an oasis from the busy cities in the New England Region. RVers in a campervan rental in Connecticut can camp close to the beach, and spend a few days taking in the sun and sand. Take a hike along the beach lines wooded area or simply spend all of your time paddling in the surf during your stay in a motorhome rental Connecticut. The Rocky Neck Beach is a favorite amongst visitors and locals alike, so plan ahead with campsite reservations, and try to go during low season with your travel trailer rental Connecticut.

Candlewood Lake
Candlewood is Connecticut's largest lake, and visitors come to take advantage of the fishing, canoeing, and boating during their campervan rental Connecticut. RV parks for a motorhome rental in Connecticut are available near the lake. Be sure to bring your golf clubs in order to take advantage of the Candlewood golf course. Boating enthusiasts have a full facility marina to dock their seafaring vessels, provided reservations are made in advance.

Connecticut State Parks /Campgrounds
Bear Creek Campground At Lake Compounce
If you plan to drive your RV rental in CT to Hartford to spend a few days exploring the city and its surrounding areas, you must stay at the Bear Creek Campground At Lake Compounce. Located in Bristol, the campground is only a few minutes away from Hartford. Bear Creek Campground At Lake Compounce is a family-oriented campground with an amusement park just a few steps away! It has 56 available all-weather sites with tables, fire rings, BBQ facilities, tables, and room for slideouts. Facilities and amenities include a playground, horseshoes, recreational hall, outdoor games, lawn bowling, planned activities, wi-fi internet access, restrooms and showers, ATM machine, laundry facility, groceries, RV supplies and guest services. Park season is from May 1 to October 31 for your camper rental Connecticut.

Seaport RV Resort & Campground
If you plan to spend a few days just relaxing and enjoying the numerous attractions in a camper rental in Connecticut, then you must stay at the Seaport RV Resort & Campground. It is located at Old Mystic, a 19th century ship building charming town with modern dining options and shops. It has 126 available spaces with fire rings, tables, and room for slideouts. Facilities and amenities include wi-fi internet access, heated pool, horseshoes, pavilion, mini-golf, game room, recreational hall, playground, outdoor games, groceries, fishing supplies, laundry facility, restrooms and showers, golf carts, RV supplies, and many more. Park season is from April 15 to October 31.

Riverdale Farm Campsite
Enjoy numerous outdoor activities with the family at the Riverdale Farm Campsite. It is just a few miles from the city of New Haven, and the perfect home base if you want to visit New Haven, and explore its surrounding areas. It has 120 available spaces, 85 of which are full hookup sites with tables, patios, fire rings, and room for slideouts. Facilities and amenities include a game room, outdoor games, playground, horseshoes, shuffleboard, a pavilion, fishing, recreational hall, fishing supplies, cable TV, ATM machine, restrooms and showers, RV storage and supplies, groceries, laundry facility and many more. Enjoy Riverdale Farm Campsite in your trailer rental in Connecticut. Park season is from April 15 to November 1.

Festivals and Events
Plainville Hot Air Balloon Festival
Held in the town of Plainville annually, the Plainville Hot Air Balloon Festival is one of the most anticipated events in Hartford County. It is a weekend event which begins on a Friday night with live performances and fireworks display. Aside from watching hot air balloons during the weekend, you can also enjoy a craft fair, a classic car show, live entertainment, and lots of food!

Milford Oyster Festival
Foodies who love oysters will enjoy the Milford Oyster Festival, held in the city of Milford every August. You can enjoy eating oysters all day long either fresh or cooked in different ways. The festival also features children's entertainment, a schooner cruise, live music, police K-9 demonstrations, and a fire department open house. Enjoy an "oystery" day at the Milford Oyster Festival!


You will never regret taking a trip to Connecticut. It is a state brimming with charm and friendly people. If you haven't been to Connecticut, it is high time that you do so! Rent an RV at RVshare and explore the "Nutmeg State"!

Thank you for choosing RVshare for your Connecticut RV rental!

Why Book Your RV Rental With RVshare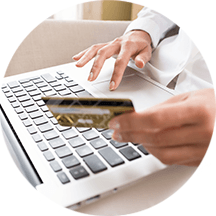 Secure Payments
A secure payment system gives you peace of mind.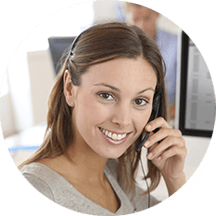 Roadside Assistance
FREE 24/7 roadside assistance is provided for your entire trip.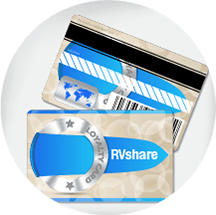 Rewards Program
5% cash back rewards to use towards your next trip.