Motorhome, Camper and RV Rentals Salt Lake City, UT
RV Rental Reviews near Salt Lake City, UT
Salt Lake City, Utah
Have fun driving your RV rental to Salt Lake City, Utah from RVshare! Founded by Brigham Young, George Washington Bradley, Isaac Morley and several other Mormon followers in 1847, Salt Lake City is the home to the headquarters of The Church of Jesus Christ of Latter-day Saints (LDS Church). The city has always been associated to the church but statistics shows that less than 50% of the residents are members of The Church of Jesus Christ of Latter-day Saints. The city is about 4,327 feet above sea level and enjoys a semi-arid climate. Known as the "Crossroads of the West" because of its location in the Western United States, the city is fast developing into a favored tourist destination, which began when the city hosted the 2002 Olympic Winter Games. Numerous worldwide organizations such as the International Rotary have held their conventions in the city.

The city has so much to offer and we would like to help you pick out the best attractions when you visit in an RV rental Salt Lake City UT. We have come up with a list of popular tourist destinations in the city, which we think you will enjoy whether you are travelling in an RV from another state or from an RV rental from Salt Lake City Airport.
Popular Tourist Attractions
This is the Place Heritage Park
Just 4 miles from Salt Lake City, This is the Place Heritage Park is a fun place for kids of all ages! It showcases the history of Utah in a very enjoyable and entertaining manner. It will bring you back to the time when Utah was a settlement. Aside from the settlement, the park has a replica of an early Native American village which will transport you to that time when Utah was populated by Native Americans. From enjoying the things you can see and do in the Utah settlement and the Native American village, you and your kids can enjoy riding the three trains, the Jupiter, Blackhawk or the 119, around the park. You can also pan for gold; interact with a blacksmiths, tinsmiths, and saddle makers; visit the Mormon Battalion Museum, the Stoddard Gallery, and the Walk of Pioneer Faiths, to name a few. The park is open daily except during Thanksgiving, Christmas, and New Year for you and your RV rental Salt Lake City.
Salt Lake Temple
The 6-spired salt Lake Temple is located right in the heart of the city. It is set in a beautifully landscaped 10-acre area, and at 253,015 square feet, the largest LDS temple by floor area. Although you cannot enter the temple, considered sacred by the church and its members, it is a sight to behold with its marvelous architecture. The temples grounds are open to the public so you can be up close and personal even if you cannot venture inside. The temple is used regularly and weekly meetings by the First Presidency and the Quorum of the Twelve Apostles are held in special meeting rooms located in the building for these purposes.
Liberty Park
The oldest and most prominent park in Utah, Liberty Park is an 80 acre public urban park listed in the National Register of Historic Places. It features a pond with two islands, and the Tracy Aviary. The park is the favorite relaxation place of the residents of the city with its oasis of green. It is also packed with facilities which cater to everyone in the family including basketball courts, volleyball courts, tennis courts, bocce ball courts, playground, swimming pool, picnic areas and a 1.5-mile jogging path. It is also where you can enjoy fireworks display during the celebration of Independence Day. Liberty Park also houses the Chase Home Museum of Utah Folk Arts. The park is open daily.
Campgrounds and State/National Parks
Salt Lake City KOA
Centrally located in Salt Lake City, the Salt Lake City KOA is your best option for a motorhome in rental Salt Lake City, Utah, especially if you want to be near the numerous attractions of city. It is adjacent to a state park where you can enjoy miles of riverside trails. The campground has a total of 180 full hookup shaded RV sites with room for slideouts and a patio for a travel trailer rental Salt Lake City. Amenities and services include a restaurant, camp store, heated pool and spa, playground, recreational hall, laundry facilities, internet access, major cable services, and well-maintained restrooms and showers for your motorhome rental Salt Lake City Utah. The campground will welcome you at any time of the year.
Pony Express RV Resort
Approximately 12 minutes from the center of Salt Lake City, the Pony Express RV Resort is a well-managed gated RV Park with clean facilities, perfect for a travel trailer rental in Salt Lake City. The RV Park is very accessible from the freeways and to major attractions of Salt Lake City. It has 185 RV sites, 125 of which are full hookups with room for slideouts for motorhome rentals Salt Lake City UT. It can also accommodate big rigs. This pet friendly RV Park amenities and services include a heated pool, playground, laundry facilities, free basic wi-fi and cable, convenience store, game room, and clubhouse for a camper rental Salt Lake City Utah. Pony Express RV Resort is open all year round.
Cherry Hill Camping Resort
Located 19 miles from Salt Lake City, the Cherry Hill Camping Resort is a family oriented campground which takes pride in its facilities and services. The campground has more than 700 trees, which provide shade to its RV sites. It has 124 spaces with room for slideouts, 82 of which are full hookups. Facilities and amenities include a fun-filled waterpark, arcade, pavilion, playground, wading pool, restrooms and showers, groceries and RV supplies, and a whole lot more! Full camping services are open April 1st – October 31st and limited winter camping is available. It is an excellent choice for a camper rental in Salt Lake City, Utah.
Events
Sports
Salt Lake is the home of numerous professional teams. If you are a basketball fan, you probably know that Salt Lake City is the home of the Utah Jazz, and you can watch the team play at the EnergySolutions Arena. Are you a soccer aficionado? The Real Salt Lake professional soccer club is based in Sandy, a suburb of Salt Lake City. If you are into hockey, the Utah Grizzlies, a professional ice hockey team in the ECHL is based in West Valley City just 10 miles from Salt Lake City. If football is your thing, do not forget to watch the Utah Blaze in action at the EnergySolutions Arena. Aside from these professional teams that are very popular, Salt Lake City is the home of the Salt Lake Bees and Orem Owlz.
Festivals
Annual Utah Beer Festival
Thirsty for some local beer? Why not join in the fun at the Annual Utah Beer Festival which celebrates the local beer industry. Held every August, the festival features about a hundred unique beers from local and regional craft brewers. It is a great opportunity for beer lovers all over the country to appreciate Utah's brew. The festival starts in the afternoon and ends when the beer runs dry, which has never happened before. The festival is open to anyone who loves beer! Check out their website for the venue and date and plan your RV rental Salt Lake around it!

Go to RVshare and read the RV rental Salt Lake City reviews and see why you have to come! It has something for everyone, from sports, historical landmarks, beautiful parks and beer! Excited to visit Salt Lake? Why not drive that trailer rental to Salt Lake City and enjoy its numerous attractions!

Thank you for choosing RVshare for your RV rental to Salt Lake City, UT!
RV Rentals Near Salt Lake City, UT
Why Book Your RV Rental With RVshare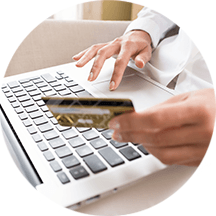 Secure Payments
A secure payment system gives you peace of mind.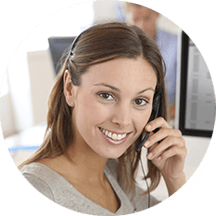 Roadside Assistance
FREE 24/7 roadside assistance is provided for your entire trip.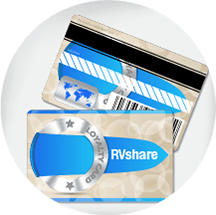 Rewards Program
5% cash back rewards to use towards your next trip.