Motorhome, Camper and RV Rentals Arkansas
Arkansas
With a nickname like 'The Natural State', Arkansas is a logical choice for an outdoor vacation. National parks, lakes, rivers, and forests dot the Arkansas landscape, yet for all its rural reputation, Arkansas is also home to bustling cities like Fayetteville, Hot Springs, and Little Rock. Arkansas is not without cultural centers and stadiums like its sister states, giving visitors the opportunity to experience unique Arkansas culture, and take advantage of its many natural hideaways all in one visit. Experience a one-of -a-kind vacation when you drive your RV rental to Arkansas!

Arkansas Attractions
Mount Magazine
Mount Magazine has the distinction of being the tallest mountain in Arkansas. This mountain and the surrounding park is a visitor favorite all year round. Visitors can watch the leaves change in the fall, view the mountain in its winter majesty during the colder months, and relish in the spectacular flora and fauna in the spring and summer. The Mount Magazine Park is an ideal place for you to camp in an Arkansas motorhome rental.

Lake Hamilton and Lake Catherine
Hot Springs, Arkansas, is home to two of the most popular lakes in the state: Lake Hamilton and Lake Catherine. These sister lakes are a hot destination for fishing and boating as well as camping on the shoreline. The Lake Catherine Park is an ideal spot for Arkansas RV rentals. This idyllic spot is extremely popular so make sure to reserve your campsites before your RV rental Arkansas.

Ozark Folk Center
Dedicated to preserving the unique culture of the Arkansas Mountain People, the Ozark Folk Center is a unique place to visit. Visitors can experience what it was like to live in the pioneer times, experiencing daily life, food, and fun, the way Ozark settlers experienced it when they visit in an RV rental Arkansas.

Arkansas State Parks / Campgrounds
Catherine's Landing At Hot Springs
Ideal for an RV rental in Hot Springs, Arkansas, Catherine's Landing At Hot Springs is located along the shore of Lake Catherine. It is a great place to relax, unwind, and enjoy numerous water activities at Lake Catherine. It has 118 available paved and shaded full hookup sites with patios and room for slideouts. Facilities and amenities include wi-fi internet access, playground, heated pool, recreational hall, outdoor games, horseshoes, planned activities, RV storage and supplies, restrooms and showers, laundry facility, fire rings, self-service RV wash, dump station, and guest services for your Arkansas motorhome rental. Enjoy Catherine's Landing At Hot Springs at any time of the year.

Ozark RV Park
Adjacent to the Ozark Folk Center State Park, the Ozark RV Park is perfect for those who want to explore the state park. It has 56 available shaded sites, 52 of which are full hookups with room for slideouts for a trailer rental Arkansas. The RV Park can accommodate all kinds of RV including a travel trailer rental in Arkansas. Facilities and amenities include wi-fi internet access, horseshoes, recreational hall, planned activities, outdoor games, cable TV, fire rings, restrooms and showers, RV supplies, dump station, and laundry facility for your travel trailer rental Arkansas. Park season is from March 1 to November 30.

Sylamore Creek Camp
Located at Mountain View, Sylamore Creek Camp is a family-oriented campground, great for unwinding and enjoying quality time with the family. You can enjoy numerous outdoor activities, and water activities at Sylamore Creek. It has 36 available spaces, 12 of which are full hookup sites. Facilities and amenities include a game room, playground, recreational hall, horseshoes, outdoor games, restrooms and showers, RV storage, cable TV, self-service RV wash, and guest services. Great for a trailer rental in Arkansas, Sylamore Creek Camp is open all year round.

Festivals
Wakarusa Music Festival
If you love music, you must head to Mulberry Mountain in June, and enjoy four days of fantastic music at the Wakarusa Music Festival. It features about 200 sets of music played at six stages, and over 150 acts. The best thing about this festival, aside from the music, is that there are numerous campsites where you can park your RV!

Hot Springs Documentary Film Festival
Documentary film buffs from all over the country flock to Hot Springs, Arkansas, every October to enjoy the Hot Springs Documentary Film Festival. It is a ten-day event which showcases more than 90 documentary films from all over the world. Aside from film showing, the event features lectures and forums, sessions with film makers, and a gala banquet.


Arkansas is one state that will surprise you with its natural wonders, attractions and festivals. It might not be one of the most popular tourist vacation spots in the country, but once you visit, you will keep coming back for more! Enjoy this fascinating state in an RV rental from RVshare.

Thank you for choosing RVshare for your Alabama RV rental!

Why Book Your RV Rental With RVshare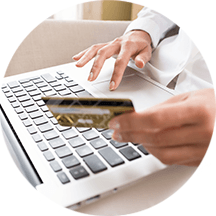 Secure Payments
A secure payment system gives you peace of mind.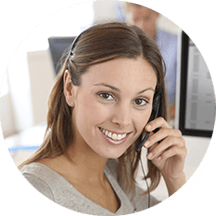 Roadside Assistance
FREE 24/7 roadside assistance is provided for your entire trip.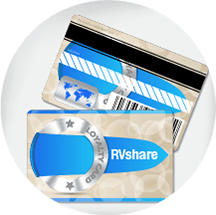 Rewards Program
5% cash back rewards to use towards your next trip.