Top RVs Nearby
Private RV Rentals in America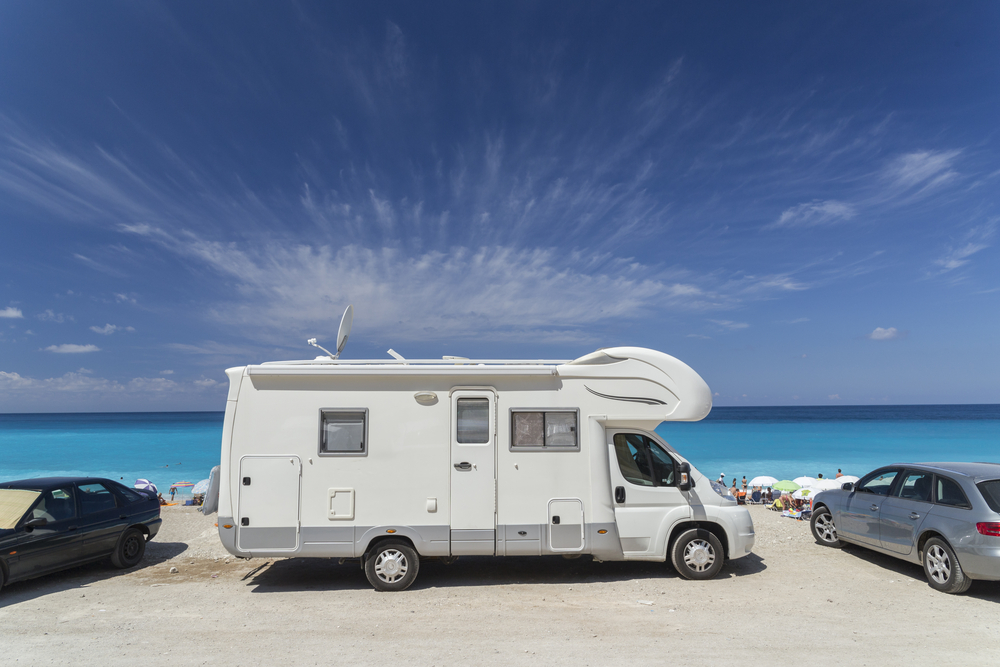 Do you love hitting the open road behind the wheel of an RV, but don't own one? You could take who knows how long to save up for a down payment on one, and find out where you're going to keep it, or you can consider an option that many Americans are finding to be much better.
Renting an RV can be much more advantageous than owning one for ample reasons. Renting an RV from a private owner is even better. In this post, we'll learn why renting is a better alternative to owning, why private owner motorhome RV rentals are the way to go, and how you can rent them.
Private Party RV Rentals
First thing's first. Before we get into why private rentals are the new phenomenon, we've got to know why renting an RV is better than owning one in the first place. It seems counterintuitive, but renting is less expensive, it adds much more flexibility to your trips, and renting is all around more convenient.
Did you know that the average RV owner spends roughly $700 a month on their RV, yet they sit around unused for around 90% of the year? What at first may seem like a completely reasonable purchase can actually turn out to be hemorrhaging hard earned funds.
By renting an RV, you only need to pay for the time you're using it and nothing more. Think of what you can do with the savings. Perhaps you can rent a more luxurious RV than you would be able to own, or maybe you want to use the money you're saving towards your vacations. You can use it on fun and thrilling excursions on your trip. The possibilities are endless.
Renting an RV allows you to have a much more flexible and smooth trip. How so? Well, imagine you're taking a short weekend getaway with one other person. Would you need a huge gas guzzling class A RV or a cozy class B camper van? Probably the latter. The point is that renting allows you to choose exactly what you need, every time, instead of having to stick to your own RV that may not be suitable in certain scenarios.
Choosing to rent an RV lets you enjoy more conveniences as well, such as not having to worry about where to put it when you're not using it, not having to worry about mechanical work, cleaning, or any other sort of maintenance at all.
RV Rentals by Private Owners
Back in the day, if you wanted to rent an RV, you needed to get dressed and go to a brick and mortar dealership. The rental process would take forever and you'd probably end up paying too much. Today, though, the sharing economy makes getting a private RV for rent a snap.
RV rentals from private owners are much easier since there are fewer hoops to jump through. It's superior to any other form of renting because it saves you time, even more money, there are more options, and it's safer.
RVshare is the world's largest peer-to-peer RV rental marketplace. With that being said, we've got the most high-quality rigs at the lowest rates in the entire industry. Our rates start as low as $10 per night.
As much money as renting normally saves you, renting from a peer-to-peer company saves you even more by cutting out the middleman. Think companies like Uber or Airbnb. Not owning RVs allows us to focus solely on creating and maintaining a user-friendly platform and making sure we're in a position that allows renters to benefit from low prices.
RVshare has more private campervan rental options than any regular dealer would, and more travel trailers for rent by owner than anyone else in our industry. With literally thousands of high-quality RVs located across the entire country, you'll always find what you need regardless of class, size, year, make, or model.
Booking through RVshare is safe as every private RV owner rental is backed by our $10,000 peace of mind guarantee. All bookings also come with free 24/7 roadside assistance in case anything happens to go wrong while on the road.
Local Private RV Rentals
Now that we know how much better it is to rent from a peer-to-peer company like RVshare, let's go over the steps you can take to book campers for rent by the owner as early as today.
First, right from this same screen, scroll to the search bar and enter your travel dates and the location where you want to pick up your RV. Like magic, you'll be shown dozens of listings right in your area that are available for rent when you need them.
Feel free to filter your results based on RV class, the number of people traveling with you, the year of the model, and even the length. Select the RV you like and you'll be taken to the details sections.
You can view clear images of the exterior and interior of the RV. Read the description left by the owner, including features and amenities. In this section, you can also see if the rig comes with unlimited miles and generator usage, what kind of rules owners may have for their rigs. You can read customer reviews to see what kind of experiences other folks have had, and you can read the owner bios.
Most importantly, this is the section where you'll be able to see total pricing after you add all your nights, taxes, refundable deposits, and anything else.
Prices depend on which RV you rent, when you rent it, and how long you rent it for. On average, rates are $175 to $225 for a class A, $75 to $125 for a class B, and $125 to $175 for a class C RV.
Private RV Rentals USA Closing
Clearly, renting an RV can be a much better option depending on what your requirements are. If you love saving money, having options, and going through a quick and easy rental process, renting out a motorhome from RVshare may be the best travel decision you ever make!