Top RVs Nearby

Peer to Peer RV Rental with RVshare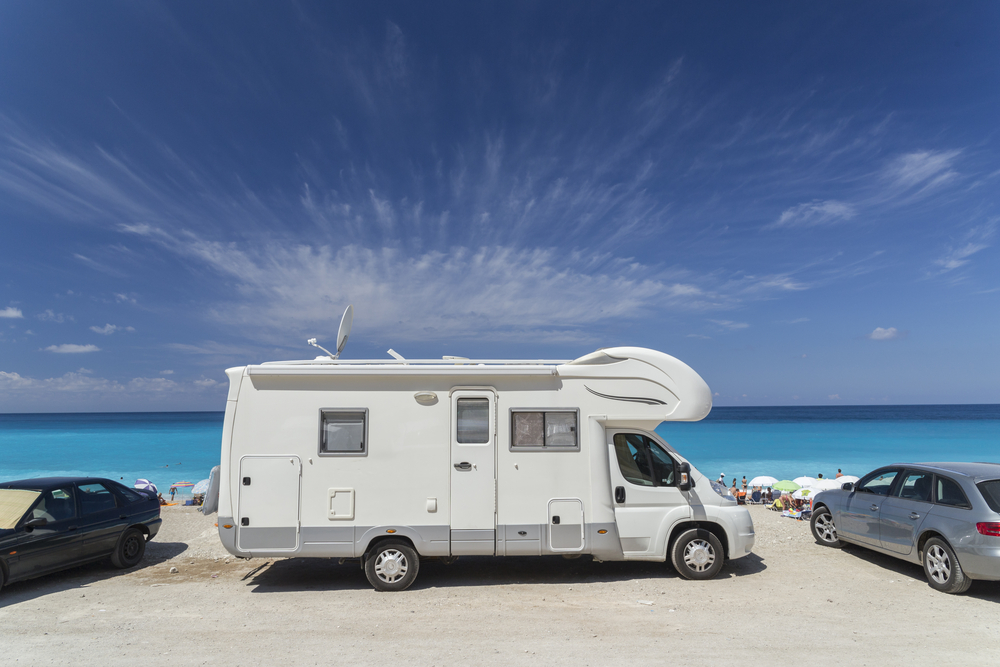 Over the past few years, traveling in an RV has become increasingly popular. It's no wonder why either, as motorhomes allow you to enjoy the open road with the comforts of home, all while saving money that would otherwise be spent on pricey hotels or plane tickets.
Something that has helped the RV market grow in popularity is the peer-to-peer rental industry. If you're unfamiliar with the term, peer-to-peer refers to the process of an owner renting a good to another individual. This includes businesses such as Uber, Airbnb, and Amazon Flex. The peer-to-peer industry has made it easier to find an RV rental by owner.
Peer to Peer RV Rental Quality
Peer-to-peer RV rentals have not only helped the motorhome business to gain exposure and grow, they have helped countless renters get the best deals available. A peer-to-peer rental gives you a low-cost option for vacationing, flexibility when it comes to RV options, and better customer service.
But you may be wondering, "Where can I find a peer-to-peer RV rental group near me?" The good news is that you can find one no matter where in the US you're located! You can find your dream RV rental online through RVshare.
RVshare is the world's largest peer-to-peer RV rental marketplace, so with our countless options, you won't lose any flexibility when it comes to the type of RV you want. With listings all over the country, you'll be able to find something to fit your needs no matter what. And with so many listings, there will be plenty of campers to meet any budget.
RVshare offers a rental experience unlike any other, with 24/7 roadside assistance, secure payments backed by a $10,000 peace of mind guarantee, and 5% cash back towards your next rental every single time you book online with us.
But maybe you already own a motorhome and are thinking "Can the peer-to-peer market give me an advantage if I want to rent out my RV?" To put it simply, yes! Renters aren't the only ones who can benefit from peer-to-peer rentals. If you're an RV owner, you can make some extra cash, or even a second income entirely, just by renting out your travel trailer when you're not using it! Take Denton, for example, who made close to $68,000 by renting out his motorhome!
Peer to Peer Rental Rates
If you're looking to rent with RVshare, how much should you expect to spend? We have rentals available starting as low as ten dollars a day, but the price you end up with will depend on what type of RV you're interested in, how long you're traveling for, and where you're traveling.
When it comes to motorhomes, larger typically means more expensive. A large RV, such as a class A, will be large and space but will usually be one of the more expensive rentals available. A smaller unit, such as a camper van or pop up trailer will be compact and may feel cramped if you're traveling with multiple people, but are usually more affordable.
If you have your heart set on an RV class that's a little out of your price range, there are ways to save a little cash in other aspects of your trip. To do that, though, you need a little forethought and planning.
For instance, if you plan your trip around holiday times, prices may end up being a little higher than normal because of high demand. To avoid this, simply try to plan your trips around popular holidays.
Another way to save a little money is to search for older models of the RV Class you want. Older models are typically a little cheaper than brand new models. If you don't need to have the latest and greatest, this is a good way to save some money on your vacation.
Peer to peer Rental Agreement
Once you've decided which class of RV is the right fit for your family, there are only a few simple steps to booking your rental. The first thing to do is to find a listing you're interested in.
Simply enter the date and location that you're available to pick up your rental, and you'll be provided with potentially hundreds of listings. Then, you can filter the results by model year, price range, the number of travelers, and RV size. If you find a peer-to-peer RV rental you're interested in, you can look up reviews on that unit to help make your decision about whether or not it's the right choice for you.
Once you've found the listing you want, all you have to do is send the owner a quick email with a request to book. The owner will then set a rental agreement; which will cover everything from tax, mileage allowance, and rules of the RV, such as whether smoking or pets will be allowed in the rental.
Once the RV is booked, you'll be able to pick up the keys and receive a quick tutorial from the owner. This will allow you to learn the ins and outs of the unit directly from someone who has first-hand experience traveling in it!
Once you're comfortable in the camper, you'll be ready to hit the road!
Peer to Peer RV Rental Deals Conclusion
Offering flexibility, affordable rates, and great customer service, it's no wonder that the peer-to-peer marketplace has been booming the past few years. You can take advantage of this trend by finding campers for rent directly by the owner through RVshare, or by renting out your own RV to make some extra cash.
In only a few easy steps, you'll be on your way to having a dream vacation, traveling the open road with your family. Once you've experienced the advantages of the peer-to-peer RV rental marketplace, you may never want to vacation another way again!