Top RVs Nearby
Getting a Daily RV Rental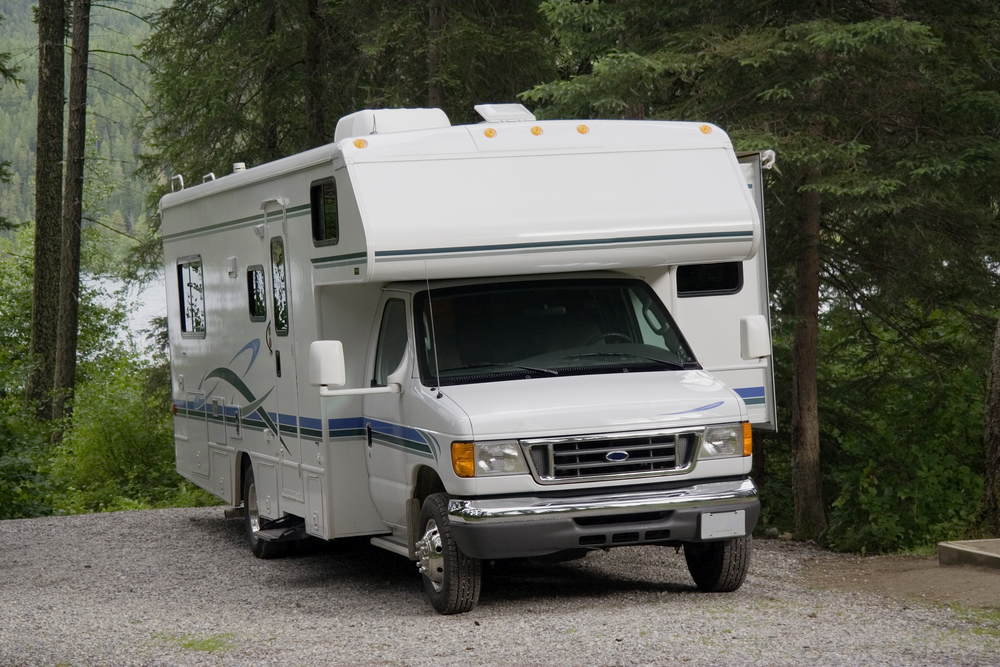 Motorhomes have always been a choice for vacationing, but recently more and more people have been realizing the benefits of traveling in a recreational vehicle. An RV can give you the freedom to travel at your own pace, time to bond with family and connect with nature, all the while enjoying the modern comforts you're accustomed to.
RVing is truly an exciting way to experience new things! Not only that, taking your family trip in an RV can save time, money, and reduce stress. You won't have to worry about booking hotels along the way, which will, in turn, save you quite a bit of money.
But how can you find a motorhome? What's the best way to acquire one? And how can you make it as affordable as possible? These are all questions we'll answer in this article.
RV Rental by the Day
Some people have never considered RVing as a way to travel because they simply can't afford the costs of ownership. This is understandable. After all, how many people can really afford to add yet another monthly payment to their list of bills? Not only that, RV ownership comes with maintenance and repair costs, as well as the added stress of finding a place to store such a large vehicle.
So what happened to RVs being an affordable way to vacation? Well, the truth is they can be! Many people choose to rent a motorhome, which eliminates the cost of ownership and allows you to pay for the vehicle only on days you're going to use it. In fact, renting an RV can save you up to 57% on vacation costs compared to other forms of travel!
Daily RV Rental Prices
Exactly how much does an RV cost to rent? That depends on what kind of unit you're interested in. That's why it's a good idea to have a clear understanding of what you're looking for before you start searching for RV rental deals.
There are six basic RV classes; three motorized and three non-motorized. With a large range in size and price, not every unit will be right for every type of trip. Let's take a quick look at just a few of the classes, as well as their average daily RV rental cost.
Starting with the motorized RVs, we have the class A motorhome. Built on a bus chassis, it's usually the largest and most luxurious unit available. That high level of luxury can come with a higher price tag than other rentals, however, with daily RV rental rates averaging around $175 to $275.
Class B motorhomes are the smallest of the motorized units. What these small campervans lack in size, they make up for in affordability. A class B RV rental will have an average daily rate of $100 to $200.
If you're looking to save a little bit of money, but still want to have some extra space on your trip, a class C motorhome may be right for you. These campers are smaller and easier to drive than a Class A unit, but still, have plenty of space, so you won't lose much comfort. A class C RV rental has an average daily cost of around $150 to $250.
RV Rental Per Day Cost
Now you might be wondering, "How can I find a daily RV rental near me?" Brick and mortar RV dealerships may seem convenient, but they often have hidden fees and long, drawn out contracts. On top of that, they may only have a few different types of RVs.
Is there a way to find a no-nonsense rental, without losing variety in your options? Luckily, that's where online rentals can come into play. RVshare is the world's largest online RV rental marketplace, meaning it's the best place to rent an RV for cheap, from anywhere in the country.
Here at RVshare, we have rentals starting as low as $10 per night. Along with the low motorhome rental prices and a vast variety of rental options, we also offer secure payments that are backed by a $10,000 guarantee. Plus, every time you rent with us, you'll be earning 5% cash back towards your next vacation.
With RVshare, you can rent an RV for a day, a week, or a month! It's the best place to find flexibility in planning a vacation. How exactly does it work? Well, you can be hitting the open road in as little as four steps.
Enter the location you want to find your RV and you'll be provided with potentially hundreds of listings available in that area
Filter your search by price range, RV class, number of travelers, and more
Browse the listings that meet your requirements until you find one of interest
Send the owner a quick email with a request to book their unit
Once the owner has approved your request, all you'll have to do is pick up the keys! There, the owner will give you a quick tutorial so you know everything there is to know about your rental. If you have any questions or concerns, feel free to ask the owner before you head out.
After you've had your dream vacation, all that's left to do is return the rental! Simply fill the tank with gas and return the unit to the owner. After that, you'll be sure to want to start planning your next road trip!
RV Rental Day Rate Conclusion
Planning an RV trip may seem confusing if you don't know where to start. But after learning the basics, it's a breeze! Renting an RV can be convenient, affordable, and fun.
RVshare is the perfect place to give you all three of those things. You can find an affordable RV rental in no time at all, and pay for it one day at a time. There truly is no better way to experience the open road. Once you've vacationed in an RV, you'll be hooked!