Motorhome, Camper and RV Rentals Philadelphia, PA
RV Rental Reviews near Philadelphia, PA
Philadelphia, Pennsylvania
Venture into the City of Brotherly Love, Philadelphia, in your RVshare RV rental! Philly is the largest city in the state of Pennsylvania and the 2nd largest city on the East Coast of the United States. It is also one of the most historically significant cities in the country. Philadelphia played an instrumental role in the American Revolution. It was a meeting place for the Founding Fathers of the United States for the drafting and signing of the Declaration of Independence and the Constitution. Nowadays the city is a great place for tourism with countless things to do with an RV rental Philadelphia area. Visit the historic sites, museums, legendary restaurants, and landmarks in your RV rental in Philadelphia, PA. You're going to love "The City that Loves You Back."

Maybe you're familiar with Philadelphia, maybe you're not, so we have compiled a list of things to do and see that will be of help to you plan your trip. We are also providing you with a short list of campgrounds for your RV rental in Philadelphia, Pennsylvania. So keep on reading and see what Philly has to offer in an RV rental Philadelphia PA!
Popular Tourist Attractions
Independence National Historic Park
The Independence National Historic Park manages and preserves several sites associated with the American Revolution and the history of the country. The Independence Hall, a UNESCO World Heritage Site, is the centerpiece of the park. It is where the Declaration of Independence and the Constitution were debated and adopted. It also features the Franklin Court, a museum dedicated to Benjamin Franklin. The Liberty Bell, the iconic symbol of American independence, located in the Liberty Bell Center, is just across the street. Independence National Historic Park is an American landmark that must be visited in your RV rental Philadelphia Pennsylvania.
Kimmel Center for the Performing Arts
A large performing arts venue right in the heart of Philadelphia, the Kimmel Center for the Performing Arts is the home of one of the country's Big Five symphony orchestras, the Philadelphia Orchestra. It is also home venue of the Philadelphia Chamber Music Society, the Chamber Orchestra of Philadelphia, and the performance series known as the Kimmel Center Presents, a large variety of classical, jazz, and world pop performers. When you do visit the city, the Kimmel Center is sure to have something going on that you and your fellow travelers will enjoy in your RV rental Phila PA.
The Philadelphia Museum of Art
With collections that have more than 227,000 objects that include "world-class holdings of European and American paintings, prints, drawings, and decorative arts", the Philadelphia Museum of Art will awe you with its extensive collections and exhibits. Artwork from some of the most renowned artists in history such as Rodin, van Gogh, Monet, Renoir, Manet, and Picasso, and others, call the museum home. Even if you don't visit the inside of the museum, the outside is an iconic landmark in itself. The "Rocky Steps", outside of the museum, was made famous by Sylvester Stallone in his series of Rocky movies. The museum is a Philly landmark and is more than deserving of a visit in an RV rental Phila!
Campgrounds and State/National Parks
French Creek State Park
Ideal for an RV rental near Philadelphia, PA, the French Creek State Park is located an hour outside of Philadelphia. It has 201 wooded and modern sites for when you rent RV Philadelphia PA. Amenities include shower and toilet facilities, 10 modern cabins, picnic areas, swimming, 20 miles of trails for hiking and biking, boating and boat rentals, and more for your campervan rental Philadelphia. Being only an hour outside of the city, French Creek State Park is the perfect location to enjoy the outdoors while being close enough to enjoy the city in a trailer rental Philadelphia!
Hospitality Creek Campground
Located in Williamstown, New Jersey, Hospitality Creek Campground is just a half-hour from Philadelphia, and an excellent choice for a motorhome rental in Philadelphia, PA. It has 240 shaded sites, including pull-thrus and 3-way hookups. Amenities include an Olympic size pool, a sandy beach and lake, two playgrounds, horseshoes, boat rentals, nature trail, cable TV, clean restrooms with toilets and hot showers, and much more for a motorhome rental Philadelphia PA. There are planned activities on weekends, and weekend church services during the warm season for your camper rental Philadelphia.
Philadelphia / West Chester KOA
This campground is located midway between Lancaster Amish Country and Philadelphia. The campsites include RV sites, cabins, and full service deluxe cabins. Guided tours of Philadelphia and Valley Forge depart daily from the campground with a four-person minimum. Amenities include wifi, cable TV, a swimming pool, snack bar, fishing, mini golf, arcade, laundry, and much more for a motorhome rental Philadelphia. The Philadelphia / West Chester KOA is a great family campground that will be hard to match anywhere else in the area. It is a great choice for a trailer rental in Philadelphia.
Events
Sports
Philadelphia is a major city in the American sports landscape. There are five major sports franchises within the city, the 76ers (NBA), the Eagles (NFL), the Phillies (MLB), the Flyers (NHL), and the Union (MLS). There are not too many cities that have 5 major sports franchises, and Philly is one of the exceptions. Known for its intense and unforgiving fan base, any Philadelphia sporting event is a truly fun and exciting experience.
Concerts and Shows
Being the 2nd largest city on the East Coast, Philadelphia is a must stop for artists or bands. The same can be said for comedians and speakers. The city has a long tradition of hosting legendary festivals, concerts, and shows. No matter what time of year you are in the area, there will be a show worth stopping by and seeing in a luxury RV rental Philadelphia.

We hope that your Philadelphia RV rental from RVshare is everything you expect and that Philly lives up to its nickname of "The City of Brotherly Love". Check out the RV rental prices to Philadelphia, PA at RVshare. This is the best time to rent an RV to Philadelphia, PA and have fun exploring this great city!

Safe travels in your travel trailer rental to Pennsylvania from everyone at RVshare!
RV Rentals Near Philadelphia, PA
Why Book Your RV Rental With RVshare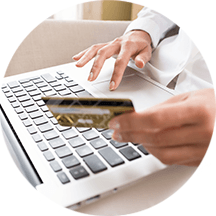 Secure Payments
A secure payment system gives you peace of mind.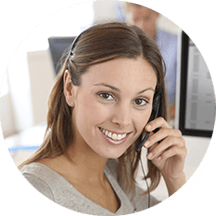 Roadside Assistance
FREE 24/7 roadside assistance is provided for your entire trip.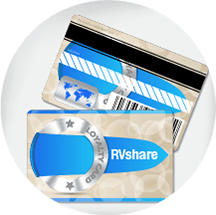 Rewards Program
5% cash back rewards to use towards your next trip.