Class C RV Rentals In Thornton Colorado
©Mapbox ©OpenStreetMap
Top Rated Class C Motorhome Rentals In Thornton, CO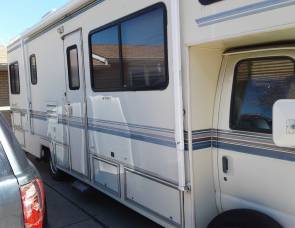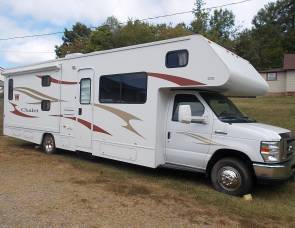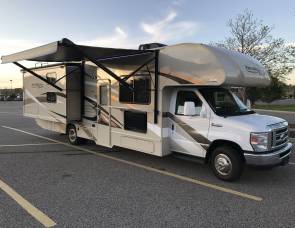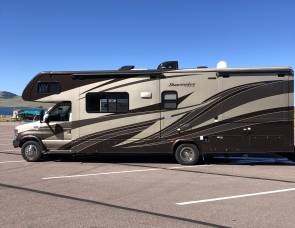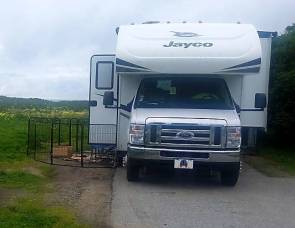 Rent a Class C RV in Thornton
Search and compare Thornton Colorado Class C RV rental prices, reviews, and photos. Get the best deal on Class C RVs for rent in Thornton Colorado. RVshare has the largest selection of Class C motorhomes in the Thornton area so you're guaranteed to find the perfect RV for your next road trip.
Thornton Colorado Class C RV Rental Reviews
The following captures all the issues experienced with renting an RV from the RVShare website. All damages listed and issues experienced were pre-existing prior to taking ownership of the RV. Everything is listed will be on the return form which will be provided to the owners when they pick up their RV at 3:00 pm MST. Supporting pictures will be provided on a separate email. Please add this information to my account for the record. POC: Adrian Roy RV Rental Date Inquiry: August 2019 RV Rental Dates: October 31, 2019 – November 12, 2019 Due to funds already spent (Approximately $2500) for events in TX and AZ and no time to find another RV as well as another snowstorm in the near future I had no options but to use their RV. All damage and issues with this RV were prior to using the RV for my paid timeframe. I contacted owners Claire & Steve from Elbert, CO to inquire about renting their RV in August 2019. I was never informed that their RV's leveling system was broken or that their windows by the two bunk beds were broken and required duct tape on the outside of their RV. During the period from August 2019 – October 2019 the owners never mentioned the above issues were ongoing. The owners stated that when they arrived at their mechanic's on the day they were delivering the RV to my house it was known at that time the leveling system was still broken and the windows still inoperable. The owners failed again to call me prior to delivering their RV of the continuing problem until it was delivered. Prior to delivering their RV on October 28, 2019 I reached out to them to recommend delivering their RV a day early because there was a snowstorm arriving on Monday and it more than likely be impossible to delivered their RV on the scheduled day. They did deliver their RV on Sunday although during the hours of darkness and 20 degrees, which made inspecting their RV more difficult. The next morning I inspected the RV and noticed the following. If I would have been aware of the issues with the owners RV I would not have rented their RV. I suspect the owners deliberately excluded the issues with their RV because they knew no one would rent it. Both front tire were bald and unsafe to drive their RV from Colorado to Texas, Texas to AZ, and AZ back to Colorado Springs, CO. The owners did pay to install to new tires on Tuesday (Pictures provided to RVShare) but failed to mention the condition of the RV tires. It would seem reasonable that the owners should have known their RV front tires were not safe to drive their RV thousands of miles. I believe if I would have not conducted a complete inspection of the RV I would have driven the RV and more than likely had issues that could result in injuries if a tire blew out at 65-70 miles per hour. The RV did need an alignment, but the owner's did not have one completed. Two broken windows on the outside of the RV bunkbeds (Pictures proved to RVShare). The RV generator had zero oil and on a regular basis continued to shut off, which is a protection of the generator engine. I purchased three quarts of oil for the generator at about 11:30 pm which cost me $22 for the oil and $60 for a ride because we were already parked on the infield of the Texas Motor Raceway with no vehicle to travel outside in the local town. Damage to bottom left & right rear of RV (Damage was on departure form). Cabinet door had a four-inch crack (Pictures provided to RVShare). AC unit did not work in AZ, with the average temperature was 85 degrees and 92 degrees in the RV (picture included). This was a major issue would took away the enjoyment of the RV as well as four days at an event. The RV battery would not hold a charge. The battery was checked and had several battery cells dead. The generator had to be used throughout the trip because the battery was useless. This issue took away from the enjoyment of the RV. The RV leveling system was broken on delivery. Scratch mark on the kitchen sink door. Damage on wood trim between the bunkbeds and master bedroom Both RV seats had above average wear & tear Wood trim on top bunkbed worn out Broken vents on the inside of the RV AC unit Shower head holder broken Master bedroom shade damaged
Great value. My rental needs were unusual and complicated. Sean was very helpful and understanding. He made the rental experience seem less and as easy as possible. Would rent from Sean and his family again!
My family of six went on a ten-day 2,400-mile trip through Colorado, New Mexico (ABQ balloon fiesta), Arizona, California (Carlsbad state park), Utah, and back to Colorado. We used everything in the camper during this trip: oven, stove, shower, water heater, generator, holding tanks (with heaters), freshwater tank, etc. Four days of which were dry camping with only water and supplies we packed in. We went from an abnormal freezing winter storm in early October, +90 degrees in Phoenix, to the beaches in San Diego, back to freezing at Fish Lake National Forest in Utah and Glenwood Springs, Co. We used the generator a lot while driving to cook using an Instant Pot and the microwave. The generator also came in handy driving through Death Valley as it offloaded the vehicle AC by using the overhead AC. The generator was powerful enough to run the AC, Instant Pot tied down with bungees, and the built-in microwave while driving. After spending so much time together in the camper, we were sad to take it back. Dropoff was a snap, quicker than expected, and Neal returned our security deposit promptly. The bad thing about Neal's camper is that it is an older model. The best thing my family enjoyed about this camper was… it is an older model. Having a one, four, six, and nine-year-old, we didn't feel like we were renting a retired bachelor's Mercedes. We were able to make this camper our home. We are experienced RVers; now, there were some rattles (silicone tape quieted the stove grate) and an occasional and expected drawer that popped opened while driving (which we brought necessary bungee tie-downs to prevent). What made our trip stress-free was that Neal gave a great run-down of everything in the camper that could be problematic. His communication was clear enough that we didn't need to call him once during our trip. Everything worked well – including things that Neal thought might be problematic. Things you should consider bringing if you rent this camper: A cigarette lighter plug-in inverter and 3-way grounded extension (to watch DVDs while driving) A full or queen mattress topper Compliment of dishes, flatware, and cups A can opener and bungee tarp tie-downs In short, Neal and his camper made a great and memorable vacation for my family. We are already planning our next trip to rent this camper again.
Stefan was great and very responsive , the RV had a few issues but he was able to work with me on finding a solution. The bed was very comfortable.
Renting A Class C Motorhome In Thornton
Class C RV Rentals Near Me