Motorhome, Camper and RV Rentals Colorado Springs, CO
RV Rental Reviews near Colorado Springs, CO
Colorado Springs, Colorado
Colorado Springs is a popular tourism spot in the United States. Located at the base of one of America's most famous mountains, Colorado Springs is a cup overflowing with natural beauty. The Fountain Creek feeds the city, providing this patch of desert with an oasis in which locals and visitors can enjoy water activities. RV Camping in a motorhome rental in Colorado Springs, CO is very pleasant during the temperate months. Its arid climate makes for great outdoor weather activities, especailly with an RV rental Colorado Springs CO. Nearby: Pikes Peak, Rocky Mountains. Why not rent an RV to Colorado Springs, CO now and enjoy what the city offers.
Popular Tourist Attractions
Garden of the Gods
The Garden of the Gods is a national park that holds a collection of stunning Red Rock formations that have been fascinating human beings since the dawn of mankind and is perfect for an RV rental Colorado Springs Colorado. Rocks of every shape and size can be found in the Garden of the Gods, including some that defy imagination such as the Balanced Rock. Visitors come to explore the formations, take pictures, and observe nature at its best during the summer months especially when they RV rent in Colorado Springs.
Seven Falls
About ten minutes from the downtown Colorado Springs area is an attraction known as "the grandest mile of scenery in Colorado." The seven falls reside in a box canyon near the Cheyenne Mountain. Each fall cascades into the next, a beautiful sight that has been listed as one of the National Geographic's International Waterfalls and one of the area's most sought after attractions for RV rentals Colorado Springs area. Visitors have been coming to see this spectacular sight since the 1800's, and is a great destination for RVers in their RV rental in Colorado Springs, CO.
Campgrounds Near Colorado Springs
Goldfield RV Park
The family owned and operated Goldfield RV Park has been in business for over fifty years, thanks in part to their excellent customer service. The Park offers all the essential amenities, which RVers travelling in their RV rentals in the Colorado Springs area will enjoy. Amenities include full hookups for RV's, clean showers, and a laundry facility needed by an RV rental in Colorado Springs. Being so close to some of the best outdoor attractions in the world affords this park to forgo the recreational area for a camper rental Colorado Springs. What they offer instead is quality service, insisting that every guest should be treated as the operators of Goldfield would treat themselves with a travel trailer rental Colorado Springs. For more information, visit http://goldfieldrvpark.com.
Garden of the Gods RV Resort
Located adjacent to one of America's favorite tourism destinations, Garden of the Gods RV Resort is an ideal place for camper rentals in Colorado Springs, Colorado. The resort offers five-star amenities including concierge activity planning, heated pool and spa, making this base station highly rated among its visitors with their camper rental Colorado Springs CO. The pavilion is beautifully maintained, and the landscaping is immaculate for your motorhome rental Colorado Springs CO. Despite its rustic location, Garden of the Gods RV Resort is very luxurious and best enjoyed in an RV rental in Colorado Springs, Colorado. Pets are welcomed. Reservations are required for a travel trailer rental Colorado Springs CO. For more information, visit http://rvcoutdoors.com/garden-of-the-gods.

Safe travels in your camper rental to Colorado Springs, Colorado from all of us here at RVshare!
RV Rentals Near Colorado Springs, CO
Why Book Your RV Rental With RVshare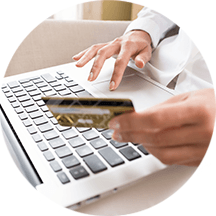 Secure Payments
Every rental booked through RVshare's secure payment system is backed by a $10,000 peace of mind guarantee.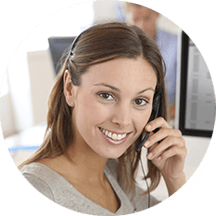 Roadside Assistance
Rent an RV online through RVshare and get FREE 24/7 roadside assistance for your entire trip.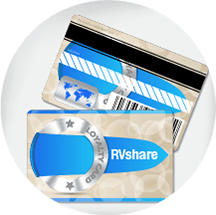 Rewards Program
When you book online through RVshare you'll get 5% cash back rewards to use towards your next trip.