Motorhome, Camper and RV Rentals Pueblo, CO
RV Rental Reviews near Pueblo, CO
Pueblo, Colorado
Welcome to the "Home of Heroes" of Pueblo, Colorado in your RVshare RV rental! Pueblo is situated where the Arkansas River and Fountain Creek meet and is about 112 miles South of the State Capitol of Denver. Pueblo is referred to as the "Home of Heroes" for being the hometown of four Medal of Honor recipients. It is also called "Steel City" because it is one of the largest steel-producing cities in the country. Pueblo is becoming increasingly known for its great attractions as well, being home to many fantastic museums, state and local parks, arenas and stadiums, theaters and clubs, restaurants, and natural landscapes. An RV rental Pueblo West Colorado is something that makes this state so special.

We understand that Pueblo is not as well known as some of its fellow Colorado cities, but that doesn't mean it has nothing to offer people looking for a great getaway particularly for an RVer enjoying a trip in a camper rental in Pueblo, Colorado. You can rent an RV to Pueblo and enjoy the short list of things to do and see we have prepared, which hopefully will convince you to visit the city soon in an RV rental Pueblo CO.
Popular Tourist Attractions
The Historic Arkansas Riverwalk of Pueblo
The Historic Arkansas Riverwalk of Pueblo is a 32-acre waterfront that is open to the public everyday. It is located in the heart of Downtown Pueblo, which has attracted new businesses that have revitalized the city's economy. It is now home to many great restaurants, shops and stores, bars and clubs, and riverboat tours that will keep you entertained and excited the entire time. No matter what time of day you're here there is something to do and see, depending on what you're in the mood for. Get some shopping done during the day and let loose at night on the Historic Arkansas Riverwalk of Pueblo!
Nature and Raptor Center of Pueblo
The Nature and Raptor Center of Pueblo is a nature preserve, formerly known as "Greenway and Nature Center of Pueblo," located just 10 minutes from Downtown Pueblo. This center has a blend of aquatic, riparian, transition, and semi-arid grassland habitats, while trying to increase the communities' awareness, appreciation, and support for their natural environment through different programs. The walk-thru is free and you can see many different bird species such as vultures, hawks, eagles, owls, and more. It is an especially cool place for kids to come and learn and interact with nature and wildlife.
Lake Pueblo State Park
Lake Pueblo State Park is a state park located in Pueblo County with 60 miles of shoreline and 10,000 acres of land. There are two full-service marinas, recreational fishing, hiking, camping, and swimming at a special swim beach. The park is packed with wildlife such mule deer, coyote, cottontail rabbit, red fox, gray fox, beaver, raccoon, prairie dogs, badgers, and much more. The park has remained one of the most popular attractions in the Pueblo area for almost 40 years since it was established. Spend a day here with your fellow travelers and enjoy an amazing day outdoors at Lake Pueblo State Park. You can also enjoy a stay in one of its campgrounds in an RV rental in Pueblo, West Colorado.
Campgrounds and State/National Parks
Pueblo KOA
The Pueblo KOA is centrally located to Pikes Peak, Garden of the Gods, Royal Gorge, San Isabel National Forest, Bishop Castle, and Downtown Pueblo. It is a KOA so you can expect excellent service and amenities in this campground. The campground has a large number of sites for all size RVs, many of which are full hookup sites, which is what your camper rental in Pueblo, CO needs. The Pueblo KOA's amenities include: wifi & cable TV, a swimming pool, a hot tub & sauna, a pavilion, a snack bar, bike rentals, 24/7 laundry room, and much more for your camper rental Pueblo Colorado. It remains one of the most popular RV parks for RVers in an RV rental in Pueblo, CO and will stay that way for a long time.
The Pueblo West Campground
The Pueblo West Campground is located just 20 minutes Northwest of Downtown Pueblo, making it one of the most accessible and conveniently located campgrounds in the area for your motorhome rental Pueblo CO. You won't have to travel far from your resting grounds to explore the Pueblo area and all of its attractions. The park has over 70 RV sites, many of which are full hookups, which is great for your RV rental to Pueblo, West Colorado. The park's amenities include: free wifi, clean restrooms & showers, laundry, on-site rodeo grounds, close to shopping, food, and gas, pet and motorcycle access, paved road access, and more for your travel trailer rental Pueblo CO. The Pueblo West Campground should definitely be on your list of RV park options when traveling in an RV rental in Pueblo, Colorado.
Events
Festivals
The Chile & Frijoles Festival – The annual Chile & Frijoles Festival is held each year in late September and brings Pueblo together to celebrate the area's most beloved crops, the green chile and frijoles (pinto beans). Come and enjoy delicious foods, drinks, music, arts & crafts, and cooking competitions participated by amazing chefs.

The Colorado State Fair – The Colorado State Fair has been a tradition in the state since 1872 and continues to be one of the biggest attractions in the state each year. You can come and enjoy a fantastic carnival packed with rides, games, contest, animals, concessions, and much more. Coming here will be an experience that you will never forget with a camper rental Pueblo CO.

Pueblo is a city that proudly lives up to the Colorado standard of beauty, excellence, and hospitality, making it a near perfect location to visit in an RV rental in Pueblo, West Colorado. We hope that our brief list has helped convince you of this! So why not rent an RV to Pueblo, CO now! We'll see you soon!

Safe travels in your motorhome rental in Pueblo, CO, from everyone here at RVshare!
RV Rentals Near Pueblo, CO
Why Book Your RV Rental With RVshare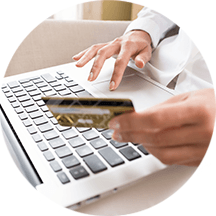 Secure Payments
Every rental booked through RVshare's secure payment system is backed by a $10,000 peace of mind guarantee.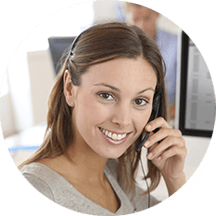 Roadside Assistance
Rent an RV online through RVshare and get FREE 24/7 roadside assistance for your entire trip.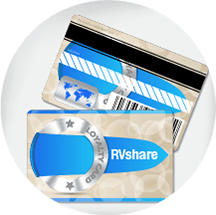 Rewards Program
When you book online through RVshare you'll get 5% cash back rewards to use towards your next trip.