Renting an RV
Last updated on January 15th, 2023. Originally published on February 20th, 2019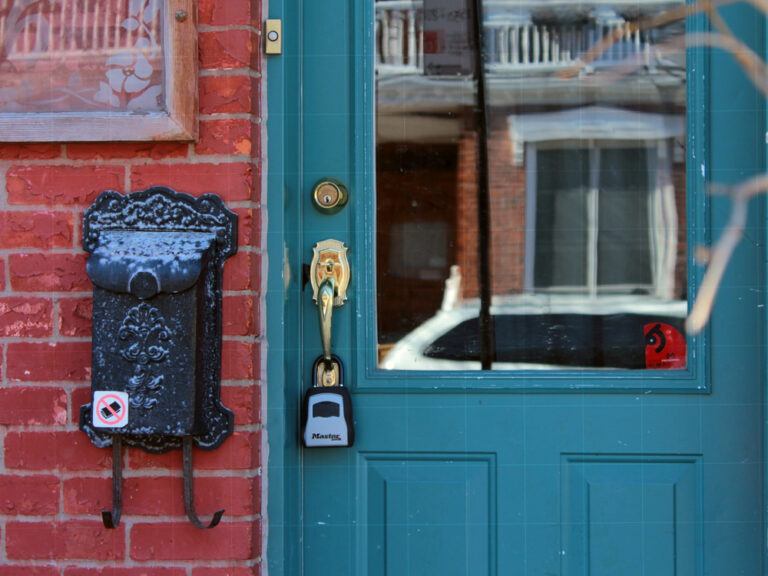 Getting ready for an epic vacation?
In today's travel industry, hotel rooms have taken a back seat to alternative accommodations like vacation rentals and house shares. And it makes sense, too. By renting accommodations directly from local owners, you not only get better prices but also a cozier, homier place to stay — and tons of local insight on the best things to see, eat, and do while you're in town.
But there's another unique travel option you may not have considered if you're looking for a home away from home: a camper rental! Although it might seem like renting an RV is only an option for road trips, motorhomes and travel trailers actually make excellent rental homes, both for vacationing in and plain old living in. You get all the benefits you do from Airbnb and other home-share programs, along with, well, wheels — so you can always pick up and move if you so desire!
Of course, living in an RV is a very different beast from living in a sticks-and-bricks structure, whether you're hanging out for a weekend or full-timing it. So in this post, we'll talk about the differences between renting a house and renting an RV, so you can decide which move makes the most sense for your next vacation or long-term stay.
Vacation Rental Sites
Let's start with the old-school option: vacation home rentals. There are plenty of amazing rental homes on the market, whether you're planning on signing a year lease or just staying somewhere for a few days. You could rent a private room in someone's house on the cheap or go all-out and get a whole oceanfront villa to yourself. With the ever-increasing number of homeshare and rental options, the opportunities are endless.
Here are some of the most common ways to secure rental homes, whether you're in for a one-night stay or hoping for a semi-permanent lease.
Apartments, Houses, and Condos for Rent
Moving to a new city, but not quite ready to buy a house? Looking to keep one roof over your head for several months or years?
Finding a rental property for a long-term lease is easier than ever. Where you once would have had to drive around aimlessly for hours or rely on word-of-mouth recommendations, today's renters can utilize online resources like Craigslist, Zillow, Trulia, Zumper and many others, all of which make it simple to see what's on the market and even to filter for your favorite features. With these kinds of rental properties, you'll generally sign a lease for several months or a year, and you'll be responsible for some basic home maintenance items, like making sure the pipes don't freeze and keeping the place clean. Depending on your lease agreement, you may also be required to keep up with lawn care.
Most rental homes of this type are offered up unfurnished, so you'll need to outfit the space with your own bed, dining room table, and other fixtures. It is also possible to find furnished homes for rent, either for a long-term lease or on a month-to-month basis. It all depends what's available in your area!
Traditional Vacation Rental Companies
Looking to stay somewhere for several days or even weeks, but don't need a long-term lease? Vacation rentals are a great way to enjoy the comforts of a household while you're away from home, such as kitchen and laundry facilities. Traditional vacation rental companies specialize in these kinds of short-term-lease properties and are often found in destinations where extended stays are common. For instance, along the east coast of Florida, you can find many beach rentals and timeshares that are managed by these kinds of companies.
Traditional vacation rental homes are furnished and usually include all the extras you need to stay comfortable during your time there, like sheets, towels, and other basics. You'll likely still need to supply your own toiletries, however.
Extended Stay Hotels
In response to the ever-increasing pressures of the travel industry, many hotel chains are offering comfortable extended-stay options, including suites with amenities like full-sized kitchens or laundry service options. By staying at an extended stay hotel, you get the best of both worlds: self-sustainability and services, like, for instance, a daily cleaning and turndown by a maid. However, these accommodations can be quite costly, especially if you're staying for a truly extended amount of time.
Airbnb, Homestay, and Other Peer-to-Peer Networks
Remember how Uber transformed the world of taxicabs by offering its unique peer-to-peer rideshare service, which was, at the time, revolutionary?
Well, the peer-to-peer economy has also reached the accommodations branch of the travel industry, with a plethora of short- and medium-term vacation rentals available by owner. Airbnb might be the best known of these styles of accommodations, and offers a huge range in terms of rental length and housing style. You could stay for a month in an off-grid yurt or crash on someone's couch for an evening. It's all up to you… and the filters you choose.
Another peer-to-peer rental housing option is Homestay, which specializes in finding you semi-private accommodations (i.e., a bedroom) inside a local's house. That way, you benefit from the host's unique insight into your destination. If you're feeling especially scrappy, there's also Couchsurfing, which matches you up with hosts who offer up their couches and other ad-hoc sleeping spaces free of charge in exchange for nothing but your travel stories and the pleasure of your company.
RV vs. House: What's the Difference?
Of course, in our discussion of vacation homes so far, we haven't yet touched on the real topic of this blog post: RV rentals. It's probably no surprise that we think the RV lifestyle is one of the best travel opportunities around, and that hitting the road in a travel trailer or motorhome makes for some of the best family vacations we've heard of.
But if you've never driven, or even stepped foot into, an RV before, you should be aware that there are some pretty substantial differences between RV living and kicking it in a foundation-built structure. Here are a few of the biggest discrepancies to prepare for if you're considering renting a rig instead of a regular home, and some quick tips on how to get used to them.
Parking Your Home Away from Home
Whether it's an apartment or a house, one thing's for sure with a traditional structure — you don't have to expend any energy in figuring out where to park it!
The same can't be said of an RV, of course. Once you've secured your mobile roof, you also have to secure a place to put it. And many of those new to the world of RVing are surprised to discover all RV parking and accommodations are not created equally… and they're not all that cheap. In fact, many RV campgrounds are downright expensive, especially in highly-sought-after travel destinations during prime travel seasons. It's not uncommon to see spaces go for as much as $75 per night!
When added to the price of gas and other travel necessities, those campsite accommodation costs can seriously eat into your travel budget. But fortunately, there are plenty of ways to save a pretty penny on your campsite you can spend the cash on other ventures… like all the cool stuff to do at your destination!
For instance, choosing a public campsite, like the ones available at state and national parks, instead of a privately-owned, resort-style campground could lower your costs from approximately $50 per day to approximately $50 for two weeks, often with the same conveniences and hookups. For more information about the difference between public and private campgrounds, click here.
If you're hoping to have your cake and eat it too, you might also consider scoring a sweet campsite accommodation discount through a club like Passport America. Although there are dozens of these sorts of clubs out there for campers, Passport America is easily our favorite because it's so straightforward. Your membership costs less than $50 per year, but gets you a full 50% off your campsite accommodation fees at almost 1900 campgrounds across the country. Yup, half off, for a whole year, for the price you might have paid in a single night at one of the many eligible campgrounds… just like that! Click here to learn more about Passport America and get your own membership today.
Utilities — and Where to Get Them
Unless you're looking at an Earthship or another alternative dwelling, chances are, if you get a regular vacation rental, you'll have regular, straight-from-the-grid electric power and water during your stay there. And one of the main attractions of RVing is the opportunity to "camp" with all these same creature comforts… but getting access to them might require a little bit more footwork, depending on your situation.
Many resort-style campgrounds, and even developed campsites in public parks, offer hook ups to shore power and water which will supply you with your utilities during your stay. But if you're thinking off-grid camping, or "boondocking," is more your style, your electricity will be coming either from your on-board propane generator or solar power, and your water will be what you've brought along with you in your freshwater holding tank.
If you're plugged in, you'll have to note whether your setup draws 30 or 50 amps of power and be sure to find a campsite with the appropriate accommodations. And if you're "roughing it" off-grid, be sure to fill up that propane tank ahead of time… or, better yet, consider foregoing electricity entirely. (Hint: choose a destination where the season brings temperate climes, and you won't really have to worry about air conditioning!)
For more information on off-grid camping or boondocking, check out our expert guide here. We've also written about how to use electrical RV hookups!
Storage Space: How to Maximize It
You know how with regular homes, it's all about location, location, location?
Well, in an RV, your location is pretty much wherever you decide to be at the time. But as in all parts of life, it's a trade-off. And although you can always pick up and move to a new locale in your RV, something else is at a premium: storage capacity. Even in the largest, most luxurious RVs on the planet, you're not going to have as much room as you would in a standard home with its many closets and potential attic and basement.
Of course, not having space for all that stuff is part of what draws some people to the RVing lifestyle in the first place. It's all about emphasizing experiences over things and doing away with the stuff you don't need so you can maximize what you deem truly important. And besides, when you're vacationing, you don't really need that much stuff, do you?
That said, you're probably going to want to bring some gear along for the ride, especially if you enjoy adventure sports and other outdoorsy pursuits during your travels. Look for motorhomes and travel trailers with ample under-coach storage compartments, and also consider these clever interior storage solutions to make even a small amount of room seem a whole lot larger.
Plumbing, Sewer, and Preserving Water
You know how it is: when you've gotta go, you've gotta go. And the same can be said for a travel trailer or motorhome.
When you're living or staying in a standard building, chances are you don't really think about what happens to your water once it's washed down the drain, or your — well, you know — once it's flushed down the toilet. But in an RV, everything's on board, including waste water holding tanks that keep your flow from, um, flowing right out into the street. And while emptying your sewer tanks isn't as much of a nightmare as beginners often fear it is, it is a reality of the RVing lifestyle you need to be prepared for.
If you're staying at a developed campground, you'll likely have an onsite sewer hookup, or at least a dump you can visit somewhere in the park. And you'll be hooked up to city water, so you won't have to worry about being ultra-conservative with the H2O.
But when you're boondocking, water becomes a bigger deal. All you've got to use is what you've got on board with you, which means you have to get pretty creative about saving it if you don't want to be forced to venture back to civilization before you're ready. Better yet, the tactics that'll stretch your fresh water supply also help to keep your wastewater tanks from filling too quickly, such as choosing meals that don't require too much cleanup and skipping traditional showers in favor of using baby wipes. (Hey, you're out in the woods anyway, right?)
Motorhome Rentals are Vacation Home Rentals on Wheels
Although there are many differences between staying in a traditional building and kicking it RV style, we like to think of RVs as vacation rental homes on wheels. You get all the same conveniences and comforts as you do in a short-term beach house lease or extended stay hotel… with the added bonus of being able to move your private getaway bungalow anywhere you choose to!
Of course, if you've looked into the RV rental market at all, you may already know that RV rental prices aren't always what you would call cheap. It's not uncommon to see rigs listed for as much as $300 per night, or even more, from the large, nationwide RV rental dealerships. And of course, those figures don't count the "extras" that are really anything but extra, like gas, food, and sneaky dealership fees for mileage or insurance.
But if you're wondering, "are any of the RV rentals near me both affordable and comfortable?" — the answer is a resounding yes! Just like Airbnb has changed the vacation rental market, RVshare has brought RV rentals by owner to the fore, and it has many of the same kinds of benefits.
RVshare: It's Like Airbnb for RVs!
What draws travelers to the Airbnb model, anyway?
If you ask someone who uses the site often, chances are they'll say one of the following.
It all sounds pretty great, right? Well, what Airbnb is for vacation rentals, RVshare is for RV rentals! All of the points above hold true for rigs rented through RVshare as opposed to at a major rental agency, and there are even more benefits, too.
For one thing, if you're on the market to purchase your own rig down the line at some point, you'll find a much wider range of vehicles available through the peer-to-peer market than you would at a commercial dealership. These large, nationwide franchises often have only one or two models, and they're almost always large motorhomes fresh off the factory floor… which is great if you're looking for ease of use and convenience. But if you're interested in trying a different type of RV camping, whether it's a luxury RV rental or trying out a variety of travel trailer rentals, you'll have a much better chance of finding what you're looking for on the private market. Regular RV owners aren't limited by what some corporate board finds to be the most cost-effective rental vehicle… they're just offering what they have, which means you get a much more authentic RVing experience!
And just as is the case with Airbnb and other homeshare systems, the RV rental rates you'll find when you browse the private rentals on RVshare are super competitive when compared to the national dealerships. You could save hundreds of dollars on the rental itself, giving you lots of extra budgetary wiggle room to spend on the stuff that really matters — food, fun, and frolicking at your destination.
Finally, we know that taking the keys to your rental vehicle from a perfect stranger can be a little intimidating. (Many people report similar feelings when they first consider renting temporary housing through Airbnb, too.) But because all communication and monetary transactions take place through our secure platform, you have nothing to worry about. We've also got a comprehensive and easy-to-use rating system, so you'll know exactly what to expect well before you push the "book" button. And just like Airbnb, we have an Instant Book feature that allows you to plan your vacation without any last-minute stressing about plans falling through. You'll get to rent a rig you love for a price you can afford and meet other travelers just like you in the bargain. It's a pretty serious win-win situation!
RV Trip Planner
In this post, we've focused on the differences between living in a traditional, foundation-built house and the unique obstacles (and benefits!) of mobile home living. When your house is on wheels, you've got all the comforts and conveniences of modern-day life with the additional perk of being able to pick up and go wherever you like, and that's a pretty amazing combination whether you're in it for a weekend or a lifetime.
But most of us looking into vacation rentals fall somewhere in between those two extremes, planning a family road trip that might last a few weeks or so — not a quick weekend jaunt or a long-term living situation. If you're looking for guidance on taking amazing RV vacations, look no further — we've got tons of experience on the subject, and have written tons of great content to help you out.
Choosing a Destination
The very first challenge you'll face when you take an RV trip is the sheer number of vacation options available to you. Just like a road trip in a regular car, your only limit is the road itself — and your time and budget, of course!
If you're staring agape at your atlas and have no idea where to start, check out the following RVshare posts for inspiration.
Packing and Setting Up
Many things about RV camping are pretty self-explanatory, but that doesn't mean there's no learning curve at all. Most veteran campers will tell you there are a few things we wish we'd known ahead of time. Fortunately for you, we've written the following posts so you can benefit from our lessons without having to learn the hard way!
What to Do Along the Way and When You Get There
How will you keep the kids calm during a rainy vacation day? What's the deal with the junior ranger program? And what kinds of adventures and experiences should be on mom and dad's to-do lists?
Here are even more RVshare posts to get you set up for success.
Whether it's a weekend or a whole lifetime — which happens to more of us than you'd expect — we know you're going to fall in love with the RVing lifestyle. And don't forget: when you're living or camping in an RV, home is where you park it!
This post may contain affiliate links.