How to Use Electrical RV Hookups
How Tos & Tips
December 9th, 2018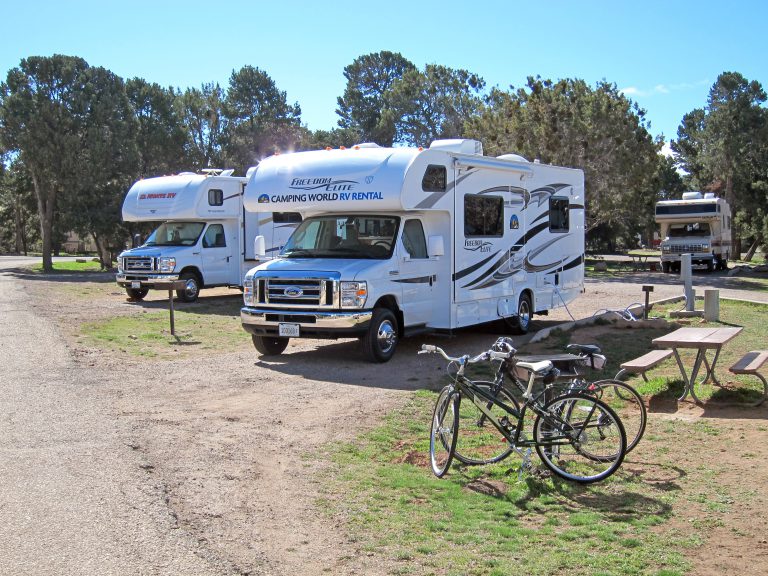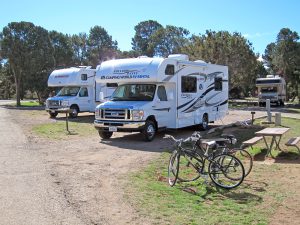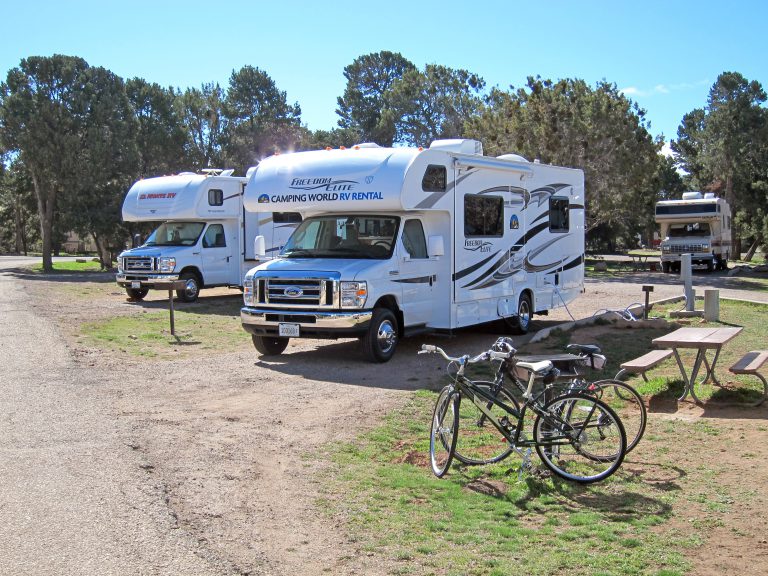 Camping in an RV is one of the most luxurious ways to enjoy the outdoors. There's indoor plumbing, air conditioning, and even a kitchen where you can make delicious home-cooked meals. But to tap into the electricity needed to run your stovetop, charge your cell phone, or plug in your box fan, you'll first need to conquer your fear of RV hookups.
Thankfully, it's not as complicated as it sounds. In this quick guide, we'll go over everything you need to know about supplying your RV with electricity.
Types of hookup sites
The first step is to know what to look for in a campground. These days, many RV parks have full hookups, which give you access to electricity, water, and a sewer connection. Checking into a full-hookup campground is the easiest way to travel, since you'll have everything you need right at your campsite.
On the other hand, some campgrounds only have partial hookups, generally just for electricity and water. In that case, you'll need to find a dumping station at the end of your stay so you can empty your waste water tank. This type of setup is still fairly easy for beginners to figure out.
Finally, there's what's known as "primitive camping" or "boondocking." Primitive campsites are those without any kind of RV hookups. Although it can be quite beautiful to set up in a remote location with nothing but skyline for miles, this method is not recommended for beginners since you'll need a generator, solar panels, or some other source of energy to power your RV. Tackling the primitive camping trip is best reserved for those who are more comfortable and experienced with RV living.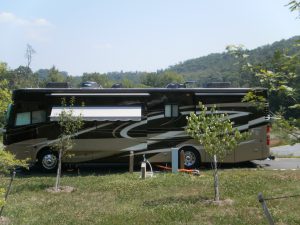 RV campgrounds
Searching for an RV campground with the right level of amenities is crucial for peace of mind. Since many national parks do not offer full-service campsites with hookups for water, sewer, and electricity, prepare to do your research before leaving home. In some cases, you may find it easier to stay at a private campground nearby instead of directly on-site.
Three of the most popular national parks — Grand Canyon National Park, Yellowstone National Park, and Grand Teton National Park — all offer a limited number of campsites with full RV hookups. However, that's not typically the case with most national parks. To learn more, be sure to check out the National Park Service's website for details and reservations.
RV electrical hookup
OK, so you've booked your campsite at a campground with full RV hookups. Now it's time for the moment of truth — connecting to the electric hookup.
To start, make sure to turn the breaker off on the power supply box at your campsite. Safety first!
Next, remove the RV plug from your rig and connect it to the power box. In some cases, you may need to use an RV plug adapter. Depending on how your RV is rated, you may want to keep a 50 amp RV plug adapter or a 30 amp RV plug adapter handy. (You can check out our guide here if you're not sure!)
Flip the breaker back on. You've got power!
If your campsite offers a cable supply, connect your coaxial cable to the RV and then to the cable source.
Now that you've connected to the RV hookups, you can start enjoying all the amenities of your rig, from the refrigerator to the overhead lights to your flatscreen TV.
We hope this guide has been helpful! Safe travels, and happy camping!