Over the Snow? Our 8 Favorite Snowbird Destinations
Travel Inspiration
December 5th, 2017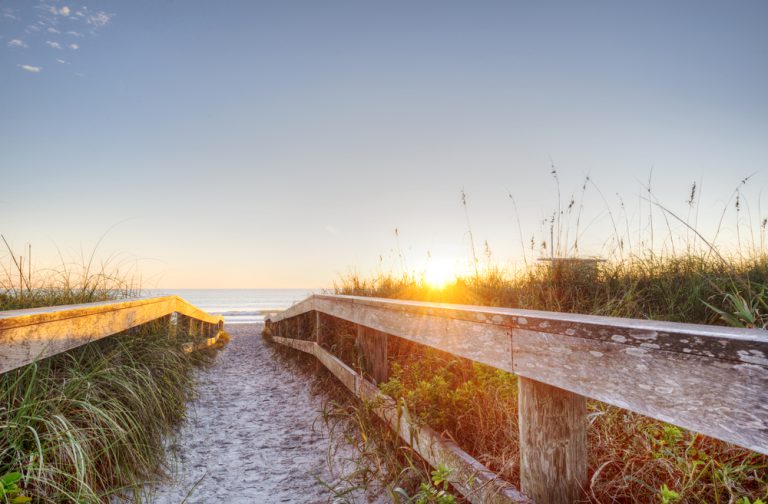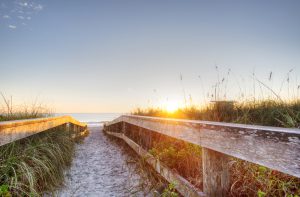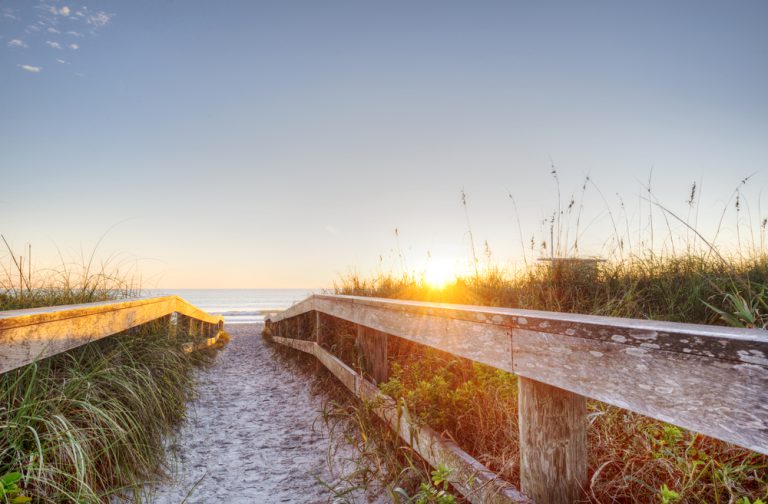 Oh, the weather outside is frightful… for people whose houses aren't on wheels, that is!
One of the best parts of the RV lifestyle is the ability to simply follow warm weather wherever it may lead. And now that chilly temperatures have come calling in most of America, you may have found yourself reaching for your road atlas as well as your favorite blanket.
You may already have a favorite winter haven, or maybe this is your first year taking to the road to escape Jack Frost.
Either way, we put together this list of some of the best warm places to spend the winter, whether you're a retiree snowbird who never plans to pick up a snow shovel again… or just taking a well-deserved break from this year's ice capades.
Popular Snowbird Destinations
Looking for the best places to spend the chilly winter months? Wondering where the most experienced snowbirds fly off to winter?
Here are some of our favorite destinations in the United States for those hoping to escape the cold.
1. Tybee Island, Georgia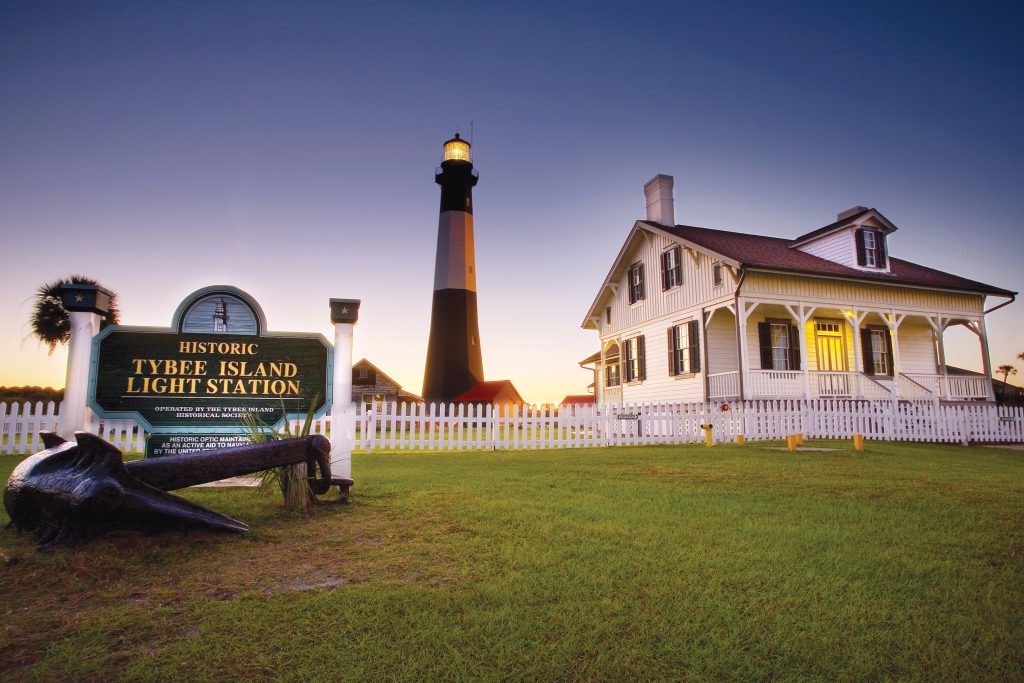 Come see why this stunning section of coastline has been a tourist destination for well over a hundred years. From its picturesque lighthouse to the delicious seafood, there's a reason Tybee's got a reputation as a great spot to spend any season, and especially winter — after all, Georgia campgrounds are open year round!
2. Big Pine Key, Florida
Want to while away the winter with a fishing pole in hand? Ready to hit the Florida Keys without paying Key West prices?
We've found the perfect solution.
Of course, Florida is one of the top snowbird destinations in the country, and this city hits all the spots without commanding a daunting price. With an endless seascape and a variety of campgrounds to choose from, Big Pine Key is one of the best Florida snowbird destinations around, especially for RVers. Just don't forget to bring your fishing rod and tackle box!
Snowbird Travel Destinations
Where to this winter? Here are some more ideas.
3. Flagstaff, Arizona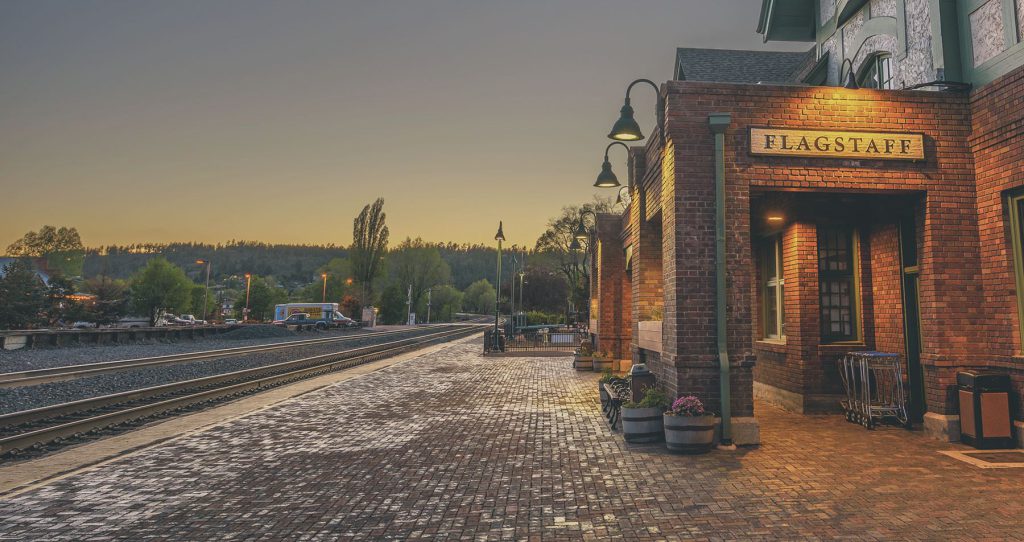 Nestled in the shadow of one of the most well-known RV destinations on the map — yes, we're talking about the Grand Canyon — this college town is a great place to while away a winter, especially if you still want to get some use out of your favorite ugly Christmas sweater. With temperatures in the 40s, you won't freeze, but you'll still get the sense that winter's in the air.
Plus, as the gateway town to one of the most well-loved National Parks in the country, Flagstaff boasts a plethora of RV camping options. As far as Arizona snowbird destinations go, it's the one to choose if you're looking for an excuse to cuddle up!
4. Hollywood, Florida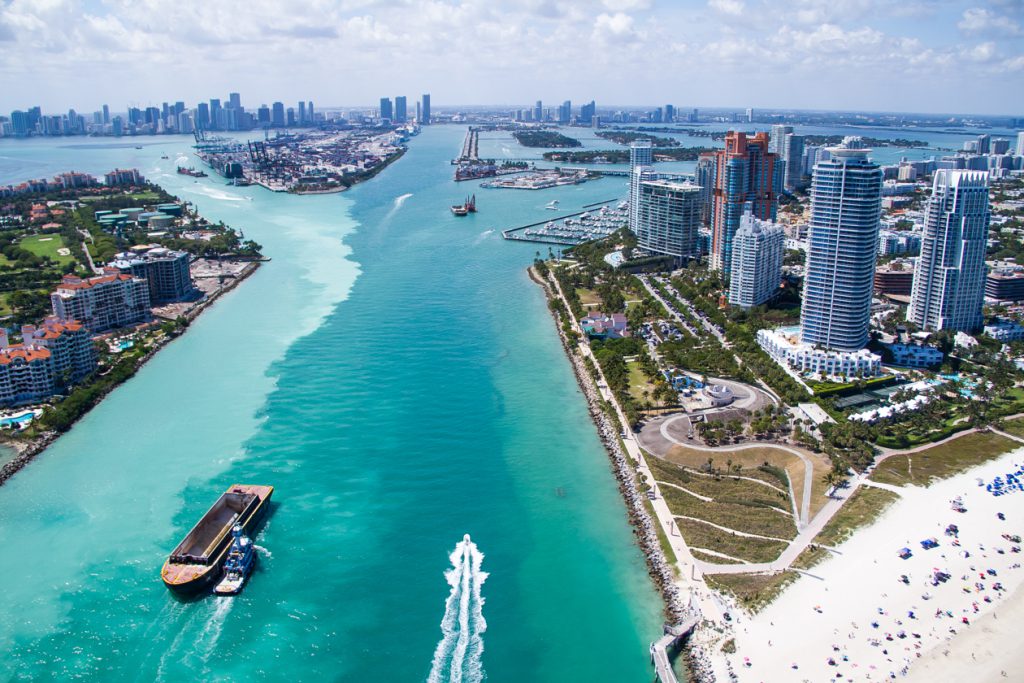 Yes, there's an east-coast Hollywood — and, in fact, it predates its famous west-coast cousin.
Nestled between Miami and Fort Lauderdale, Hollywood has the beauty of south Florida beaches without Miami beach prices, and you can still score some killer Cuban food in the bargain. Don't skip a trip to Downtown Hollywood, a central strip with bars, restaurants, and gelato galore.
Although this destination is decidedly urban, there's still great camping surprisingly close by, from Seminole Park to the town's KOA. Head on down and see what this southeastern city has to offer you!
Affordable Snowbird Destinations
Want to skip winter without breaking the bank?
Don't worry; it's totally possible. Here are a few warm winter destinations that'll keep your wallet as cozy as you are.
5. San Antonio, Texas
The Alamo isn't all you'll remember about this southern gem. You know what they say about life deep in the heart of Texas, after all!
Along with its wonderfully warm winters, San Antonio offers all the big-city culture you could wish for… in the midst of a vast and beautiful Texas wilderness just begging to be explored. Oh, and did we mention some of the best barbecue and Tex-Mex you'll ever eat? Yes, please.
6. Twentynine Palms, California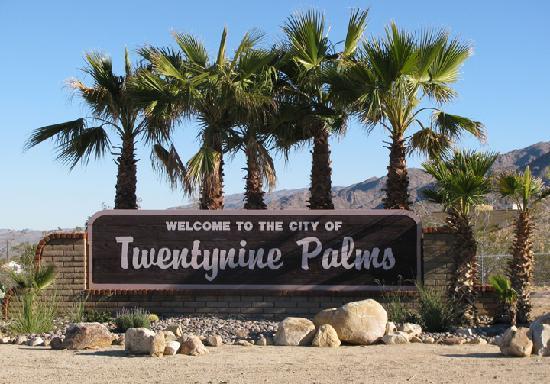 Don't let the funny name throw you off — there's a reason there are songs about this place!
Just an hour and change east of L.A., you'll find a desert paradise of vast sand dunes, joshua trees… and lots and lots of sunshine.
Best of all, you'll be enjoying one of the few California snowbird destinations that don't have a California-sized price tag. You can find a site for less than $40 a night, and prices go even lower if you're staying for longer. (And likely lower still if you're using your Passport America membership!)
Snowbird RV Locations
Still haven't found your perfect winter getaway? Here are a few more snowbird RV destinations for you to consider.
7. Las Vegas, Nevada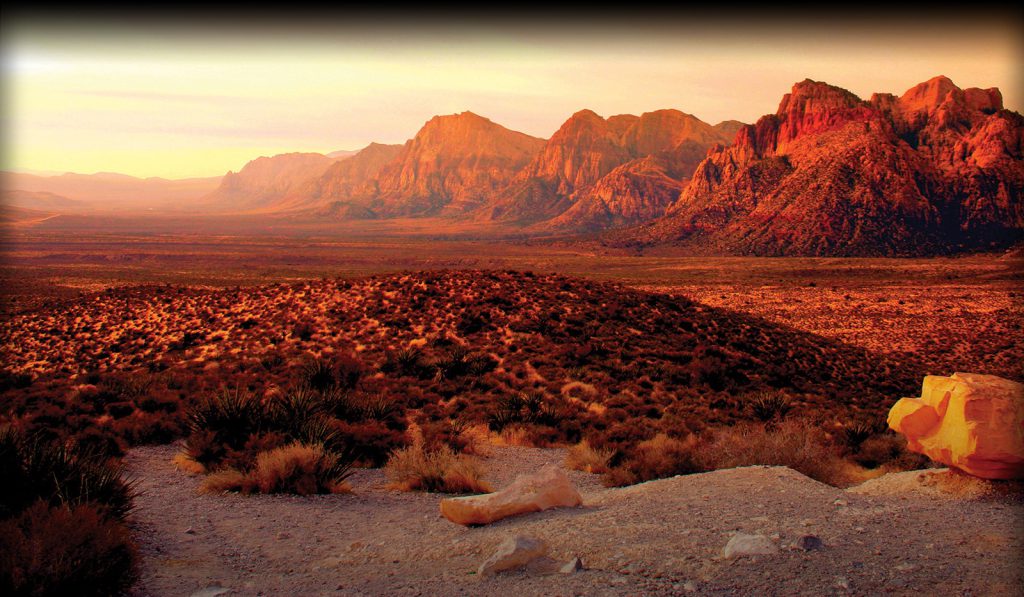 You don't have to be a high roller to enjoy the Nevada sunshine — and with Red Rock Canyon right nearby, you've got endless hiking opportunities, too.
Best of all, Vegas has a surprisingly low cost of living. After all, most of the people who visit are too busy eating at the giant casino buffets to bother with groceries!
8. Albuquerque, New Mexico
There's more to this southwestern town than visiting all the sites from Breaking Bad — not that we'd blame you for that, either!
Albuquerque has a vibrant culinary scene and a number of intriguing cultural attractions, like its biological park or the Petroglyph National Monument. And yes, it's also a hot spot for hot air ballooning. It all takes place in the shadow of the Cibola National Forest, full of beautiful hiking and biking trails… and well above freezing all the way through December!
There are plenty of places in this beautiful country of ours to pass a winter without any cold-weather woes, and these are just a few of the options. So RVers: what are your favorite snowbird destinations? Let us know! After all, we have our own winter plans to make. 🙂
This post may contain affiliate links.