Top RVs Nearby
RV Rental in the San Francisco Bay Area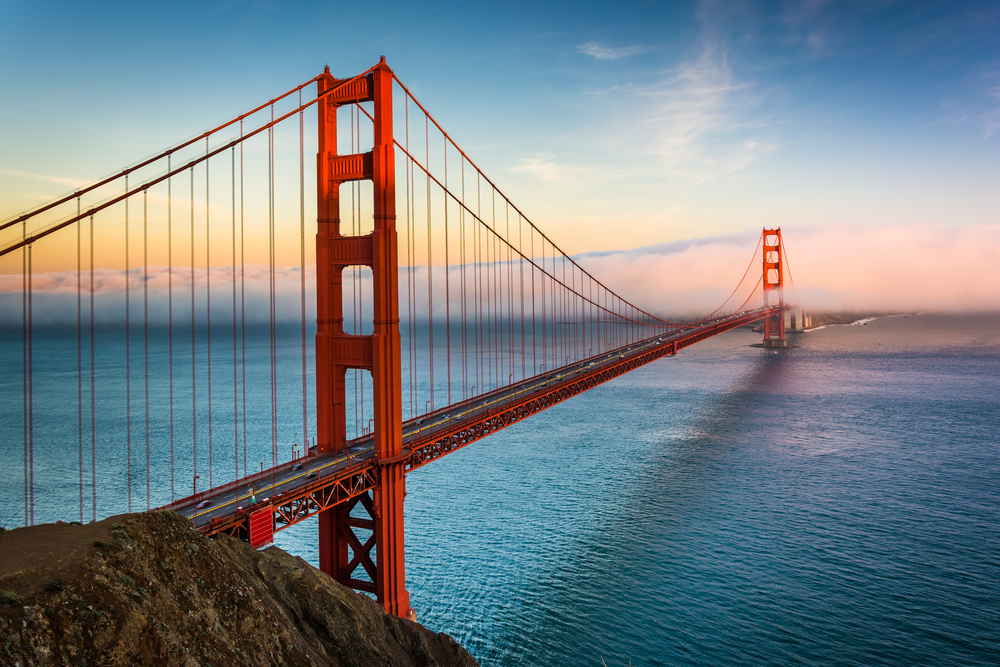 Traveling in an RV is one of the best ways to experience the open road and travel to new places. Having a stunning destination is the best way to ensure your RV road trip will be an unforgettable vacation. One amazing place that will undoubtedly be a trip for the books is the San Francisco Bay Area.
In order to make a trip to the SF Bay Area a true success, there are a few things you need to plan out ahead of time.
An RV that will fit the needs of your vacation
A stunning place to camp
A fun-packed schedule of things to do
Best RV Rental Bay Area
The easiest and most stress-free way to travel in an RV is to find a rental. This will allow you to save money by only paying for the motorhome when you want to use it. In fact, renting an RV can save up to 57% on costs compared to other forms of travel.
Where can you find an RV for rent in the Bay Area? RVshare is the world's largest online RV rental marketplace, meaning there are plenty of budget-friendly listings available. You'll be able to find the perfect RV rental listed by owner in the Bay Area SF.
In four simple steps, you'll be able to start your trip through beautiful California.
Enter the location you want to pick up your rental
Filter your results
Browse the listings until you find what you're looking for
Send the owner a quick request to book their unit
Private RV Rental Bay Area
When choosing an RV for your trip, there are a few things to keep in mind. How many people you're traveling with, what type of trip you're taking, and how much of your budget can be allocated towards a rental motorhome are all factors to consider. Let's take a closer look at some of the things that can determine the right RV fit for your trip.
If you're planning on hitting the town, a smaller RV, such as a class B motorhome may be the best choice for you. A class B motorhome is a small motorized RV built on a van chassis, making it an easier rental to drive in a crowded city such as the San Francisco Bay Area.
If you're planning on gearing your trip more towards viewing the natural beauty of California, there are a few amenities, in particular, that would be useful to you. For instance, after hitting the beach, you may want an RV equipped with an outdoor shower or even a rental that has enough storage space for some surf gear. If you're staying at one of the national parks, an RV with an awning or outdoor kitchenette would be a great idea to allow you to spend more time admiring the great outdoors.
If you're more interested in traveling in comfort, a class A motorhome will give you the luxury RV rental experience to travel the Bay Area and other parts of California in style.
RV Rental Bay Area Cost
As stated before, your budget will probably affect your decision on which RV type you want to go with. To help you gain insight into how much rentals in the Bay Area will cost, we've gathered some average prices of a few different RV classes.
Starting with the most luxurious, and most expensive RV, we have the class A motorhome, which has an average rental rate of $200-$400 per night. Class B motorhomes, which are a great choice for sightseeing in the city, average at $200-$300 per night. Finally, for a cheap RV rental, pop up trailers have an average nightly rental rate in the Bay Area of $100-$150.
RV Rental in San Francisco Bay Area
Once you've chosen an RV for your vacation, you need to find your ideal spot to set up camp. Luckily, the SF Bay Area has some beautiful private spots to camp in RVs. Specifically, there are a few national parks that are popular places to camp.
The Golden Gate National Recreation Area is a popular destination that has a few RV camps nearby. This beautiful park boasts historic treasures, breathtaking hiking trails, and even junior ranger programs for young ones.
Another popular destination is Point Reyes National Seashore. Another beautiful park with some great RV sites nearby, this national park offers hiking trails, spectacular beach views, and an educational visitor center.
Once the logistics of your road trip are planned, you'll be ready to add some fun attractions to your itinerary. Luckily, the San Francisco area is chock full of fun things to do!
The Golden Gate Bridge. What trip to San Francisco would be complete without viewing this famous bridge? You can simply drive across it, or take the walkways on either side that are open to pedestrians and cyclists alike.
Chinatown. Although there many Chinatowns in other cities across the USA, this one is special. It's the oldest and largest of its kind in the country.
Napa Valley. Known for the large grape fields and countless wineries, this is the perfect spot for a day trip.
Helicopter Tours. If you're feeling particularly adventurous, you can get a tour of the entire San Francisco area from the sky! There are plenty of helicopter tours to choose from, so you'll be able to find one to your liking.
Bay Area RV Rental Conclusion
The San Francisco Bay Area is a classic spot to vacation. With beaches, museums, national parks, and historical landmarks, there's truly something for everyone. If you're planning a road trip, all you need is the right RV for your family, a beautiful spot to camp, and a few fun attractions to stop at along the way!
RVshare makes it easy to find that perfect RV to start your trip out on the right foot. All it takes is a few minutes to book your motorhome, and then you'll be on your way to enjoying sunny California!