Motorhome, Camper and RV Rentals Fairfield, CA
RV Rental Reviews near Fairfield, CA
Fairfield, California
Have fun driving to Fairfield in your RV rental from RVshare! Incorporated in 1903, the city of Fairfield is strategically located between Sacramento and San Francisco. It is blessed with a Mediterranean climate, which means it enjoys a pleasant weather all year round. The city is the headquarters of Jelly Belly and is the home of Travis Air Force base. One of the most progressive cities in California, Fairfield still exudes a small town charm with tree-lined streets, small town values and friendly locals. The city is also proud of its cultural diversity and is a melting pot of races from the different corners of the world.
It might be a little difficult for you to choose the attractions you want to check out in Fairfield because there are so many! To make it easier for you, we are sharing our own list of favorites in Fairfield. We hope this list will help you decide which places to visit in your RV
rental Fairfield CA!
Popular Tourists Attractions
Jelly Belly Factory Tour
Fairfield is the headquarters of Jelly Belly, the makers of the world famous jellybeans and other candies. You can actually take a tour of the factory and have fun learning more about how these candies are processed and produced. The Jelly Belly Tour takes place in its headquarters and a guided tour will bring you to its working factory where they cook up about 150 different sweet treats and where you can observe the whole process of making these tasty jellybeans. At the end of the tour you will receive some sweets treats, which will make you want to take the tour again! The Jelly Belly Visitor Center is open daily except during major holidays.
Travis Heritage Center
A must visit in Fairfield; the Travis Heritage Center is where you will find one of the largest collections of military aircraft on the West Coast. It features 35 aircrafts on display including fighters, bombers, trainers, cargo and liaison aircraft, and an assortment of exhibits related to military aviation. It also features space capsules for children, air force uniforms, and parts of planes such as engines and cockpits. The center has a picnic area where you can relax after touring the center, and a gift shop where you can buy souvenirs. Although Travis Heritage Center is open to the public and admission is free, you have to call-in before visiting to find out the current security conditions for entry.
Il Fiorello Olive Oil Company
If you want to learn more about olive oil and its history, you must take a tour of the Il Fiorello Olive Oil Company, which is about ten minutes from the city proper of Fairfield. It is a family owned and operated company, which prides itself with its more than 2,000 olive trees, and a mill, which serves over 100 private growers. The tour of the property will take about an hour and features a visit to the olive grove, the history of olive oil, and the state of the art Pieralisi Gold olive mill which is capable of milling 3 tons of olives hourly. The tour ends with a guided tasting of the olive oils and balsamic vinegar reductions. Tours are by reservation only.
Campgrounds and State/National Parks
Midway RV Park
Approximately 16 miles from Fairfield, the Midway RV Park is a great place to stay especially if you yearn for peace and quiet, and a relaxing atmosphere. The RV Park is located in Vacaville and is centrally located so you can visit Fairfield, San Francisco and Napa Valley. The RV Park has 64 total spaces, 34 for of which shaded gravel full hookup sites with room for slideouts. Amenities and services include wi-fi internet access, swimming pool, horseshoes, playground, laundry facilities, restrooms and showers, and self-service RV wash. You can have a great time in Midway RV Park at any time of the year in your
motorhome rental Fairfield CA!
Vineyard RV Park
Located in the city of Vacaville just 16 miles from Fairfield, the Vineyard RV Park is a beautiful centrally located RV Park that is just minutes away from the numerous attractions in Vacaville and Fairfield. It has a total of 160 spaces, 130 of which are shaded full hookup sites with patios and room for slideouts. Amenities and services include wi-fi internet access, 25 channels cable TV, a 60 ft. swimming pool, 2 off-leash dog walks, 2 horseshoe pits, Two 24-hour laundry facilities, catch and release pond, playground, volleyball court, clubhouse, and clean restrooms and showers. You can have fun at the Vineyard RV Park all year round in an RV
rental near Fairfield CA!
Napa Valley Expo RV Park
Enjoy an easy drive to Napa Valley Expo RV Park from Fairfield, and revel in the sights and the beautiful scenery along the way. The Napa Valley Expo RV Park is right in the heart of the city of Napa, which is about 19 miles from Fairfield. It is the perfect home base if you want to explore the cities of Napa, Fairfield, Vallejo and San Francisco. It is also adjacent to the Bingo Emporium where you can play 5 times a week. The RV Park has 28 paved shaded full hookup sites with patios and room for slideouts. Amenities and services include free wi-fi internet access, recreation hall, laundry facilities, restrooms and showers. It might not have much in terms of recreational facilities but it is very near the numerous recreation centers of the city. The RV Park is open all year round.
Events
Brews and Bites at the Budweiser Brewery
Held every Third Saturday of each month from May to September, the Brews and Bites at the Budweiser Brewery is a popular family friendly event held at the grounds of the Budweiser Brewery in Fairfield. It features music and food trucks, and for guests who are over 21 years old, beer sampling opportunities. The event is open to the public.
Festivals
Tomato Festival
Be one of the thousands who trek to Fairfield to have a great time at its annual Tomato Festival, which pays tribute to the more than 100 varieties of Heirloom Tomatoes grown in the Suisun Valley. The event features live entertainment, tomato eating contests, cooking demonstrations, a food court, artisans and crafters, tomato-related vendors, fun activities for children, and a beer and wine garden showcasing award-winning Suisun Valley wines. You can also enjoy wine & food pairing, a car show, family movie night and concerts. The festival is open to the public.
To say that Fairfield is one of the best cities to visit in California is not an exaggeration. It is the complete package! It has all the ingredients for a perfect vacation. R
ent RV Fairfield CA
now and enjoy a fun-filled vacation in this beautiful city!
Thank you for choosing RVshare for all of your RV rental needs!
RV Rentals Near Fairfield, CA
Why Book Your RV Rental With RVshare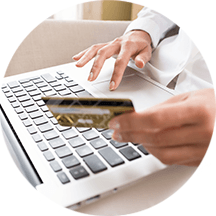 Secure Payments
A secure payment system gives you peace of mind.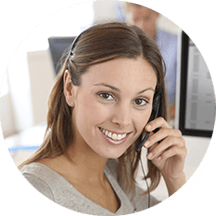 Roadside Assistance
FREE 24/7 roadside assistance is provided for your entire trip.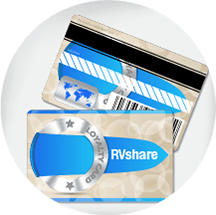 Rewards Program
5% cash back rewards to use towards your next trip.