Motorhome, Camper and RV Rentals Oakland, CA
RV Rental Reviews near Oakland, CA
Oakland, California
With its Mediterranean climate and a staggering 260 sunny days per year, the city of Oakland, California, is one vacation spot that must be on top of your list. When you come for a visit you'll find the place to be teeming with activities which will keep you occupied. It is high time that you drive an RV rental to Oakland, California and enjoy the climate and numerous attractions.

We promise that you'll love a trip to this city in your RV rental Oakland CA!

Popular Tourist Attractions
East Bay Parks
If you love the outdoors, then put on your hiking shoes and grab your camera! The hills in the region are just teeming with both trails and wildlife to enjoy. You could spend your entire vacation here and not see another soul, save for fellow nature lovers. A national treasure and absolutely not to be missed when you rent RV Oakland CA!
Redwood Regional Park
Speaking of national treasures, if you've never actually seen a redwood up close, you must check this park out. It is like stepping into a whole different world. You'll lose track of time as you wander through the giant, majestic trees. There are many photo opportunities here that it will stagger your imagination, so don't hesitate to travel here in your motorhome rental Oakland!
Chabot Space & Science Center
If you're a science buff, then you owe it to yourself to check this place out. The observatory is fascinating, and the whole place is filled with intriguing exhibits that will only serve to whet your appetite for more. A must see for anybody interested in outer space and all the fabulous science that goes along with it. Stop by the Chabot Space & Science Center in your campervan rental Oakland and experience one of the best science attractions in the Bay Area!
Campgrounds for an RV Rental in Oakland, CA
Tradewinds RV Park of Vallejo
Located about 26 miles from Oakland, Tradewinds RV Park of Vallejo is one of your options for a campervan rental in Oakland, CA. It has 78 available spaces with room for slideouts and patios. Facilities and amenities include wi-fi internet access, cable TV, playground, horseshoes, restrooms and showers, and laundry facility. The RV Park is open all year round for your camper rental Oakland!
Marin Park, Inc.
If you are looking for a centrally located RV Park where you can relax and enjoy the cities of Oakland, San Francisco, and its surrounding areas, you do not have to look further! Drive your motorhome rental in Oakland, CA to Marin Park, and enjoy its facilities and amenities including wi-fi internet access, cable TV, heated pool, laundry facility, dump station, restrooms and showers, and RV supplies. Marin Park has 63 available full hookup sites with room for slideouts. The RV Park is open all year round for your campervan rental Oakland CA!
Vallejo MH Community and RV Park
Vallejo MH Community & RV Park is a good option for a trailer rental in Oakland, CA especially if you want to explore the numerous attractions in the area. It might not have any recreational facilities but RVers on a budget will enjoy its proximity to Oakland, and the heart of Vallejo. Amenities include restrooms and showers, internet access, cable TV, restrooms and showers, laundry facility, RV storage, and self-service RV wash. Vallejo MH Community and RV Park is perfect for your camper rental Oakland CA!
Events
It seems like there's always something interesting going on in Oakland, so no matter what time of year you decide to visit, you'll find something to do that will give you a sampling of the local culture. Here are just a few.
The Oakland Chinatown Streetfest
Now in its 27th year, this annual festival takes place the last weekend of August. Get a taste of the orient on the West Coast. If you love oriental culture and cuisine, then you must not miss one of the best festivals of its kind in the region.
The Art And Soul Festival
Oakland hosts a musical extravaganza featuring hot local and regional talents, plus some big name headliners. It is a fun, family-friendly festival which features a vast array of local artists, great food, and planned activities. The Art And Soul Festival takes place early August.
BABE!
BABE stands for the Bay area bead extravaganza, and is a fun annual festival held during the first weekend of November. If you're interested in learning from local craftsmen or picking up goodies to fuel your own passions, this one is a must-attend. It is an arts and crafts lover's dream come true, so make sure to stop by in your RV rental Oakland California!

With a sunny, warm climate and friendly, welcoming people, Oakland is sure to be one of your favorite vacation spots. Come enjoy a lovely Mediterranean-style climate and a relaxed atmosphere with your family. Rent an RV to Oakland, California and be glad you did!

Safe travels in your camper rental to Oakland, CA from everyone here at RVshare!
RV Rentals Near Oakland, CA
Why Book Your RV Rental With RVshare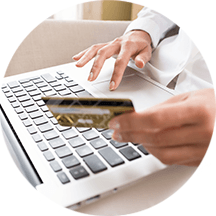 Secure Payments
A secure payment system gives you peace of mind.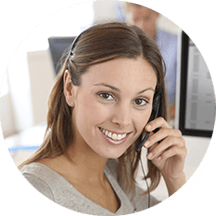 Roadside Assistance
FREE 24/7 roadside assistance is provided for your entire trip.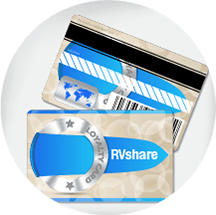 Rewards Program
5% cash back rewards to use towards your next trip.