RV Owners
August 14th, 2019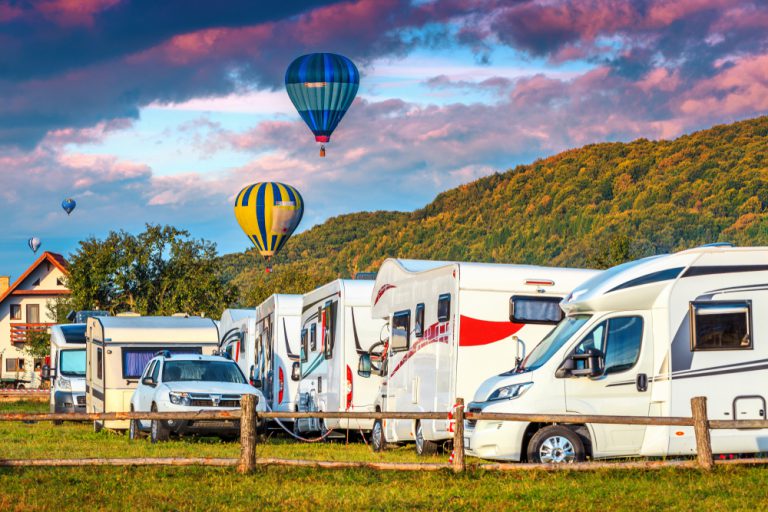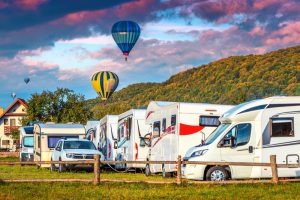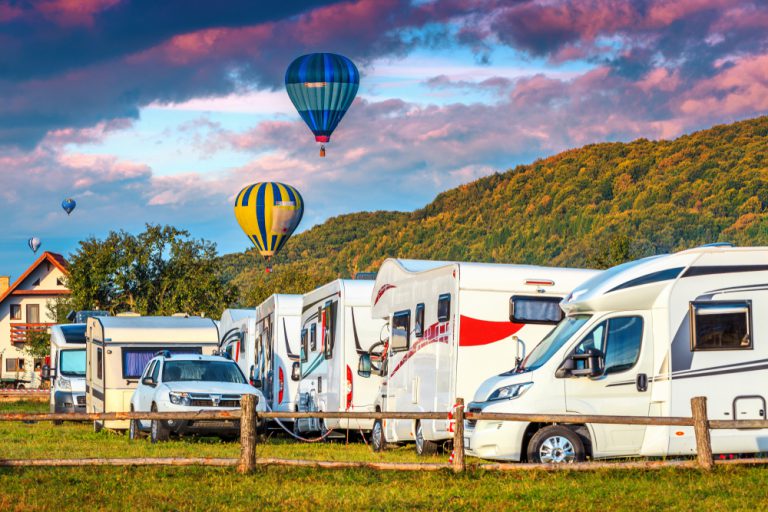 If you're reading this blog, chances are you already know you can rent out your travel trailer or motorhome on RVshare in order to make extra money and fund your own upcoming adventures.
But like any business, a homespun RV rental gig is all about marketing — and paying attention to the events going on in your area can go a long way towards drumming up business!
Fortunately, right now is the absolute perfect time of year to get focused on upcoming events: there are still a few major summer concerts and fall festivals planned for the remainder of 2019. In this post, we'll walk you through some of the most popular events in the country so you can hop on that extra RV rental income if you reside in the area, and also give you tips for keeping your eyes peeled for travel-worthy events in your area year-round.
Summer Events
It may already be August, but that doesn't mean that summer's over! Check out some of these late summer and Labor Day events that may surprise you when you say, "oh, that's near me!"
Concerts Near Me
Live music is one of the most exciting events for campers to congregate around, and the good news is, no matter where you live, there's always some sort of musical event going on within a day's drive or so.
Here are some of the hottest live shows hitting the road this summer and fall.
1. Mumford and Sons Tour
Everyone's favorite pop-folk string band is on tour now through November, including a variety of show dates in major western destinations like Portland, Missoula, San Diego, and San Francisco. The group will also make its way through Texas, including stops in Austin, Houston, and Dallas, as well as a select number of international tour dates in Mexico and even Singapore.
If you're an RV owner in one of the states the Mumford and Sons tour is traveling through, you could amp up your earnings by focusing on concert-goers. Maybe include a keepsake poster with your rental or offer RV set up at the campground closest to the concert venue. Either way, you'll be helping great people listen to great music in comfort and style!
2. Lizzo "Cuz I Love You Too" Tour
In case you've been hiding under a rock, hip-hop and soul superstar Lizzo has been taking the country by storm — and so is her latest tour, which runs August through October and hits a huge range of American cities from Chicago to Tampa to LA. Lizzo fans seem the type to go big or go home, so we imagine RV rentals would be right up their alley. Be sure to recommend other fun stuff to see and do in your area once the concert is over, from restaurants to outdoor activities!
Fairs Near Me
Who doesn't have wonderful childhood memories centered around the state fair? Where else can you enjoy some delicious cotton candy and also hang out with pigs, sheep, and cows, all on the same day?
Although state fairs run the gamut as far as timing is concerned, many are in late August, September, and October. Here are a couple of good-looking ones to market RVshare vehicles for.
3. Alaska State Fair
Taking place for more than a week between August 22 and September 2, 2019, the Alaska State Fair is so much more than rides and farm animals. It also boasts a roster of world-class live entertainment, and a wide variety of favorite Alaskan food vendors will be represented.
The fair takes place in the Matanuska Valley, which is considered the fastest-growing part of the state, and is just an hour's drive from Anchorage. The on-site camping options include several RV-friendly spaces with electrical hookups, and nightly rates are an affordable $30. Meanwhile, Alaska as a whole is one of the most sought-after RVing destinations in the book — so take advantage of it by listing your rig today!
4. Kentucky State Fair
Taking place at the height of summer between August 15 and 25, the Kentucky State Fair offers live entertainment, thrilling attractions, agricultural exhibits and more. It's held at the Kentucky Expo Center at the junction of I-65 and I-264 in Louisville.
Along with the typical fair fare, Kentucky State is also known for its horse competitions, Texas Roadhouse Concert Series, and a wide array of on-site food and drink options. It's a worthy reason to come on down — and a great draw for Kentucky campers!
To check out the state fair going on nearest your own hometown, click here.
Fall Festivals Near Me
Summer is lovely, but fall has lots to offer, too! Here are some fall events upcoming in 2019.
5. Austin City Limits
Although the biggest names in the land of music festivals may still fall to Bonnaroo and Coachella, Austin City Limits can certainly hold its own — and thanks to its early October dates, it's a much cooler time to visit Austin. (Literally.)
This year's hit line
The lineup includes Kacey Musgraves, The Raconteurs, Third Eye Blind, Judah and the Lion, and so many others, and the music is just one small part of the overall experience. Wander through the sprawling Art Market and enjoy tacos, pizza, and other festival favorites including vegan options and sweet treats, too. There are also options for festival-goers bringing their kids along to get in on the action, including the festival-within-a-festival that is Kiddie Limits!
Unlike other music festivals, Austin City Limits doesn't actually offer onsite camping — but that doesn't mean it's not a great option for RVshare owners to market their wares. Home stays are popular alternatives for ACL-goers, and what would get them more into the festival spirit than camping out in an area RV?
6. Avocado and Margarita Street Festival
I mean, this thing sells itself. Who doesn't want to enjoy everyone's favorite fruit and everyone's favorite cocktail on the streets of sunny, beautiful Morro Bay, California? Taking place on Saturday, September 7th, this one-day-only affair is still totally campable, especially given the stunning surroundings in the central coast as a whole. Suggest a Pacific Coast Highway itinerary to your renters including stops in San Luis Obispo, Monterey, and more. All those healthy fats will fuel their adventures — and the margs will keep their spirits high.
7. Eagle River Cranberry Festival
Cranberries are good for so much more than that gelatinized stuff that you stick on the table every Thanksgiving. Homemade relish is a great start, but if you haven't tried cranberry baked goods, you're in for a treat — and if you head to this festival, you can start with the World's Largest Cranberry Cheesecake.
Cranberry harvests are unique in the world of agricultural, thanks to their berries' preference for an aqueous growing environment known as a "bog." Campers from all over the country flock to such harvests to observe and sometimes even participate, not to mention benefiting from the literal fruit of the farmers' labor.
The Eagle River Cranberry Festival is one of the largest harvests in the country, with more than 10,000 pounds of cranberries sold during the event by one estimate. An annual bash that crowds Wisconsin's Vilas County Fairgrounds, it's proof that this state's culinary repertoire is about so much more than cheese.
Even More Events Going On Near Me
Even if none of the events listed above are actually in your area, you can easily take advantage of the marketing opportunity of events going on near you — it's all about keeping your ear to the ground about upcoming concerts, festivals, and other events that can bring an influx of campers to your city.
Of course, timing is important… but when it comes to a well-run RV rental business, it actually isn't everything. It's equally important that you anticipate your renters' needs and create attractive, comprehensive listings, complete with a variety of accurate pictures and ample descriptors of everything included in your rental. Paying close attention to these small details can go a long way towards drumming up repeat business, so it's definitely important — which is why we've written tons of great content about these topics for you right here at RVshare! Here are a few more related blog posts to check out.
This post may contain affiliate links.