RV Owners
Last updated on June 20th, 2023. Originally published on June 23rd, 2019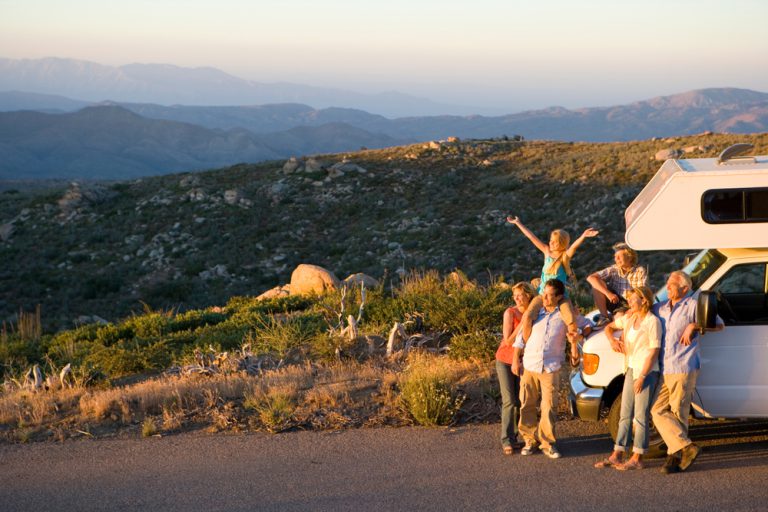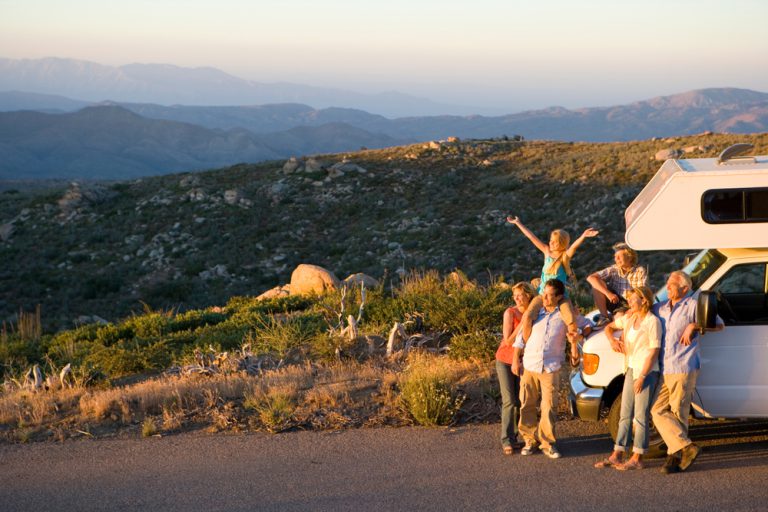 Listing your rig on RVshare can unlock a whole world of earning potential you hadn't known about before. It's the perfect way to fund your own adventures while introducing others to the uniquely awesome RV camping lifestyle.
But like any other business venture, you've got to be a little savvy if you want to make the most bang for your buck. One of the best ways to amplify your earnings is to drum up repeat business — you can forge lasting relationships with your renters and have them return again and again, which gives you a sturdier foothold than you'd have seeking out new renters each and every time.
What's more, as you become acquainted with repeat renters, you'll be more comfortable handing over the keys to your precious rig. In fact, you may even find yourself naming them friends as well as clients. After all, you already know you have one hobby in common!
Creating a stellar rental experience with excellent customer service is the best way to ensure your renters will come back again and again. Here are our best tips for turning your campers into repeat customers.
How to Make Your RV Renter a Happy Customer
It all starts with the way you represent your rig online.
1. Make your listing shine.
In order to get repeat business, you've got to master reeling in first-time customers first! And with such a vast array of rental vehicles available on RVshare, there's no two ways around it: you've got stiff competition.
That's why it's so important to make your listing stand out from the rest by including as much information as possible and adding well-shot, comprehensive photographs, which show your RV both inside and out — hopefully staged with all the cute decor and accompaniments that make your rig into a mobile home.
Creating a great listing is both an art and a science, and it's imperative to bringing renters to your business. That's why we've written tons of great content to help you make a great listing from scratch or brush up an existing one. Here are some blog posts to start with!
2. Live up to expectations.
Even the most well-written listing, complete with professional photographs and the Instant Book option, won't help your business if it's not honest. It's imperative that you don't misrepresent any part of your RV on the listing, such as trying to represent the space as larger or better-maintained than it really is.
Just like people, no RV is perfect. In fact, if you ask us, it's those little quirks and eccentricities that make us special, and the same goes for our motorhomes and travel trailers! So while your rig needs to be in good, running order to ensure it's safe and roadworthy for renters, there's no reason to fib and make it seem larger or more luxurious than it is. After all, some campers are specifically looking for the small experience, and want to see what the #RVlife is like in a modest campervan or fold-out trailer. So whether it's a Class A diesel pusher or converted Westfalia, let your RV's true colors shine through and you'll be sure to find the right audience. (It's kind of like creating an online dating profile!)
The Perfect Welcome Basket: a Worthy Investment
Making your customers feel at home is key, especially if they're new to camping. Although it seems like a small thing, a welcome basket can totally make the difference.
3. Yes, you need a welcome basket!
It might not seem like much, but a basket with some freshly-ground coffee, a few muffins, or even a nice bottle of wine can really help your renters feel instantly at home. (Plus, they won't have to scramble in the morning to figure out what to do for breakfast.)
You can also include the stuff you'd stock in your rig regardless as part of the basket — like hand soap and shampoo, for example. This will make it look fuller without adding anything to your pre-rental budget, and a basket with lots of different items is even more welcoming to your guests!
A gift basket is a small investment on your end; you can source all of these items at the grocery store for less than $20. But it's exactly the kind of extra touch renters are likely to remember when they're getting ready to book their next RV adventure.
4. Include a custom guide to orient your renters.
Along with some delicious goodies to fuel your renters' adventures, consider adding in a custom-written guide to help them get oriented. This can include reminders about the basic functions of your RV (how do you work the slide out, again?) as well as general camping suggestions, such as favorite destinations with nearby campgrounds.
If you know your renters' destination ahead of time, you could even do the footwork to provide a few custom suggestions as far as restaurants and things to do, especially if you've already been there. Psst — if they're headed on a national parks tour, we've done most of the footwork for you. Just print out the appropriate comprehensive RVshare guide, and your renters will feel ready to tackle the park like experts.
The Best Customer Service Tips and Tricks
You've got your listing on lock and you've created a killer welcome package. What else can you do to ensure your renter is the kind of happy camper who's sure to take a return trip?
In our experience, a happy customer is one who feels listened to. Here's how to provide the kind of excellent customer service that modern consumers respond to — and expect.
5. Respond quickly.
Trust us, we get it. In today's world, it seems impossible to get any time away from our inboxes, which we're tethered to by our phones.
But as important as it is to take the occasional digital detox, if you're focused on your business, responding to customer questions and concerns in a timely matter is critical. It can help convince those considering renting your rig that you're trustworthy — and it could save someone who's already rented your RV from some serious frustration and hassle.
At a bare minimum, we suggest you log in and check customer messages once a day when you have active RVshare listings, and twice a day when your vehicle is being rented. Along with giving the renters peace of mind, it can calm your nerves, too. After all, it's a big deal to hand over the keys to your baby!
6. Be reliable.
Responding quickly is great — but if you suddenly disappear for days at a time, those ten-minute-turnaround emails won't matter. You've got to be consistent with your communication, giving your renters a reliable resource to lean on. (Again, this is even more important when you actually have renters out traveling in your vehicle.)
Of course, thanks to RVshare's insurance policies and the 24/7 roadside assistance services we have available, your customers will be able to find their way out of trouble should it strike, even if you're nowhere to be found. But the whole process will be much easier and less scary for all parties involved if you make it a point to be present!
7. Follow up afterward.
Maybe this has happened to you: you take your sick cat to the vet or visit a car dealership, plunking down a whole heap of money for something that was expensive but necessary. You get the service you need and drive off with a happy kitty (or, you know, a car that actually runs), never expecting to hear back from the provider.
And then, a few days or a week later, you get a follow-up email or call asking if Fluffy's still okay or if you've had any trouble getting acquainted with the vehicle. Man, doesn't that feel like amazing customer service when it happens? Take a tip from those pros and implement a follow-up policy with your renters. Just as you remembered them, they'll likely remember you when they're planning their next adventure!
So, RVshare family: what are your best tips for drumming up repeat business? We're always looking for new tips and tricks from our trusted renters, so let us know!
This post may contain affiliate links.