RV Owners
Last updated on February 16th, 2023. Originally published on May 15th, 2019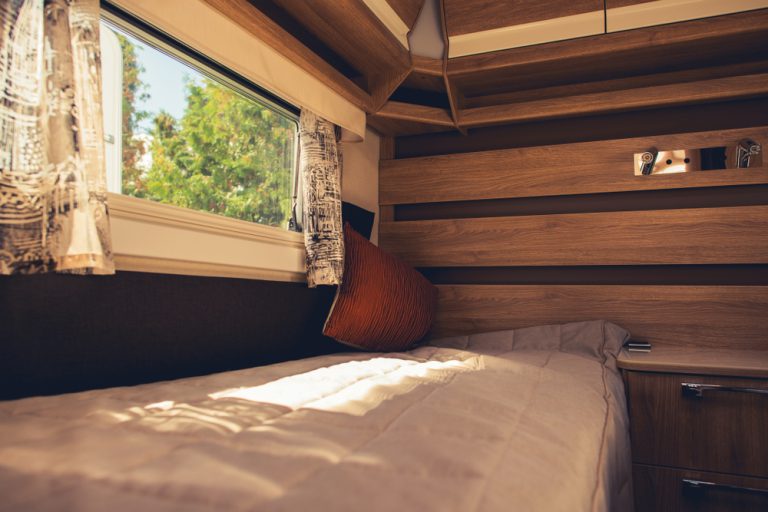 With Mother's Day already in the rearview and Memorial Day just around the corner, it's impossible to deny: summer's here, baby! And the only thing that's more exciting than making travel plans of your own is getting your rig ready to take some other happy campers on a new adventure.
Renting out your rig on RVshare is an easy way to make back the money you put into your trips or your camper itself, and maybe even earn a little additional profit. Plus, you get to help introduce new campers who might otherwise not be able to get into it to the lifestyle. How cool is that?
But when it comes to crafting a killer listing, the devil's in the RV details. Not to brag, but our peer-to-peer market is pretty widespread and popular these days. For the best possible earnings, you'll want to ensure your ad stands out from the crowd.
Fortunately, our easy-to-use system makes it really easy to create a listing potential customers will find impossible to ignore, so long as you take the time and energy to set it up well.
So whether it's your first time listing with RVshare or you just need to give your existing listing a bit of polish, here are our best tips for getting as many eyeballs on your ad — and renters in your rig — as possible.
Highlighting Your RV Amenities
Whether you drive a 45-foot Class A diesel pusher or tow a tiny pop-up camper, your RV has features and amenities that are worth spotlighting. After all, your potential customers don't know what they're getting unless you tell them, so you want to tell them *everything.*
To that end, be sure to list and update all of your amenities, including the ones that might seem obvious. Not every RV has an oven or even a refrigerator — so if yours does, go ahead and list it! The same can be said for entertainment systems, onboard toilet and shower facilities, and any additional RV parts and accessories you may have included in your rental price, such as outdoor patio furniture or adventure gear like kayaks. And if you've recently given your RV an update, this is the perfect time to take a walkthrough of your rig and ensure all its feature are represented!
Along with adding detailed descriptions of why your RV is so awesome, it's also important to take clear, staged photos of your rig, both inside and out. Snapping some quick cell phone shots is one thing, but when you take the time to ensure your RV looks homey and approachable, your photos become a glimpse into a future vacation — rather than a simple rundown of a potential rental vehicle.
So how can you stage the kinds of photos that will make renters fantasize about traveling in your rig? Well, part of it has to do with adding the right decor and accessories, which we'll get into in the next section. But it's equally as important to ensure you take photos with great lighting, and to include all aspects of your RV rather than just a few glancing overviews.
We recommend taking your RV photos in full daylight, especially when you're photographing the interior. Even RVs with many windows can look dim and drab on a cloudy day or during the evening, so take advantage of our natural light source to make your RV look its best. And it should go without saying, but before taking either interior or exterior photos, ensure your RV is in showable shape: clean, organized, and without any visible maintenance issues that still need attending to.
Adding Fun RV Accessories
Clean is important, of course. But even a totally sterile RV will look just that — sterile — without some properly-placed decorations and travel trailer accessories. The idea is to make your RV look not just reliable, but also welcoming. These people are looking for a getaway, after all!
Turning your RV into a mobile home can be as simple as a few fun throw pillows, a cozy-looking blanket to curl up under, and maybe some well-placed extras like a guitar or a yummy-looking muffin on a plate. Think about what you'd want your RV to look like in an Instagram post, and go from there: lived in, but still clean, comforting, cool, and inviting.
Along with making for excellent photos, a well-decorated RV will make your renters feel more at home on the road, which could lead them to recommend your rig to others — or to become repeat customers themselves. That guitar that makes your RV's living room look super cool will also make your renter feel like a super star when she brings it out and serenades the group around the campfire. And hey, no one's going to be upset if you leave a welcome basket with a few breakfast-sized muffins alongside the coffee maker. (You do have a coffee maker on board, right? That's non-negotiable.)
We've written a lot more about the little touches that can help make your RV feel like a true getaway vehicle, both in photos and in actuality. For more details on going above and beyond for your renters, and which amenities they'll really appreciate, click here.
Make Your Listing More Convenient
Once you've ensured your RV is putting its best foot forward online by creating an attractive rental ad, it's time to ensure your renters have convenient, flexible ways to actually finalize the booking. RVshare offers two features in particular that can make or break a potential rental vehicle for campers: Instant Book and the option for RV delivery.
Instant Book allows renters the convenience of solidifying their plans on their own time, without going through the time-consuming back and forth required without this feature. If you've ever been embroiled in the exciting, but headache-inducing, process of your own vacation planning, you know exactly how much of a relief it can be to get your ducks in order when and how you want to.
But don't worry: even with Instant Book, you retain total control over who gets to rent your RV. You can still communicate with renters before their start date, and you can always cancel the reservation if you're uncomfortable. There's even a way to set how much advance notice you need before the rental start period, giving you ample time to decide whether or not the reservation will work for you. Plus, it makes your ad rank more highly in search results, giving you better visibility to potential renters.
The delivery option can be a critical feature for travel trailer owners, who are often renting their rigs to folks who have no hauling know-how — or a tow-capable vehicle, for that matter. Many campers want to experience the travel trailer camping lifestyle, or try out a special trailer like a Casita or an Airstream, but don't have the equipment and education they need to do the job justice themselves. When you offer to deliver the rig to their final destination, you're circumventing one of the biggest reasons would-be renters might eventually decide against their RV vacation. Plus, you can rest assured knowing the only person actually driving around your RV is you, which many owners find is incentive enough!
RV Slide Outs, RV AC and More: Maintaining Your Rig
No matter how cute your RV looks in photos or how cozy its decorations and accommodations may be, if it's not in good working order, it's not a good rental vehicle — which is why RV maintenance is so important.
Setting and keeping up with a regular preventative maintenance schedule is the first step toward ensuring your rig stays in good shape and that you can get ahead of any costly, extensive repairs, like water damage. Giving your rig a full cleaning in and out after each rental period (or personal travel) is also a good way to ensure it stays in ship shape for as long as possible.
From RV roof maintenance to travel-trailer maintenance issues, we've written a lot about how to DIY many parts of your RV's minor repairs — as well as how to find a reliable professional should you need one. Here are some posts to check out:
Happy summer travels, to both you and your renters!
This post may contain affiliate links.