RV Owners
Last updated on February 16th, 2023. Originally published on February 6th, 2018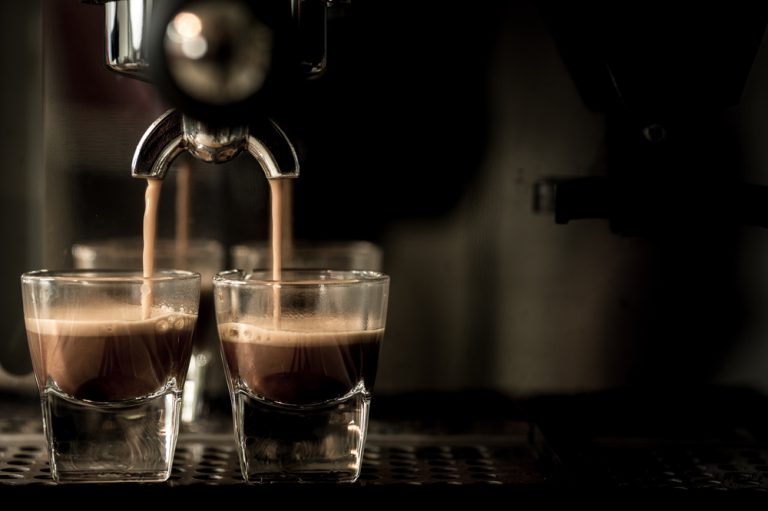 Every RV owner has to ask herself, "What supplies do I need in my RV?"
And from absolute necessities like sewer hoses and emergency supplies to comforting additions like cozy throw blankets and a tome of helpful travel maps, your list of RV supplies can get pretty lengthy pretty quickly.
But when you're renting your RV out for profit, the "what do I need?" question becomes even more important. That's because you want to ensure you don't just meet your renters' expectations, but that you exceed them — so they spend every second of their rental period in your rig happy, comfortable, and worry-free. Happy customers are repeat customers, after all, to say nothing of the power of a positive user review for kicking your business into gear.
Best RV Supplies
Wondering what RV supplies and accessories can help put a smile on your renters' faces and keep it there? We've got some great ideas based on years of collective RV rental experience. Read on to get some of our best suggestions for the RV gadgets and camping supplies your renters will adore!
1. All the Basics
From the sheets on the bed to the pots and pans in the cabinets, there are lots of easily-overlooked necessities when it comes to making an RV a home away from home. And although renters can supply their own basics, it's a whole lot easier if they don't have to worry about it before they hit the road.
Make sure your rental is stocked with a fresh set of bed linens, a warm blanket, basic cookware, dishes, cups, mugs, eating utensils, and maybe a few bare bones ingredients like olive oil, vinegar, salt, and pepper. Your renters will certainly appreciate having those items at hand when they need them rather than having to make a trip up to the campground store for an overpriced, undersized version.
2. Coffee Supplies
When it comes to RV kitchen accessories, this one is barely a step above the "basics" discussed above. (In fact, if you ask us, it's absolutely essential!)
Including a coffee-brewing device, as well as filters, sugar options, creamer, and coffee itself, is a surefire way to ensure your campers wake up happy every morning of their rental period. Depending on the size and storage space in your rental vehicle, you can go with a simple pour-over setup or Chemex (an electric kettle is a helpful addition in this case), or go for a traditional drip brewer like most of us have in our homes.
Want to get really fancy? Consider investing in an espresso machine or Keurig so your renters can have their fancy lattes without having to figure out which is the best local coffee shop at their destination.
Fun RV Accessories
Necessities are great, but some things are just for fun — and those are the ones that'll really keep your campers happy!
3. Beach Supplies
From a nice set of fluffy, colorful towels to waterproof sunscreen, if you know your renters are headed to the seaside, why not set them up for an easy, breezy beach day they don't have to think about? You could even include a note that says something like, "Just add water" — and, of course, a swimsuit!
4. Cozy Accents
Comfy blankets for couch cuddle sessions and stylish throw pillows that add both looks and luxury; maybe even a couple of calming scented candles for good measure. A great vacation is all about staying relaxed, after all!
Luxury RV Accessories
Here are a few more ideas that'll blow your renters' expectations out of the water.
5. A Personalized Welcome Kit
Although you might not know much about your renters, you can always put together a little something to welcome them to your RV. It's as easy as putting together a welcome basket with a few easy snacks, like pretzels and popcorn, or offering a complimentary gourmet treat like a bottle of wine or chocolate. You can even find pre-made welcome baskets available already assembled on Amazon.
A hand-written greeting card wishing them a delightful vacation pulls the whole thing together, and your renters are sure not to forget the gesture!
6. Entertainment Options
No matter where your campers are headed, they might encounter a rainy day — or just a lazy one. Having some indoor entertainment options on board is a great way to ensure they'll stay engaged and happy, especially if they're bringing their kids along for the journey!
Classic board games like Monopoly and Sorry are great options, but don't underestimate the power of a simple deck of cards or set of dominos. Anything the family can gather around will do it!
You can also throw in some books and magazines; Harry Potter is accessible and fun for readers of all ages. And if your rig has a TV with a DVD player, don't forget to include a few movies! Here are some that will fit the theme of their RV vacation. 🙂
Where to Buy RV Supplies
We hope this list of some of the best RV camping supplies to keep on hand has given you some great ideas as far as what to include in your rental vehicle to ensure your customers are even happier and more relaxed during their trip than they'd expected to be. But before we sign off and let you get busy buying, stocking, and decorating, we wanted to offer a quick piece of advice about where you might purchase these supplies.
Although camping stores are great resources for RV basics like sewer hoses, the finishing touches that really delight RV renters are available everywhere normal home goods are, including outlets like Target, Walmart, and others. However, if you want to save some pennies, considering purchasing your RV supplies through Amazon! If you have a Prime membership, you'll get free delivery with the majority of your purchases, which saves you time and energy. You can even set up certain necessities and consumables, like hand soap to be automatically shipped on a regular schedule. That way, you'll never be without everything you need to keep your renters happy and comfortable.
This post may contain affiliate links.