Urban Camping in South Dakota
Urban Camping
September 22nd, 2021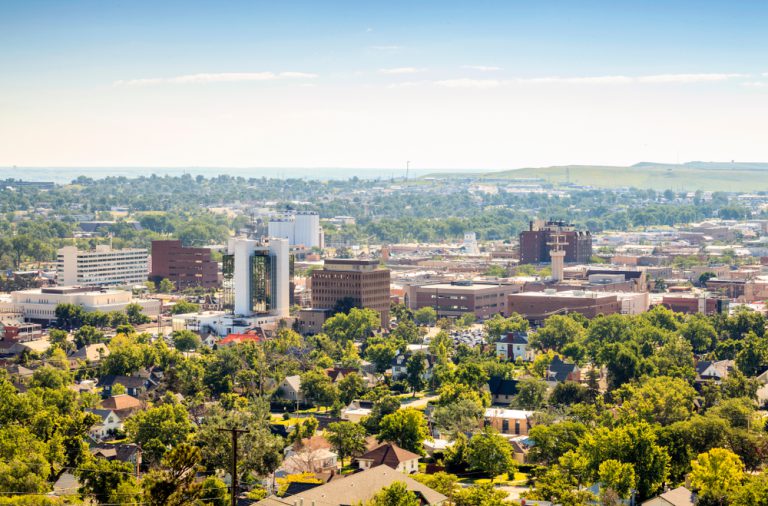 Much of the United States population considers South Dakota a vast prairie with nothing much going on. As many surprised RV travelers attest, the truth is that South Dakota has a wide array of terrains through which 9,513 miles of rivers flow. Numerous mountains reach for the sky within the state's borders. Urban camping in South Dakota happens in more places than the four largest cities — Sioux Falls, Rapid City, Aberdeen, and Brookings. Many smaller towns provide ample urban RV Parks in South Dakota, with some very close to the larger cities.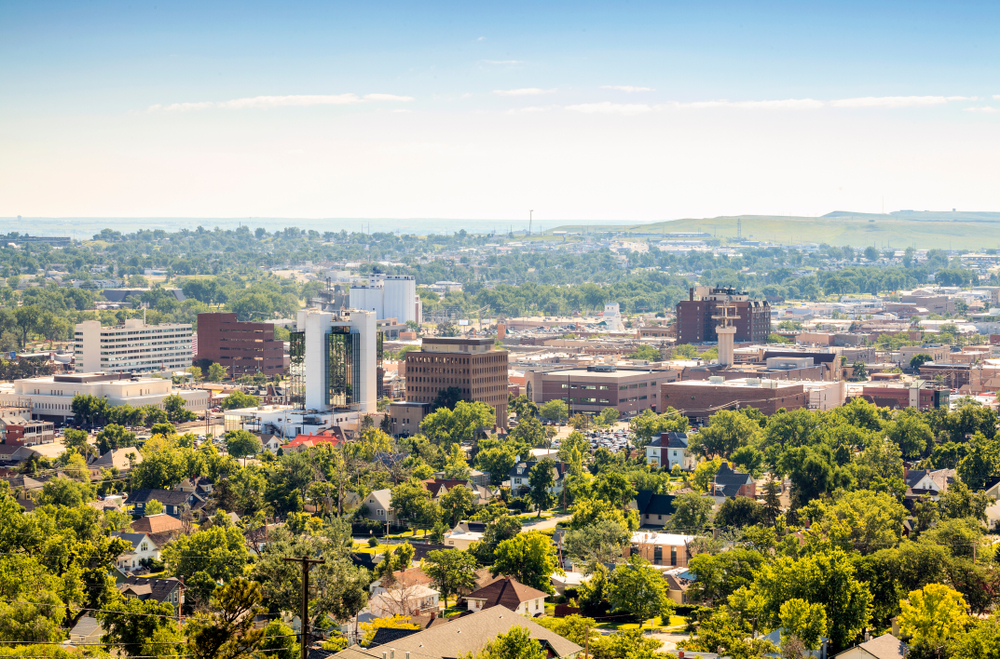 Urban RV Parks in South Dakota
Sioux Falls Yogi Bear's Jellystone Park Camp-Resort
A favorite urban RV park in South Dakota is Sioux Falls Yogi Bear's Jellystone Park Camp-Resort, which features an amusement park, an indoor theater, a corn maze, a giant jumping pillow, a mini-golf course, and organized theme-oriented events. Sitting just minutes from downtown Sioux Falls, the park provides 112 RV campsites, 98 of which offer full hookups. Wi-Fi and cable TV are available for all guests, and showers and restrooms are readily available. A swimming pool and hot tubs help the family relax after a day of fun.
Tower Campground
For a more laid-back environment, the Tower Campground, also located in Sioux Falls, provides a serene climate with full hookups for 119 RV campsites. Every site is 50 feet wide, with 18 pull-through sites accommodating rigs on sites 60 feet long. Arriving guests are escorted to their site to ensure connections to the system and access to the robust Wi-Fi and cable TV that the campground offers. A camp store carries groceries, RV supplies, firewood, and ice.
Heartland RV Park and Cabins
For excellent urban RV camping in South Dakota, try the Rapid City area where you find Crazy Horse National Monument, Mount Rushmore, Badlands National Park, and Wind Cave National Park within 50 miles of the city. Heartland RV Park and Cabins in Rapid City is a great location to park and visit all these fantastic sites. With 215 pull-through full-hookup sites available, this park is huge. The campsites are 30 feet wide and 80 feet long, giving campers plenty of room to stretch out. Visitors lounging in the park enjoy a heated pool, hot tubs, an exercise room, and modern playgrounds.
Rushmore Shadows Resort
Rushmore Shadows Resort sits on the outskirts of Rapid City, nestled amongst the slopes and pine forests of the Black Hills. RV travelers find 198 big-rig sites at this resort with full hookups and a choice of 30-amp or 50-amp service. The resort supplies groceries, firewood, and ice through their huge camp store that also features an upgraded rec hall and game room with pool tables and arcades. An aquatic center holds a large swimming pool, wading pool, and hot tubs. Other fun times are had at the mini-golf course, the tennis courts, and the nightly planned activities.
Rapid City RV Park and Campground
Another of the urban RV parks in South Dakota that is a favorite stop of experienced RV travelers is the Rapid City RV Park and Campground. Sitting in the hills above Rapid City, this campground offers one of the most amazing views in the area. The 72 RV sites have gravel pads, picnic tables, barbeques, and fire rings. Heated showers and clean restrooms welcome weary travelers back to their sites where they can stretch out and rest for the next day's adventures.
Wylie Park Campground and Storybook Land
Travelers venturing to the northern border of South Dakota find an excellent urban RV camping experience at Wylie Park Campground and Storybook Land. This campground is a childhood favorite for many South Dakota adults, featuring a theme park that presents a fantastic collection of children's stories. The campground has 107 RV spaces with paved pads, 69 of which offer full hookups. Located just two miles from downtown Aberdeen, this park sits next to Wylie Lake, a celebrated fishing lake famous for its northern pike and catfish catches. A boat ramp gives easy access to the lake for watercraft of any size.
Oakwood Lakes State Park
Located only 25 minutes north of Brookings, SD, Oakwood Lakes State Park is nestled among eight connecting glacial lakes. Visitors find an array of activities at this park any time of the year, including hiking, fishing, swimming, and cross-country skiing. The park welcomes visitors with 145 gravel pad sites and 20-amp or 30-amp electric hookups. A dump station is provided to clean waste tanks, and super-clean restrooms and showers are also available for guests.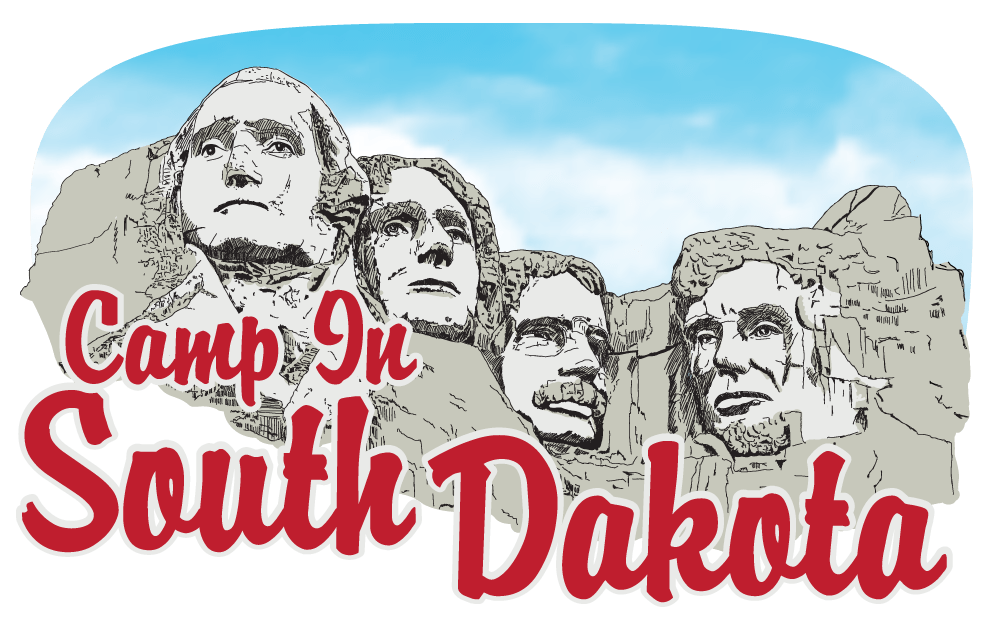 Camp in South Dakota
Camping in the pines. Camping next to the lake. Camping underneath an endless prairie sky. Camping next to the rippling waters of a mountain stream. When you decide to go camping in South Dakota, your choices are limitless. The wide open road and the wide open sky are calling! It's worth the trip! To book your dream campsite visit Camp in South Dakota and hit the open road!
Where to Urban Camp in South Dakota
The selection process of where to urban camp in South Dakota depends on the traveler. State parks provide RV travelers throughout South Dakota with rustic campgrounds. With over 9,500 miles of rivers in the state and numerous reservoirs, there is no lack of places to camp. Even small cities like Pierre, located in the center of the state, have urban campgrounds that satisfy the needs of the most sophisticated RV travelers.
Urban RV Camping in South Dakota
When using an RV to visit parts or all of South Dakota, remember that there is a lot of space between communities. Bring plenty of supplies with you, such as canned goods, extra heaters, and mobile devices. Pack the essentials, even those items you are not sure you will need, such as sunglasses, heavy coats, and toilet paper. Before you head out on your trip, check out our blog for more RV travel tips and ideas.
With an RV rental, your urban vacation will be a little more comfortable! After you've spent a long day exploring the city, you can relax around the fire at your campsite. Then, retire inside to enjoy all the comforts of home onboard your RV. Plan your perfect urban getaway with an RV rental from RVshare.