Motorhome, Camper and RV Rentals Yakima, WA
RV Rental Reviews near Yakima, WA
Yakima, Washington
The city of Yakima is located about 60 miles Southeast of Mount Rainier and is the ninth largest city by population. Yakima is situated in the Yakima Valley, an extremely productive agricultural region noted for apples, wines, and hop production which accounts for three quarters of all hops grown in the country. It is a popular tourist location featuring some great attractions including state parks, museums, theatres, restaurants & cafes, bars & clubs, trails, casinos, and more. Travelling in your RV trailer rental to Yakima, WA affords you to enjoy breathtaking landscapes and beautiful sceneries.

We've made a list of some things to do and see, and places to stay in your RV rental in Yakima, Washington. Enjoy!
Popular Tourist Attractions
Yakima Valley Museum
A 65,000 square-foot facility, the Yakima Valley Museum is a must visit for history buffs. It features historical exhibits on the Yakima Valley, its natural history, American Indian culture, pioneer and early city life, and most importantly, the roots and development its fruit industry. It is ranked number two for attractions on TripAdvisor.com for the Yakima area. The Museum Collections are always available for research and study by appointment and deserves a visit in an RV rental Yakima WA!
Cowiche Canyon Trail
The Cowiche Canyon Trail features spectacular cliffs, sage-dotted slopes, tree shrouded streams, and abundant wildlife. It is protected by the Cowiche Canyon Conservancy, which aims to preserve Cowiche Canyon. It trails afford you to enjoy sage and grasslands, oak woodlands, flowering meadows, and basalt cliffs, which are awe-inspiring. The Cowiche Canyon Trail is one of the most popular attractions not only in the Yakima area, but the entire state.
Campgrounds and State/National Parks
Yakima Nation RV Resort
Yakima Nation RV Resort is located 25 minutes South of Yakima in Toppenish, Washington and is a Good Sam Certified campground. This highly rated RV resort is close to all of Yakima's attractions and features 125 total spaces, 110 of which are full hookups. It is also a great stop for RV rentals near Yakima, WA. Facilities and amenities include wifi, a heated swimming pool, a playground, horseshoes, a rec hall, outdoor games, a spa, cable services, firewood, onsite rentals, laundry, restrooms, dump stations, RV supplies, discounts, and more in a motorhome rental Yakima!
E & J RV Park
A fantastic option for travel trailer rentals in Washington, E & J RV Park is located 35 minutes North of Yakima. It is Good Sam Certified campground, and one of the highest rated RV parks in the area. It has 79 total spaces, 41 of which are full hookup sites. Facilities and amenities include wifi, a heated swimming pool, a spa, a rec hall, an ATM, laundry, restrooms, ice machines, side-by-side hookups, tenting, handicap access, an emergency phone, discounts, and more. We promise that you'll love it here when you rent RV Yakima!
Events
Festivals
Fresh Hop Ale Festival – Come and enjoy some of the area's finest live music, food, cigars, wines, and most importantly, delicious craft beers. The festival takes place in Downtown Yakima at Millennium Plaza.
Yakima Folklife Festival – The Yakima Folklife Festival is held in the Yakima Valley Museum, adjacent to Franklin Park. There are over 50 performance acts over the two-day festival. You'll truly love this festival when you book an RV

trailer rental Yakima WA!

Check out the Washington RV rental regions at RVshare and enjoy a fantastic vacation in Yakima!

We hope to see you in an RV rental in Yakima, WA soon! Safe travels in your RV rentals near Yakima!
RV Rentals Near Yakima, WA
Why Book Your RV Rental With RVshare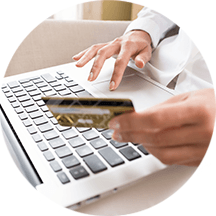 Secure Payments
Every rental booked through RVshare's secure payment system is backed by a $10,000 peace of mind guarantee.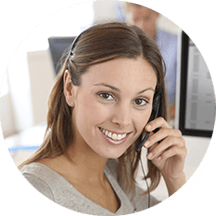 Roadside Assistance
Rent an RV online through RVshare and get FREE 24/7 roadside assistance for your entire trip.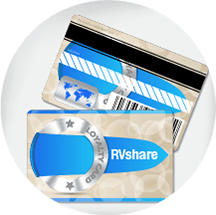 Rewards Program
When you book online through RVshare you'll get 5% cash back rewards to use towards your next trip.