Motorhome, Camper and RV Rentals Minnesota
Minnesota
Minnesota is the twenty-first most populous state in the nation, as well as the northernmost of the forty-eight consecutive states of the country. More than sixty percent of Minnesota residents make their home in or around Minneapolis and St. Paul, also known as the Twin Cities. Both of these cities are internationally recognized for their arts communities. Duluth, a beautiful port city on Lake Superior, is also a must-visit. Many people come to the state to enjoy the arts and the beautiful fall foliage when they visit in their RV rental Minnesota. Enjoy a ride in your RV rental to Minnesota and be awed by its beautiful sceneries and landscapes.

Minnesota Attractions
Mall of America
Mall of America, the nation's largest, is located in the city of Bloomington. It features four levels of retail stores, as well as numerous fine-dining options. In addition, the entire center of the mall is where your kids can enjoy the Nickelodeon Universe, an indoor theme park filled with exciting rides and attractions. There is also an aquarium where visitors can take a stroll in a moving walkway through tunnels that immerses them in a watery world. The Mall of America is a great place to take the entire family for a fun filled day in your private RV rental Minnesota. Do take note that travel trailer rentals in Minnesota are only allowed to park in the Lindau Lot, located next to IKEA.

Minneapolis Institute of Arts
The Minneapolis Institute of Arts is one of the most well-known art museums in the country. With over eighty thousand works of art on display, the Minneapolis Institute of Art is a great way to explore history, as well as enjoy installations that have garnered international attention. After checking out the museum, make sure to enjoy some of the other artistic features of Minneapolis such as the Sculpture Garden or the Guthrie Theatre. Known for its many different artistic accomplishments, Minneapolis is a great place to visit for anyone interested in the arts, and the Minneapolis Institute of Arts is one of the best places to explore famous works.

North Shore Scenic Drive
Duluth is full of things to do and see, but many people travel in their RV rental in Minnesota to Duluth just to enjoy the North Shore Drive, especially during the fall. This time of year turns the drive into one of the most colorful displays of changing leaves in the country. The view of the lake and the rugged shoreline is also mesmerizing, and there are plenty of lookouts and lighthouses to stop at along the way. After your drive in a Class B RV rental Minnesota, head back to Duluth where you watch massive oil tankers entering the harbor, while enjoying a meal at one of the numerous restaurants near Canal Park.

Minnesota State Parks / Campgrounds
St Paul East RV Park
Drive your RV rental in Minnesota to St. Paul and stay at the St Paul East RV Park. The RV Park is located in just a few minutes from St. Paul, and is a terrific choice if you are planning to explore the city of St. Paul, and its surrounding areas. It has 70 available spaces, 35 of which are full hookup sites with patios, fire rings, tables, and room for slideouts for your camper rental Minnesota. Facilities and amenities include wi-fi internet access, heated pool, outdoor games, horseshoes, playground, nature trails, RV supplies, onsite RV service, restrooms and showers, laundry facility, and control access gate. Park season is from April 20 to Oct 1.

Dakotah Meadows RV Park
Located about ten miles from Shakopee, the Dakotah Meadows RV Park is a great choice if you are driving your RV rental in Minnesota to Shakopee. It has 95 available full hookup sites with fire rings, BBQ grills, and tables. Facilities and amenities include a heated pool, pond, water slide, whirlpool, driving range, exercise room, recreational hall, playground, pavilion, wi-fi internet access, snack bar, restrooms and showers, laundry facility, guest services, onsite RV service, RV storage, and staffed RV wash for your travel trailer rental Minnesota. Enjoy the facilities and amenities of Dakotah Meadows RV Park in your private RV rental in Minnesota.

Ham Lake Campground
Ham Lake Campground is a terrific choice to camp in, if you are driving your RV rental in Minnesota to Ramsey. It is a family oriented campground which can accommodate all type of RVs including a Class B RV rental in Minnesota. It has 133 available spaces, 61 of which are full hookup sites with tables and fire rings. Facilities and amenities include wi-fi internet access, water activities in Ham Lake, wading pool, game room, pavilion, playground, horseshoes, outdoor games, bike rentals, groceries, laundry facility, and restrooms and showers for your motorhome rental Minnesota. Enjoy bonding time with the family at the Ham Lake Campground in your trailer rental Minnesota.

Festivals and Events
Saint Paul Winter Carnival
First celebrated in 1886, the Saint Paul Winter Carnival is the country's oldest winter festival. It takes place every late January to early February in the city of St. Paul. The festival provides lots of indoor and outdoor fun including ice and snow carving competitions, golf on ice, ice skating, singing contests, parades, and a whole lot more!

Minnesota Renaissance Festival
One of the oldest and largest Renaissance Festival in the country, the Minnesota Renaissance Festival draws in thousands of visitors to the city Shakopee. It takes place every weekend from mid-August to the end of September. Enjoy all sorts of medieval fun in a recreated 16th Century "England-like" fantasy kingdom. The event features about 800 unique entertainments including street acts, stage acts, and musical groups. Have fun shopping from of the hundreds of medieval crafters, and enjoy food fit for Kings at its numerous food booths.

You must visit Minnesota soon, and experience a vacation of a lifetime! Book a trailer rental to Minnesota at RVshare and enjoy a fun-filled vacation with the entire family!

Thank you for choosing RVshare for your Minnesota RV rental!

Why Book Your RV Rental With RVshare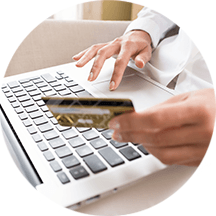 Secure Payments
Every rental booked through RVshare's secure payment system is backed by a $10,000 peace of mind guarantee.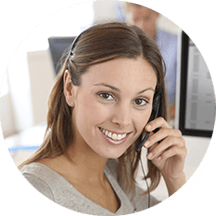 Roadside Assistance
Rent an RV online through RVshare and get FREE 24/7 roadside assistance for your entire trip.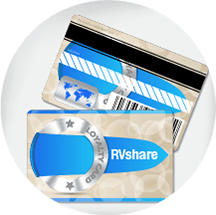 Rewards Program
When you book online through RVshare you'll get 5% cash back rewards to use towards your next trip.