Motorhome, Camper and RV Rentals Colorado
Colorado
Colorado is the twenty-second most populous state in the country, and is considered one of the most beautiful with its stunning views of the Rocky Mountains. The scenery alone is worth an RV rental Colorado. With cities such as Denver, Boulder, and Breckenridge calling Colorado home, there is plenty to see and do for everyone. Colorado was named after the Colorado River that runs through the state, but it is often called the "Centennial State" because it was inducted into the Union on the one hundredth year after the signing of the Declaration of Independence. Drive your RV rental to Colorado, and enjoy its breathtaking mountain views and sceneries.

Colorado Attractions
Pikes Peak
There are several mountains in Colorado that surpass fourteen thousand feet, but Pikes Peak is one of the most stunning and more than deserving of a visit in a luxury RV rental Colorado. A hike to the top of this mountain is an adventure all by itself, and provides the opportunity for people to enjoy some of the best scenery and views in the country. Of course, visitors can also reach the top of Pikes Peak by taking the Cog Railway to the summit. All visitors of the peak feel as if they are on the top of the world when they reach the top. It is one of the most iconic and stunning mountains in Colorado. There are RV Parks near Pikes Peak where you can park your Class B RV rental in Colorado.

Strawberry Park Hot Springs
Nothing is more relaxing than sitting back and relaxing in a luxurious natural hot spring. Walls create pools of different temperatures, so everyone who visits the springs can find the perfect place to kick back and relax. In addition, there are secluded and rustic accommodations so visitors can truly escape the cares of the world. Rustic cabins or a renovated train caboose make the perfect setting for a weekend getaway. The state is riddled with areas that feature hot springs, so visitors can choose the perfect setting. Mount Princeton Hot Springs also features makeshift rock pools that allow visitors to sit on the Arkansas River.

Wild Animal Sanctuary
The Wild Animal Sanctuary was created to provide a home to lions, tigers, bears, leopards, cougars, wolves, and other carnivores that have been rescued. These animals have undergone abuse or been kept illegally until they were rescued and moved to the Wild Animal Sanctuary. Over three hundred animals now call the sanctuary club and roam free in species-specific habitats across over seven hundred acres of open grassland. The Wild Animal Sanctuary is open to the public daily and features and elevated walkway that spans the sanctuary and allows visitors to view the animals as they roam freely across the grassland. Check it out in your travel trailer rental in Colorado.

Colorado State Parks /Campgrounds
Pikes Peak RV Park
If you have plans to spend a few days in Pikes Peak and explore its surrounding areas, your best option would be the Pikes Peak RV Park. It is located at the foot of Pikes Peak, and ideal for a trailer rental in Colorado. It has 48 available full hookup sites with tables. It is strategically located so you are just a few minutes way from numerous dining options, museums, shops, and attractions. You can also enjoy water activities at the Fountain Creek. Facilities and amenities include nature trails, outdoor games, recreational hall, restrooms and showers, on-site RV service, escort to site, and laundry facility. Park season is from March 1 to October 31 for a travel trailer rental Colorado.

Garden Of The Gods RV Resort
The perfect home base for a luxury RV rental in Colorado, the Garden Of The Gods RV Resort offers 5 star amenities in a central location in Colorado Springs. It has 173 available full hookup sites with patios, tables, fire rings, and room for slideouts for a Class B RV rental Colorado. Facilities and amenities include a heated pool, pavilion, game room, horseshoes, playgrounds, nature trails, planned activities, recreational hall, snack bar, restaurant, RV storage and supplies, restrooms and showers, laundry facility, and many more for your trailer rental Colorado. The next time you drive your RV rental in Colorado Springs, make sure to stay at the Garden Of The Gods RV Resort.

Prospect Place R.V. Park & Campground
If you plan to drive your RV rental in Colorado to Denver, you must check out Prospect Place R.V. Park & Campground, located just a few minutes away from the heart of the city. It has 46 available sites, 24 of which are full hookup sites with tables for a camper rental Colorado. Facilities and amenities include wi-fi internet access, restrooms and showers, laundry facility, and RV storage for your motorhome rental Colorado. It might not have that much in terms of recreational facilities, but its proximity to Denver and its attractions, makes it a terrific choice!

Festivals and Events
RUN GORILLA, RUN!
If you are visiting Denver during the fall season, you must not miss the RUN GORILLA, RUN! It is one of the wackiest events held in Denver annually. It features more than three thousand people in gorilla suits running a 5K. If you want to participate, you must be in a gorilla outfit which is available when you register and pay the race fee. The event benefits the mountain gorillas of the Democratic Republic of the Congo, Uganda and Rwanda.

Canon City Blossom Festival
One of the largest festivals in Canon City, the Canon City Blossom Festival is a four-day event which can be enjoyed by the entire family. It features craft fair, lots of food, entertainment, vendors, musical performances of marching bands competing at the national band competition, and a parade. Enjoy the Royal Gorge Rodeo, which takes place Friday and Saturday evening of the festival. Join in the fun and meet the locals at the Canon City Blossom Festival.

The "Centennial State" is a vacation paradise. Each county or city has something going on throughout the year. You will fall in love with its attractions, and be awed by its natural wonders. If you are on a budget, you do not have to worry; you can still enjoy a Colorado vacation by checking out cheap RV rentals to Colorado at RVshare. Book that RV now, and be enthralled by Colorado

Thank you for choosing RVshare for you RV needs.

Why Book Your RV Rental With RVshare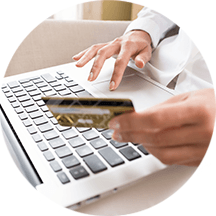 Secure Payments
A secure payment system gives you peace of mind.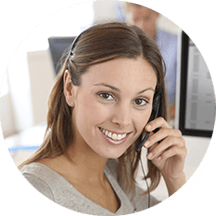 Roadside Assistance
FREE 24/7 roadside assistance is provided for your entire trip.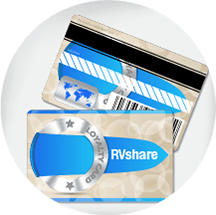 Rewards Program
5% cash back rewards to use towards your next trip.