How Tos & Tips
October 4th, 2019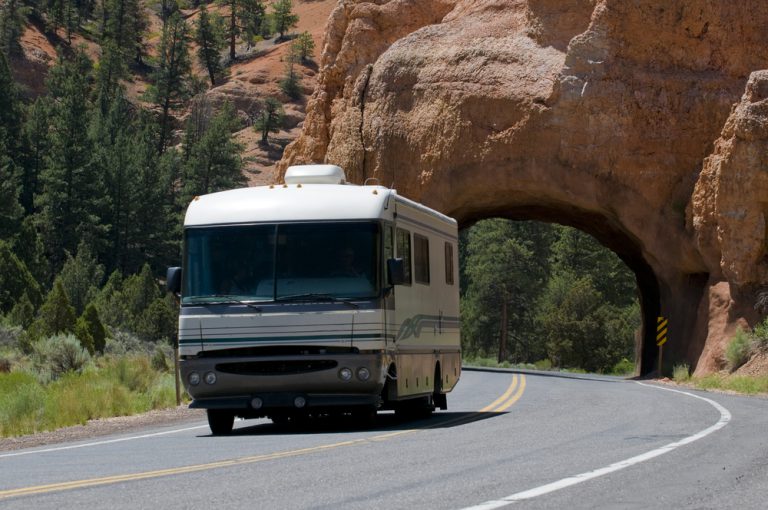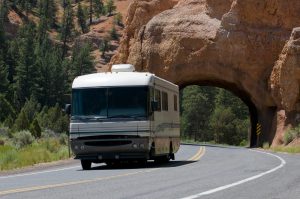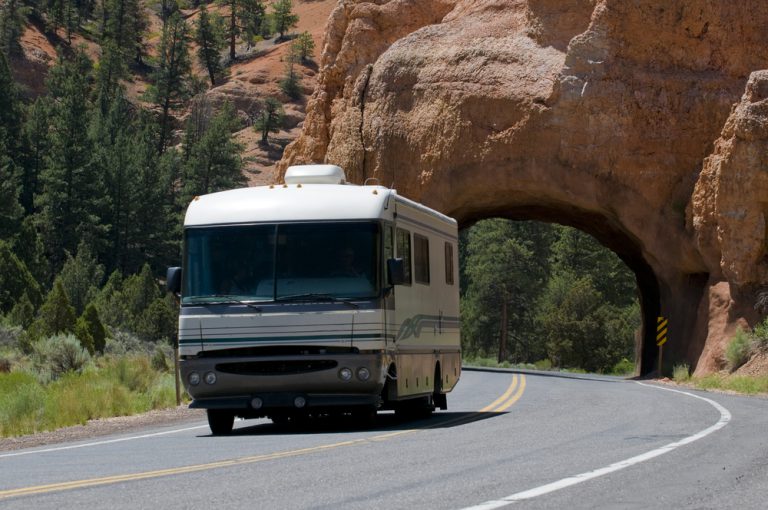 If you ask us about our favorite mode of travel, we're not shy: RV camping is absolutely where it's at.
But if you're brand new to this unique travel lifestyle, you may find it intimidating and overwhelming. After all, driving an RV bears little resemblance to zipping around in a sedan, and "camping" in a motorhome is nothing like tent camping.
That said, there's no reason the slight learning curve required by this unique travel lifestyle should keep you from chasing your RV camping dreams. In this post, we'll cover some of the best tips and tricks for RV beginners, whether you're planning a weekend away or are getting ready to take on the fulfilling challenge of full-time RV living.
RV Basics: Beginners, Take Heart!
Never been behind the wheel of a motorhome before? Terrified by ven the thought of towing a trailer?
This section is for you. Here's how to get started RVing for total beginners!
1. Choose the right rig.
Let's start from the very, very top. Because the word "RVing" covers a whole wide range of camping experiences… and some of them bear very little resemblance.
For example, RVing in a small pop-up camper is a more rugged, close-to-nature adventure, whereas RVing in a 45-foot diesel pusher can make it easy to forget you're "camping" in the first place.
Figuring out which kind of RV experience you're after is an important first step toward enjoying the trip of your dreams — so it's worth doing some research into the various types of RVs available ahead of time. That said, it'll probably take you a while to learn exactly what you actually want, because nothing can take the place of actually experiencing the various types of RVs first hand. Consider this a super enjoyable homework experience!
(Psst: not sure where to start? Sometimes, the best RV for beginners is a mid-sized motorhome, which doesn't require much in the way of special driving skills and offers a large amount of creature comforts.)
2. Give yourself time to get acclimated.
No matter what kind (or kinds) of RV you end up falling in love with, it's going to take some time to get used to this new type of travel — both when it comes to driving and actually living on board. Whether it's an extra-large motorized coach or a towable vehicle, chances are the driving experience is going to be different from the one you have with your day-to-day vehicle, and even the most luxurious rigs have smaller amenities than the one you're used to in your sticks-and-bricks home.
Therefore, it's a good idea to give yourself a little bit of a cushion to get used to the RV life, especially on your first camping trip. We recommend building in an extra day on either side of your vacation just in case driving takes longer than you're expecting (which, spoiler alert, it probably will) or you encounter an unexpected something while setting up your campsite.
3. Be strategic when it comes to choosing campsites.
While the RV itself takes some getting used to, there's also the problem of RV camping for beginners. Even experienced tent campers aren't always aware of how different RV campgrounds can be, and how much variability there is when you're choosing your destination!
For example, some resort-style campgrounds come stacked with all sorts of extras and amenities, from swimming pools and sports fields to organized community events. On the other end of the spectrum, those looking for off-grid boondocking sites will have no hookups, no assigned spots, no nothing. It all depends on what kind of experience you're after. (You may be sensing a theme, here!)
Click here for more details on the various types of campgrounds to help you get started!
RV Tips for Beginners
Here are some more RV travel tips for beginners.
4. Take your time.
One of our most important RV camping tips for beginners is also one of the easiest to overlook, especially at the very start of your RVing journey. Once you have those keys in your hand, it's all too easy to plan a trip that takes you absolutely everywhere as quickly as humanly possible… but as freeing as that might sound, it's also an easy way to burn out quickly.
The cool thing about RVing is that you don't have to worry about figuring out where you're going to go to bed each night. That gives you the time and headspace you need to enjoy the journey — so do that! Rather than cramming as much travel as possible into a few days' time, take the time you need to fully enjoy each stop along the way.
Along with allowing you to fully explore your various destinations while also giving you time to recover and indulge in the occasional Netflix binge, this approach can help you save money, too. After all, RVs are many things, but one thing they're not is gas-efficient. If you're running around the entire time, you're going to be spending a fortune on filling up the tank!
RV Storage Ideas
Some of the most important RV tips and tricks are all about — you guessed it — storage. Because even in the largest, most luxurious motorhomes, storage space is at a premium!
Fortunately, we've covered this topic in detail, and clever campers have come up with all sorts of solutions we'd never have thought of ourselves.
5. When it comes to storage, get creative.
When you're an RVer, regular, everyday objects can take on a sheen of usefulness you might not otherwise see. Over-the-door shoe organizers, strips of velcro, and even food containers can all be repurposed into a surprising variety of storage tools.
While we don't have time or space to cover all these unique storage ideas here, we've covered them on the blog before. Check out the following RVshare posts to get a sense of exactly how useful some of these everyday objects can be… at least when you use a little bit of creativity!
6. Use your RV kitchen… but be smart!
One of the most attractive parts of RVing is the opportunity to make your own gourmet meals on the road, thanks to the kitchen facilities included in most motorhomes and travel trailers. But whether you're an experienced chef or someone whose idea of "gourmet" means a peanut butter and jelly on fancy nine-grain bread, the experience of cooking in an RV kitchen is a whole lot different from what you're used to at home.
In order to fully take advantage of your RV's kitchen facilities, you'll want to invest in the right methods and gear you need to save space. Here are some RVshare blog posts to check out that can help you learn your way around the heart of your house on wheels.
Full-Time RV Living Tips
We've covered our best motorhome and travel trailer tips for beginners. But for those of you who are considering making a big move, there's a lot more to take into account.
7. Going full-time? Take the proper preparations.
It's easy to fall in love with RVing, even if you've only been on a single camping trip. But that doesn't mean that transferring to the full-time life is as easy as selling your house (or breaking your lease) and hitting the road. Ask any full-timer, and they'll tell you there's a lot they wish they had known when they started… which is why we've written a lot about full-time RV living for beginners.
The links below cover some of the unexpected challenges of taking on this unique travel lifestyle, from figuring out how to set up domicile to deciding whether or not you can really afford it. (Living on the road can be a great way to save money, but it doesn't always work out that way!) Here are the posts to take a look at before you put your house on the market… or sign the paperwork for the RV you're planning to make your full-time home.
No matter where you are on your RVing journey (or where the journey takes you on the road), we'll be there to help you every step of the way!
This post may contain affiliate links.