RV Parts & Accessories
September 15th, 2015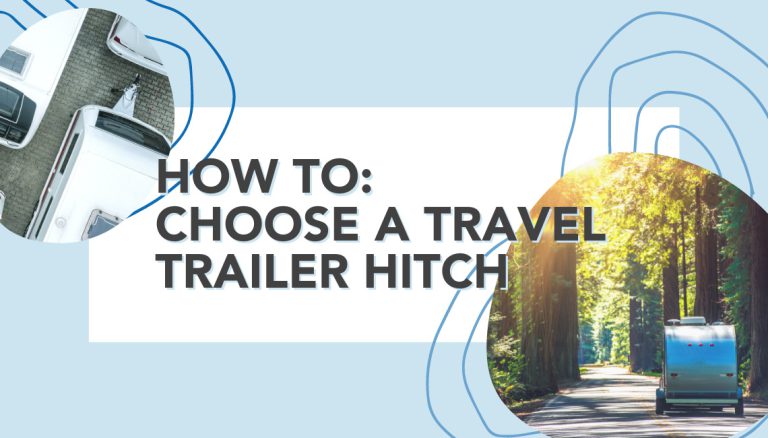 Congratulations, you're about to buy your first travel trailer! You are going to love the freedom of traveling to unseen places and experiencing the great outdoors. Travel trailers date back the the 1800s when they were pulled behind horses in Romania. These gypsy cabins were perfect tiny homes for European tribes on the move.
In the 1930s, the travel trailer craze hit America full force. The combination of freedom and road travel made the concept popular even in the height of the depression. Today, travel trailers are classified as an RV along with a fifth wheel, pop up camper, truck campers, and of course the motorhome.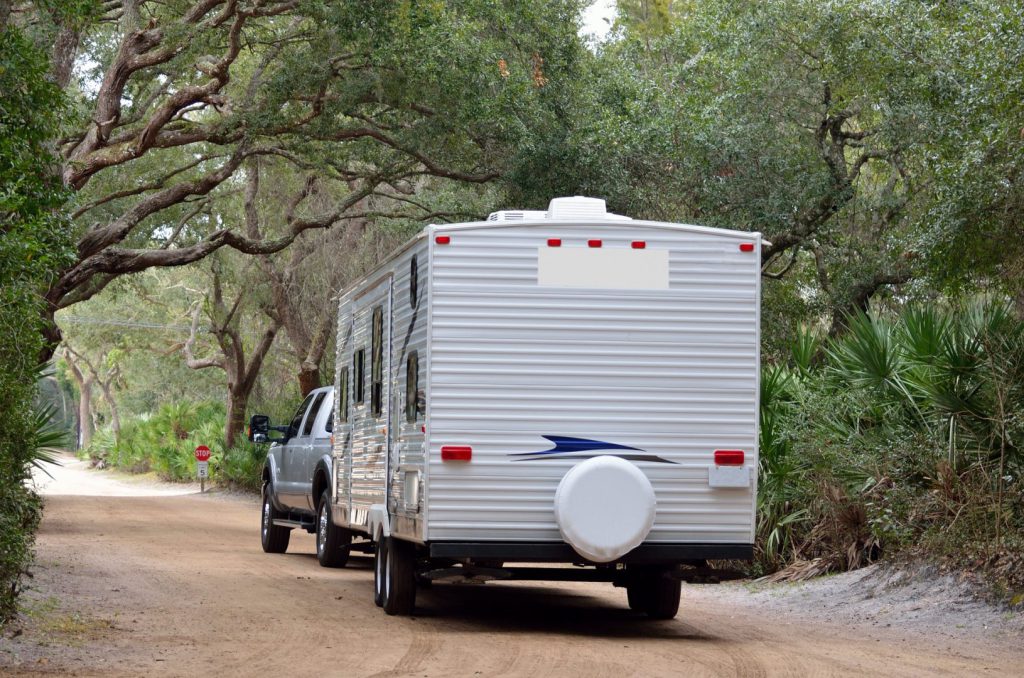 Tow Vehicle
A travel trailer must be pulled by an appropriate size vehicle that has enough power to overcome hills and dales. When purchasing a trailer make sure that your vehicle can easily pull the gross weight. Just because your vehicle can pull the trailer empty, does not mean it's a good fit. Remember that once the trailer is full of all your stuff, plus water tanks, and it's occupants, the weight can rise considerably.
Check your vehicle manual for the true tow capacity of your vehicle and don't rely on the dealer. I recently met a woman who had bought a bumper pull way too big for her SUV. The dealer told her it would be fine. One hour into the trip her vehicle overheated and the travel trailer was swaying out of control. As a single mom, she was furious! Take this lesson to heart. Do your due diligence and make sure your vehicle and trailer are right for each other.
In addition to choosing the right vehicle to pull the trailer, you must make sure that you have the correct type of trailer hitch. A trailer hitch is designed to act as a connector between your tow vehicle and the trailer you are towing.
Choosing a travel trailer hitch doesn't have to be complicated. This article will lay out your choices and help to discover the best hitch for your rig.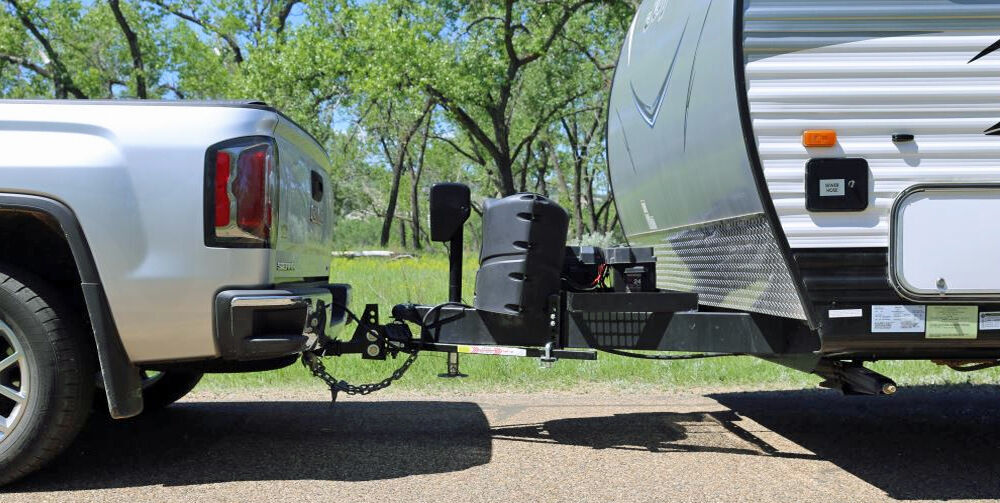 The Receiver Hitch
Let's start with the receiver hitch. Today, many travel trailers are referred to as bumper pull campers. This is because they connect right at the bumper of the truck. The receiver hitch is the most common type of hitch and is bolted to the rear of your vehicle. It allows for attaching a ball mount or other hitch-mounted accessories and falls within 1 and 5 of hitch classes.
Here are the five categories of receiver hitches.
Class 1: This hitch is for passenger cars and small SUVs towing a trailer not more than 2,000 pounds. Which means a small trailer like a teardrop.
Class 2: This kind of hitch is one step up from Class 1s, but again are designed for smaller SUVs or tiny pickup trucks. This type of hitch can be used for a trailer 3,500 pounds or less — like a folding tent camper or a T@B.
Class 3: This hitch is for vans, pickup trucks or even a mid-size SUVs. 6,000 pounds is the max it can tow, and would be right for lightweight travel trailers, or mini travel trailers like a Wolf Pup.
Class 4: Class 4 hitches are used for lots of applications including full size pickups, vans and anything big enough to tow a full size travel trailer. 12,000 lbs is the maximum, and most travel trailers are suited for easy use with a Class 4 hitch.
Class 5: This is a heavy duty hitch that can tow 18,000 lbs of weight. Nearly all trailers will work with a class 5 hitch, and that's why many people choose to upgrade to this extra strong hitch.
Types of Towing Hitches
While travel trailers often come with a factory installed unit, many owners choose to upgrade the hitch prior to use. There are a variety of towing hitches available to suit different types of travel trailer and vehicle combinations. These include:
A weight distribution hitch uses multiple points of the trailer to distribute the weight. You aren't relying solely on a little ball. The axles equally carry the weight and the driver experiences a much better towing experience. Without weight distribution, a travel trailer will often push down on the ball mount and rise up in the back of the trailer. This is called a squat. The truck is low at the back end and the trailer is higher at the back end. This is not a safe way to tow.
Sway control hitches use a variety of methods to make sure your travel trailer doesn't sway when it is towed. With sway control the bumper pull remains straight behind your vehicle and doesn't move to the right and left with the wind or with passing vehicles. Yes, it is a more expensive — sometimes costing an additional $100 over a hitch without sway control.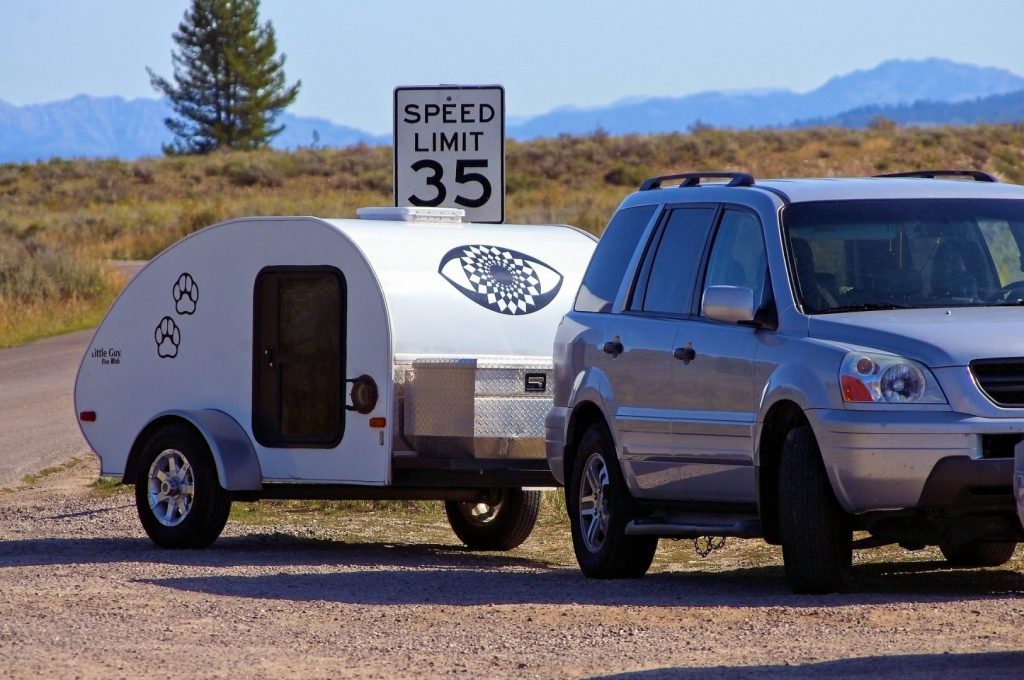 If you want a multiple point sway hitch fully installed it can run up to $2,000 or more. These are top of the line hitches using chains, pulleys and hydraulic pistons to safely pull your travel trailer. A few good options are the Blue Ox Sway Pro, the ProPride Hitch, and the Hensley Hitch.
Your standard travel trailer comes from the factory with a very basic and sometimes lower class hitch. It's important to do some research prior to buying a bumper pull. Be assured that the cost of the trailer will not be your only expense. You may need to do a major upgrade to your hitch before leaving on your first big adventure.
In addition to your hitch, you will also need brake controllers. The RV Wholesale Superstore has a great article on this topic.
Gooseneck trailers are mostly used for agricultural or industrial use, particularly as the gooseneck hitch is designed to sit in the bed of a truck. It differs from a 5th wheel hitch in the fact that it uses a ball mount level with the bed (as opposed to one that sits above the surface).
As we mentioned, a 5th wheel hitch contains some similarities to a gooseneck hitch, but due to its set-up, can allow a truck to carry more weight than most other hitches. This is because the attachment point is in the bed of the truck, instead of on the rear bumper.
A pintle hitch comes in two variations, including a pintle hook and a pintle combination (which features both a hook and ball mount attached). This type of hitch is mostly used by vehicles who drive through rough terrain on a daily basis (i.e. industrial and farming vehicles).
Bumper hitches are popular for towing lighter RVs or travel trailers. This type of hitch comes with a standard 2-inch ball mount receiver, as well as safety chain attachments. Additionally, look for one which features a lower hitch point to provide level trailer towing.
Towing Hitches: What You Need
There are often more components involved than simply the receiver hitches listed above. In most cases, you will also need to purchase additional equipment or parts, including:
The number one way a hitch connects to a trailer for towing is with the ball mount. A ball mount provides compensation for weight distribution and low sway. It is economical, however, in high winds or if the weight of the trailer is close to the vehicle's maximum capacity you may have challenges. This slides into the receiver of a hitch and fastens with a pin and clip.
This is the connection point between your tow vehicle and trailer. This may allow you to link a trailer and vehicle even if they are not perfectly aligned.
This is a small metal rod that holds the ball mount in the hitch's receiver tube.
These restrain the trailer from separating in the case of an emergency (i.e. your trailer hitch fails).
Hitch RV Safety Tips
Now that you know the various components of an RV hitch, as well as the different products, it's time to cover some vital hitch RV safety tips.
Always triple-check that everything is connected properly and securely before you hit the road (especially your safety chains)
Check your vehicle manufacturer's recommendations for the maximum load you can tow and never go above this weight
Be careful of passing vehicles such as large trucks and heavy winds, as these can increase the sway of your trailer as you're driving. Additionally, avoid driving too fast, as fast speeds can also cause heavy sway, therefore making it more difficult to manage your vehicle.
Always allow plenty of stopping distance, as this takes much longer when you have a trailer attached to the back of your vehicle.
Invest in some tow mirrors to increase your side views and minimize blind spots. These can prove especially helpful when changing lanes.
Final Thoughts
What do you think? Do you have a travel trailer? What type of hitch do you use and why? Did you upgrade? Leave your comments in the box below and share your experience with our readers. At RVShare we are a community who inspires others to travel the road!
This post contains affiliate links. RVshare may receive compensation if you make a purchase after clicking on a product link.