RV Owners
Last updated on April 26th, 2023. Originally published on June 18th, 2020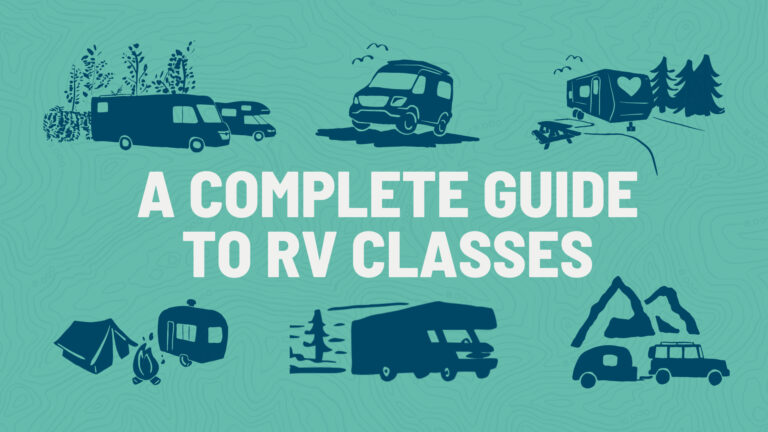 "Last summer, we were traveling in a Class C. We only recently upgraded to the diesel pusher — and man, what a difference! Can you believe we started out RVing in a pop-up trailer all those years ago?"
If you've new to RVing, overhearing that snippet of conversation might leave you scratching your head. What's everyone talking about with all of these "classes" of RV?
Is a Class C worse than a class A in some way, and why does it seem like there are so many more As and Cs than Bs in the discussion? What are the important differences between towing a trailer and traveling in a motorhome? Are all RVs considered campers?
Yeah, it can definitely be confusing, even if you're not new to RV camping!
That's why we put together this blog post to compare the different RV classes and give you a quick primer as to what's what. That way, you'll have a better idea of which kind of RV might be best suited to your purposes — whether you're just looking to rent a rig for an upcoming trip, or you're starting the process of researching to buy your very own camper.
Types of RV Classes
First of all, RVs are separated into two main categories: motorhomes and towable rigs.
Motorhomes are self-powered RVs that have their own engine and driving chassis, while towables, as their name implies, require a separate vehicle to, well, tow them with.
This difference is critical for a variety of reasons, because camping in a motorhome versus a towable rig is a totally different experience. For instance, although a fifth wheel trailer might be spacious and luxurious, you can't access any of those amenities until you're done with your drive for the day. And in some very extreme situations, if your rig is extremely oversized, your state may even have certain extra license requirements.
Self-driving RVs, on the other hand, give you the option of simply pulling off at the nearest camping spot without having to worry about unhitching. However, unless you pull a smaller vehicle behind your rig, you'll likely be stuck without any easy way to get around your destination locally once you arrive.
There's no such thing as a "perfect" RV — each type comes with its own benefits and compromises. But let's dig into the specific classes a little bit more to help you get a better idea of which might work for you.
Motorhome RV Classes
Motorhomes come in three levels: Class A is big and bad, Class B is more like a camper van, and Class C is a motorhome with a truck front. Here's a quick guide to help you better understand:
1. Class A RV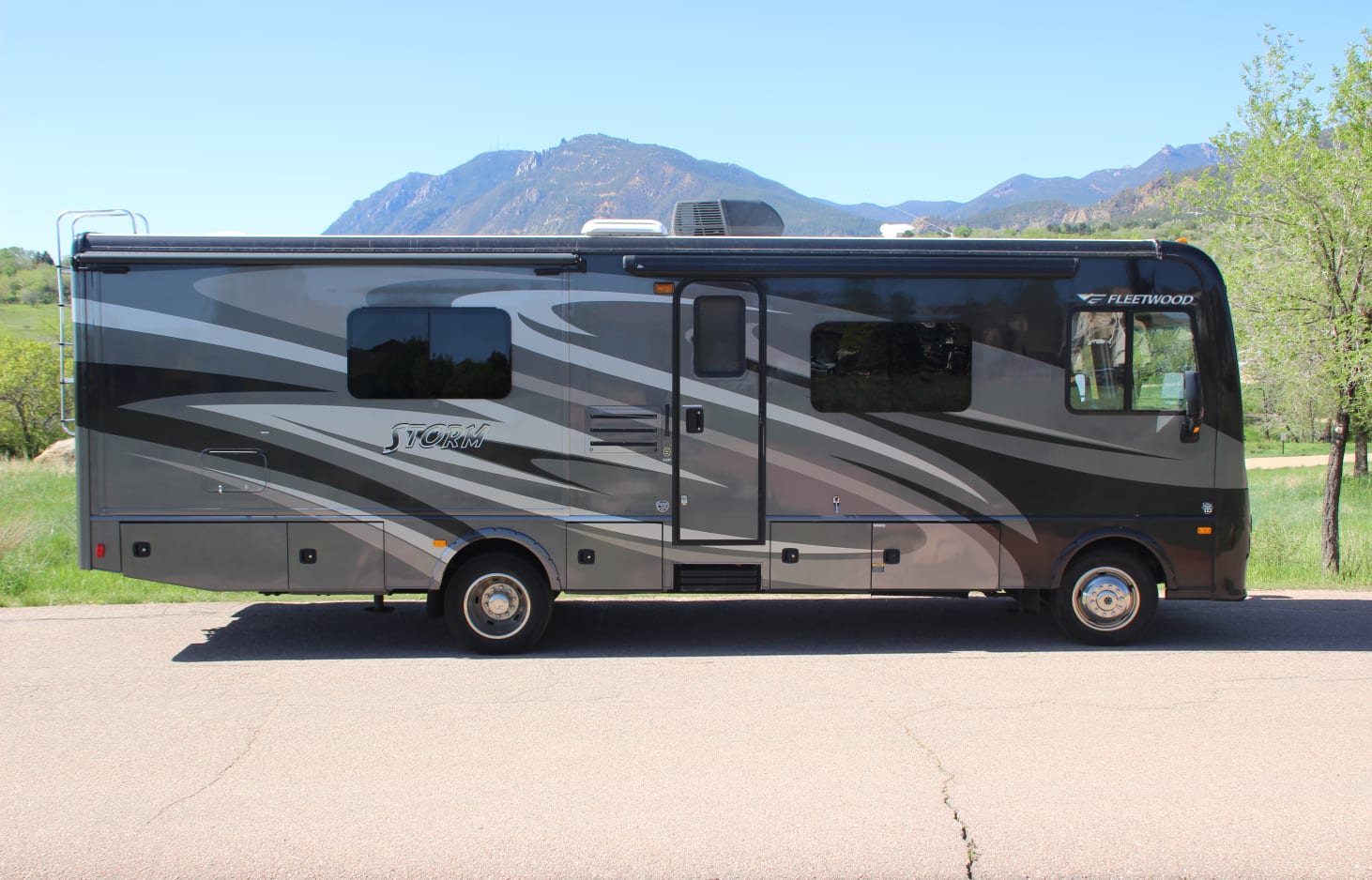 These are the large, bus-shaped rigs that might come to mind when you think about a celebrity's tour vehicle. They can be anywhere from 20 feet to 45 feet in length, or even longer, and some of them sleep up to eight or ten passengers. These motorhomes can be diesel or gas, but either way, they pack a hefty punch when it comes to the fuel bill. Since they're so large and heavy, they aren't exactly the most fuel efficient… some get as little as six miles to the gallon!
These large rigs are not as popular with Gen X or Millenials who seek freedom from a traditional life style. Class As offer families and full-timers many promising options. Most offer multiple sleeping arrangements with a defined space for living, dining, kitchen, bedroom and bath. Class As are expensive, and buying a used model may offer a great deal of savings. Popular brands include Fleetwood, Tiffin and Winnebago.
That said, if you're looking for luxury and ease of use, especially if you have to transport a lot of people, a Class A is hard to beat. Check out our deep dive into class A motorhomes for more.
2. Class B RV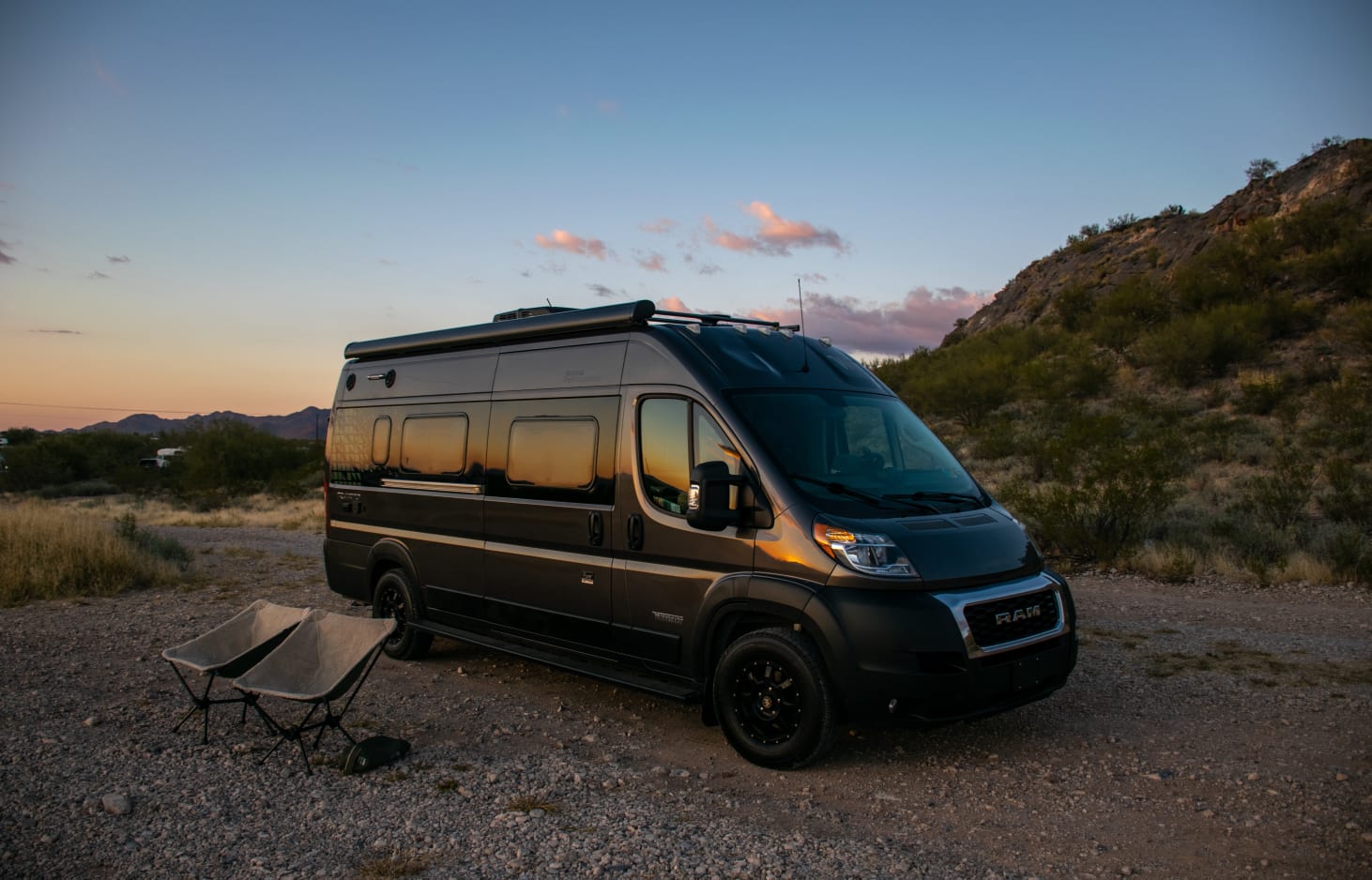 Also known as sleeper vans or camper-vans, Class B RVs are one of the smallest RV classes, which means they're more agile than either Class A or Class C rigs… but they don't have the same kind of spacious interior. They still usually come with everything you need (small kitchen, toilet, bed, and storage), and they're a whole lot easier on your wallet when it comes to fuel.
Class B campers are adventure vehicles. They can camp in remote areas that Class As Cs simply just cannot go. You'll never have to worry about whether or not you'll be able to back up or navigate down a steep or unpaved road — which is where all the coolest campsites are!
The VW Camper was the original Class B, and today you can choose from campers like the Roadtrek or the Sportsmobile. Winnebago is now producing its own version of the campervan called the Travato. With its new design and bright body paint, fans are lining up for this 21 foot wonder!
3. Class C RV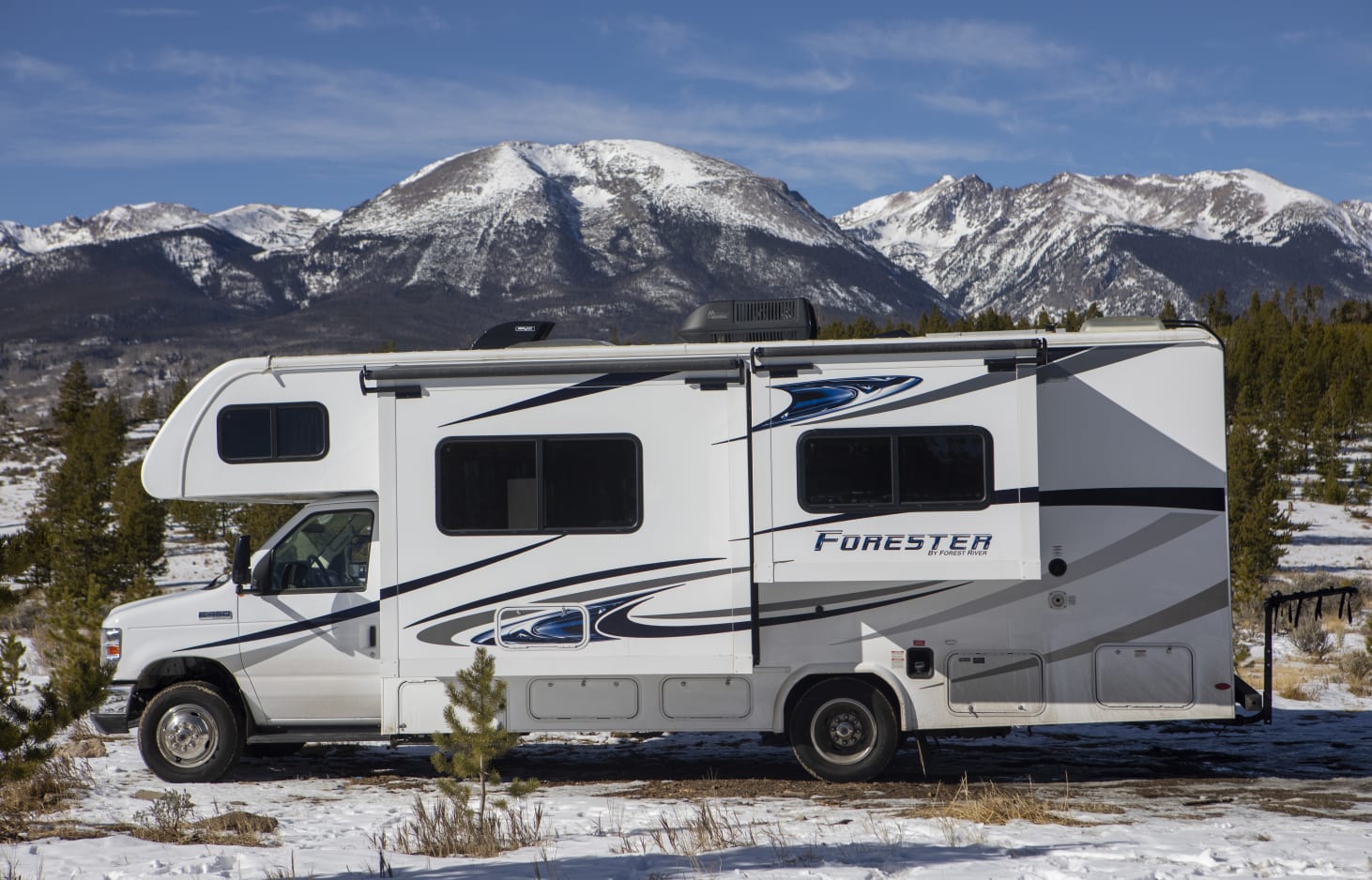 If you want a rig that's easy to drive, a little bit more fuel efficient, but still comes with all the amenities, Class C campers might be right for you. They're built into a regular truck chassis, which makes some people feel much more comfortable driving them than big, bus-style Class As. Plus, they're generally less expensive even though they usually feature all the same comforts, although they may be more modestly appointed than ultra-luxurious Class As. (They get a little bit better fuel mileage, too!)
Popular small Cs include the Forest River Solera, which is 24 feet long with a small slide. Thor also makes the Freedom Elite 23 foot, as well as the Dynamax which is a 24 foot rig with a rear bedroom. Calling itself a Class B+, the Leisure Van also offers 24 feet of well thought out living space. This luxury motorhome is built on a Mercedes-Benz Sprinter Chassis and comes equipped with an automatic Murphy bed as the perfect space saving solution.
Bus Conversions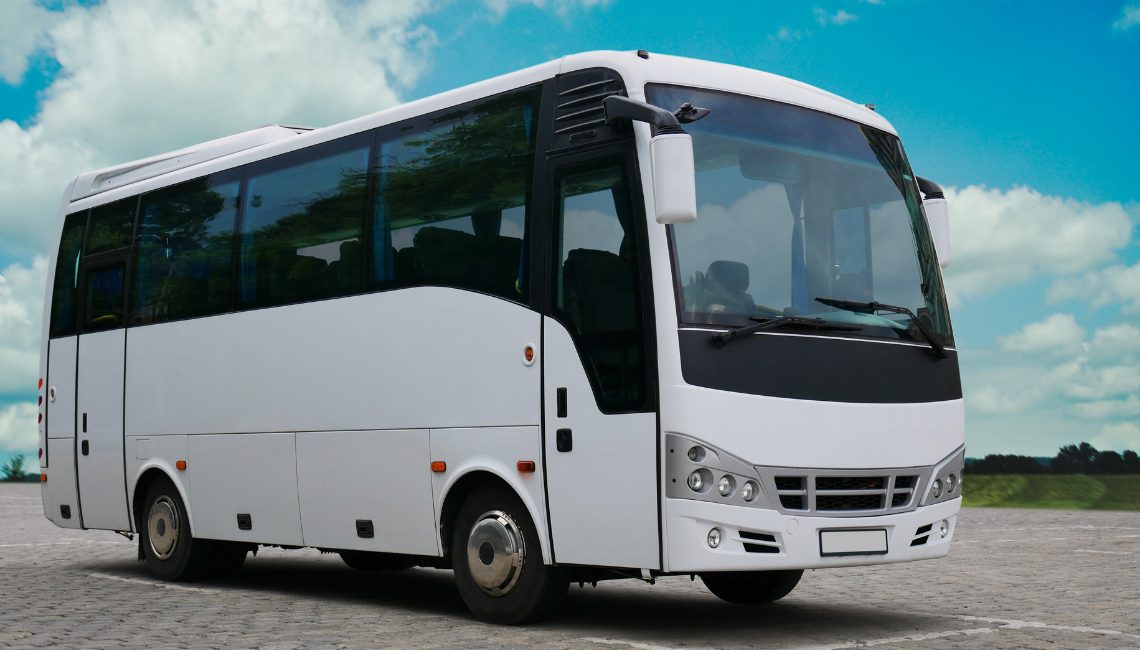 Bus conversions are also available. These range from DIY school bus projects to customizing your own Prevost. The Newell Coaches look like a bus/class A, and are built completely custom from the ground up. If you are looking for the brick house of RV's, look no further than the Newell.
Towable RV Classes
Now that we've talked about the different types of motorhomes, let's move on to towable trailers.
The first thing you need to know about towable trailers is that they all require a separate tow vehicle — and usually a pretty powerful one. In the case of large trailers and fifth wheels, you'll probably need at least a half-ton, and possibly a one-ton truck to get the job done safely.
Even smaller types of towable trailers usually need at least a hefty SUV to pull them, although some ultra-lightweight trailers can be pulled behind small SUVs and even some sedans. However, if you don't already have a capable tow vehicle, don't be fooled by the smaller price tag on the rig… because you'll need to purchase or rent the tow vehicle, too, which can be more expensive altogether than one modest motorhome.
1.) Pop-up Trailers
Pop-up trailers are very compact but feature canvas sides and need to be physically unfolded before they're usable.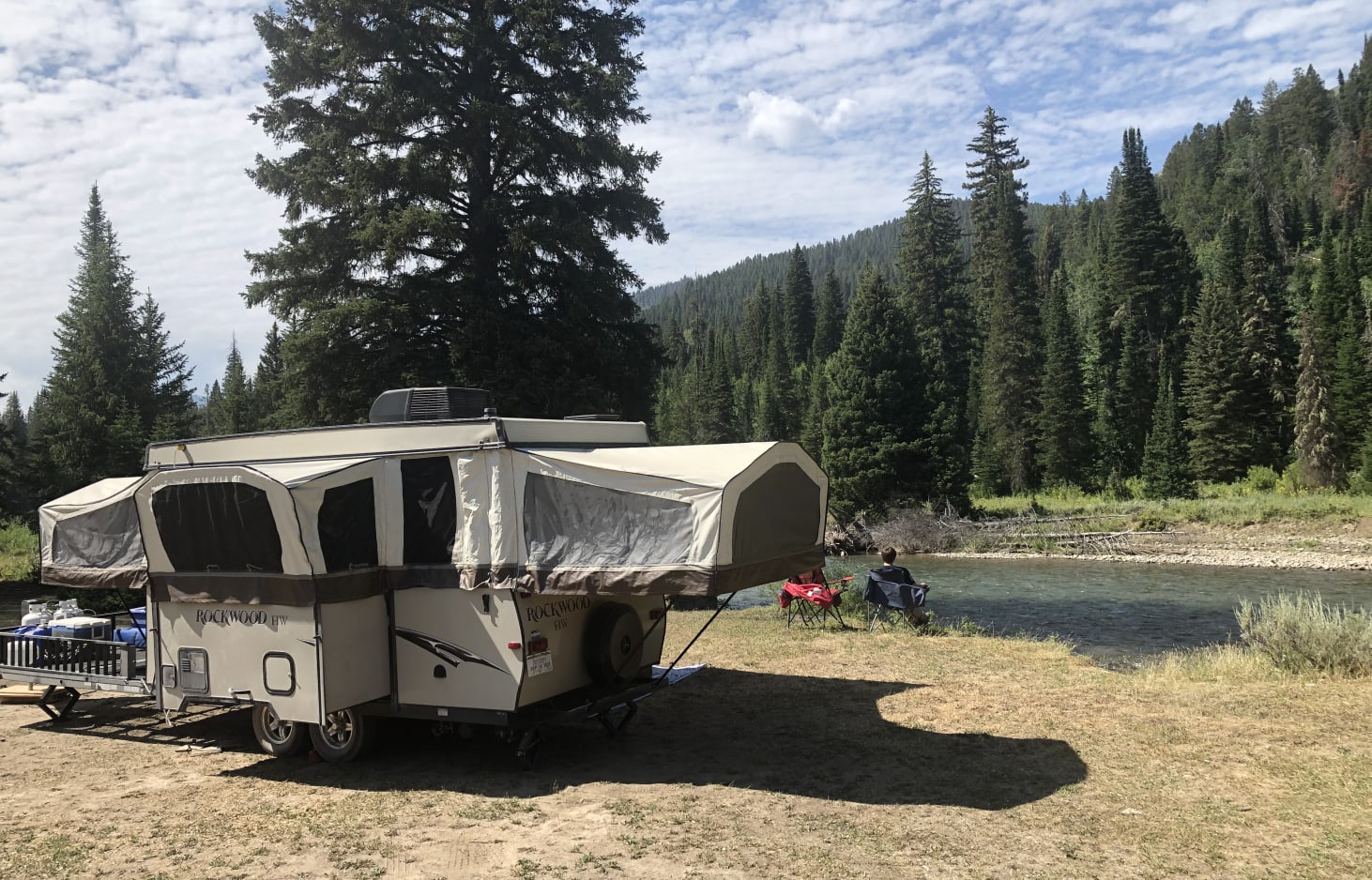 2.) Travel Trailers
Travel trailers are bumper pulled from your truck or car, and can be hooked and unhooked relatively easily. They also offer the ability to leave them at your campsite to explore with your vehicle.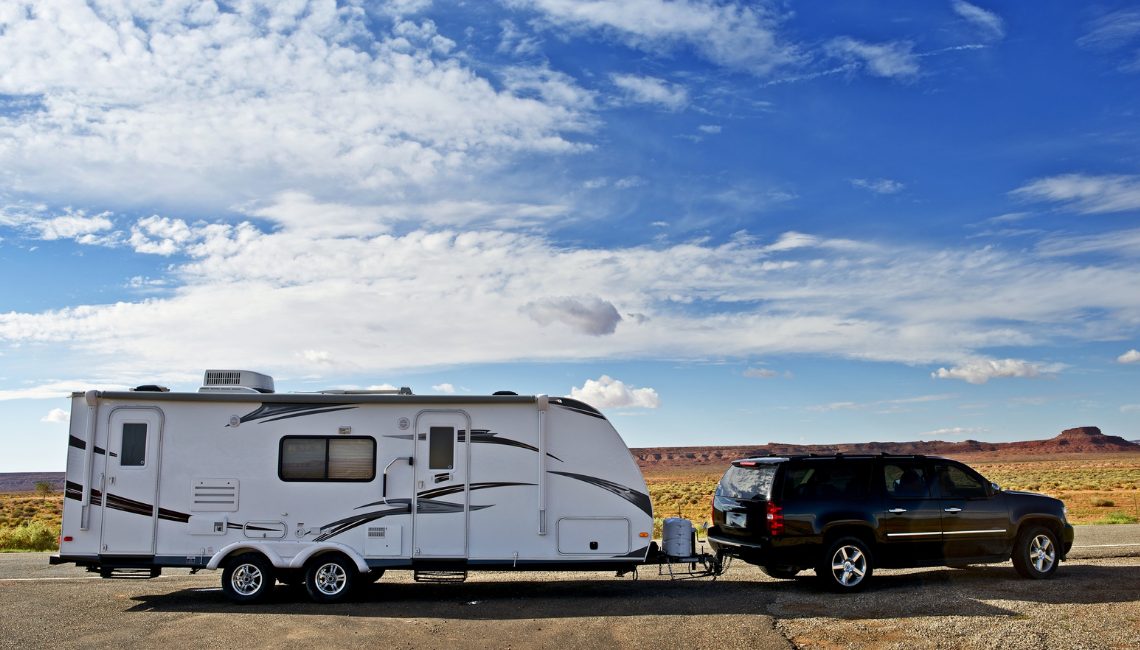 3.) Toy Haulers
Toy haulers are travel trailers that feature a "garage" so you can bring along a large "toy" such as an ATV or snowmobile.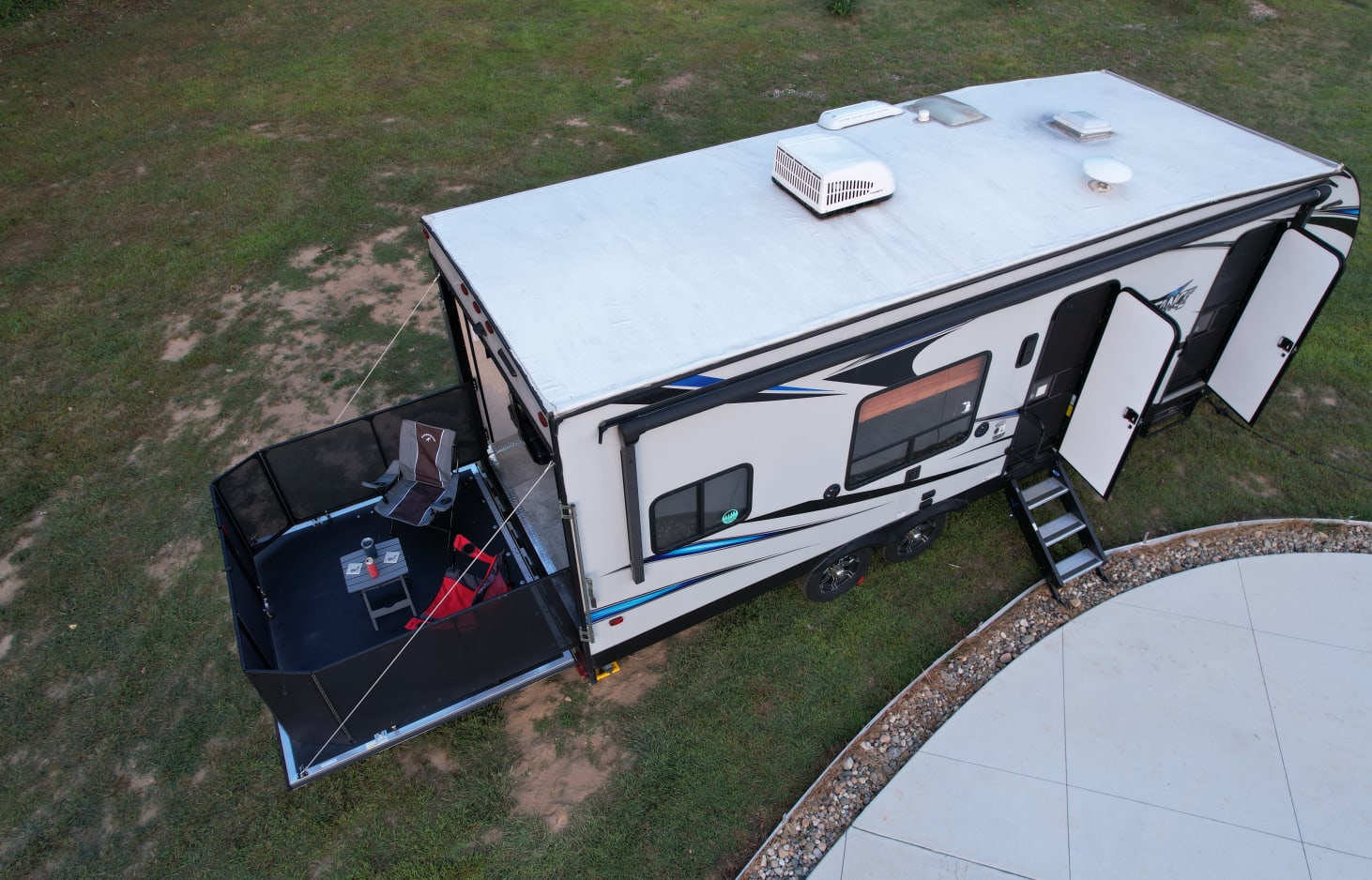 4.) Fifth Wheels
Fifth wheel trailers are the largest RVs available on the market, but also some of the heaviest and require a specific type of in-bed truck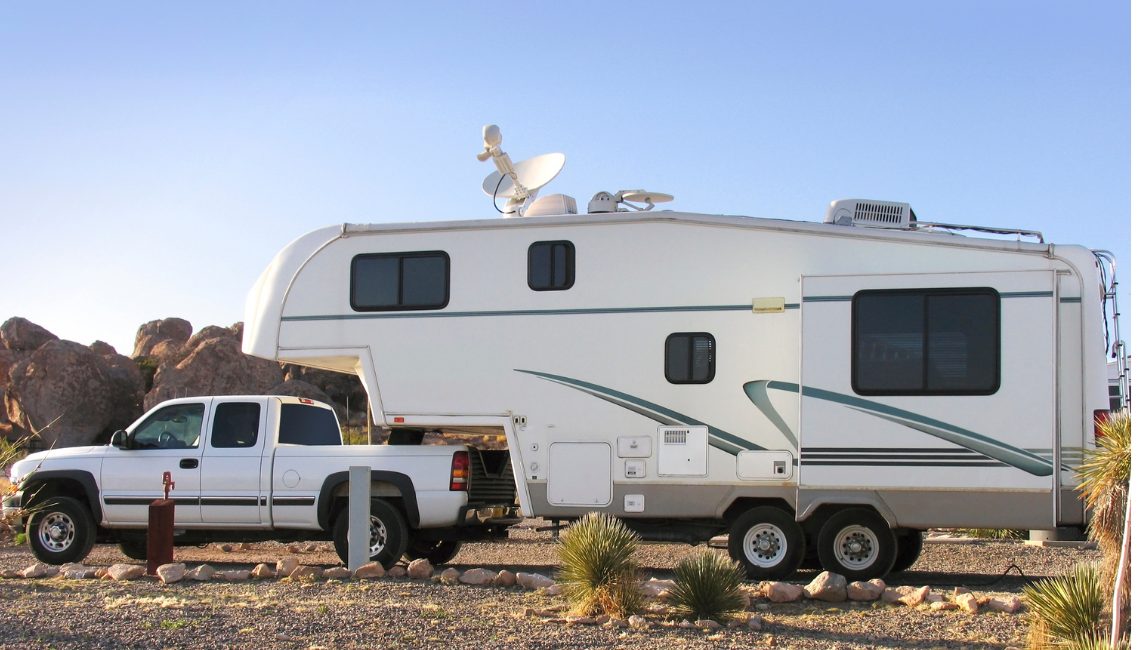 5.) Truck Campers
Truck Campers are mounted on the back of a pickup truck, and offer a tiny space with massive flexibility. They are perfect for one or two people who prioritize adventure, and come as aerodynamic pop-ups or hard-sided units with a slide out.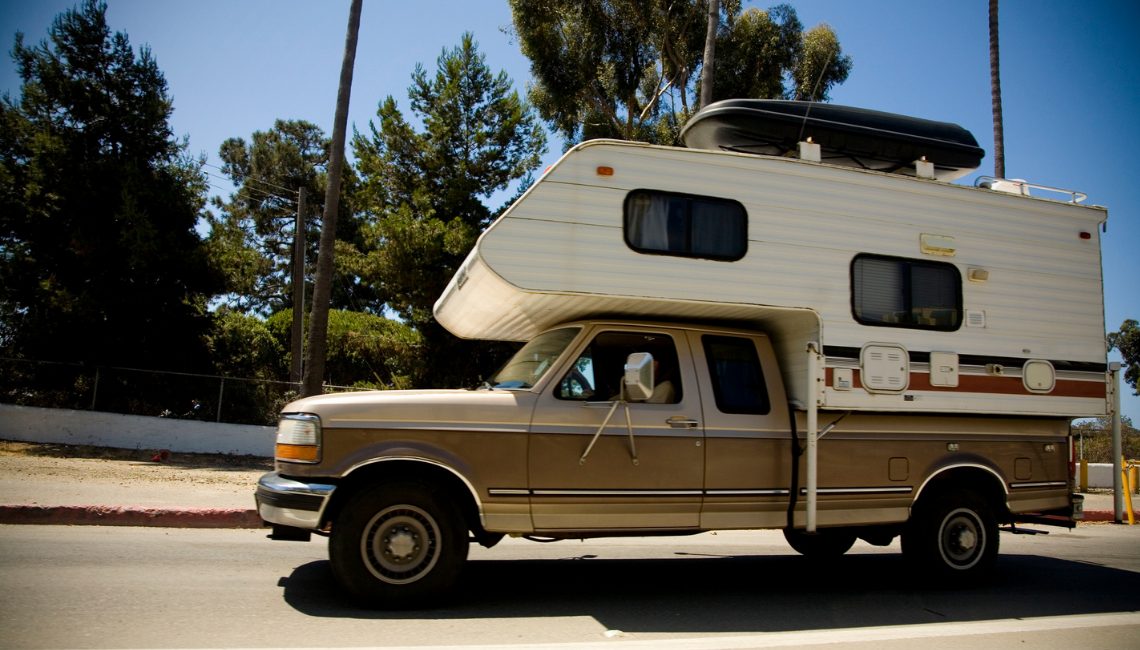 3 Questions To Help Determine Your Perfect RV:
1. What is the RV's most important function?
A. Living Space
B. Manueveriblitly
C. Cost
D. Work With Truck I Have
2. Which is your biggest factor?
A. Space
B. Cost
C. Maintenance
D. Ability To Live Off Grid
3. How often will you be in your RV?
A. Full Time
B. Weekends
C. Just for Sleeping
D. Rarely
So, which one is right for you?
If you chose mostly A: Your best choice is a Class A or Class C
If you chose mostly B: Your best choice is a Class B, a Truck Camper, or a small Trailer
If you chose mostly C: Your best choice is a Bumper Pull Trailer, or a Pop-Up Trailer
If you chose mostly D: Your best choice is a Class B or Truck Camper
Online Resources
Now that you know what to look for, take time to review websites like RVTrader.com and CampingLife.com for reviews. You might also want to follow online forums and RV discussions. Do you enjoy Podcasts? Check out the weekly broadcast, Living the RV Dream. Need more RVing ideas? Check out these YouTube channels: RVGeeks, Gone With The Wynns, Technomadia, The Long Long Honeymoon and RVLove.
Final Thoughts
This is only a brief introduction to the different types of campers and motorhomes out there on the market, but the most important thing is to remember that the perfect RV means something different for everyone. Browse for the perfect RV on our platform and search popular cities such as Phoenix, Seattle, Denver & more!
If you're just traveling solo and not afraid to get a little dirt under your fingernails, a tiny campervan might do the job. But if you're looking for a comfortable way to transport your family of six to Disney World, a Class A or fifth wheel might be more suited to your needs.
Don't forget — if you can't decide, don't be afraid to try out a few different types of vehicles! Renting RVs through RVshare is a great way to do just that. Then, you'll have a real sense of what vacationing in each different class of RV is like before you commit to purchasing one.
Looking for even more RVing tips and tricks — both during the purchase process and for your first camping excursion? Here are a few more blog posts to help you out: