Emergency Gear Every RV Owner Should Have On-Hand
RV Parts & Accessories
May 20th, 2017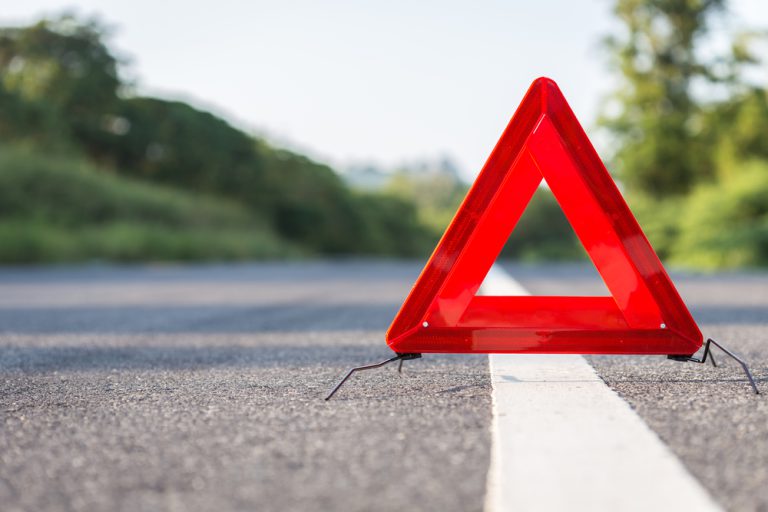 The first thing most people want to do after purchasing an RV is hit the road and find an awesome place to camp it. Unfortunately, there are some steps you need to take before doing so. For instance, you absolutely must stock your RV with the essentials, including emergency gear.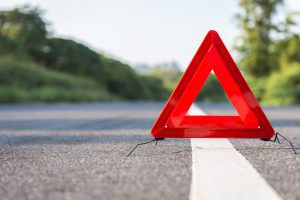 Obviously, nobody enjoys having to think about these things. After all, you purchase an RV with the intention of going out and having a good time, right? The reality is, accidents can come up, and it's always better to be safe than sorry when it comes to preparing for such occurrences.
Of course, it's much easier to be well prepared when you have a good idea of what you should be packing. Thats' where this article comes into play.
Listed below are the most important essential items needed to enjoy your trip, avoid incidents whenever possible, and prepare for the worst case scenarios.
What is in an RV starter kit?
Let's begin by discussing RV kits. An RV kit includes many of the items you need to get out and start camping, making shopping a much easier experience for the RV newbie.
While these aren't necessarily emergency gear per se, they are necessities, and using them properly can help prevent injury, illness, and other emergencies. Therefore, they are things you'll want to invest in for convenience as well as safety.
For instance, this kit from CP Products includes the following items:
30- to 15-amp adapter
Level
Black Tank Chemical
Latex Gloves
Freshwater Hose
Sewer Hose and Adapter
Water Pressure Regulator
RV Toilet Paper
While such kits are handy, there is no reason you can't buy these things separately. Since motorhome and travel trailer kits don't contain all of the essentials anyway, many people don't find them worthwhile.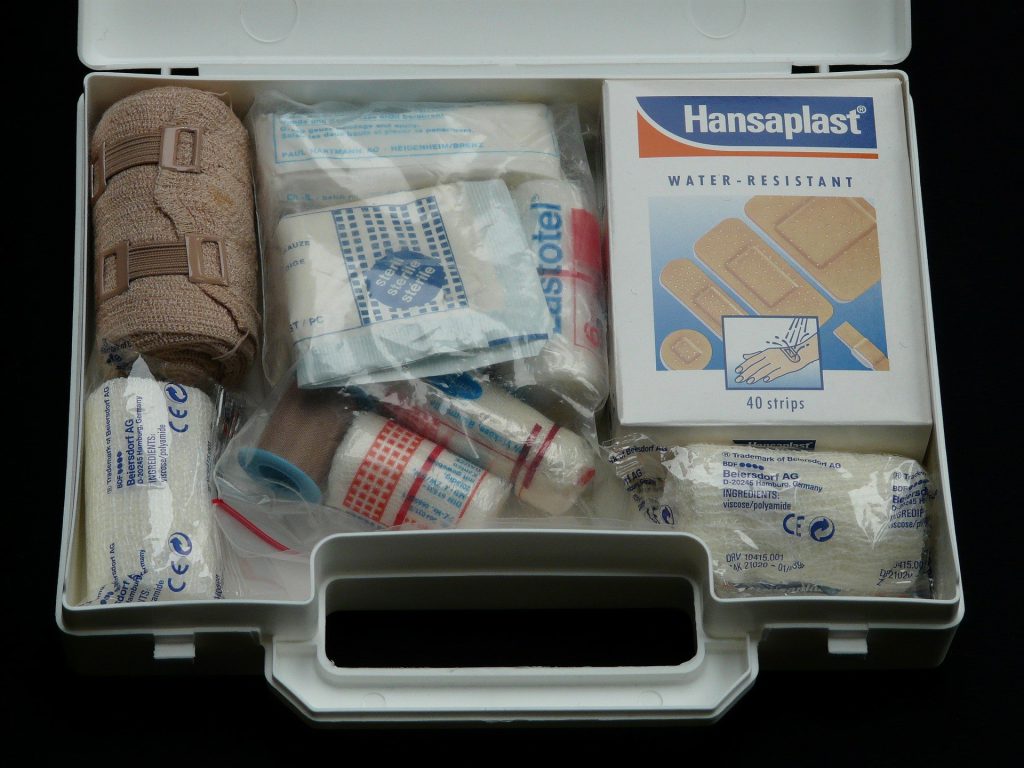 What essential items should I buy for my RV?
Want to skip the kit but still need to know what to buy? Or, are you planning to buy a kit but want to know what other essentials to add to your list? The following gear is everything you absolutely must have for an enjoyable and safe camping trip:
First Aid Kit — An RV first aid kit will help you take care of minor injuries and illnesses. Whether you build your own kit or purchase a pre-made one, this is something you'll want to get right away.
Toolkit — A camper toolkit is a must-have for all those little things that need fixing. We recommend a well-rounded kit with a nice case for containing all the bits and pieces.
Ice Scraper — You'll be glad you have this if/when you ever find yourself camping in ice or snow.
Light Sources — Sure, you have the lights in your RV, but flashlights and lanterns are handy for outdoor use and can be used as emergency lighting besides.
Knife — A good pocket knife is something every camper should have on hand. It has a wide variety of uses in day-to-day life, as well as in emergency situations.
GPS Satellite Tracker — If you do a lot of boondocking, a GPS tracker will help keep you on the right path.
Sewer Hose — Your water tanks will eventually need to be dumped. For this, you absolutely must have a sewer hose.
RV Power Adapters — A collection of adapters will help ensure you can plug into electricity no matter what type of outlet is offered (20-amp, 30-amp, or 50-amp).
Freshwater Hose — Water is incredibly important. To get clean, potable water into your rig, you will need a freshwater hose.
Wheel Chocks — Campsites are rarely perfectly level. Avoid a runaway RV by investing in some wheel chocks and using them every time you park.
Digital Documentation — You never know when you might need important documents. Keep these close at hand during your travels by saving digital copies to a waterproof flash drive.
Solar Panel or Generator — You never know when you might need to recharge your RV batteries. A solar panel or generator makes it possible to do this anytime, anyplace.
Many of these items will offer assistance in emergency situations as well as day-to-day life. Meanwhile, the rest of these essentials help you to use your RV correctly. Using your RV correctly and ensuring you keep up with your motorhome or travel trailer maintenance will help you avoid mishaps that could be disastrous.
Because of these things, you absolutely won't want to miss anything on this list when assembling your RV gear.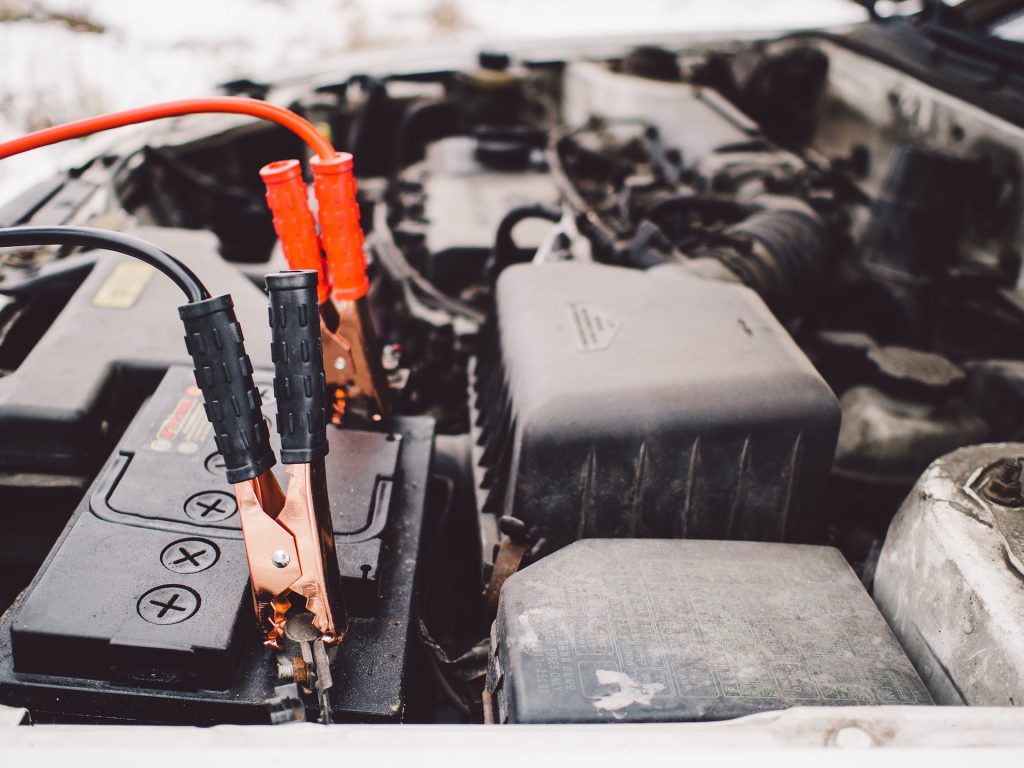 Emergency Gear Every RV Owner Should Have on Hand
The items above are camping essentials that will be used during the vast majority of your trips. However, those items won't be enough to keep you safe in every situation. For this reason, we recommend assembling an RV survival kit that contains the following RV safety accessories and emergency gear:
Extra Water — As mentioned above, water is incredibly important. For this reason, you will want to make sure to keep plenty of it on hand. Filling your freshwater tank with potable water is an excellent way to do this.
Water Purification Tablets — Just in case you run out of potable water, water purification tablets can help make any water safe to drink, if not exactly tasty.
Extra Non-Perishable Food — Obviously, you're going to pack food for your camping trip. However, keeping some extra non-perishable items onboard for emergencies is always a good idea. We recommend something like these high-calorie emergency food bars for a lightweight food that'll keep you going if things get bad.
Backups of Medical Supplies — If you take medications or need other medical supplies, it's always a good idea to keep backups on hand.
Emergency Heat Blanket — Extra blankets, as well as a set of emergency blankets such as these, will keep you warm in case of a winter emergency.
Warning Triangles — If you should have to stop on the side of the road, warning triangles will help other drivers see you, both in daytime and nighttime.
High Visibility Vest — A bright vest will also make you more visible should you be stopped on the side of the road making a repair to your RV or tow vehicle.
Tire Chains — Another great emergency gear item to have any time you're doing winter camping, tire chains might just be a lifesaver should you need to drive your rig through snow.
Tow Strap — Really, the goal is to never need to be towed. However, if you do need a tow to a shop, you'll want to have a tow strap on hand.
Spare Tire — Always, always carry a spare tire. A blowout is a simple enough fix if you have a spare, but it can become a real emergency otherwise.
Jack — Of course, you can't change a tire without a jack. Make sure you have the right kind of jack for your trailer or motorhome, as a regular car jack won't be enough to get the job done.
Seatbelt Cutter and Window Breaker — There are very few situations that call for these items. However, if you do need them, you'll be happy you decided to keep them close at hand.
Spare Batteries — Finding yourself stranded without any electric hookups can be a real problem. A fully charged set of extra batteries is really helpful in this situation, especially if your solar panel or generator isn't working for any reason.
Analog Compass — Digital compasses and GPS systems are great as long as they're working, but a good old-fashioned analog compass is ideal when you can't charge a device.
Jumper Cables — Like changing a tire, getting a jump is another super easy fix. However, you can't jump a vehicle without the proper cables, so make sure you have some.
Hand-Crank Radio and Light — You will want to be able to hear news reports and light up dark spaces during emergencies. A hand-crank radio and light combo allows you to do both things, and because it can be charged by cranking it, you'll be able to use it even when no electric outlets are available. Some models even include a place to plug in a phone, making it possible to charge your phone using that crank.
Solar Powered Cellphone Charger — Of courses harnessing the power of the sun is much easier than cranking. Therefore, a solar cellphone charger is great to have around.
RV Emergency Roadside Assistance — Technically this isn't an item. However, signing up for a good RV roadside assistance service is something every RVer should do. There are a few good options out there, and some campers even choose to sign up for a couple at once.
By building an RV emergency kit that contains all of this emergency gear, you can rest easy knowing you'll be safe no matter what may come your way. You probably won't ever need your camper's survival kit, but if bad weather comes along, injuries occur, or break downs happen, you'll sure be glad you have it!
In addition to your kit, a service like Medjet helps you stay protected if you suffer medical problems on your trip. If something goes wrong during your travels, Medjet will transport you to a hospital near home. RVshare users save 10% 0n an annual membership.