Travel Inspiration
Last updated on April 3rd, 2023. Originally published on October 19th, 2021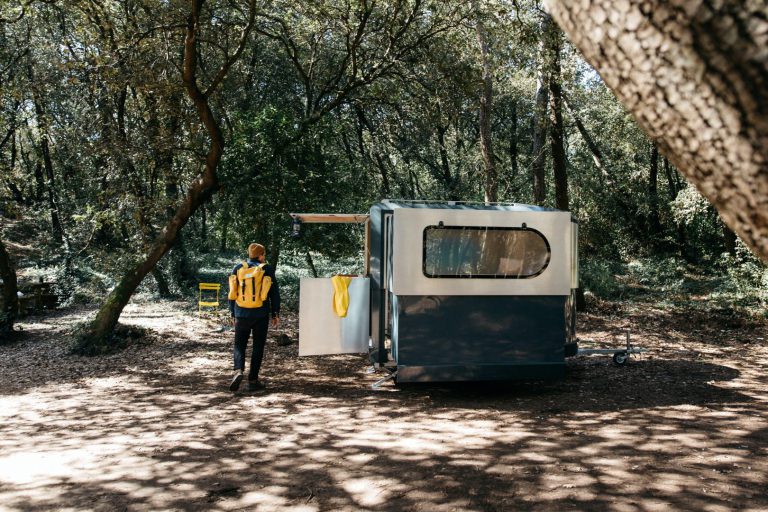 One of the most important parts of planning any RV camping trip is finding the perfect campground. Unfortunately, if you've never booked a campsite before, this can be a little bit overwhelming. You may not know what to look for in a campground or how to find high quality RV parks that are within your budget and will meet your expectations.
Fortunately, there are several tools that can help you with all of this. In this article we will discuss our top tips for finding the best RV parks no matter where you wish to travel. We will include the things most campers look for in an RV park, as well as the many apps and services that are available to help you find the perfect campground for your trip.
Let's get started!
What to Look For in RV Campgrounds
First, let's talk about what you might want to keep an eye out for when researching your campground options looking for the perfect campground. Most people consider each of the following things (the ones most important to you will depend entirely on personal preferences):
Location
Location is a big one. If you're planning to spend time in the water, you will want to make sure a nice body of water is nearby. Likewise, those hoping to see a particular attraction will want to be parked relatively close to that attraction.
Always consider location when looking at a campground, and keep in mind the distance from the highway, the potential for road noise and city noise, the crime rate in any given area, and the distance to things like grocery stores.
Campsites
Of course, you will also want to consider the campsites themselves. Different people look for different things in campsites, but the following are some suggestions of things you might care about when shopping around:
Size: Will your rig fit? Will you have a yard?
Ground Type: Is the site paved, gravel, or grass? Does this matter to you? Will you be stuck if it rains?
Hookups: Does the site include electric, water, and/or sewer? Which hookups do you need, and which can you live without?
Shade: Will your RV be shaded? If so, how low are the tree branches and will they scrape the RV? And if not, can your A/C keep up?
Amenities
Obviously, amenities are another important thing to look for when searching for a perfect campground. This is especially true if you plan to spend a lot of time in the RV park, or if there is a particular amenity that will make or break your trip.
Some common amenities that you might be looking for include:
Bathhouses
Laundry facilities
Mail services
Playground
Pool
Sports courts
Recreation room
Planned activities
Staff
Staying in a place with unpleasant staff can really put a damper on your trip. Avoid this problem as much as possible by doing your research ahead of time. Read reviews and find out what other campers think of the staff. You can also call to make your reservation to get a feel for the demeanor of the front desk staff over the phone.
Price
Lastly, you will want to consider pricing. The cost of RV campgrounds can vary widely, with some camping deals allowing you to pay as little as $10 a night while others cost $100 or more. Make sure you understand the cost of any RV park you choose so you aren't met with any unpleasant surprises upon arrival.
How to Find Excellent RV Campgrounds
Campspot
With Campspot you'll find premier RV resorts, family campgrounds, cabins, glamping options, and more. Campspot makes it easy for you to create lifelong camping memories!
BookOutdoors
BookOutdoors is the ultimate destination for booking outdoor travel, where you can access and book the best campgrounds, RV parks, cabins, glamping resorts and more, all with no memberships or booking fees. Plus, get perks like weather protection and unlock amazing rewards with every trip. With a wide selection of accommodations to choose from and a focus on ease-of-use, BookOutdoors has everything you need to book your next outdoor adventure.
The Dyrt
Now that you have an idea of what you're looking for, let's discuss how you might go about finding that perfect campground. You could of course simply search "campgrounds near me", but this doesn't help much in terms of research. Therefore, we recommend that you find a campground app such as The Dyrt (use this link for a free trial).
The Dyrt app has an enormous database with all kinds of campgrounds and even boondocking sites listed. Information is available on each RV campground, and reviews are also viewable on the app, making it easy to get the opinion of other campers. Essentially, this is an all-in-one campground research app that we think every RVer should own.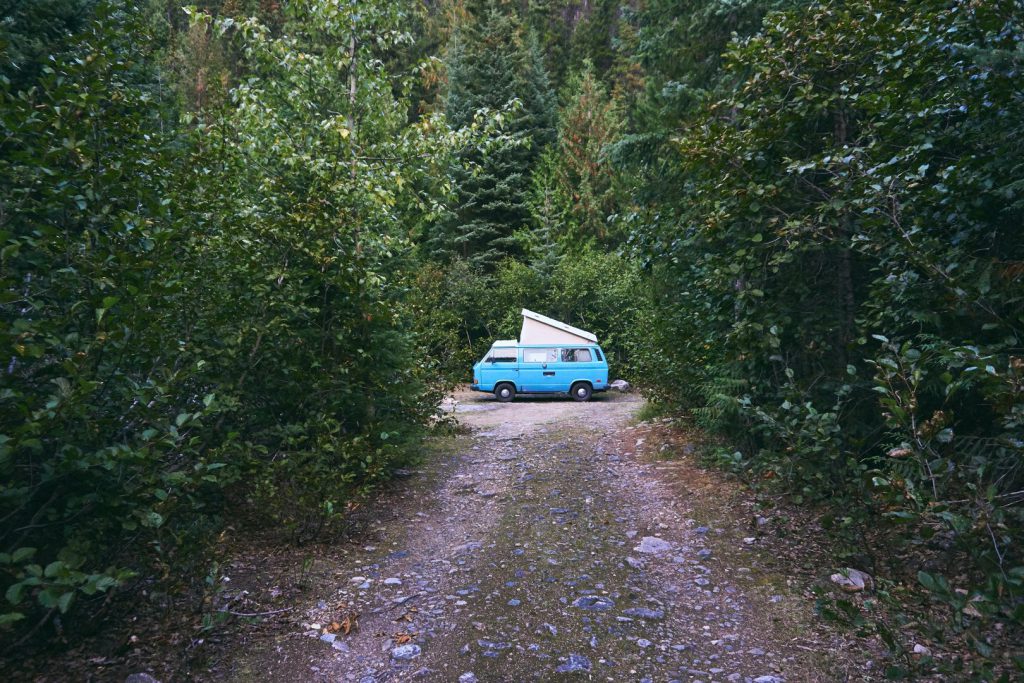 Other great websites and apps for finding campgrounds and reading reviews include Campendium, AllStays, and Campground Reviews. 
Where to Look for Unique Campgrounds
Hoping to find somewhere unique to camp? In that case, you might be better off using Harvest Hosts (use code RVSHARE for 15% off a membership). This incredible service gives RVers the opportunity to camp in all kinds of cool places that aren't listed in any other campground database. These campsites might be located at vineyards, on farms, or even at museums. **Even better, enjoy our exclusive holiday promo of 20% off a yearly memberships with code HHFRIENDS20. Deal lasts 11/22/21-12/31/21.
Most Harvest Hosts sites are dry camping spots that are included with a super inexpensive Harvest Hosts membership. That said, some do offer hookups for an additional small fee.
What all Harvest Hosts sites do include is the chance to experience something new and unique during your camping adventure. Some hosts who are signed up for this service will give guests the opportunity to help with farm chores or go on museum tours, and the vast majority of these campsites include incredible views.
Other options for unique camping include Boondockers Welcome (use code BWRVSHARE for 10% off) and Hipcamp.
Tips for Camping on a Budget
Harvest Hosts is definitely one of the very best ways to camp on a budget. That said, there are other options, and most campers can stand to have a few different choices in their back pocket. From free dry camping to awesome camping memberships, here are our favorite ways to camp on a budget.
Boondocking
The very cheapest way to camp is to go boondocking or dry camping. Dry camping options can be found on sites such as FreeCampsites.net and Campendium. These sites are free, and many are in beautiful places, but they don't have any hookups, cell signal is often weak, and driving on rutted out roads is usually required to get to the more remote sites.
Passport America
Passport America is one of the most popular discount camping clubs out there. It only costs about $44 a year to join Passport America, and in return you can get 50% off campsites all over the country. Most of these campsites include at least water and electric, if not full hookups. That said, each participating campground is allowed to set their own restrictions, and these often prevent weekend stays, holiday stays, and longer stays with the discount.
RV Advisor
We also love RV Advisor (use code RVSHARE for $5 off). While this isn't technically a discount camping club, it does include a ton of amazing benefits for RVers, one of which is a set of amazing camping discounts. We recommend joining this club for the collection of benefits and enjoying discounted camping, alongside the other awesome perks.
Good Sam Club
Like Passport America, the Good Sam Club is an extremely well known camping club. This one offers a variety of discounts to RVers, including discounts on gas, Camping World merchandise, and campgrounds. In addition to their discount club, Good Sam also offers RV roadside assistance, which can save you tons of money and trouble down the road.
Thousand Trails
Finally, there is Thousand Trails. We only recommend this option if you plan on camping often, because if you do go out on a regular enough basis, a Thousand Trails annual camping pass can save you a ton of money. This pass costs around $600 a year and gives you the ability to stay at all of the Thousand Trails locations within a chosen "zone" for no additional fee. You can choose to add additional zones or the "Trails Collection" add-on—both options that will give you access to even more parks.
As you can see, there are lots of ways to find awesome places to camp, and many options will even save you a bit of money. Why not start searching today to see what kinds of amazing campsites you can find for your next camping adventure? This will ensure you have the perfect place to park your RV rental.
For more on the topic check out our road story: Camping off the Beaten Path & Discovering Unique Campsites with Vanna Mae
*This post contains affiliate links. RVshare may receive compensation if you make a purchase after clicking on a product link.