Travel Inspiration
Last updated on December 12th, 2022. Originally published on December 8th, 2017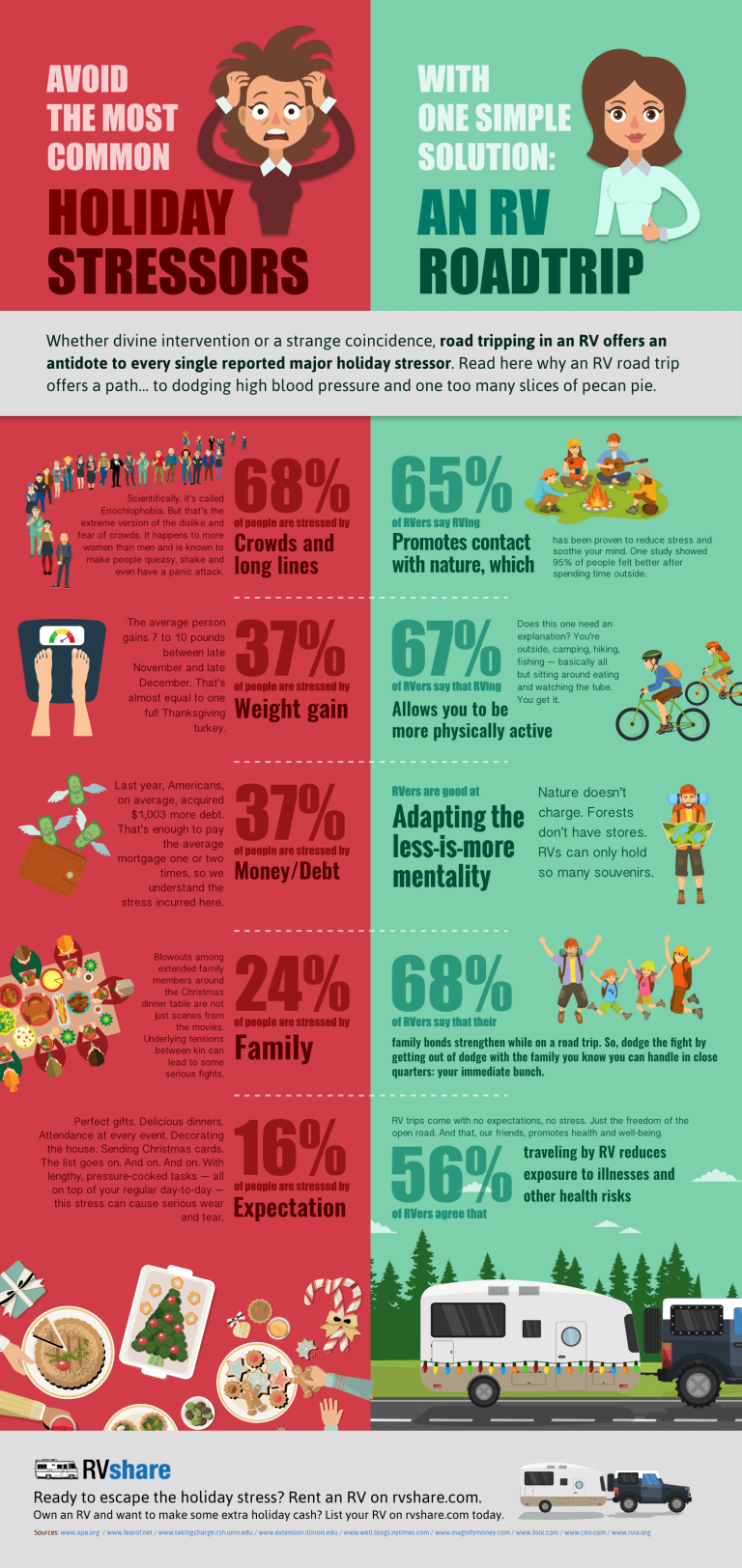 Feeling stressed this holiday season? What if we told you we had a remedy for that? You guessed it – RVing! So many of us spend this magical time of year feeling overwhelmed, worried about weight gain and debt, and getting worked up about family and expectations. We say, no more!
While some of the typical holiday stressors are unavoidable, remember to take some time for yourself this holiday season. Don't focus so much on things, but instead, on experiences. You don't have to eat every cookie, but by all means, indulge and enjoy!
And finally, when you are ready for a much-needed break, hop into your RV or RV rental and hit the road! Being on the road encourages you to get outside and move – goodbye long lines and pie-induced guilt. It also helps you adopt a more minimalist mindset, and gives you time to appreciate what you already have. And last but not least – it's good for your health!
56% of RVers agree that RVing reduces exposure to illness and other health risks.
So what are you waiting for? Book your RV rental with RVshare today! Cheers to a stress-free holiday season!