7 Top Supplies to Keep on Board for Quick RV Repairs
RV Owners
June 25th, 2018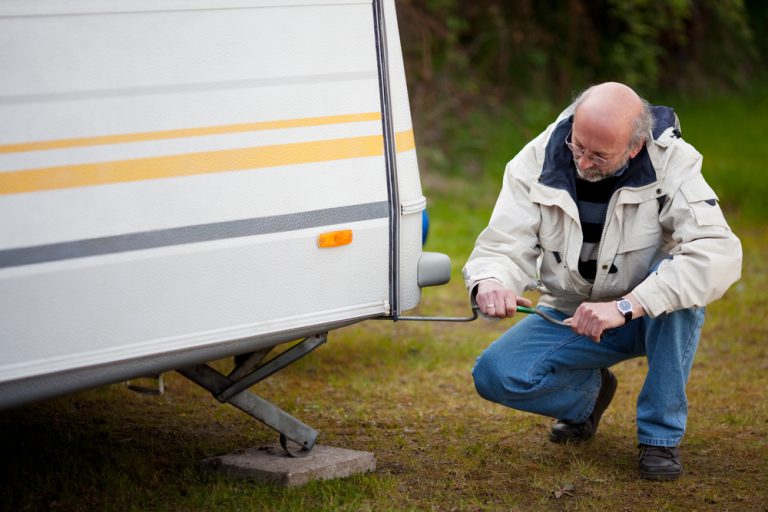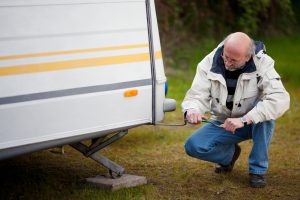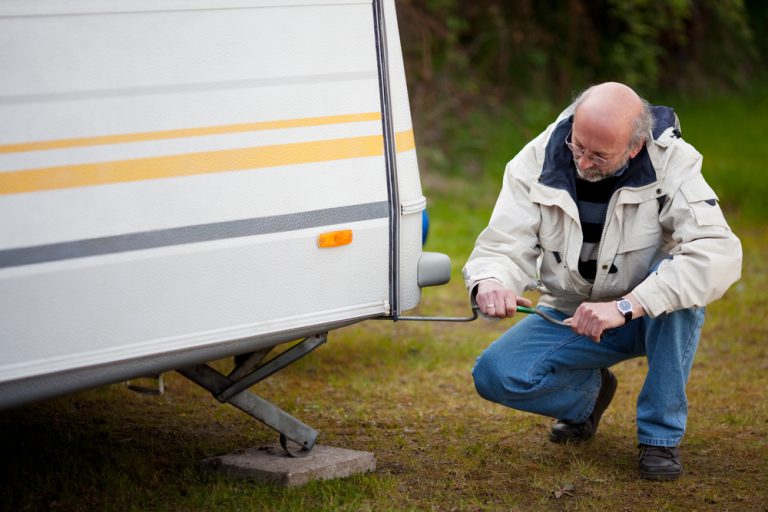 When you're on the road, it's all about open-endedness and flexibility. For most RVers, there are only a few things you know for sure to expect when you first set out on a new adventure. One of them is a boatload of fun, of course — but another is the inevitable mishaps and minor hiccups that are part and parcel of travel. (Hey, it wouldn't be an "adventure" if there were no challenges, would it?)
Even for minor issues, professional RV repair can quickly put a sizable dent in your travel budget. While finding reliable and trustworthy RV mechanics is totally possible, there's a lot of work you can actually do yourself — if you have the right tools at your disposal.
In this post, we'll lay out some of the basic RV supplies that'll allow you to perform basic motorhome repair yourself, as well as providing hints and tips on how to DIY some common RV repair and maintenance issues, even if you're not exactly handy.
RV Repair Supplies
Some of the best RV repair supplies are also the simplest — and most affordable. Here are a few simple items to add to your packing list before your next trip.
1. WD-40 Multi-Use
Ounce for ounce, good old general-use WD-40 might just be the most affordable and useful RV repair item to keep stocked in your rig. Not only does it lube up and loosen even the stickiest situations, but it also acts as a corrosion inhibitor and shields against the moisture that can so quickly cause damage to motorhomes.
2. WD-40 Silicone Lubricant Spray
While regular WD-40 is great to use on anything and everything metal in your rig, it's important to use a silicone-safe lubricant when you're… well, lubricating silicone. (Which happens pretty frequently in a motorhome — just think about all those seams and seals along your slide-outs and other moving parts.)
WD-40's silicone lubricant waterproofs and protects non-metal surfaces like rubber, plastic, and vinyl, and it leaves a clear film that doesn't attract dirt. (In other words, it's pretty much magic.)
3. WD-40 Electrical Contact Cleaner
We promise not everything on this list will be WD-40… but what can we say? They make a lot of great products.
Electrical contact cleaner is the best way to clean oil, dirt, and other ickies from your RV's electrical components, like circuit boards, controls, switches, and electrical panels — and, of course, your batteries. It's safe for use on plastic, rubber, or metal.
4. Dicor Roof Sealant
So, you know how the waterproofing aspect is one of the things we love best about all those WD-40 products we linked you?
If your rig does spring a leak, you want to be able to repair it as quickly as possible. There's nothing like water damage to put an untimely end to your adventure — not to mention racking up a crazy-expensive repair bill.
Dicor is one of the best-known RV roof sealants on the market, and your best line of defense against the leaky roof that is every RVer's worst repair nightmare. It also comes in handy if you're performing roof-top AC maintenance or repairing your sewer vent fan.
5. Basic Tool Kit
While you can't predict all the challenges the road might bring you, you can take steps to be prepared for anything.
Keeping a basic toolkit on board will go a long way toward crisis-proofing your motorhome. After all, if you've got the right wrench, hammer, or pair of pliers, most problems can be at least temporarily fixed up.
We recommend RVers invest in both an automotive repair kit and a regular household one — after all, an RV is a combination of those two things! That way, you'll be ready to handle any issue that might occur, whether inside your rig or outside.
RV Parts
Along with the above-mentioned repair items, there are also a few basic camper parts that can be good to have spares of.
6. Spare Tire and Repair Equipment
Traveling with a spare tire is a pretty basic rule of the road, but just don't forget the jacks and equipment you need to actually install that donut!
A basic tire repair kit can help, but if you're going to install the spare, you'll need a lug wrench for sure. The jack you need will depend on the size and type of your vehicle, but Tire-Aid makes a great one for small- to mid-sized travel trailers.
7. Spare Engine Parts
Depending on your specific make and model of RV, some of your engine components might be difficult to come by on the fly — which can sometimes mean sitting around at an unplanned destination while the repair man awaits a parts shipment.
Carrying spare belts, hoses, or fuel filters might seem like going overboard, but if something does happen with your engine, it could both speed your repair and cheapen your bill.
RV Repair Tips
All the RV repair supplies in the world won't save you if you don't know how to use them.
That's why we've written about how to DIY basic RV repairs right here on the blog before! Check out the following post to learn more about some of the most common and easily-managed RV maintenance issues.
Travel Trailer Repair
Don't want to figure out how to do RV repairs on your own? Or maybe you've run into an issue that's just a little too complex for you to handle?
No worries. Reliable, trustworthy, and affordable RV repair doesn't have to be an oxymoron — here's our post on how to find the best RV mechanic.
Stay safe out there, campers!
This post may contain affiliate links.