Travel Inspiration
Last updated on May 9th, 2023. Originally published on September 30th, 2022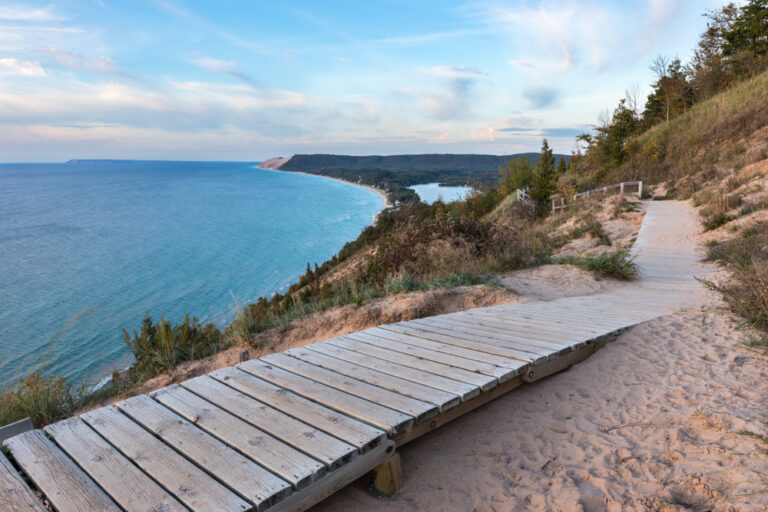 Summer's in full swing and it's the perfect time for a family (or friends!) vacation. You might think trips can get costly fast, but there are plenty of amazing places to visit that are affordable. So if you're looking for your next summer vacation, check out one of these great options!
1. Colorado Springs, Colorado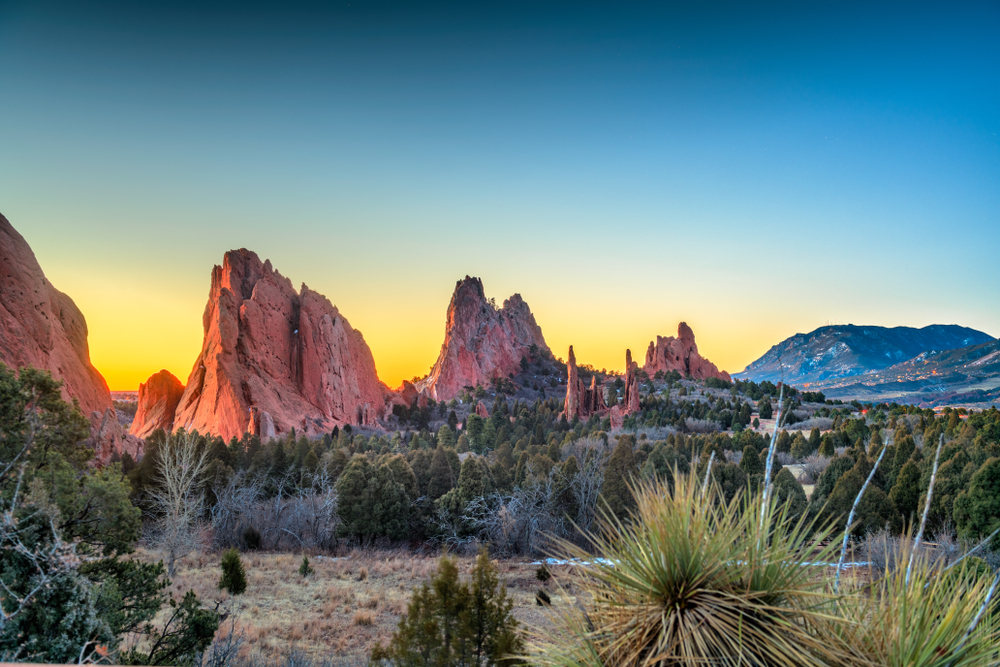 Colorado Springs is a great base for an affordable summer RV vacation. Located 60 miles south of Denver, it's the perfect place for a vacation filled with outdoor adventure. There are three different national parks within a day's drive, as well as national landmarks and state parks to explore. Visit Mesa Verde National Park to see the Pueblo cliff dwellings, explore the sand dunes at Great Sand Dunes National Park, or hike the beauty of Rocky Mountain National Park. You're also right at the base of Pikes Peak, the highest summit of the Rocky Mountains. Leave your RV at the campground and take your tow car on a drive along Pikes Peak Highway for 19 miles of stunning views. And of course, don't forget to explore Garden of the Gods, a gorgeous National Natural Landmark located just outside town.
Rent an RV near Colorado Springs
2. Glacier National Park, Montana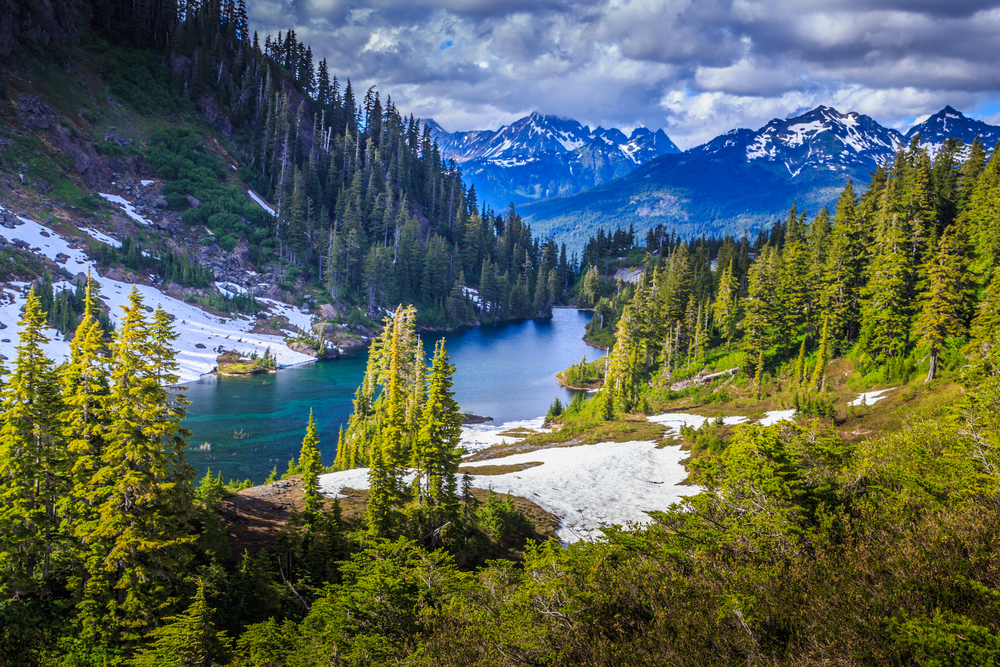 Summer is the best time to visit Glacier National Park if you want to see Going-to-the-Sun Road. There's plenty to do here, with over a million acres of raw beauty and over 700 miles of trails. Need ideas? Try hiking, mountain biking, rock-climbing, fishing, or whitewater rafting to start. There are guided hikes and tours both offered by the park and from local outfitters. The town of Kalispell is nearby to stock up on supplies or to explore.
Rent an RV near Glacier National Park
3. Black Hills and Badlands, South Dakota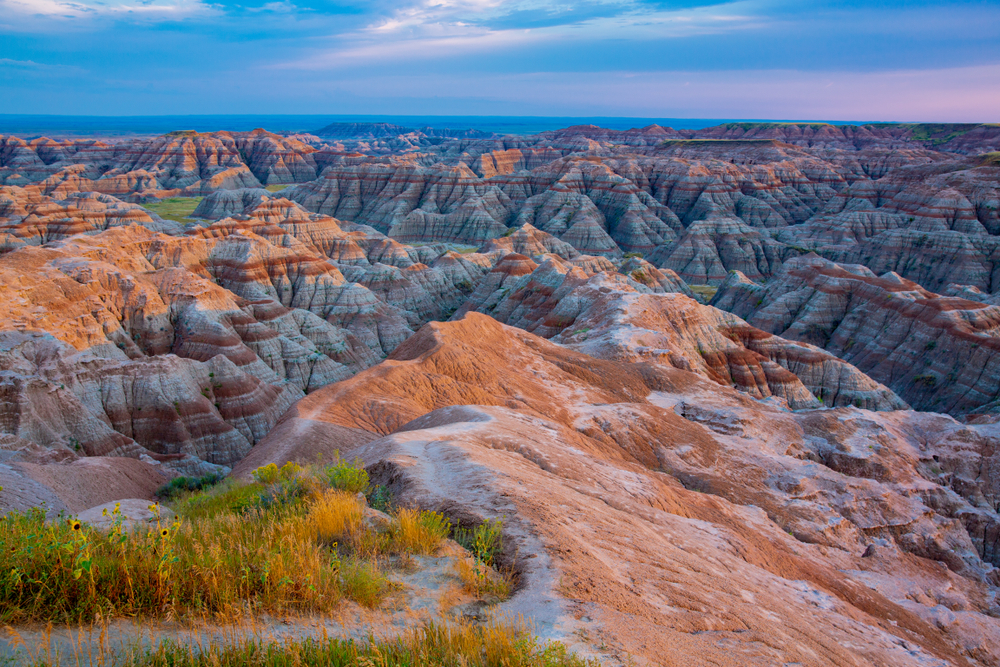 Learn about Native American history, explore multiple national parks, and see several national monuments, all in this beautiful area of South Dakota. The Black Hills and Badlands region offers visitors plenty to do, whether you're looking for history or exploration. View the giant stone carvings Mount Rushmore and Crazy Horse Memorial. Hike or swim in the lake at Custer State Park. Choose from several national parks including Wind Cave National Park and Badlands National Park. Or explore some of the towns like the historic Deadwood or modern day Rapid City. It's also a quick two hour drive from Rapid City to Devil's Tower National Monument in Wyoming.
4. Great Smoky Mountains National Park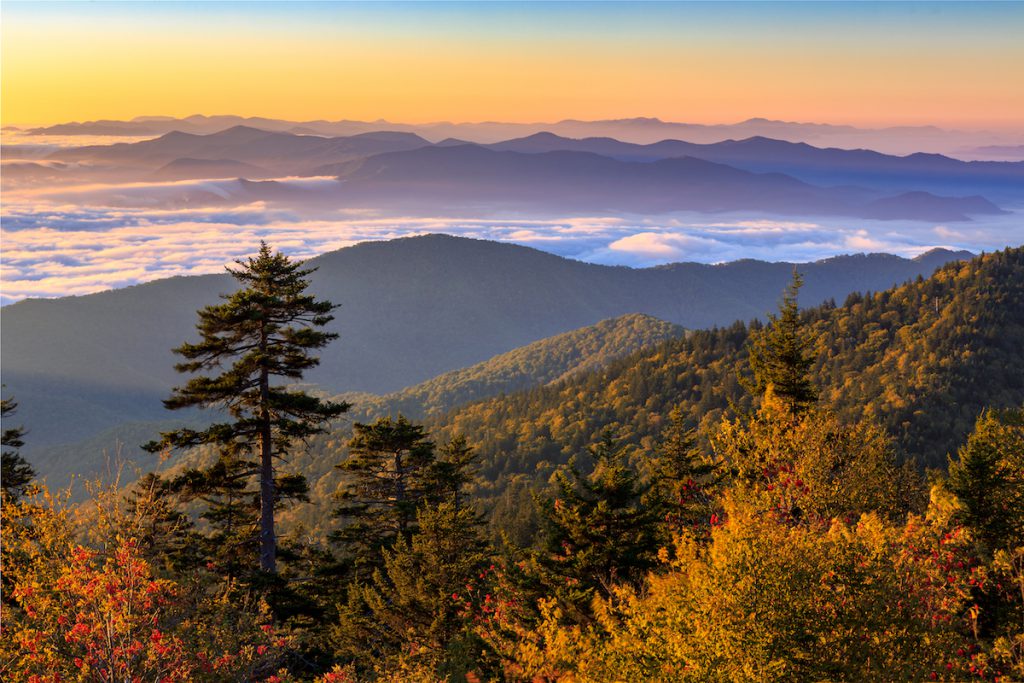 With thousands of acres to explore and beautiful views of the mountains, it's no wonder Great Smoky Mountains National Park is America's most visited national park. Summer is a fantastic time to visit from hiking part of the Appalachian Trail to searching for waterfalls along the trails, to checking out the view from Clingmans Dome. There are several entrances to the park and there are multiple fun towns like Gatlinburg and Pigeon Forge, Tennessee that you can also explore. And the best thing – there are no fees to enter the park!
Rent an RV near Great Smoky Mountains National Park
5. Northern Michigan
The Midwest might get overlooked for the large national parks of the west or the ocean, but summer is the perfect time to visit incredibly beautiful places like Michigan. Take a road trip around the northern part of this Midwestern state for an affordable summer vacation filled with beauty. Explore Lake Michigan with a visit to Sleeping Bear Dunes National Lakeshore to explore the 100 miles of trails and see the beauty of the sand dunes and the forest against the lake. Then wander through the cute shops and restaurants of Traverse City or visit some of the local wineries. A short but beautiful drive will take you to Mackinaw City where you can park your RV while you take a ferry to the car free Mackinac Island in Lake Huron.
Tips for Making Vacations More Affordable
No matter where you decide to vacation, there are several ways to make any trip more affordable. Here are a few ways you can easily save a few bucks:
Pack your own snacks and lunches so you're not paying for overpriced meals at museums or attractions.
Cook dinner in your RV. Like packing your own lunches, cooking at your RV will help you save money on food.
Look for free days at museums, zoos, and other attractions. Check the attractions website for special discounts or free days to visit.
Get outside! Many places offer hiking trails, beaches, and lake access for free.
To save on gas, visit somewhere nearby. Not every vacation needs to be across the country. Find a place near your home that you've always wanted to explore!
Take a Road Trip!
Even with gas prices rising, taking an RV road trip is still a more affordable summer vacation than flying to a destination and booking a hotel or vacation rental. By spending time outdoors you not only get the benefits of nature, but you also get to see a new part of the country. Renting an RV gives you a home base that you can take with you while you explore the great outdoors.
Ready to find your perfect RV rental? Head over to rvshare.com to view the extensive collection of RVs available to rent.