Travel Inspiration
Last updated on November 8th, 2022. Originally published on September 25th, 2015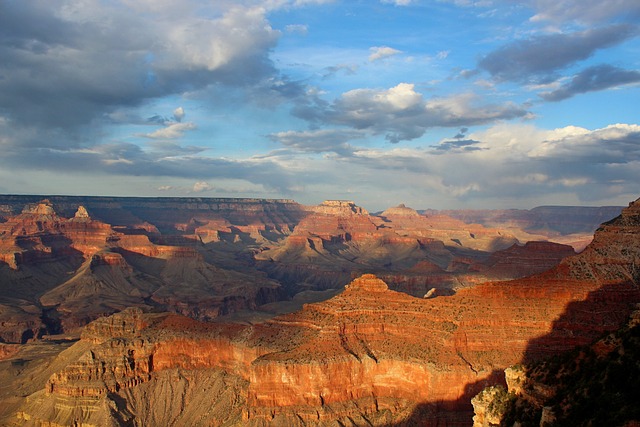 What's more American than an old fashioned summer road trip? Nothing can replace the feeling of rolling down the windows and hitting the open road,
Yes, things have changed a little — especially with the introduction of the smartphone. This handy little device has rendered maps and guidebooks obsolete. But all is not lost, summer road trips can be just as much fun now as they were back then.
With all the beautiful places to visit around the U.S., it can be hard to pick the perfect summer road trip. To help you narrow down your options, check out ten of the most thrilling road trips in the country.
1. The Olympic Peninsula Loop in Washington
Let your hair down on this almost 600-mile journey. It's a water lover's dream, full of beaches, waterfalls, lakes, and rivers. The fresh seafood isn't bad either.
Things to Do and Sights to See:
Warm up for your epic journey with a two-mile hike to Murhut Falls. This 130-foot waterfall is just one of many on the peninsula. If your hike makes your tummy rumble, hop in your car and head over to Port Townsend and find the Silverwater Cafe where they offer fresh, great-tasting local clams to satisfy your appetite. If clams aren't your thing, the Olympic Culinary Loop has plenty of other options for you to try.
As you make your way along your journey, don't forget to stop at the former site of the Elwha Dam. It was built in 1910 and was in operation for over a hundred years until it was taken down in 2012. Go for a hike to Deer Lake on the Sol Duc Trail, which is just a short drive away from the dam. When you're finished, take a soak in the 104-degree hot springs in the area.
Spend the night at the Hobuck Beach Resort where their beachside loft cabins will be a welcome retreat after spending time on the road. In the morning, grab a kayak and paddle your way to Cape Flattery. Or, if you're up to it, hike to the picturesque Shi Shi Beach.
For your last stop, head to the Hoh Rain Forest where you can stroll through the moss-draped trees, or for more ambitious mountaineers, climb your way to the top of the Mount Olympus Blue Glacier.
Once you've conquered the Blue Glacier, relax in comfort at the Lake Quinault Lodge which offers views of the both the lake and the surrounding mountains. It's the perfect place to find your bliss.
2. New Orleans, Louisiana to Apalachicola, Florida
Stretch your belly's capabilities with this 425-mile route filled with delicious seafood restaurants. It also offers a ton of opportunities to sunbathe on the beach or go hiking and surfing.
Things to Do and Sights to See: 
Start your trip on a Saturday so that you can enjoy the free wine tasting at Bacchanal Fine Wine and Spirits in New Orleans. Afterward, head over to Cochon Butcher for Chef Donald Link's delicious muffuletta. Or, you may want to make your way to August, Chef Jon Besh's French cuisine restaurant. Their snapper court bouillon is mouthwatering. After stuffing yourself, check into the Soniat House, a charming boutique hotel in the French Quarter that will be the perfect place to sleep off your food coma.
In the morning, head to Lake Pontchartrain to work off some of those calories from yesterday with a bike ride on the Tammany Trace rail trail. Since you're sure to work up an appetite, stop in Ocean Springs at the Shed BBQ and Blues for some succulent ribs. Once you've replenished your energy, stop by South Coast Paddling. Their overnight kayaking tours are amazing.
Rent a beach house for a day or two when you reach to Dauphin Island, Alabama. This scenic destination features almost ten miles of white sand beaches. If you love birdwatching, head to the large Audubon Bird Sanctuary where you can see over 400 bird species in one spot.
Hop on the barge that takes you to Fort Morgan and head east until you arrive in Destin, Florida. Rent a surf or paddle board at Ride on Surf School, or just have some fun in the sun at this scenic location. Grab some grub at Harbor Docks, their fresh seafood practically melts in your mouth. If you want to catch your own, continue on to Apalachicola and get some help from the Robinson Brothers Guide Service.
After you've caught your dinner, hop in your vehicle for a short drive south to St. George Island. A secluded primitive campsite is just a short 2.5 miles away, at Gap Point. Make a rousing campfire and throw your catch on the grill until it's evenly roasted. It will be the tastiest fish you've ever had — simply because you caught and cooked it yourself.
3. Eureka, California to Coos Bay in Oregon
This 250-mile trip lets you experience virtually all the beauty of the Pacific Coast. It's just as beautiful as California's famous Highway 1, but without all the crowds.
Things to Do and Sights to See: 
Go for a hike at Prairie Creek Redwoods State Park. This park is so beautiful that Steven Spielberg filmed a part of the second Jurassic Park movie here.
When you get to southern Oregon's banana belt, take a Pacific kayak tour. They offer the chance to paddle past kelp forests, arches, sea stacks, and more. You may also want to reserve one of the yurts at Harris Beach State Park where you can wander on the beach and explore the tide pools.
If you're in the mood for something fancier, book a riverside suite at the Tu Tu' Tun Lodge in Gold Beach. They offer in-suite massage and fresh-caught salmon for dinner.
Moving north to Port Orford, stuff yourself at Crazy Norwegian's Fish and Chips. When sleep begins to call your name, get some rest in one of  WildSpring Guest Habitat's cabin suites. This eco-resort sits on five acres and you can relax in a hot tub while looking at the ocean.
You don't want to miss Floras Lake, especially if you like windsurfing or kiteboarding. It's a fitting last detour for an already amazing trip. After you get to Coos Bay, make your way to Charleston Boat Basin to get a crab fishing license, then head to Basin Tackle Shop to rent a cabin ring. You'll need all this to go crabbing — the legal limit is 24 red rock and 12 Dungeness. Finally, take your catch to the Charleston Crab Shack where the staff will clean, cook, and serve them to you piping hot.
4. The Big Island Loop in Hawaii
Whether you want to summit a volcano or play in the ocean, this 300-mile route offers it all.
Things to Do and Sights to See: 
Begin your epic adventure in Kahlua-Kona where you should consider renting a four-wheel drive at Harper Car and Truck Rentals. The extra traction will come in handy when your drive to the summit of the dormant Mauna Kea Volcano. You may also want to rent a surf or paddle boat at Kahaluu Bay Surf and Sea to play on the ocean at Kahaluu Beach Park.
After renting your four-wheel drive, head to Hawaii Volcanoes National Park. It features well over 100 miles of hiking trails just waiting for you to explore. Grab some grub at the Rim Restaurant while checking out the fiery Kilauea Crater. Spend the night in one of the cabins in the Namakanipaio Campground.
Experience the best stargazing on the planet when you take a sunset tour to the summit of the Mauna Kea. Head back to the Hapuna Beach State Recreation Area the next day to go surfing, hiking, or sunbathing. Catch some sleep at one of the Lava Lava Beach Club's beachside cottages or relax on the beach with a Sandy Toes cocktail.
End your adventure with a bang by heading to the Kona Coast for some nighttime snorkeling. Watching the manta rays feed on the glowing plankton is an experience you won't soon forget.
5. Grand Canyon, Arizona to Moab, Utah
This epic 862-mile journey takes you through some of the best canyons in the Southwest. Plus, you get to visit six beautiful national parks, go mountain biking, and moonlit camping!
Things to Do and Sights to See: 
Your trip will begin at the Grand Canyon, but instead of going to the South Rim, head to the less crowded North Rim. Take a couple of days to hike here — you'll need it to see all the sights. One of the best is the North Kaibab Trail which takes you to Ribbon Falls.
After you're done in the canyon, head north to Utah. Keep a sharp eye out for the Thunder Mountain bike trail. This singletrack route has tight switchbacks, steep drops, and a 1,200-foot climb. The next day, head over to Mount Carmel Junction and then on to Zion National Park.
A couple hours' drive will get you to Bryce Canyon National Park. Make sure you pitch your tent at the stunning North Campground for a clear view of all the eerie rock formations. When you wake up, head to Boulder for some breakfast. The pumpkin enchiladas at Hell's Backbone Grill are to die for.
Grab some fresh fruit for the road at one of the Saturday morning farmers' markets in Torrey. You will need the fuel for your adventure at Capitol Reef National Park where the canyons, arches, and domes are begging to be explored.
Before you get to Moab, make a detour to visit the Maze in Canyonlands National Park. Stay for the night and make some campfire memories that you will never forget. You'll need all the rest that you can get for when you get to Moab. Its ever-growing network of biking trails is manna for thrillseekers.
If you'd rather do some hiking, head to Dead Horse Point State Park to scout the Washer Woman Tower. It's a challenging climb that will take you on a trip to the northern tip of the Canyonlands. Crash ten miles north of town at Moab Under Canvas. This premier glamping destination has made-to-order breakfast and hot showers. What more could you want after an amazing, but long, road trip.
6. Las Cruces, New Mexico to West Texas
Desert landscape has a stark beauty that few can accurately put into words. Let your camera do the talking with this 950-mile trek where you will see caves, surreal sand dunes, and more.
Things to Do and Sights to See: 
Hop in your vehicle for a quick 20-mile drive east for a hike in the Organ Mountains. After, continue to White Sands National Monument where you can obtain a backcountry permit to camp under the stars amid the miles of majestic dunes.
Hop on the road and head southeast until you get to the Carlsbad Caverns. This destination has over 100 limestone caves for you to explore. Grab a quail dinner and reserve a night at the Gage Hotel when the fun is over.
Try a multi-day guided paddle through the Rio Grande when you get to Lajitas. This will give you a chance to paddle through the massive Santa Elena Canyon. After, head to Big Bend Ranch State Park where you will find over 300 miles of hiking and biking trails.
Plan your trip so you don't miss the Trans-Pecos Festival of Music and Love. It takes place in September in a the little town of Marfa. Before you end your trip, head to the McDonald Observatory for a unique look at the southwest sky.
7. Jackson, Wyoming to Glacier National Park, Montana
Check out the country's most iconic mountains and interesting wildlife on this 600-mile route.
Things to Do and Sights to See: 
Give your trip a rousing start with a visit to Bin22 where you can take a couple of shots of Wyoming Whiskey. Sleep it off at the nearby Hotel Terra in Teton Village. After you wake up, shake off the last dregs of your alcohol consumption with a run around Jenny Lake. It's just a short distance from Jackson — and having the Tetons as a backdrop while you run isn't bad either.
Head to the Hayden Valley area of Yellowstone National Park for prime wildlife watching. See if you can spot an elk, buffalo, or even a grizzly bear. Before you leave the park, refresh your body with a soak in the 100-degree Gardner River. Once you're nice and loose, head to downtown Bozeman for an oatmeal stout at the 406 Brewing Company.
Shake things up by camping at the Missouri Headwater State Park where some of the campsites are right next to the water. Start your day by heading to town to visit downtown Missoula's Whitewater Park. Once you've gotten rid of your excess energy head southwest to the Lolo Peak Brewing Company. It's ten miles away from Missoula, but the Buffalo Trout golden ale is worth the detour. If you're in the mood for dessert, head to Biga Pizza for a Flathead cherry pie. Wash it down with a drink at the Montgomery Distillery.
The next day, get some fresh air on the 26-mile Whitefish Trail, which takes you past pine forests and alpine lakes. You may also want to hike to the Walton Ranger Station, for a chance to bisect Glacier National park. The hike to Lake Isabel is also a good option, its beauty and serene vibe will make you feel like you are one with nature.
8. Duluth, Minnesota, to Pictured Rocks National Lakeshore, Michigan
This 550-mile trip will take you through some of the best biking and hiking opportunities in the country. It also gives you plenty of time to bask in Lake Superior's beauty.
Things to Do and Sights to See: 
Before you begin your trip, get some rest at one of the South Pier Inn's waterfront suites. The next day, wake up refreshed and drive across the Blatnik Bridge into Wisconsin where you can grab an Indian Pagan Ale and a Derailed pizza at Thirsty Pagan Brewing in the town of Superior.
Stock up at the Newago Fish Market in Bayfield before you embark on your adventure. This ensures that you will have your favorite snacks while touring the nearby sea caves. It's an opportunity ripe for making new memories that you will cherish forever.
After you get to the Upper Peninsula, take a detour down the Black River Scenic Byway where you can park and hike to see one of the waterfalls near Lake Superior. After, relax with a sip of Knob Creek bourbon and smoked spare ribs at Fitzgerald's Restaurant. at the Eagle River Inn.
In the morning, hop in your vehicle and head over to Copper Harbor. This area has some of the best single-track bike trails in the country. They roll through dense forest reaching heights of 900 feet. After your ride, head to Marquette, where the stairway up Sugarloaf Mountain is begging to be conquered. If you still have energy after this busy day, visit Black Rocks and take a refreshing dip in Lake Superior.
Spend the night in a lakeside site at the Twelvemile Beach Campground located in Pictured Rocks National lakeshore. In the morning, get up early so you can go paddling, fishing, and hiking along the shore of Lake Superior.
9. Kenai Peninsula, Alaska
This 500-mile journey will take you through beautiful snow-kissed landscapes and lush forests. You'll also sample some of the best moonshine you've ever had and go fishing in many famous rivers.
Things to Do and Sights to See: 
Get used to your surroundings with a hike on the Tony Knowles Coastal Trail in Anchorage. Once you've gotten your engine revved up, head south to Alyeska Resorts. It features about 50 miles of mountain biking trails that you can explore and burn off excess energy.
Spend the night at the Exit Glacier Lodge in Seward. If you are an early-rising fisherman, the staff will pack you a lunch and store your catch in their freezers. Catch tons of king salmon and halibut when you go on one of the Crackerjack Sport Fishing Charters. If none of this excites you, consider taking an ice climbing lesson on Exit Glacier.
As you make your way to Homer, stop at Quartz Creek Campground and pitch a tent. Then, when you wake up in the morning, fish from the banks for some Dolly Varden and rainbow trout. If sockeye salmons is more your thing, take a short drive to Cooper Landing and go fishing on the Russian River. Cap off your day with a stop at Highmark Distillery for some of their Blind Cat moonshine.
Once you finally get to Homer, take a water taxi to a remote cabin on Kachemak Bay. From here, you can go paddling or kayaking among humpback whales, sea lions, and orcas.
10. Southern Colorado Loop
A road trip on the Southern Colorado Loop is the journey of a lifetime. Take selfies of Colorado's infamous 14,000-foot vistas on this 500-mile experience.
Things to Do and Sights to See: 
Start your journey off right with a stop at the Animas River Whitewater Park in downtown Durango. After playing to your heart's delight, head east to Pagosa Springs and relax your cares away. After a day of leisure and play, head to Riff Raff Brewing Company and grab a pint of Skallywag pale ale.
Just a short distance from Wolf Creek Pass is the Pass Creek Yurt. This charming yurt sleeps six comfortably. It is the perfect base for those who want to hike or bike the Continental Divide Trail.
When you get to Great Sand Dunes National Park, rent a sandboard and try your luck on the 750-foot Star Dune. After you've conquered the Star Dune, head to Salida and go rafting on Class III rapids. After you've thoroughly exhausted yourself, get some sleep at Creekside Hot Springs. It is in nearby Nathrop and offers a beautiful three-bedroom cabin with a private pool.
If you like riding bikes, you must make a detour in Gunnison. The Hartman Rocks Recreation Area has over 40 miles of singletrack trails for your to explore. Spend the night in one of the cabins at the Three Rivers Resorts. Then, in the morning, go fishing for some trophy-worthy trout to eat for breakfast.
When you get to Durango, make sure to try at least one selection from their craft breweries. After you have a nice little buzz, spend the night at the Stater Hotel. It's a four-story Victorian that was built well over a century ago.
Has this list of summer road trips helped you narrow down your options? Which trips are your favorites? Share your thoughts in the comments below.