Travel Inspiration
Last updated on May 10th, 2023. Originally published on June 19th, 2019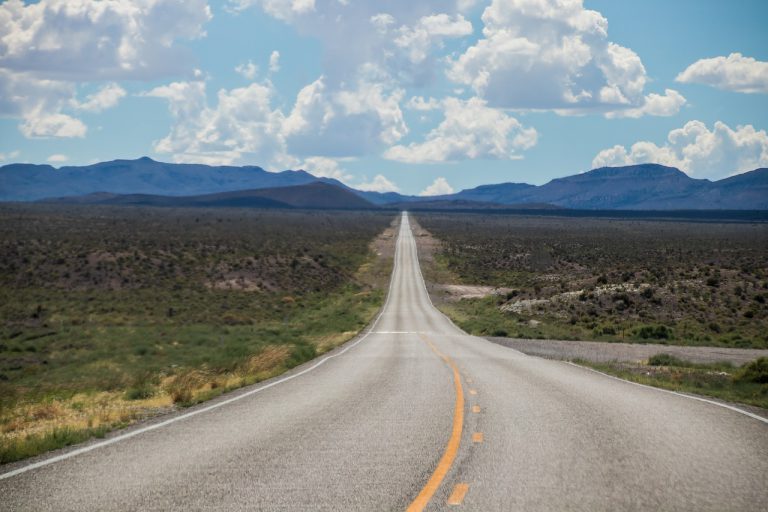 Top Summer Vacation Ideas: Time to Start Planning Now!
Summer is just around the corner! This is excellent news. It means popsicles, warm nights, and plenty of time spent in the pool. It also means it's time to start planning a summer vacation, and we have to recommend including an RV in those plans. 
Not sure where to begin planning your RV summer road trip vacation? Don't worry, we're here to help. In this article, we will point out some of our absolute favorite summertime RV vacation destinations and help you find the perfect destination for your summer getaway. 
Let's dive in!
Best Summer Vacations
First, let's talk about some of the very best summer vacation destinations out there. These are excellent places to go no matter who you are, and one could easily spend an entire week in each spot without ever getting bored. The best part? These summer vacation destinations welcome RVers with open arms. 
The Florida Keys
First up, the Florida Keys. This is a tropical paradise that is a vacationer's dream come true. If you enjoy snorkeling, kayaking, or just soaking up the sun while enjoying an ocean view, this is the place for you. We highly recommend visiting Sunset Grille for dinner, drinks, and a swimming pool, all with a view of the ocean. We also recommend checking out the many state parks on these islands for hiking and water activities. 
Not sure where to stay? There are several RV parks in the Keys. A couple of our favorites are Fiesta Key RV Resort and Sunshine Key RV Resort. 
Yosemite National Park
Yosemite is a must-see national park and is thus an absolute perfect summer vacation destination. In the early summer you will be treated to majestic waterfalls, but even later in the summer, this is a beautiful place to do some hiking, kayaking, and exploring. Be sure to visit the Yosemite Museum and keep your eyes peeled for the many animals that roam the park during the warmer months. 
As far as camping goes, we highly recommend staying in one of the NPS campgrounds. If you require RV hookups, Yosemite Lakes RV Resort is a great option right outside of the park. 
Acadia National Park
Need a destination on the eastern side of the country and prefer to avoid the hot weather you'll find in Florida? Acadia National Park is an absolutely stunning place to be in the summer months. The weather is still very pleasant here even in July and August, and the hiking and scenic views really can't be beat. We highly recommend the Sundew Trail and Great Head Trail. 
Once again, we think staying in one of the NPS campgrounds in the park is the way to go. That said, if you can't do that, either Mt. Desert Narrows RV Resort or Narrows Too RV Resort would be a good pick. 
Best Summer Road Trips
Next up, the best summer road trips. These trip ideas are best for those who enjoy a road trip adventure and want to see several awesome places in one awesome getaway. Of course, these trips are best taken in an RV so you can be comfortable in your home-on-wheels wherever you roam. 
Utah's Mighty 5
The five incredible national parks found in southern Utah come together to create the ultimate RV road trip. These include Arches and Canyonlands (which are both located outside of the awesome town of Moab), Capitol Reef, Bryce Canyon, and finally, Zion National Park. Every single one of these parks is unique, stunning, and 100% worth visiting, and taking an RV allows you to hop from one to the next with ease. 
Normally, we recommend camping in the national parks you visit. That said, if you'll be visiting southern Utah in the summer, this might not be the best idea. Instead, look for private parks outside of the national parks that offer full hookups, as you will definitely want some air conditioning. 
Colorado's National Parks
Colorado is another place where you will find a whole series of amazing national parks. Great Sand Dunes National Park, Rocky Mountains National Park, Mesa Verde National Park, and Black Canyon of the Gunnison National Park are all stunning, and together they make up a pretty epic RV road trip. Parts of Colorado will be hot during the summer, but we still think summer is the best season for visiting the state in order to ensure good weather.
As far as camping goes, this is another location where you will want hookups. Fortunately, there are plenty of private RV parks in Colorado. That said, you will need to book early to ensure you have a place to stay. 
National Parks of the Pacific Northwest
The Pacific Northwest is one of the best places to be during the summer months. The weather is lovely (if a little rainy), and the natural areas are absolutely stunning. In fact, one of our favorite summer road trips is to see the national parks of the Pacific Northwest. 
In this travel plan, we would include: 
You could also throw in Mount St. Helens or Columbia River Gorge, or even head as far south as Lassen Volcanic National Park and Redwoods National Park. 
Even in summer, you should be perfectly comfortable dry camping in the NPS campgrounds in these parks, and we highly recommend going this route if possible. Just be sure to make reservations as early as you can!
An East Coast History Adventure
Want an east coast road trip? Why not use your summer vacation to dive into history? There are tons of amazing historic sites and other ways to learn about US history all along the east coast, and visiting these can be surprisingly fun. 
Some of the stops we recommend on an east coast History adventure include: 
Williamsburg, VA (Colonial Williamsburg, Jamestown Settlement, Yorktown Battlefield)

Washington, D.C.

Philadelphia, PA (Liberty Bell, Independence Hall)

Mystic, CT (Mystic Seaport Museum)

Boston, MA (Freedom Trail)
Michigan's Upper Peninsula
Michigan's Upper Peninsula (AKA the "UP") is absolutely incredible, and honestly it feels like an entirely different world. During the summer months, it is very green, full of waterfalls, and the weather is warm, but not hot, making it the ideal place to take an RV road trip. 
There are a number of great places to check out while on a summer road trip in the UP, but we've listed some of our favorites below:
Mackinac Island

Pictured Rocks National Lakeshore

The Soo Locks

Cheap Summer Vacations
Want a vacation but need to stick to a strict budget? We've got you covered! There are actually a number of places you can go without spending a lot of money. A local lake or nearby oceanside beach would work well. Likewise, a nearby campground with plenty of nearby hiking options could be fun. We also like the cities below for budget RV vacations. 
Galveston, TX
Nothing says summertime quite like a beach vacation. Unfortunately, some beach getaways can be quite pricey. That isn't the case with Galveston Island. This adorable Texas island is home to great swimming beaches, plenty of shopping and dining opportunities (try MOD Coffeehouse and Shrimp 'N Stuff), and friendly faces around every corner. Best of all, the beach is totally free to use!
For budget camping, head to Galveston Island State Park, where you can find beachside camping with partial hookups and clean bathrooms at incredibly reasonable rates. If you'll be spending more time in Texas, consider investing in a Texas State Parks Pass to save even more on camping. 
St. Louis, MO
St. Louis is the ideal budget summer road trip vacation destination. This is a lovely city, yes, but what makes it so perfect for travelers on a budget is the fact that it plays host to so many free attractions.
The St. Louis Zoo is one of our favorite zoos in the country, and entry is 100% free. The nearby St. Louis Art Museum and Missouri History Museum also offer free admission and are great places to explore. The St. Louis Science Center is free for all, and the Magic House Children's Museum offers free and discount days. Of course, we also have to mention the Saint Louis Arch, which is free for all to see (though there is a fee to ride to the top).
Need an inexpensive place to park the camper? Horseshoe Lake State Recreation Area offers dry camping (with potable water and a dump station) for just $8 a night!
Madison, WI
Madison, Wisconsin is another beautiful city with a surprising number of free things to do. Henry Vilas Zoo is our favorite freebie in this city, but we also found the National Mustard Museum quite entertaining. Olbrich Botanical Gardens was totally free and very lovely to see, and the University of Wisconsin has a free geology museum and a free arboretum.
Other free things to do in Madison include the Allen Centennial Gardens, the Chazen Museum of Art, Henry Vilas Beach, the Wisconsin Veteran Museum, State Capitol Tours, and Governor's Mansion Tours. 
For cheap camping, we recommend Mendota County Park or Brigham County Park. Mendota is closer to the city and Brigham is cheaper, but both offer a good deal. 
Cape May, NJ
Yet another great place to go for budget-friendly family fun is Cape May, NJ. This place is home to the amazing, adorable, and free-to-enter Cape May County Zoo, which we absolutely adore.
Wildwood Beach is nearby and is free to visit, the small Cape May Fireman's Museum is fun to check out, and Cape May Point State Park is a lovely place to spend a half-day. We also highly recommend checking out Sunset Beach at sunset and looking for Cape May diamonds while you're there. 
To find cheap camping near Cape May, you will have to head all the way to CCC Campground in Belleplain State Forest. This is about 40 minutes from most attractions, but the camping fee is so low we feel it's worth the drive. 
Family Summer Vacation Ideas
Maybe you have kids and need a summer vacation destination that will keep the whole family happy and entertained. Honestly, any of the options we've listed so far would be excellent. That said, the options below could be even better for families looking for a getaway that'll be fun for everyone. 
Walt Disney World Resort
Perhaps the most obvious answer when you're trying to decide where to take the family for vacation, we really can't recommend Walt Disney World enough. With slow moving rides, roller coasters, shows, and characters everywhere, this place truly has something for everyone. It is pure magic for little ones and a trip down memory lane for older kids and adults.
If you're taking an RV to Disney World, the Fort Wilderness onsite campground is the best place to stay by far. That said, if you need to save money, there are also inexpensive camping options around. For that, we recommend Bill Frederick Park at Turkey Lake. 
Hershey, PA
Can't make it all the way down to Disney World but still want your theme park fix? The town of Hershey, PA is an excellent family vacation destination that will give you access to a wonderful amusement park with family rides, coasters, and even some character meet-and-greets.
On top of that, Hershey is home to Hershey's Chocolate World, the Hershey Story Museum, ZooAmerica, and a whole host of delicious eateries. 
Our favorite place to stay while RVing near Hershey? That has to be Hersheypark Camping Resort, which is well-kept and full of amenities, and puts you close to the action. 
Pigeon Forge, TN
Pigeon Forge in Tennessee is yet another ideal family summer road trip vacation destination. We love that it is so close to Great Smoky Mountains National Park, making it easy to escape into nature for a hike. That said, we also appreciate the many things to do in Pigeon Forge itself.
Dollywood has to be our favorite Pigeon Forge attraction, and is one everyone should check out. Other great options include the Titanic Museum, The Island in Pigeon Forge, Dollywood's Splash Country, and Anakeesta. 
The best place to camp in Pigeon Forge? Well, that's up for debate, but we love to stay at Clabough's Campground for the amenities, friendly staff, and location. 
Ready to Take Your Summer Vacation to the Next Level?
Yep, every single vacation on this list is best taken in an RV. Traveling via RV allows you to road trip in comfort, sleep in the wilderness, shower wherever you happen to be, and cook meals that your family loves even when you're hundreds of miles from home. 
Unfortunately, not everyone has an RV of their own. That's where RVshare's RV rentals come into play. We have rental RVs all over the country, so whether you're looking to pick up a motorhome in your hometown and drive it to your final summer road trip destination or have an RV delivered to your vacation campsite, we can help you make yourself at home wherever you happen to roam.
Book your rental RV today so you can take the summer trip of a lifetime!