How Tos & Tips
July 26th, 2019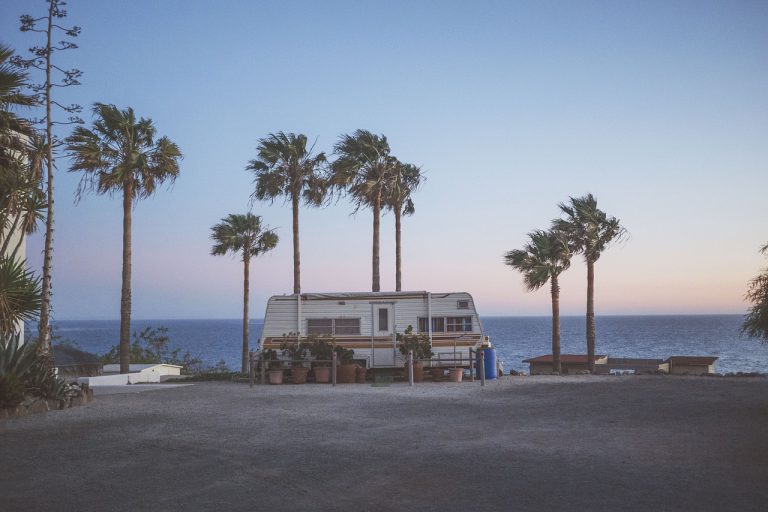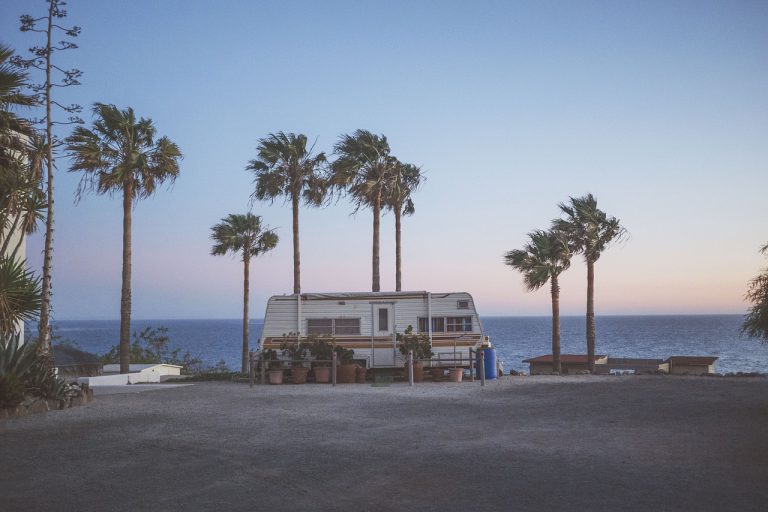 It's summertime! And as RVers, we know what that means: long days and time off school mean it's high time to get outside and play.
Of course, the budget-minded among us also know that off-season travel can be one of the best ways to save money. Visiting towns and destinations that are experiencing a tourism low season can mean lower costs at hotels, restaurants, campgrounds, attractions, and more… not to mention fewer crowds to deal with.
You might think you can't find any cheap places to visit in summer without leaving U.S. soil. After all, we basically invented the summer road trip tradition, and no matter what part of the country you call home, chances are you're aching to get behind the wheel and hit the road.
But as it turns out, there are a few cheap summer destinations to tackle right here in the good ol' U.S. of A — many of which may already have a coveted spot on your travel bucket list.
Cheap Summer Vacations
Here are some of our favorite cheap places to travel in the summer for RVers!
1. San Francisco, California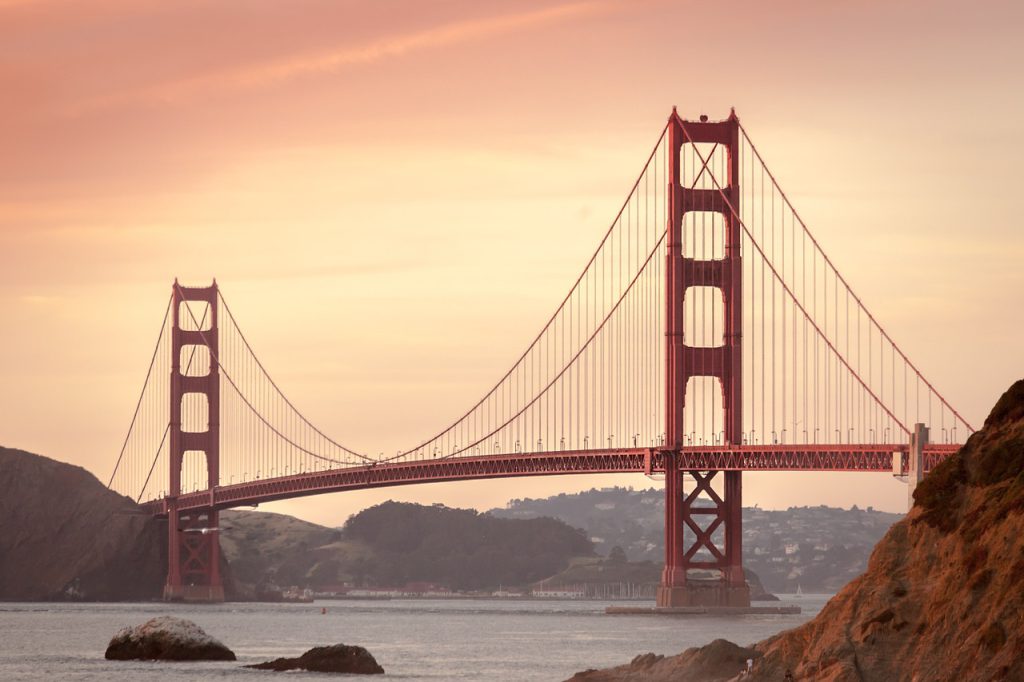 If you've ever listened to a San Franciscan talk about the weather, you may have heard about the strange phenomenon of summer fog. Although still relatively warm with temperatures hovering between the 50s and 60s, the town can see some dreariness that turns summer into an unlikely shoulder season.
Don't get us wrong; a trip to San Fran still ain't gonna be cheap — so if you're looking for downright inexpensive summer vacations, maybe keep on moving down the list. We are talking about California after all!
But if you've been meaning to visit The City by the Bay for a while now, summer might just be the perfect time to do so… especially if you're coming from somewhere where the heat and humidity makes a little bit of chilly fog sounds like a relief. (Says the Florida native.)
Click here to see RVshare rentals near San Francisco, California.
2. New Orleans, Louisiana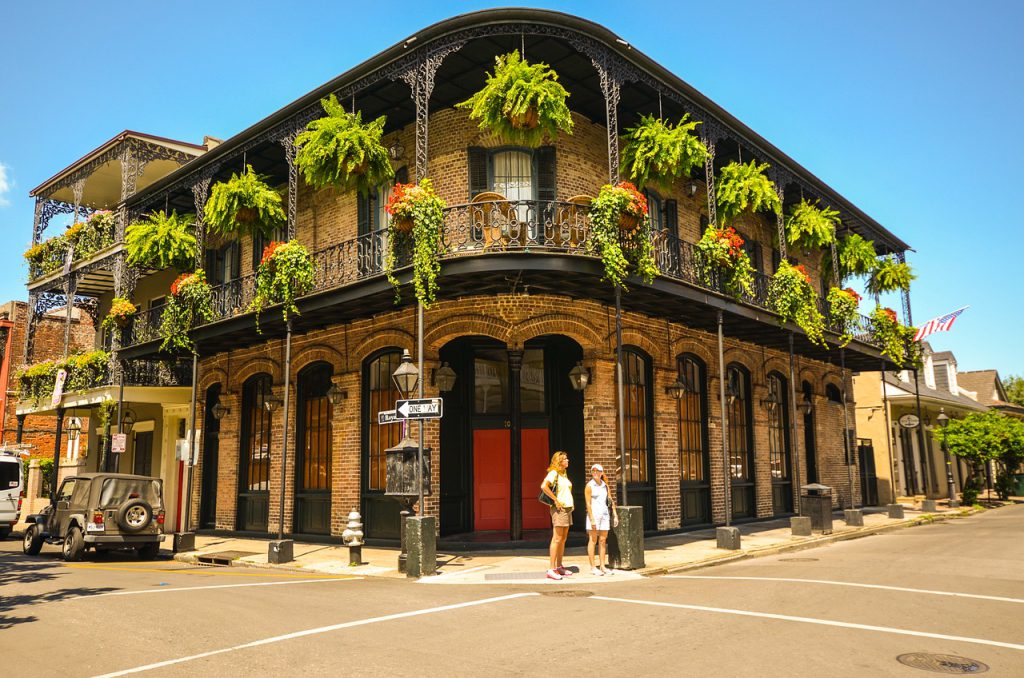 If you've been meaning to get to the Big Easy and aren't keen on Mardi-Gras-level revelry, consider visiting in the summertime, when the sky-high temperatures and humidity have everyone feeling a bit more chill. Don't worry, there's still plenty of fun to get into — after all, Bourbon Street really lights up at night, when the summer sun gives this bayou town a brief reprieve.
Even if you're not into bar-hopping, New Orleans is a fascinating place to take in southern history and learn about Cajun culture… not to mention enjoying their delicious cuisine. You're absolutely not allowed to leave without stopping at Cafe du Monde for a beignet or three, and if you're feeling thirsty during the day, don't worry: the town's lenient open container law means you can carry your frozen daiquiri along with you.
Click here to see RVshare rentals near New Orleans, Louisiana.
3. Stowe, Vermont
Although Stowe may be best known as a premier east-coast skiing destination during Jack Frost's yearly visit, it's just as alluring in the summertime. Thanks to its location in Vermont's famed Green Mountains, there's still plenty to do if getting outside is your angle, whether that means a challenging hike or a relaxing gondola ride.
Plus, those luxury hotels that the ski bunnies set themselves up in all winter are discounted to a fraction of the price during the summer heat. And even if you're RVing it, you'll still be able to benefit from those posh spas each inn has on offer… and this is Vermont, after all, so don't forget about all the fresh cheese and authentic maple syrup you'll be enjoying!
Click here to see RVshare rentals near Stowe, Vermont.
Cheap Summer Vacations for Families
Bringing the kids along for the fun? Consider these inexpensive summer destinations that have enough stuff to do to keep everyone on board your camper smiling.
4. Lake Tahoe, Nevada and California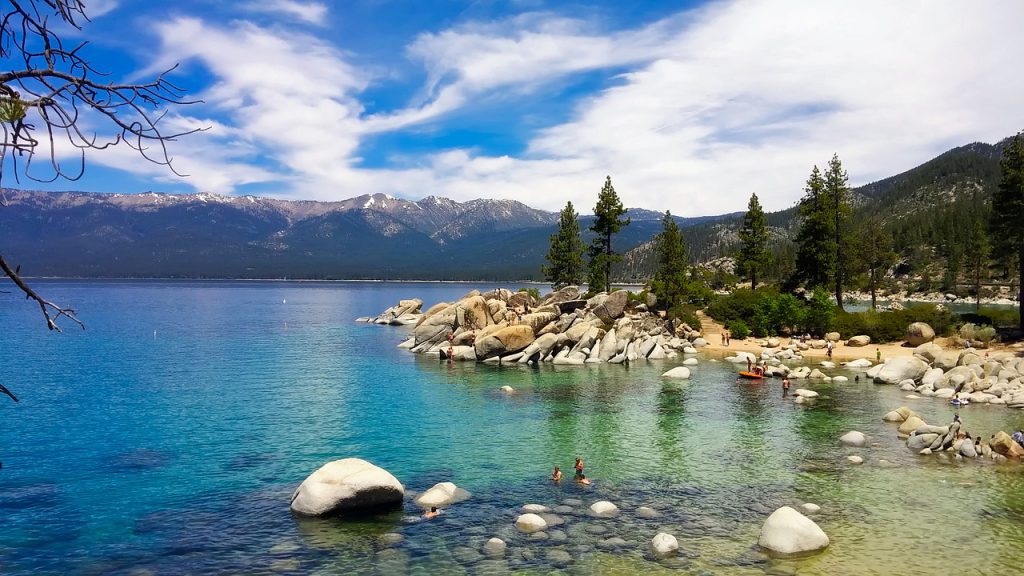 Tahoe may be best known for its skiing and snowboarding potential in the wintertime — and those fancy resorts have the price tags to prove its reputation for prestige. But this sprawling lake is just as much fun to visit during the summertime, especially given the super-heated temperatures that make plunging into its depths that much more attractive.
Along with boating and swimming, Lake Tahoe's long and scenic shore also provides ample opportunities for hiking and golfing, though if you want to beat the heat, we suggest getting up early to tackle those activities. There's also plenty of dining and shopping in the towns that dot its shoreline, making it an ideal getaway for a week or just a weekend.
Click here to see RVshare rentals near Lake Tahoe.
5. Tucson, Arizona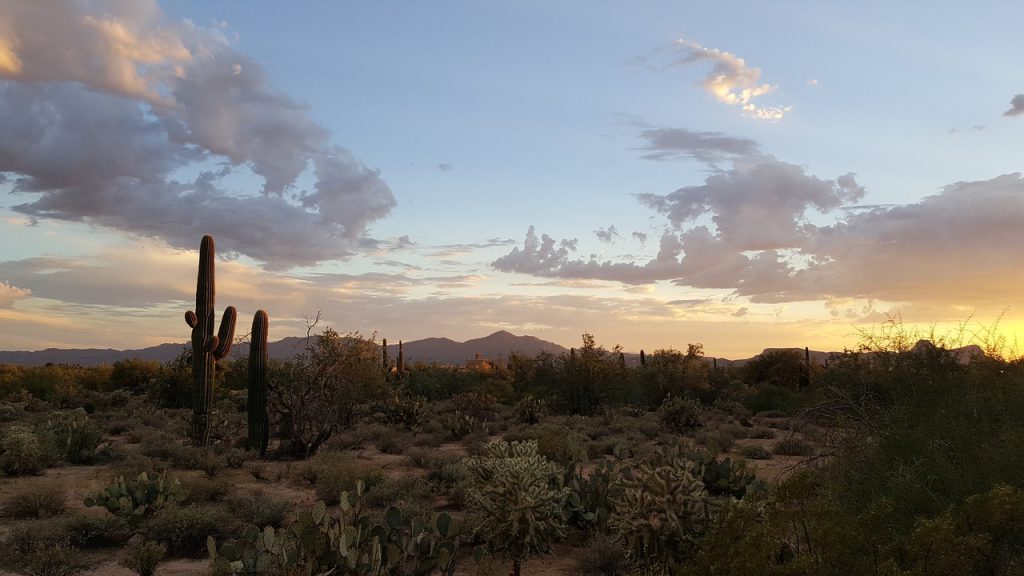 Arizona in the summertime is no joke — the temperature averages around 100 degrees in June and July. But if you can handle the heat, this artsy destination is well worth the effort; home to the Tucson Museum of Arts as well as a slew of grittier urban art events, there's plenty to see and do, even if the sun has you feeling indoorsy.
Of course, if you do still want to get outside, you've got options. Saguaro National Park is right next door, and the tram rides at Sabino Canyon last well into the cooler evening. You could also try some star-gazing at Kitt Peak National Observatory. But if you're going to be spending much time outdoors in the desert summer, it's imperative that you bring (and drink) a lot of water, and don't forget your sunscreen, either. Thanks to the temperature swing and relatively cool evenings, this is destination will work better for those who are early risers!
Click here to see RVshare rentals near Tucson, Arizona
6. Page, Arizona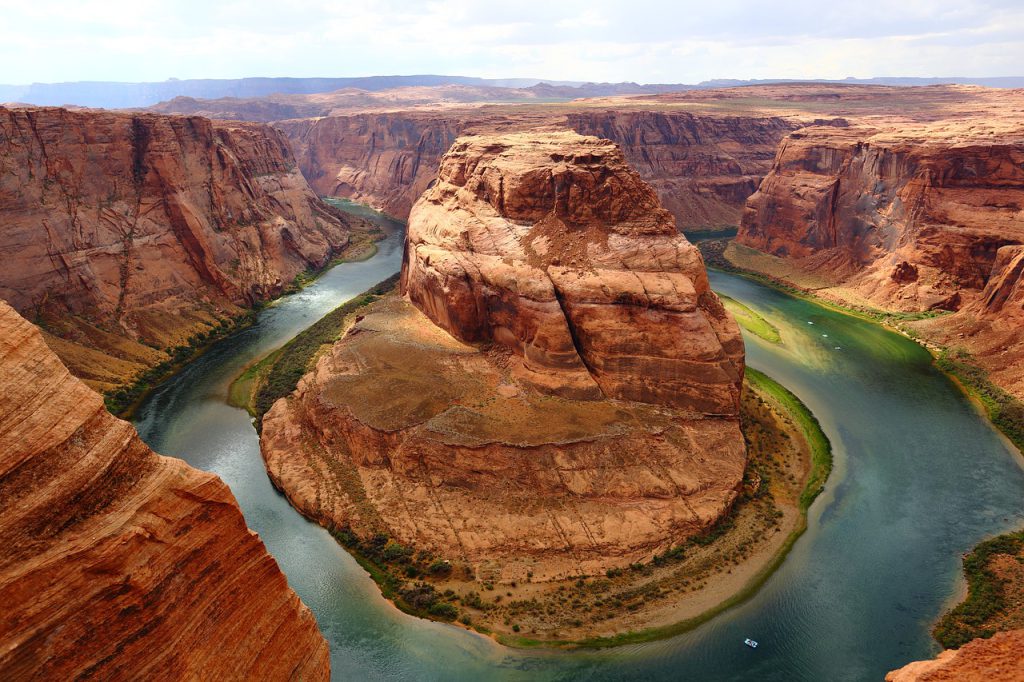 A second Arizona destination? Yup, you're reading the list right, because this state is one of the most-cited RV destinations for a reason. Don't get us wrong, Tucson is beautiful — but if you're going to Arizona anyway, you may as well swing by this city tucked closer to the northern border, which is a launching pad for an unending array of outdoor activities. There's the stunning Antelope Canyon to explore and Horseshoe Bend to grab your Instagram picture from, but you're also along the shores of Lake Powell — and thank goodness, too. Part of the reason the prices and crowds drop during the summertime are tri-digit temperatures, so it's a good thing there's a scenic spot for cooling off in!
Click here to see RVshare rentals near Page, Arizona.
Want to Take Your Cheap Summer Vacation to the Next Level?
No matter where you're headed this summer, one thing's for sure: accommodations are one of the largest expenses you'll face when you're calculating your entire travel budget. Whether you stay in hotels or rent an RV from a major nationwide franchise, you could easily be looking at hundreds of dollars a night… and that's before factoring in food, fuel, or fun.
That's exactly why we're so proud of what we've created with our vast peer-to-peer RV rental network here at RVshare. Our trusted local owners don't have to foot the overhead costs of running a business; they're just looking to put some extra money in their pockets to fund their own adventures — which means they can pass those savings on to you in the form of much lower per-night rental prices.
Along with saving a significant chunk off what you might pay at a traditional rental agency or dealership, RVshare rigs are also backed by A-rated insurance coverage that's unmatched in the industry. We offer optional 24/7 roadside assistance service, as well, so you won't have to worry about anything but getting where you're going. Finally, RVshare rigs come in every shape, size, and footprint imaginable… so you won't be stuck with a humdrum Class C rig straight off the factory floor like you might with one of the big guys. You'll get to experience an authentic taste of the RV lifestyle!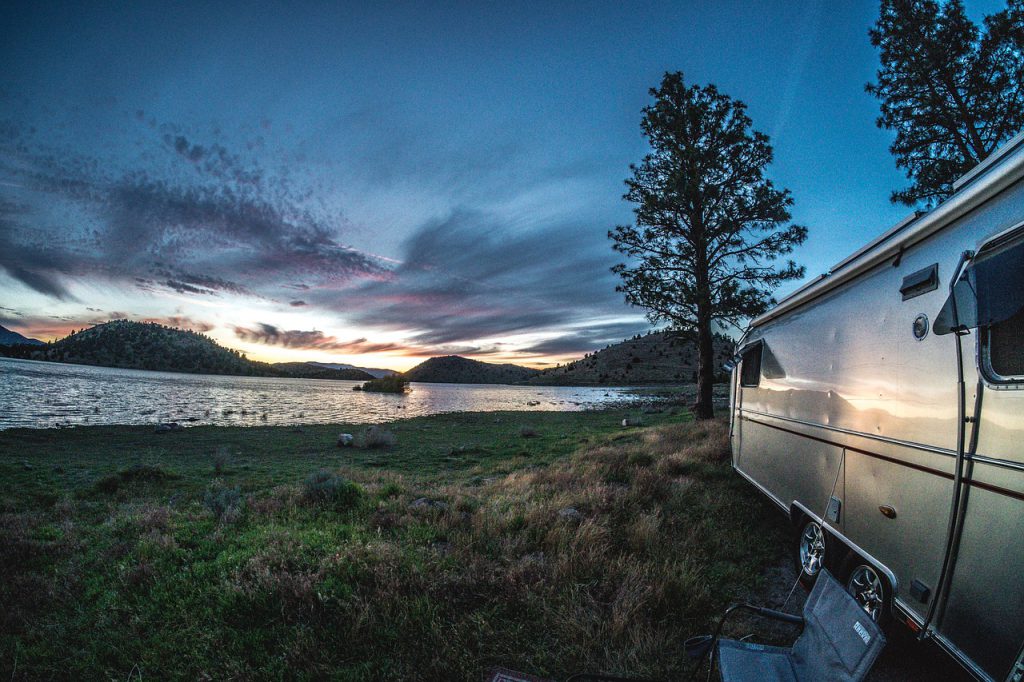 One more quick savings tip before we go: whether you take an RVshare rig or your own, be sure you sign up for a Passport America membership, which gets you a full 50% off your campsite accommodation fees! At less than $50 per year, that membership easily pays for itself in the space of just one weekend… and when you'll already be enjoying shoulder season pricing, it'll slash your campground fees that much further.
Happy summer, campers!
This post may contain affiliate links.