Motorhome, Camper and RV Rentals Murrieta, CA
RV Rental Reviews near Murrieta, CA
Murrieta, California
Swing to Murrieta in your RV rental from RVshare! One of the fastest growing cities in California, Murrieta is a commuter town with its residents working in larger cities nearby. It was a small county town, which has its own ups and downs throughout its history but the passing of the Interstate 15, built in the early 1980s, played a significant role in the development and growth of the town. Murrieta reached a city status only in 1991 but is now the largest city in the Southwest Riverside County. The city, often called the "future of Southern California", prides itself as a great place to live at and is evidenced by new dining, shopping and recreational options. It has also attracted a number of first rate healthcare facilities, and research and development/medical technology firms. Today, Murrieta enjoys its reputation as being one of the safest cities in California and a home to thousands of people who are proud residents of the city.
Although the city is known as a commute town, it has its share of attractions that will "wow" you. We have come up with a list of our favorites, which will make you want to hop into an RV
rental Murrieta CA!
Popular Tourist Attractions
Mulligan Family Fun Center
A place to relax, unwind and have fun with family or friends, the Mulligan Family Fun Center is one place you must visit in Murrieta. It caters to all the "fun needs" of everyone in the family. It features mini-golf, lazer tags, go-karts, batting cages, paddleboats and a rock wall. You can play like a kid while being with kids! A huge arcade spells hours of serious gaming. And don't worry about going hungry, you can grab a bite and continue the fun in the Mulligan Family Fun Center.
Santa Rosa Plateau Ecological Reserve
The city of Murrieta might be known as a commuter town but it also famous for the Santa Rosa Plateau Ecological Reserve. Located just 6 miles from the city proper, the reserve will provide you with a look into the history and ecosystems of the area. It consists of 9000 acres of a unique ecosystem, 49 endangered, threatened or rare animal and plant species and more than 200 species of native birds. You can also take a day hike to Moreno and Machado Adobes, which dates back to 1846 and are the two oldest standing structures in Riverside County. For the outdoor enthusiasts, you can enjoy horseback riding and mountain biking in the Sylvan Meadows Multi-Use Area. The Santa Rosa Plateau Ecological Reserve is open from 9 am to 5 pm daily except Monday.
Epic Rollertainment
Do you miss those days when roller-skating was an activity you enjoyed with your friends? Why not try it again and have some fun at the new Epic Rollertainment. This is where you can spend hours skating around or dancing in your skates while the DJ plays your favorite song. You can display your skating expertise or teach your kids how to skate, and if you haven't skated for a long time and want to re-learn, they do offers skating lessons for all ages. Aside from enjoying roller-skating, the amusement center has an arcade area and a snack bar. Fun activities are offered all throughout the week.
Campgrounds and State/National Parks
Pechanga RV Resort
Enjoy the perks of staying at the Pechanga RV Resort just a few minutes from the city of Murrieta. The RV Park is nestled in the scenic hills of Temecula Wine Country and is very near numerous attractions and recreational facilities. You can also visit and have fun in the city of Murrieta and be back in a jiffy. It has 168 paved full hookup sites with patios and room for slideouts. Amenities and services include a heated pool with 2 spas and 4 cabanas, 3 BBQ/grill areas, fenced dog walk and entertainment area, wi-fi internet access and cable TV, laundry facilities, clean restrooms and showers, gas station, mini mart, and car wash. It is packed with so many amenities and services that you do not have to leave the RV park to have lots of fun. The RV Park is open all year round.
Olive Ave RV Resort
Located about 34 miles from Murrieta, the Olive Ave RV Park is a good choice if you want to visit the cities of Murrieta, Vista and its surrounding areas. It is a family oriented park that is near numerous attractions in Southern California. It has 60 paved full hookup sites with room for slideouts. Amenities and services include wi-fi internet access and cable TV, heated pool and spa, recreational hall, laundry facilities, restroom and showers, and a new dog run. You can enjoy the amenities of Olive Ave RV Resort at any time of the year in RV
trailer rentals Murrieta!
Lake Park RV Resort & Motel
The Lake Park RV Resort & Motel is approximately 20 minutes easy drive from the city of Murrieta. It is along the shore of Lake Elsinore, the largest natural freshwater lake in Southern California, and where you can enjoy numerous water activities. It has 200 total spaces, 50 of which are shaded full hookup sites with room for slideouts. Amenities and services include an Olympic size swimming pool, lakefront picnic sites with large barbecues and gazebos, volleyball and horseshoe pits, recreational hall, laundry facilities, restrooms and showers, RV supplies, and free wi-fi internet access. You can relax and enjoy the scenic view of Lake Elsinore at the Lake Park RV Resort & Motel all year round.
Events
Festivals
Get Shamrocked Irish Music Festival
A three-day outdoor Irish music festival, the Get Shamrocked Irish Music Festival is the perfect opportunity to get acquainted with Irish music, if you are still not a fan. The best Irish and Celtic bands and musicians will be on hand from sunrise to sundown, to showcase their talents and prowess. The festival also features Irish dancing, lots or Irish food, and family fun activities. Tickets are sold before the event, so do check the website for more details.
Taste of the Valley Murrieta Jazz Festival
Benefitting the instrumental music programs in the Murrieta Valley Unified School District, the Taste of the Valley Murrieta Jazz Festival is a one-day event, which features not only the best jazz musicians in the area but also more than 25 local restaurants and wineries. Live music will be played all day while you are browsing around the crafts booth, sampling some wine, or eating delicious food. You can purchase tickets beforehand for this event.
There are still so many things to do and see in the city of Murrieta. It is a hidden gem of a city that awaits your visit. It is a truly amazing, fascinating and beautiful city and one of the cities you must travel to in Southern California. We know we shall see you soon in Murrieta.
Safe travels from everyone here at RVshare!
RV Rentals Near Murrieta, CA
Why Book Your RV Rental With RVshare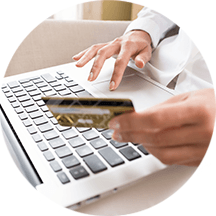 Secure Payments
A secure payment system gives you peace of mind.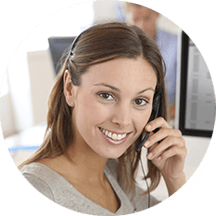 Roadside Assistance
FREE 24/7 roadside assistance is provided for your entire trip.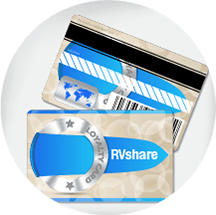 Rewards Program
5% cash back rewards to use towards your next trip.